1.
You're all for trying inventive ways of avoiding doing a load (or a few loads) of laundry.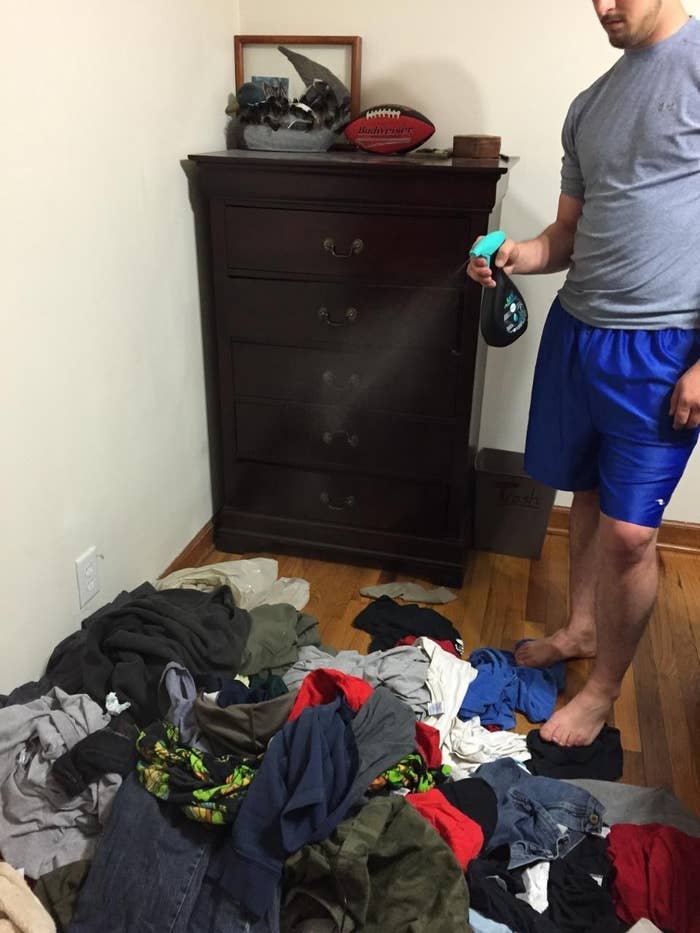 2.
You probably set yourself friendly little reminders to just get it over with, but those don't even work and you know it.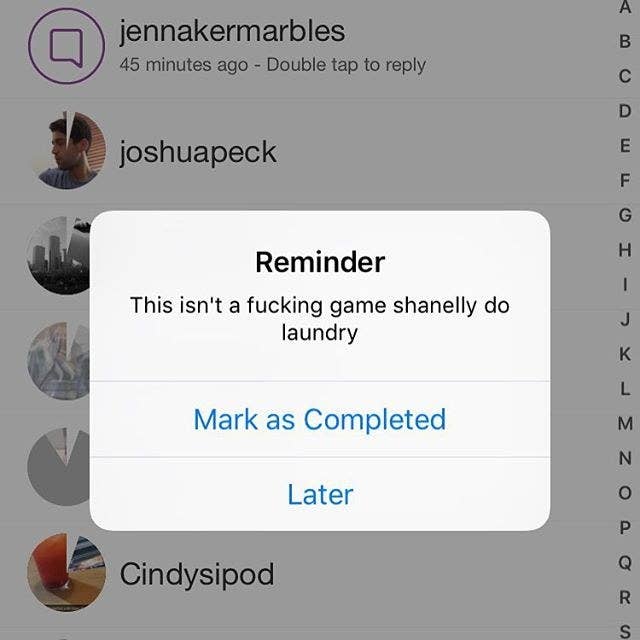 3.
You let things get SO bad that you completely run out of clean underwear.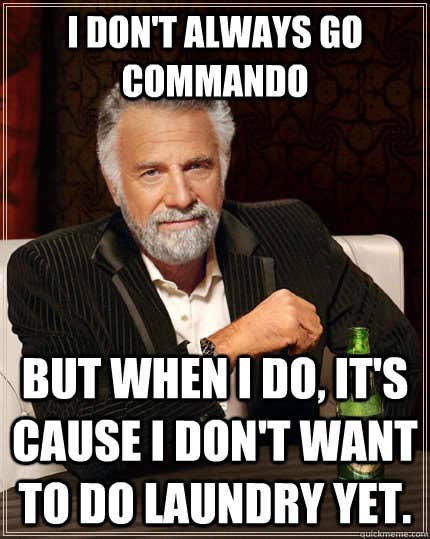 4.
When you virtually run out of ALL clothing items, you consider becoming a nudist before you consider doing a load of laundry.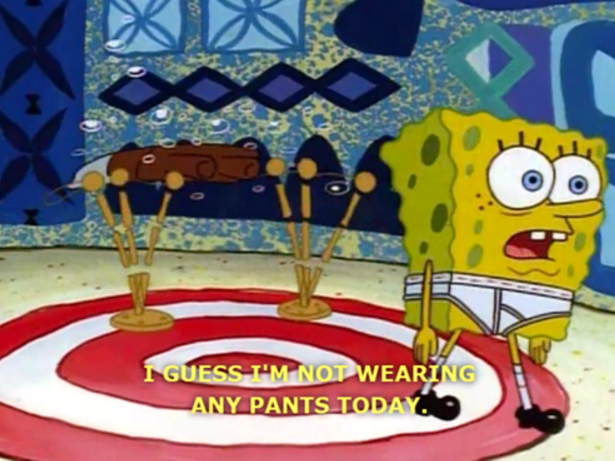 5.
You treat your last clean pair of socks like they're your ONLY pair of socks.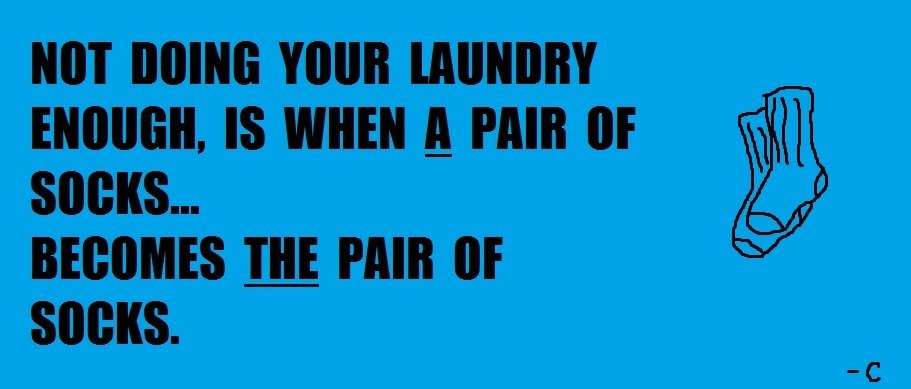 6.
You sometimes go home to your parents hoping, that by some off chance, they are feeling super generous and will just do it for you.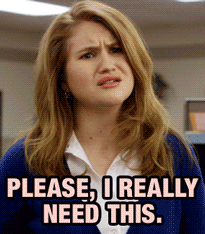 7.
And while you're there, you steal your parent's or sibling's clothing and pretend they're your own.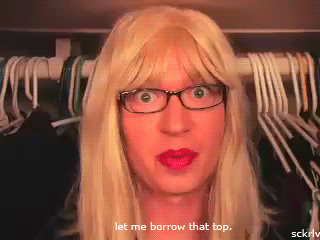 8.
You even sometimes dig up old clothing from middle school just to get by an extra day.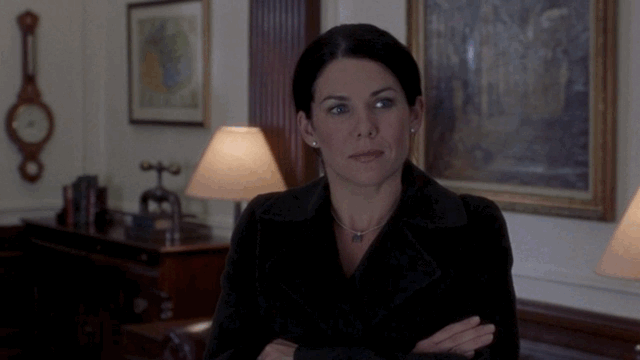 9.
You probably have even considered paying or bribing a friend to do it for you.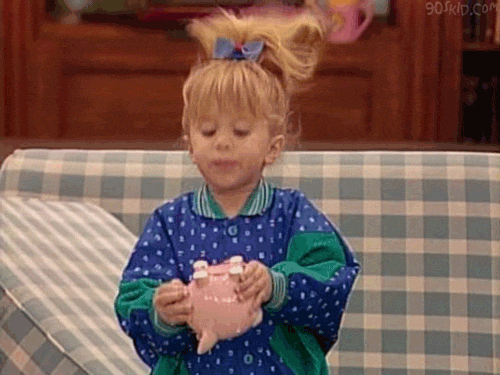 10.
You finally reach a breaking point when you look at "the chair" and realize it's about that time.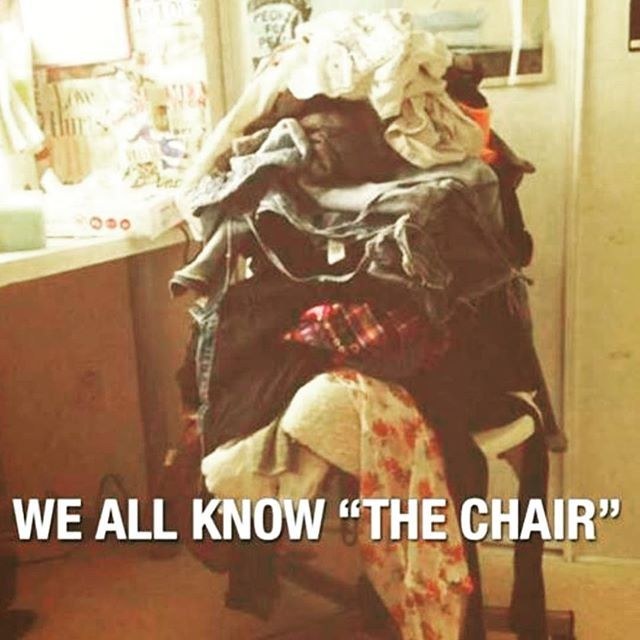 11.
Unlike normal people, you can't just pack up one laundry basket and haul it to the washer/dryer.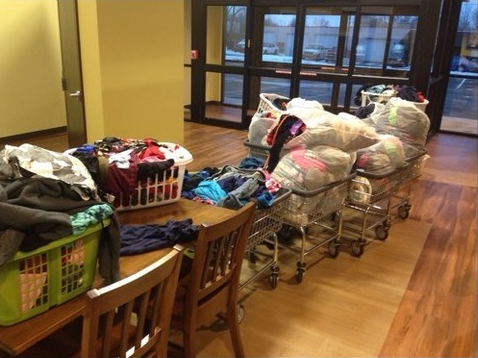 12.
When you finally start a load, you try and find the quickest way to get it over with...i.e. throwing all colors into one load.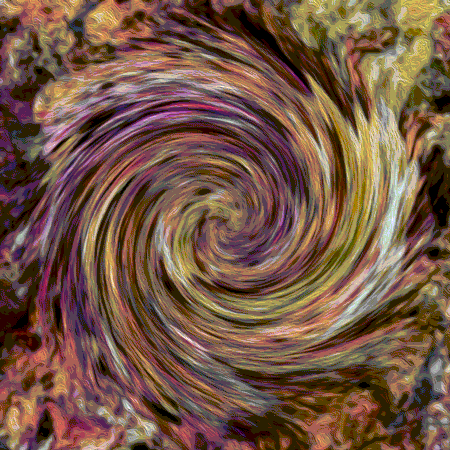 13.
You know washing your clothes is only half the battle. Folding and drying is the hardest part.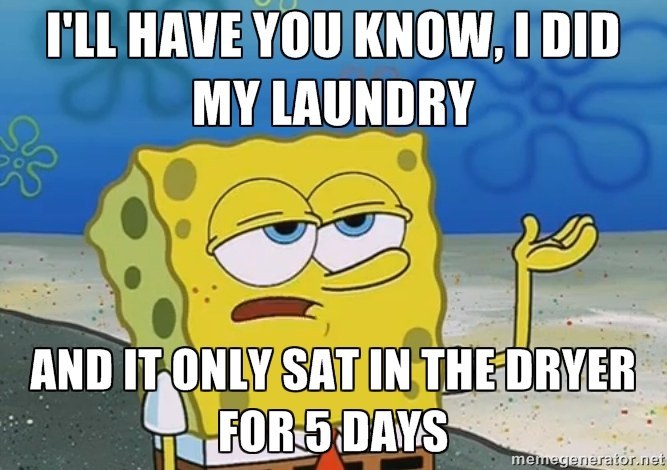 14.
Your clothes may be clean, but you know they will sit in your hamper until you can't tell what's clean and what's dirty anymore.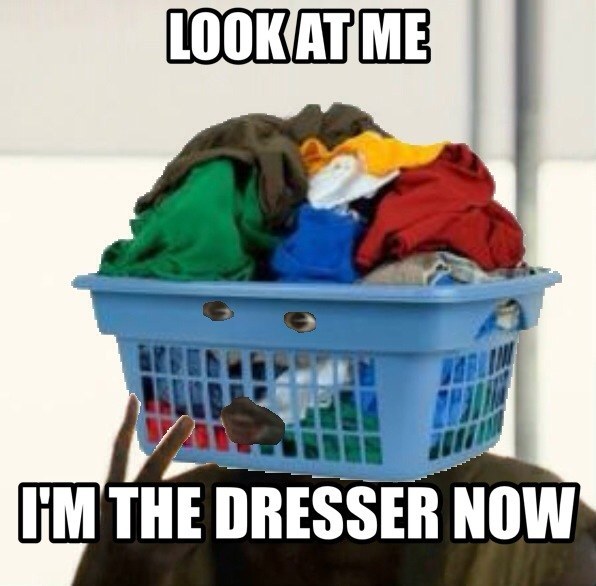 15.
If your clothes by some miracle make it out of the hamper, they are just laying on your bed.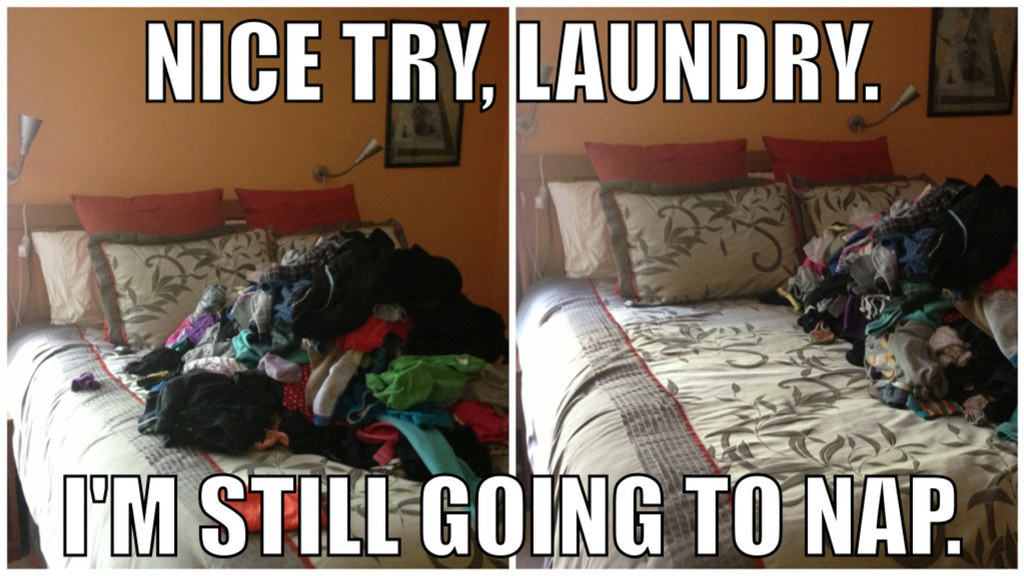 16.
And finally, you hold out hope that one day someone will invent a miracle folding machine.
HAPPY LAUNDRY DAY!