Here's What The Cast Of "Legally Blonde" Looks Like Now
"Hi. I'm Elle Woods and this is Bruiser Woods. We're both Gemini vegetarians."
Reese Witherspoon as Elle Woods Fun fact: As part of her contract, Witherspoon was given all of Elle's wardrobe after the movie was done filming. Lucky gal.
Iconic line: "I feel comfortable using legal jargon in everyday life." **someone whistles** "I object!"
Luke Wilson as Emmett Richmond

Fun fact: Luke Wilson totally supports the idea of making a third Legally Blonde movie.
Iconic line: "And your boyfriend's name is..."
Matthew Davis as Warner Huntington III Fun fact: Matthew had a huge crush on Reese Witherspoon and admitted he was at first a "bumbling idiot" on set with her.
Iconic line: Warner: "You got into Harvard Law?"
Elle: "What, like it's hard?"
Selma Blair as Vivian Kensington Fun fact: Selma Blair was not the first choice for the role of snooty Vivian Kensington. Actress Chloë Sevigny was offered the part and turned it down to star in an Off-Broadway play called What the Butler Saw.
Iconic line: Vivian: "Nice outfit."
Elle: "Oh, I like your outfit too, except when I dress up as a frigid bitch, I try not to look so constipated."
Victor Garber as Professor Callahan

Fun fact: If things would have gone the producers' way, professor Callahan would have been a professor to Elle Woods at Stanford University. Stanford didn't approve of the script, so Elle and Callahan had to settle for Harvard.
Iconic line: "Do you think she woke up one morning and said, 'I think I'll go to law school today'?"
Jennifer Coolidge as Paulette Bonafonté Fun fact: In 2010 Coolidge got to meet Orfeh, who played their character Paullette on Broadway and earned a Tony nomination for the role. They probably had to hold themselves back from breaking out their good old "Bend and Snap" routine.
Iconic line: "I'm takin' the dog...DUMBASS!"
Holland Taylor as Professor Stromwell Fun fact: Holland Taylor (professor Stromwell) and Linda Cardellini (Chutney) both had roles in the show ER in 1994.
Iconic line: "If you're going to let one stupid prick ruin your life...you're not the girl I thought you were."
Ali Larter as Brooke Taylor-Windham Fun fact: In Amanda Brown's novel, Legally Blonde, Elle and Ali are members of the sorority Delta Gamma. In the movie, the sorority name was changed to Delta Nu in order to avoid having problems with the actual organization.
Iconic line: "I was getting...LIPOSUCTION!"
Bruce Thomas as the UPS guy

Fun fact: The smoking hot UPS man literally had no name in the film. You can just call him UPS guy.
Iconic line: "I've got a package."
Linda Cardellini as Chutney Windham Fun fact: A year after Linda played Chutney Windham in Legally Blonde, she starred as Velma in Scooby Doo alongside Freddie Prinze Jr., Sarah Michelle Gellar, and Matthew Lillard.
Iconic line: "I didn't mean to shoot him! I thought it was YOU walking through the door!"
Greg Serano as Enrique Salvatore Fun fact: Enrique would be proud to hear that Jimmy Choo designed 63 pairs of shoes made out of man-made material for Legally Blonde 2: Red, White and Blonde. They were all animal-friendly!
Iconic line: "Don't stomp your little last season Prada shoes at me, honey."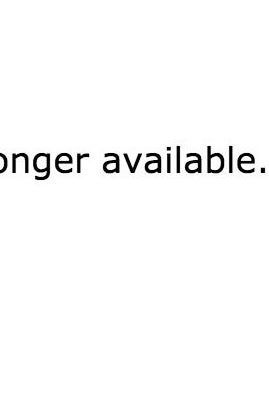 Fun fact: Moonie is alive and well and living with his trainer, Susan Benedon, in Castaic, California. He will be 17 next month! (But the photo on the right is from 2010). Susan told BuzzFeed, "I know that if we got a job for an older Chihuahua, he would be up for the job!"
Iconic line: "Hi. I'm Elle Woods and this is Bruiser Woods. We're both Gemini vegetarians."