Some people think you can't find good tacos in New York. Those people haven't been to Jackson Heights.
A neighborhood in Queens, Jackson Heights is home to a diverse array of flavors. It's not unusual to see a quesadilla cart parked outside of a Tibetan dumpling joint. There are so many excellent things to eat here, but today you are on the TACO PATH.
And by taco path, I mean Roosevelt Avenue where you will find a straight shot of stands, trucks and restaurants all offering that beautiful thing we call tacos.
Take the 7 train to 74th Street-Broadway/Roosevelt Av. From Manhattan, connect to the 7 at Grand Central from the 4, 5, 6 at Grand Central, the B, F, M, D at Bryant Park and at Time Square-42nd Street. From Brooklyn, take the G to Court Square.
If you don't want to take my word for it, plan your own route here.
YOU'RE HERE! Welcome! Are you ready? Let's go.
Take out $20. This will cover all your tacos. There is a Chase Bank on 75th and Roosevelt. Citi Bank is on 81st and Roosevelt. Bank of America is on 82nd Street. Just, FYI.
Money saving tip: bring a re-usable water bottle! A plastic bottle will cost you $1. Save that single for another taco (or maybe dessert?).
Ladies and gentleman, start your crawl.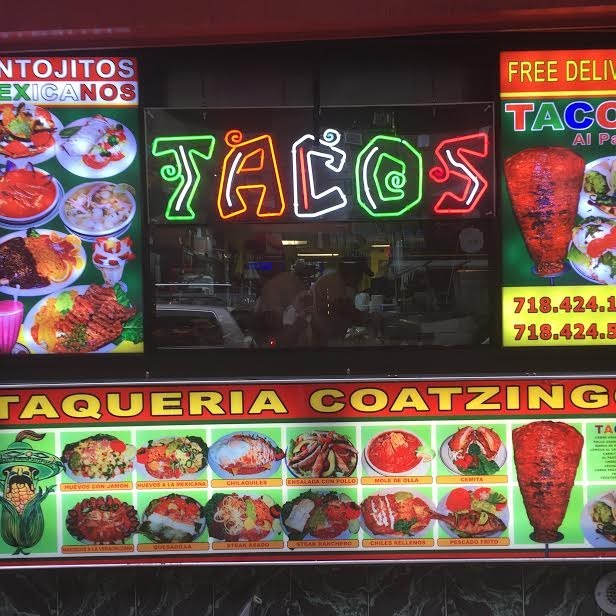 Taqueria Coatzingo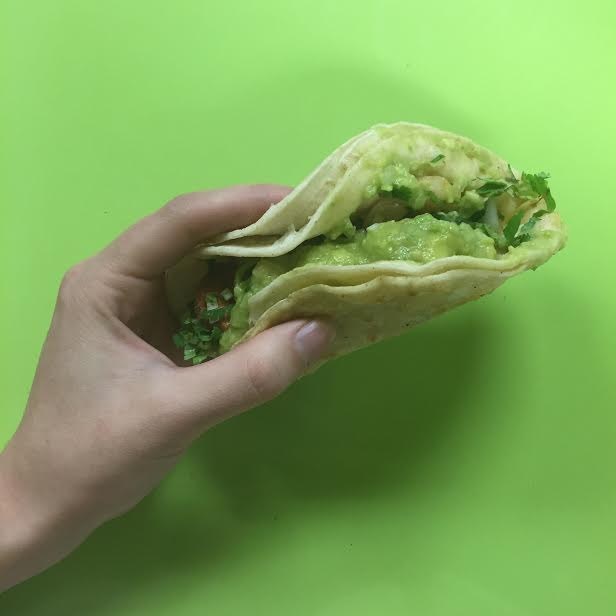 La Esquina Del Camaron Mexicano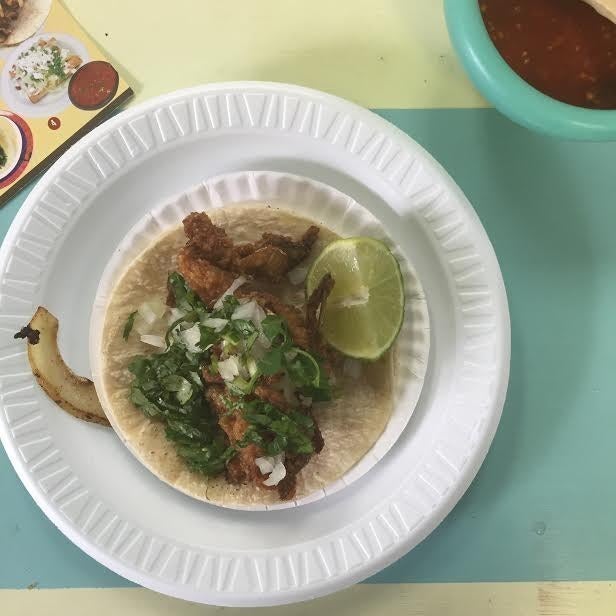 80-02 Roosevelt Ave
The counter is snugged in the back of a corner bodega and seating is limited. Walk down the aisle of dishwasher detergent and chips to find your new favorite fish taco. There are only pesce tacos on the menu and limited options (fried, grilled, octopus). But you can't go wrong. There are two options for hot sauce: hot and hotter.
Bill breakdown: $7, total. Including two tacos and a bottle of water.
Open 11:30AM-3:30PM, Saturday and Sunday
Taco Veloz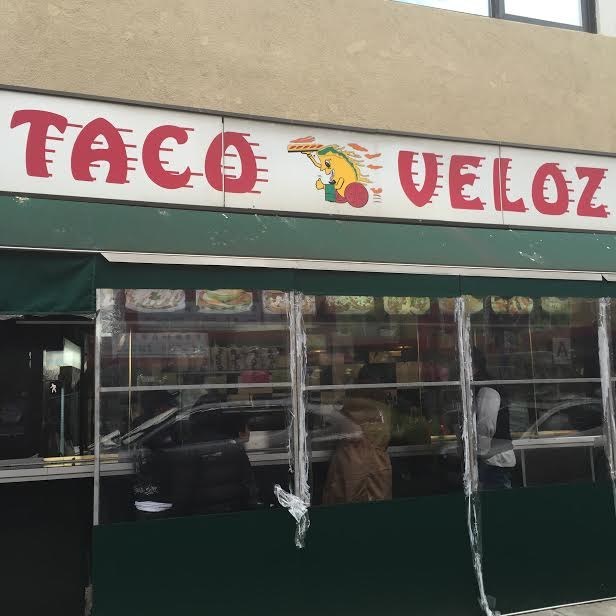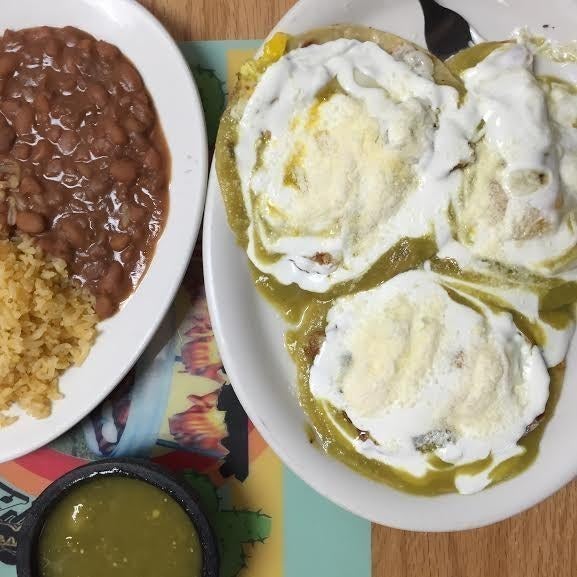 87-21 Roosevelt Ave
The hardest decision you'll have to make is between the red or green sauce. That's easy to solve by just asking for both. There's plenty of seating and taco fillings range from chivo (goat) to oreja (pork ear) to pollo. If you're in the mood for breakfast, order the huevos rancheros.
Bill breakdown: $2.50 a taco, $7 for huevos rancheros
La Tia Julia Taco Truck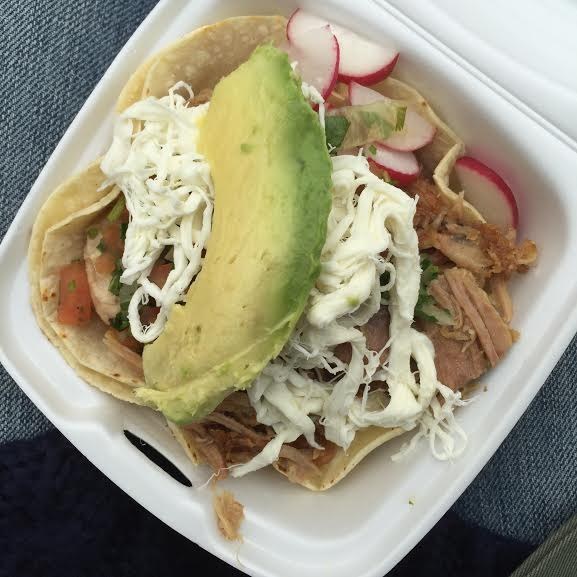 Tortas Neza/Juan Bar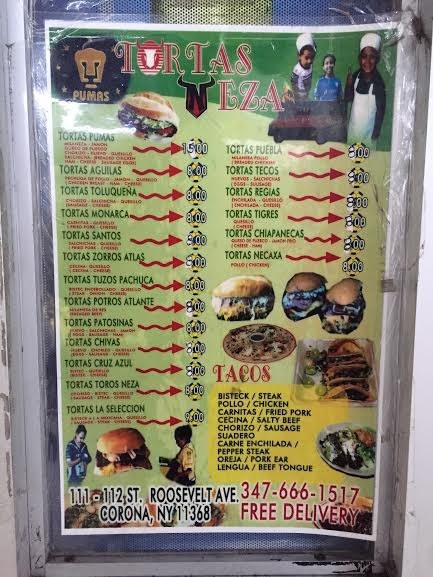 ~Many other taco carts dot Roosevelt Avenue, so if you see something you like and you're not yet full, order up!~