Tired of your hair being dry, frizzy, and dull? Do you keep trying all these different products and none of them work or do what you actually need them to?
Well search no further, because HerStyler Hair Serum ($11.99 on Amazon) is here to instantly transform your hair from scraggly and damaged to sleek and soft.
Yes, you read that correctly! This amazing serum is enriched with vitamin E, argan oil, and aloe vera to eliminate frizz and make your hair glossy with just 2-3 drops. But best of all, it moisturizes your hair without weighing it down or leaving a greasy residue.
The proteolytic enzyme formula takes care of dead cells and repairs brittle and dry ends. So whether you have straight, curly, coarse, or fine hair — you can say goodbye to frizzy, dull, and damaged hair once and for all.
Over 1,800 (and counting) swear by this hair serum and they're surprised but happy to see such amazing results:
Reviewers are also thrilled that this serum has not only improved their overall hair health but it's also helped the appearance of their split ends!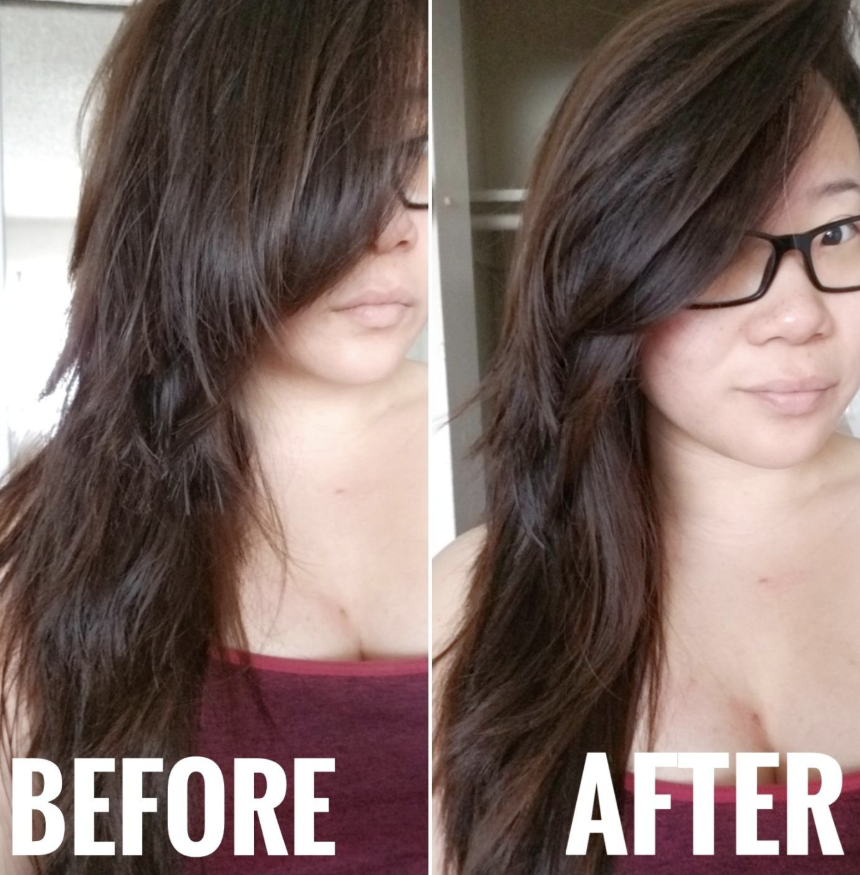 So what are you waiting for? Get the HerStyler Hair Serum now so you can finally have the long-lasting, healthy, shiny, and smooth hair you've always dreamed of!
Reviews have been edited for length and/or clarity.
Shopping for something specific? Check out BuzzFeed Reviews to find the best things for every budget!