Finally, a shampoo and conditioner that can do it all... TOGETHER!
We're talking about ArtNaturals Argan Oil Shampoo and Conditioner, a duo that will moisturize your hair without weighing it down, repair even the driest and most brittle hair, and protect your hair from styling heat and UV rays.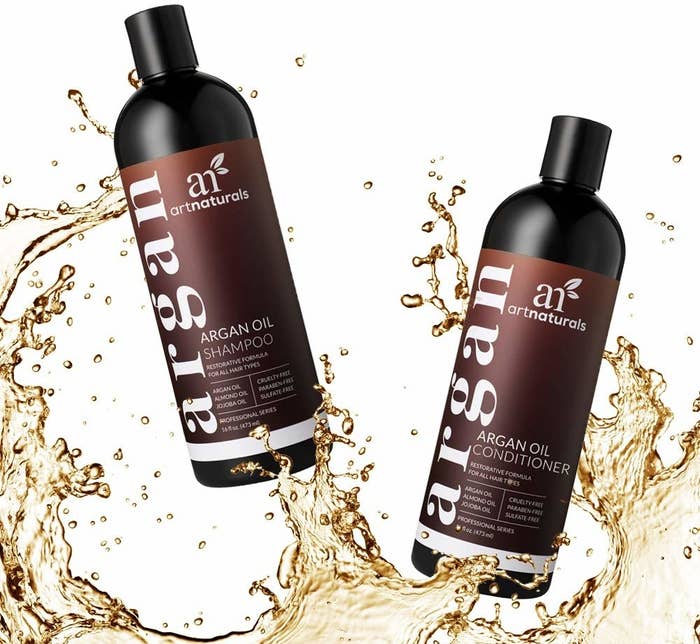 It is infused with restorative argan oil, aloe vera, rosemary, and thyme to stimulate your hair follicles so you'll look like you just walked out of the salon with gorgeous, healthy hair every single time!
With a 4.1-star average rating on Amazon, there are over 2,700 people who swear that this shampoo and conditioner has changed their hair for the better.
It's safe for color-treated and bleached hair, with reviewers mentioning it's made their dyed hair more vibrant than ever.
It's also said to make your natural waves and curls more defined and less frizzy.
And many men say they love using this set to maintain their hair and beards as well.
Not only has this shampoo and conditioner transformed reviewers hair, but it's also improved their overall scalp health — eliminating flakes, dryness, and itchiness.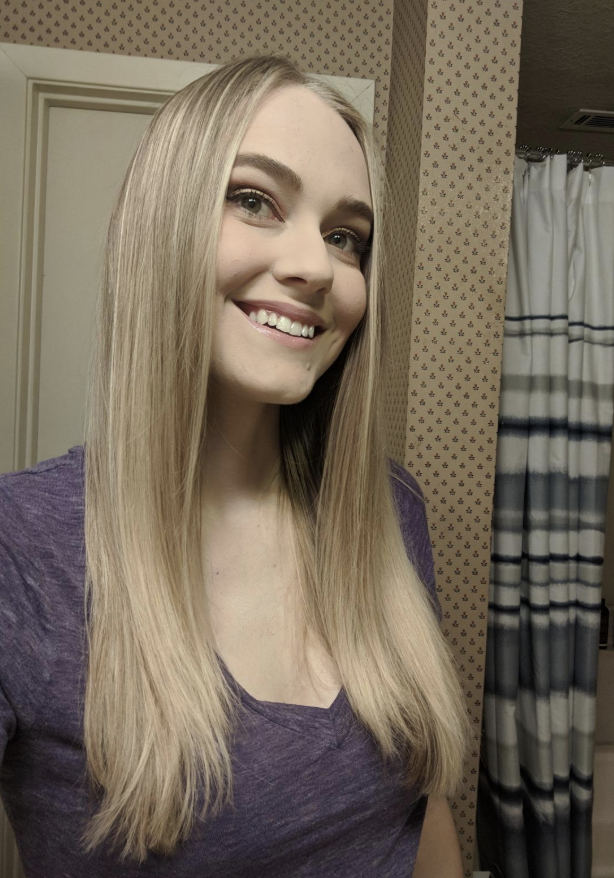 So want to try it out for yourself? You can get the ArtNaturals Argan Oil Shampoo and Conditioner set from Amazon for $22.96, so you can finally give your hair the much-needed love and care it deserves!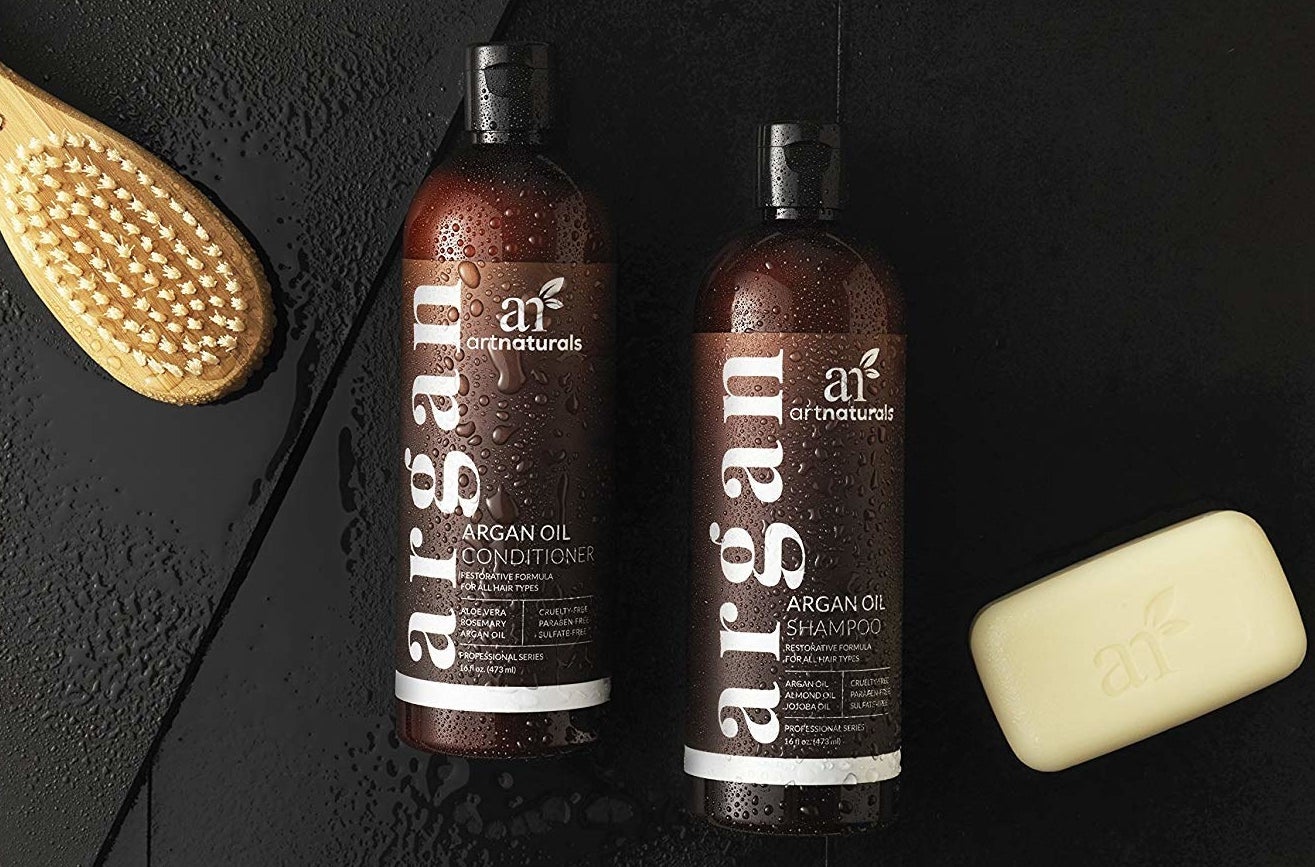 Reviews have been edited for length and/or clarity.
Shopping for something specific? Check out BuzzFeed Reviews to find the best things for every budget!