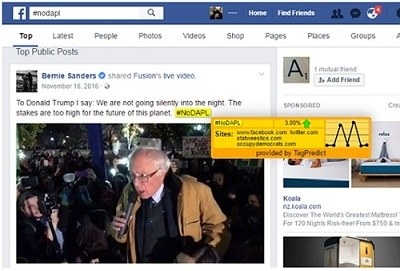 The analytics graph is great – it tells me in real time if that hashtag is useful or not. It is like if had a live analytics executive assistant, which is helping me to read behind the lines, whispering in my ear "hey, look at this, this is the most popular one!" One main advantage of TagPredict is that unlike other Hashtags apps, it is not limited to social media only. It is even working on the Google search results! This is how it looks as shown below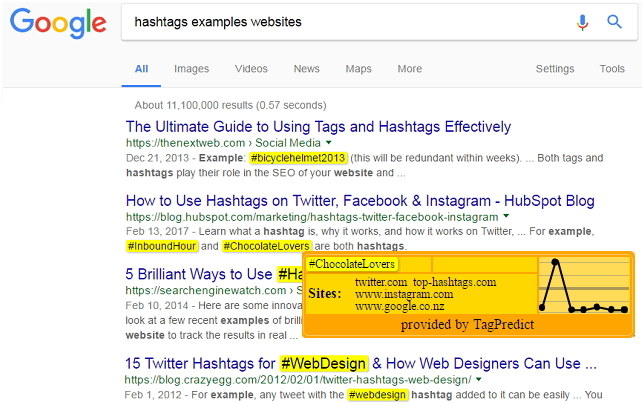 What is really exciting about this little App is that I can get the top international social media trends in a click of a button: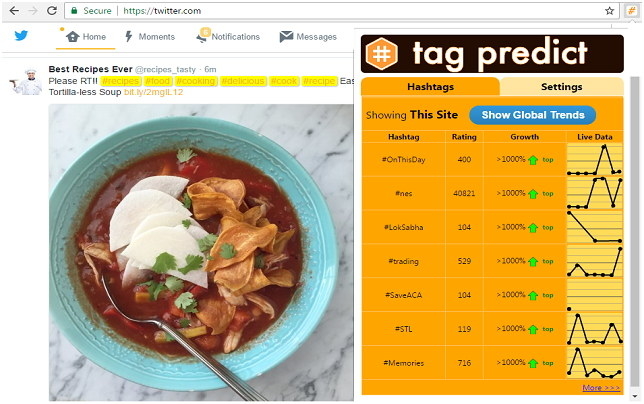 This is really cool! Instead of searching for trends – how actually could I search for what is not yet known to me - the trends are brought live to my browser. It does not matter which web site you are using, or what social media site you prefer to use – TagPredict will tell you in real time what are the current trends of popularity, engagement and growth for any hashtag that you may want to use.
After I started using this app I realized that one of the biggest disadvantages of hashtags is that they are site specific. It means that hashtags used in Twitter – for example, are not connected to hashtags used in Facebook, Instagram and other sites: each website has its own hashtags system. TagPredict is solving that problem – since the TagPredict hashtags analytics is consolidating hashtags data from *all* websites. This is just brilliant!
http://www.TagPredict.com http://blog.tagpredict.com https://chrome.google.com/webstore/detail/tagpredict/paeleikfhjllfcdmkgnjmmkikchonnih
None
This post was created by a member of BuzzFeed Community, where anyone can post awesome lists and creations.
Learn more
or
post your buzz!