Which show did George Clooney star on?

ABC / Courtesy Everett Collection

The show ran from 1991 to 1992, and was loosely based on the Look Who's Talking movies. The show underwent drastic changes in its second season — including a whole new cast — and was canceled soon after.

ABC

Which show is this bunch from?

ABC / NBC / Courtesy Everett Collection

Getting By was about two single moms and best friends who were somehow sold the same house. In a total sitcom move, they decided to both move in, and raise their families together. It aired on ABC for its first season in 1993, but moved to NBC for its second (and final) season.

ABC / NBC

Which show did a young Jerry O'Connell and Hilary Swank star on?

ABC / Courtesy Everett Collection

Camp Wilder aired for just one season, from 1992 to 1993. It was about a woman who let her younger siblings' friends have "judgment-free hangouts" at her house. Totally normal stuff.

ABC

Do you know where these guys are from?

ABC / Courtesy Everett Collection

Where I Live followed teen Douglas St. Martin (Doug E. Doug) and his friends' adventures in Harlem. The show lasted two seasons, both broadcast in 1993.

ABC

Recognize this family?

ABC / Courtesy Everett Collection

On Our Own (1994-1995) was about the Jerrico siblings, who lost their parents at the beginning of the series and were left to take care of themselves. The cast was largely made up of the Smollett siblings, including Empire's Jussie Smollett.

ABC

Now, which show is this?

ABC / Courtesy Everett Collection

The set-up: A single alien mom abducted a single human dad, they fell in love, and moved back to Earth to try and live a "normal" life together. Aliens in The Family lasted just one season in 1996.

ABC

Remember them?

ABC / Courtesy Everett Collection

You Wish aired from 1997 to 1998, and followed the Apple family's wacky adventures after they accidentally released a genie from a rug they bought.

ABC

Which show marked Marcia Brady — OK, Maureen McCormick's — TV comeback?

ABC / Courtesy Everett Collection

Teen Angel aired just one season back in 1997. It was about teen Marty DePolo, who ate a 6-month-old hamburger he found under his friend's bed. Marty died, then came back down to Earth to be that friend's guardian angel.

ABC

What was the name of the Olsen twins' Full House follow-up?

ABC / Courtesy Everett Collection

Three years after Full House went off the air, Mary-Kate and Ashley returned to ABC with Two of a Kind, a show about a single dad raising twin tweens. It lasted just one season, ending in 1999.

ABC

Got any idea about this one?

ABC / Courtesy Everett Collection

The sitcom centered on the Waide brothers, one a college professor, the other a professional football player. The polar opposites were forced to move in together, and hilarity ensued. Or not — the show lasted just one season, from 1998 to 1999.

ABC

Which show are these guys from?

ABC / Courtesy Everett Collection

Comedian D.L. Hughley starred as vending machine salesman Darryl Hughley, who dealt with hilarious and serious issues after moving his family into a predominately white neighborhood in Los Angeles. The series aired on ABC from 1998 to 2000, before moving to UPN, where it aired until 2002.

ABC / UPN

Remember this Erik von Detten gem?

ABC / Courtesy Everett Collection

This show's title pretty much says it all. Eric von Detten starred as 15-year-old Andrew, the only guy in a house full of ladies — his mom, his three sisters, and his aunt. It lasted just 13 episodes between 1999 and 2000.

ABC

How about this one?

ABC / 20th Television

Breckin Meyer starred as Tom, a New Yorker who relocated to Kansas to live in his wife's hometown. The show was another one season wonder, beginning in 2003 and ending in 2004.

ABC

Which show's cast is this?

ABC / 20th Century Fox Television

This Kevin Hart sitcom lasted just six episodes back in 2004. It was like a reverse Fresh Prince of Bel-Air, with Kevin's character moving from a life of privilege in Malibu to his working class family's home in Philadelphia.

ABC

Time for Erik von Detten, round two.

ABC / NBCUniversal Television Distribution

Complete Savages aired during the 2004-2005 season, and followed the lives of the Savage men — single dad Nick and his five unruly sons.

ABC

OK, can you name this one?

ABC / Courtesy Everett Collection

Bonnie Hunt tried her hand at sitcoms with this 2002-2004 show. Bonnie played a Bonnie (duh), a woman juggling her life as a talk show host and a mom.

ABC

Finally, what was this show called?

ABC / Courtesy Everett Collection

Kelly Ripa juggled morning duty on Live! With Regis and Kelly with this sitcom, co-starring Faith Forth. Kelly starred as Hope, a disgraced soap opera star who moves back in with her sister, Faith (Ford). It lasted three seasons and 73 episodes, ending in 2006.

ABC
How Many Of These TGIF Shows Can You Remember?
You were a part-time TGIF fan.
You probably tuned in for Step by Step and Sabrina, The Teenage Witch, but didn't really pay attention to all the one season wonders. Who can blame you?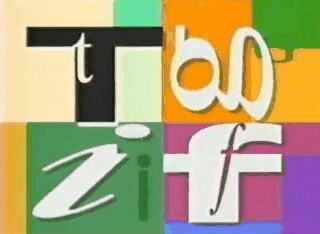 Friday night was always your favorite, wasn't it? You watched TGIF for Boy Meets World and Family Matters, but stayed tuned in for all the other shows, too. You might've forgotten a few, but who hasn't?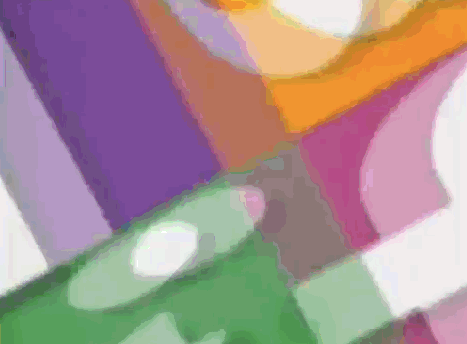 You looked forward to every Friday night, when you could sink into the couch and watch two hours of quality TV sitcoms... and some not-so-quality TV sitcoms. Either way, you watched 'em all!