This Is What The MTV Movie Awards Looked Like 15 Years Ago
#TBT to Halle Berry showing her thong on purpose.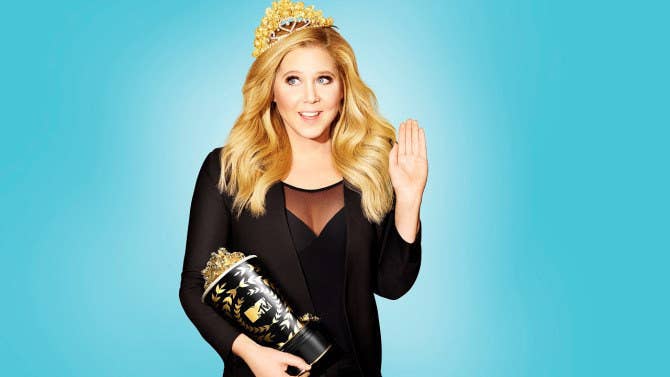 Sarah Jessica Parker hosted the show — and had more than 20 COSTUME CHANGES — including a camouflage carpet gown and a see-through muumuu... topped off with deer antlers, because, why not?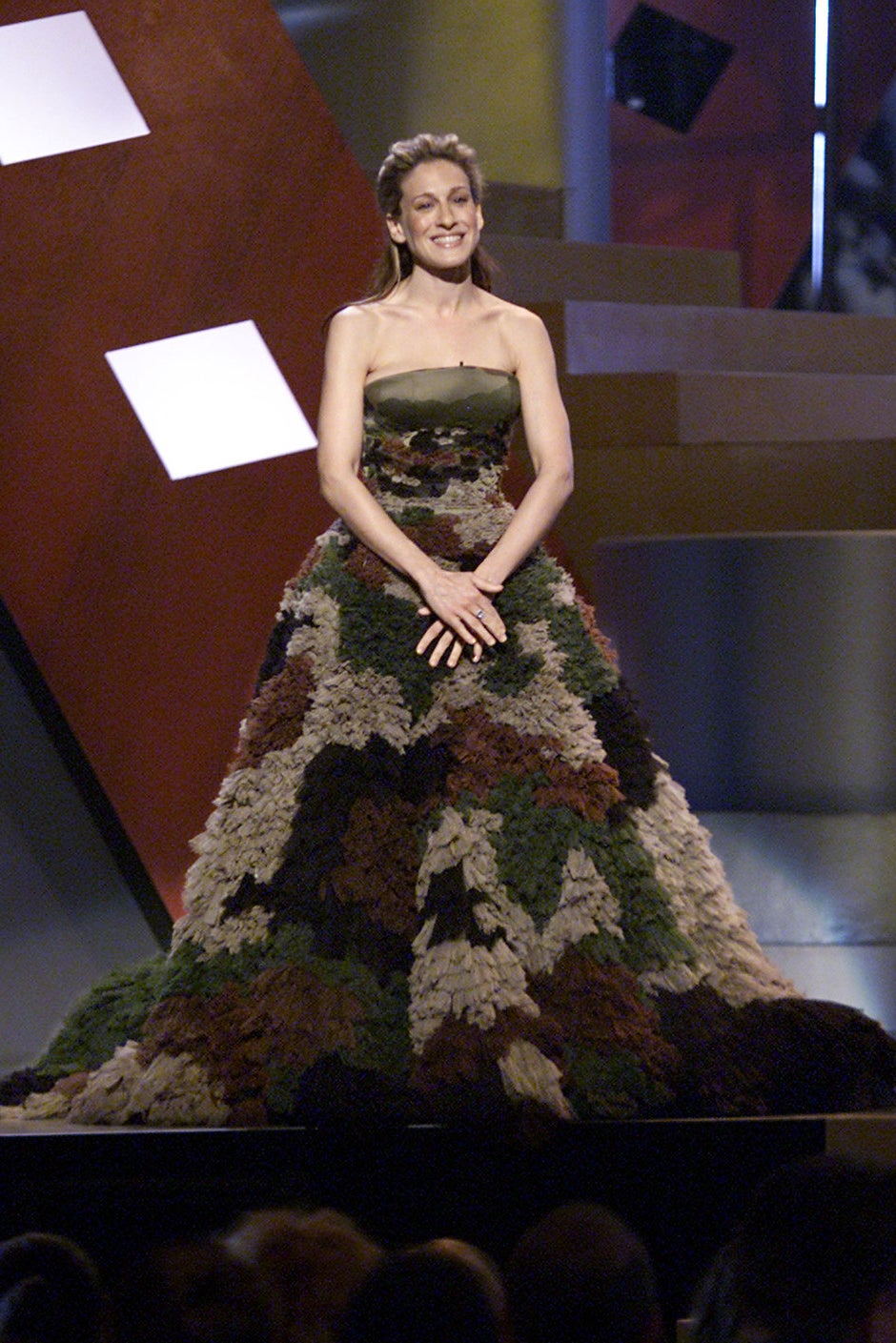 Beyoncé let "Thong Song" crooner Sisqo touch her, while they sported semi-matching ensembles to co-host the red carpet pre-show.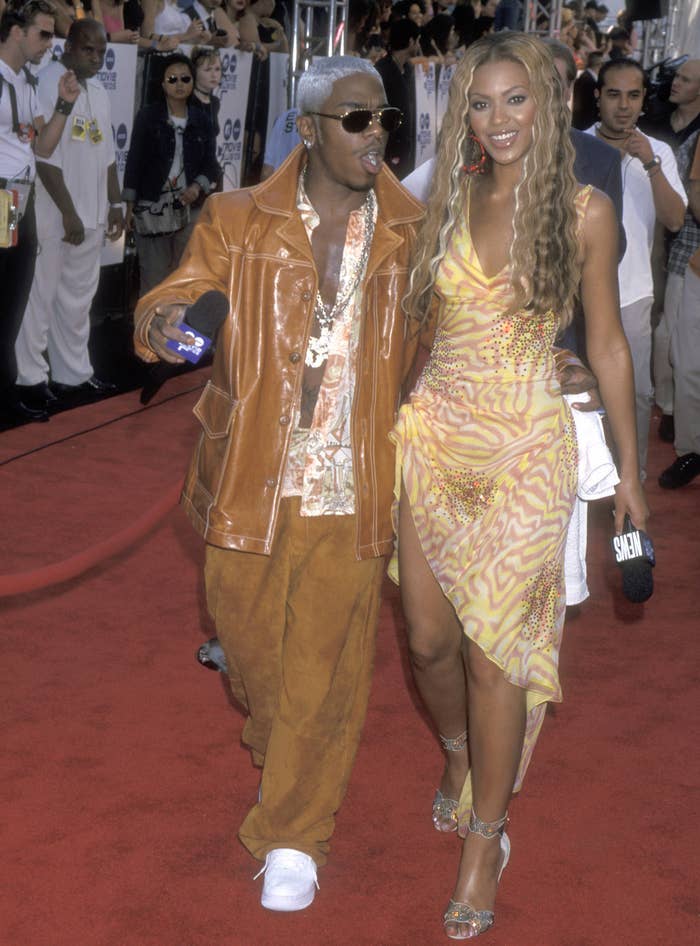 And Sisqo let Tom Green — who brought a coffee pot as a date — touch him.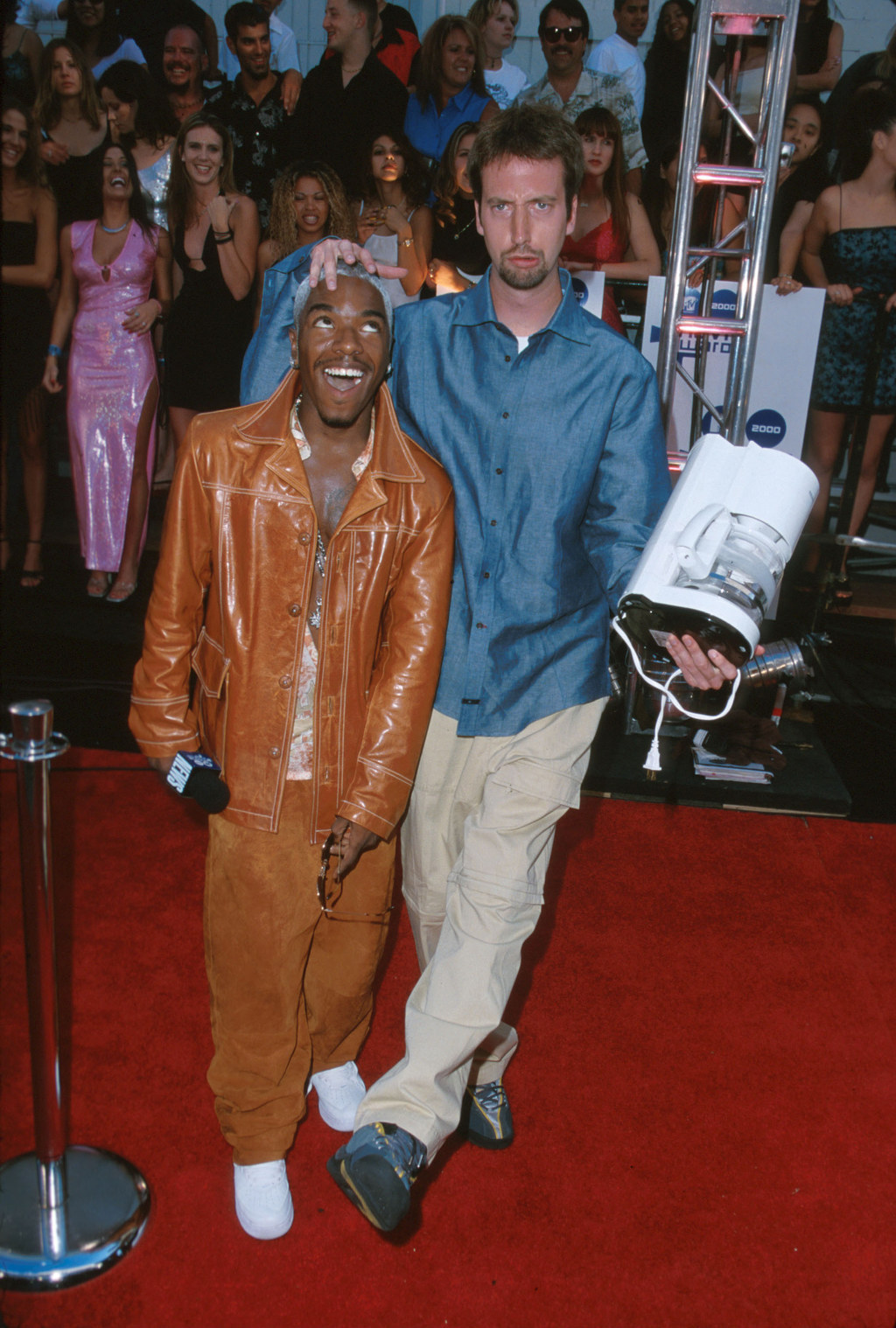 The Sprouse twins were there in coordinated Hawaiian shirts, the epitome of style in 2000 TBH.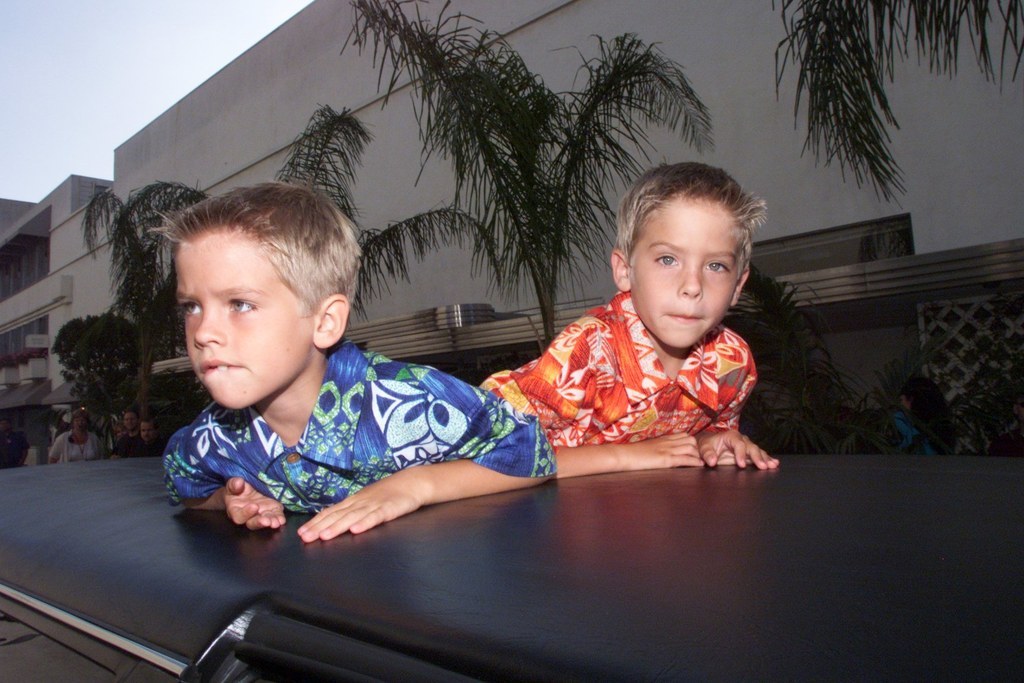 Verne Troyer, who is only 2'8" tall, stood next to 5'11" Rebecca Romijn, who was actually Rebecca Romijn-Stamos back then.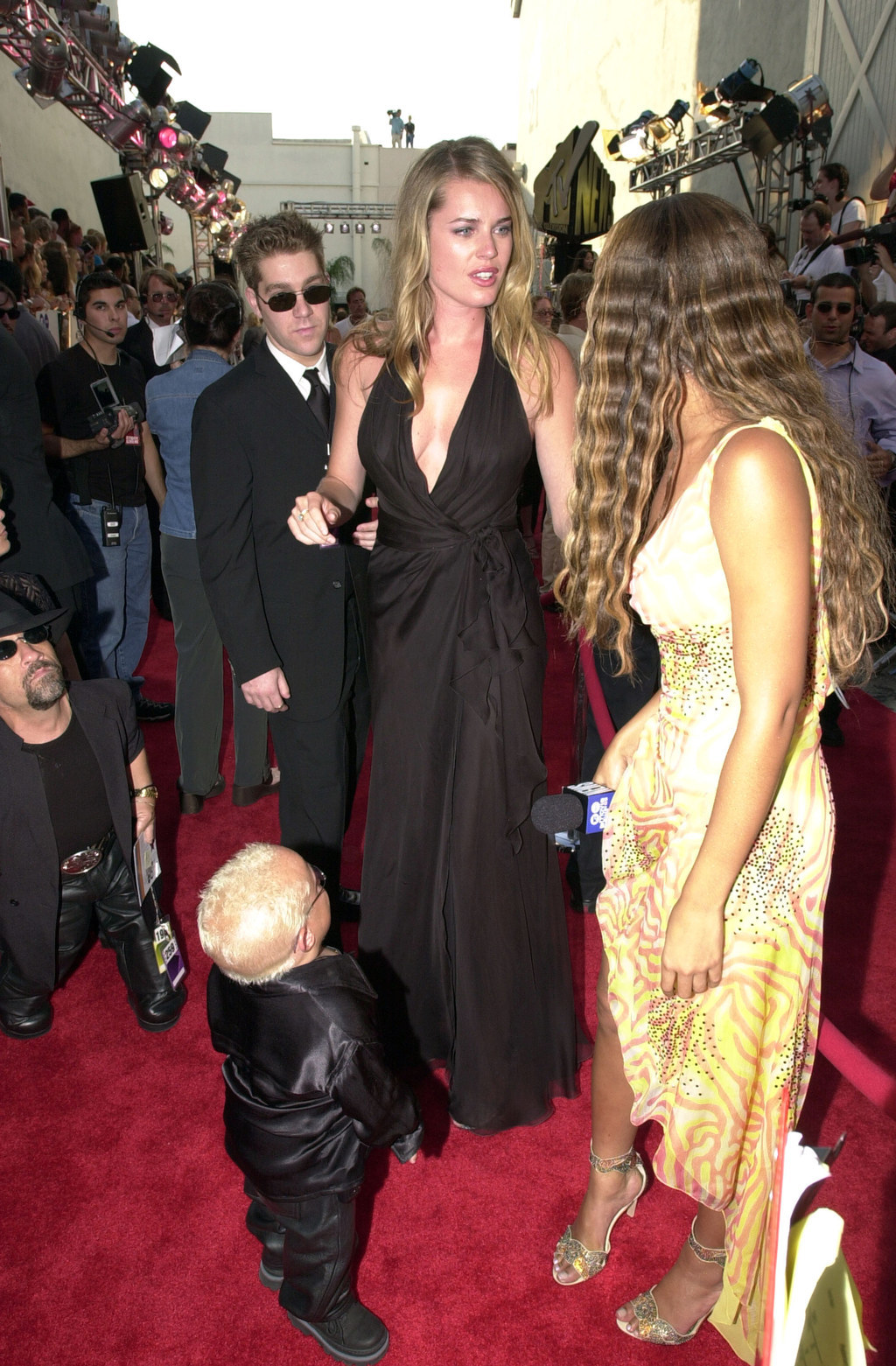 Denise Richards came wearing a lot of hair.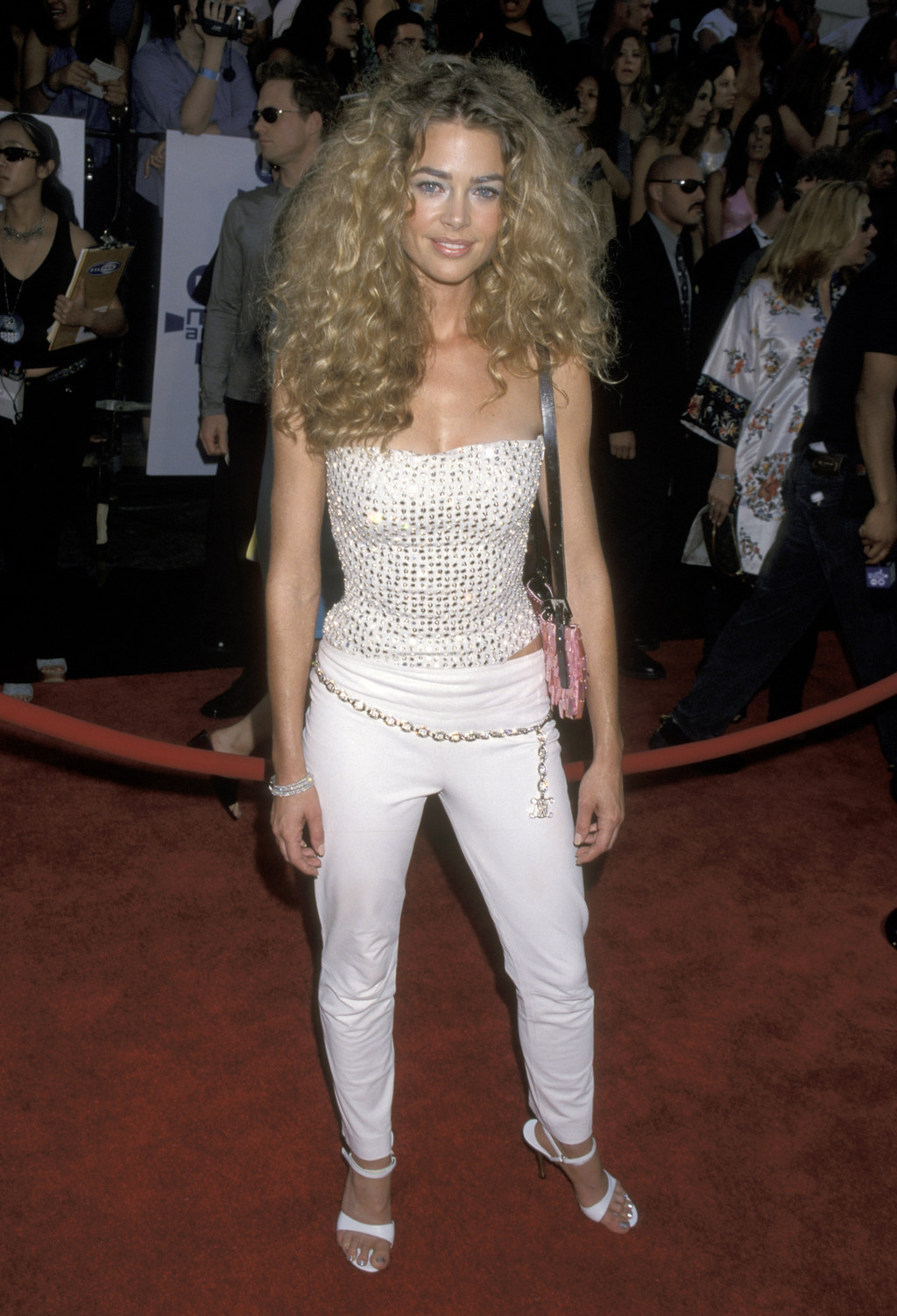 Halle Berry wore this sparkly, bedazzled, macramé-ish bikini contraption with beaded fringe and visible thong.
A pre-Tom Cruise Katie Holmes — in a watercolor dress with attached-scarf — held hands with then-beau Chris Klein.
You know who else was a couple? Carson Daly and Tara Reid, who showed up in a shirt with just one above-the-boob button.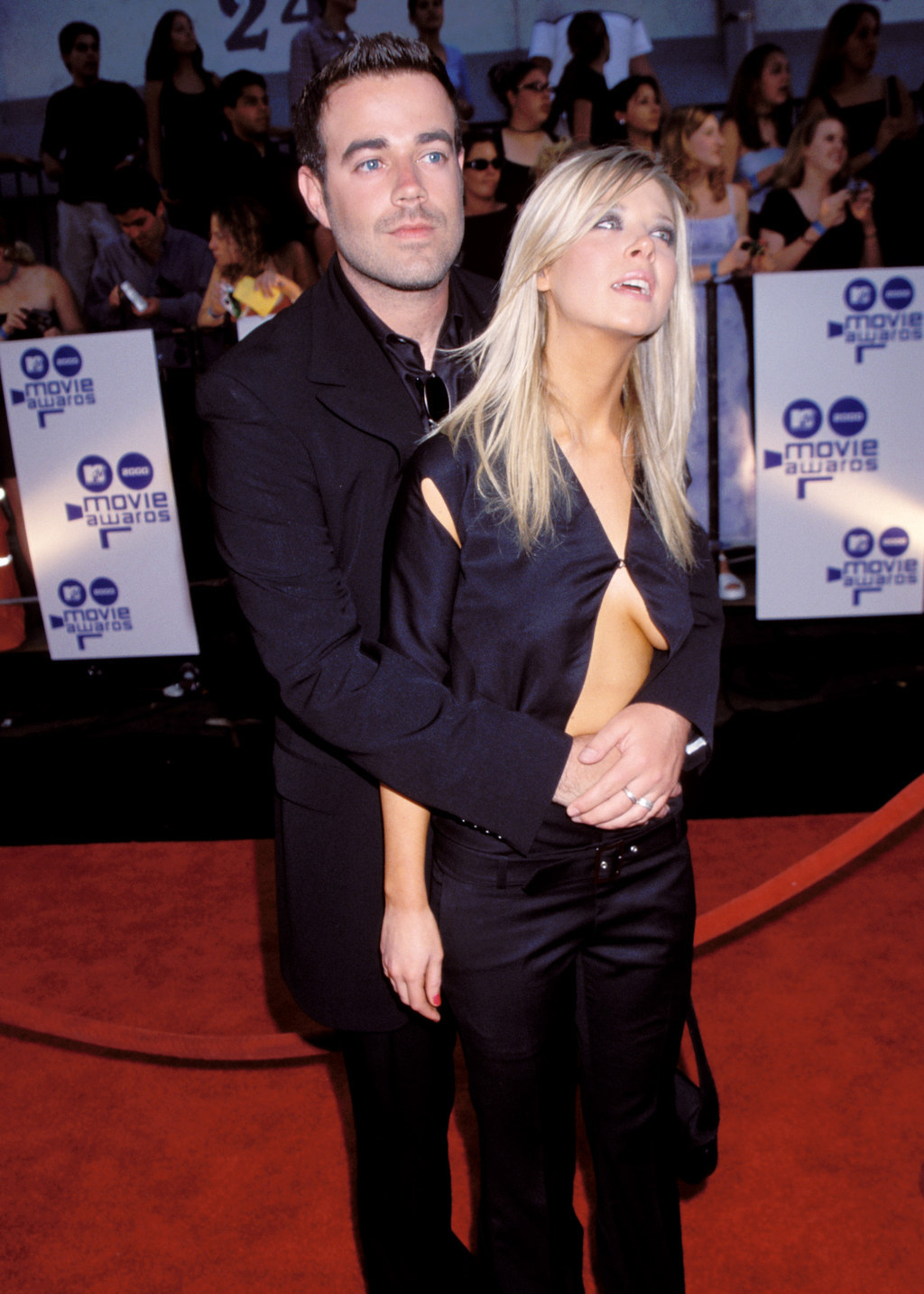 Julia Stiles rocked what you might mistake for a lace tablecloth today.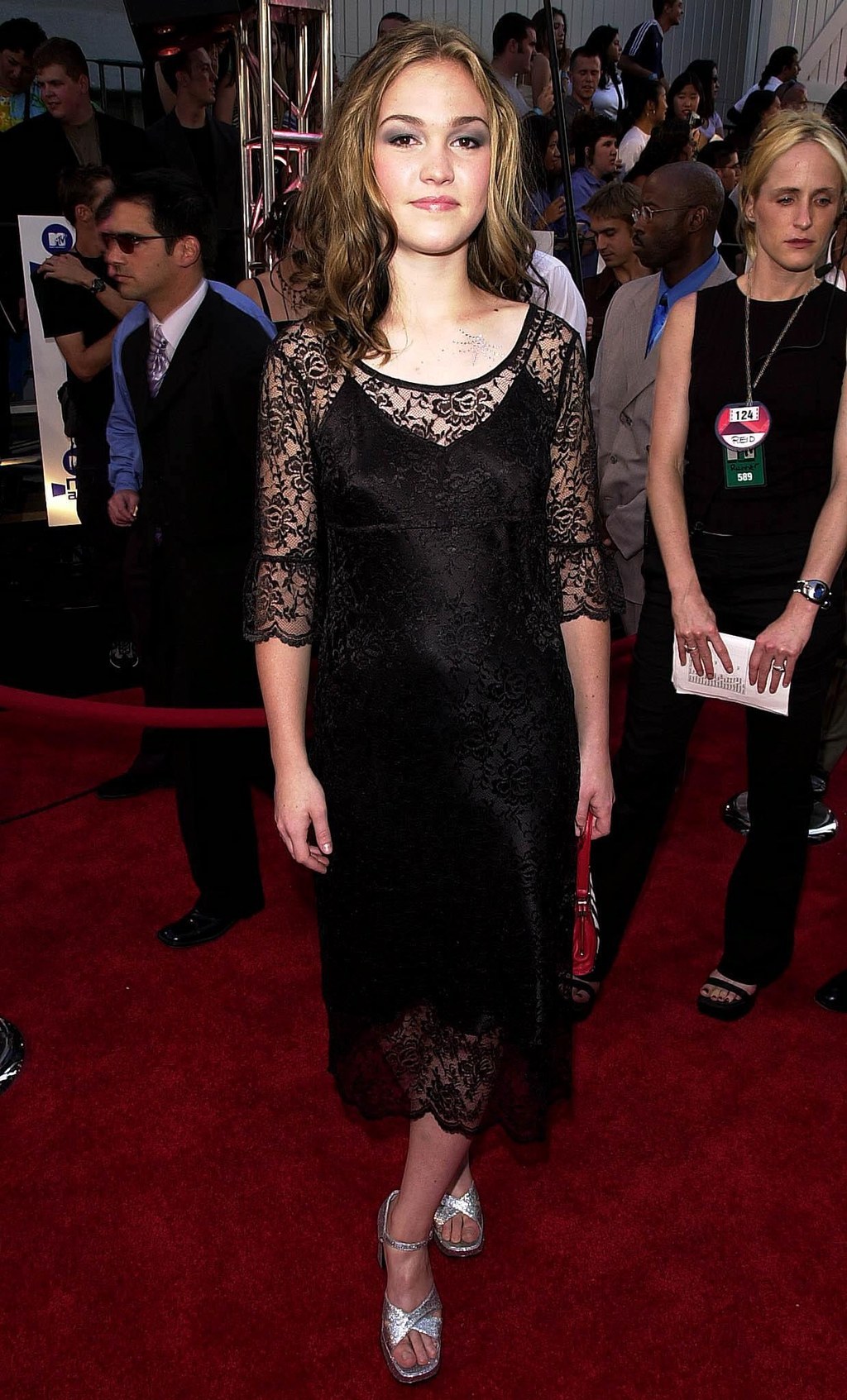 NSYNC was an assault on the eyes in this hodgepodge of Ed Hardy-meets-JNCO collection.
Shawn Wayans sported a mesh turtleneck next to his reasonably dressed brother Marlon.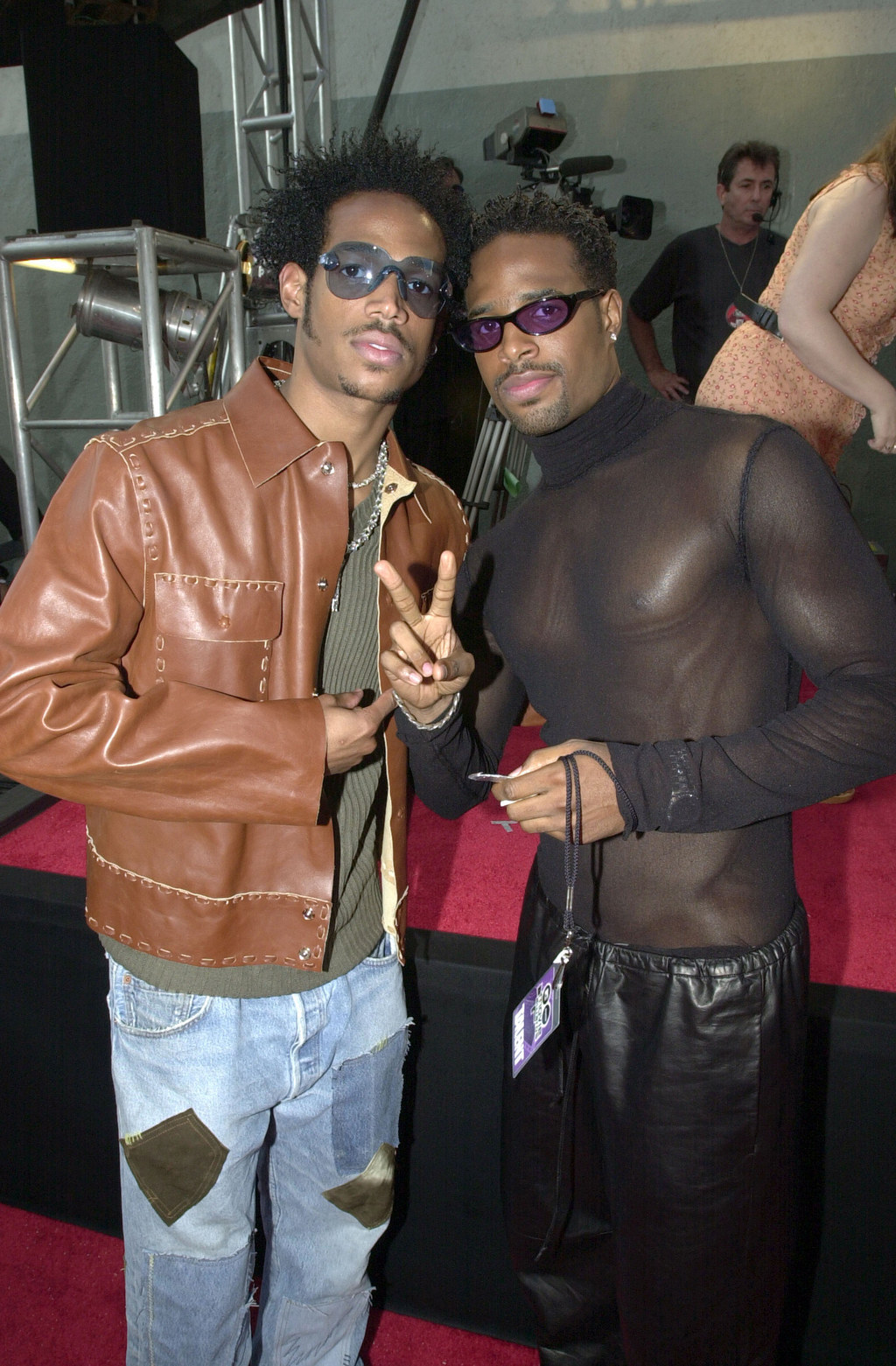 Janet Jackson wore this floor-length leather ballgown that probably weighed 10,000 lbs.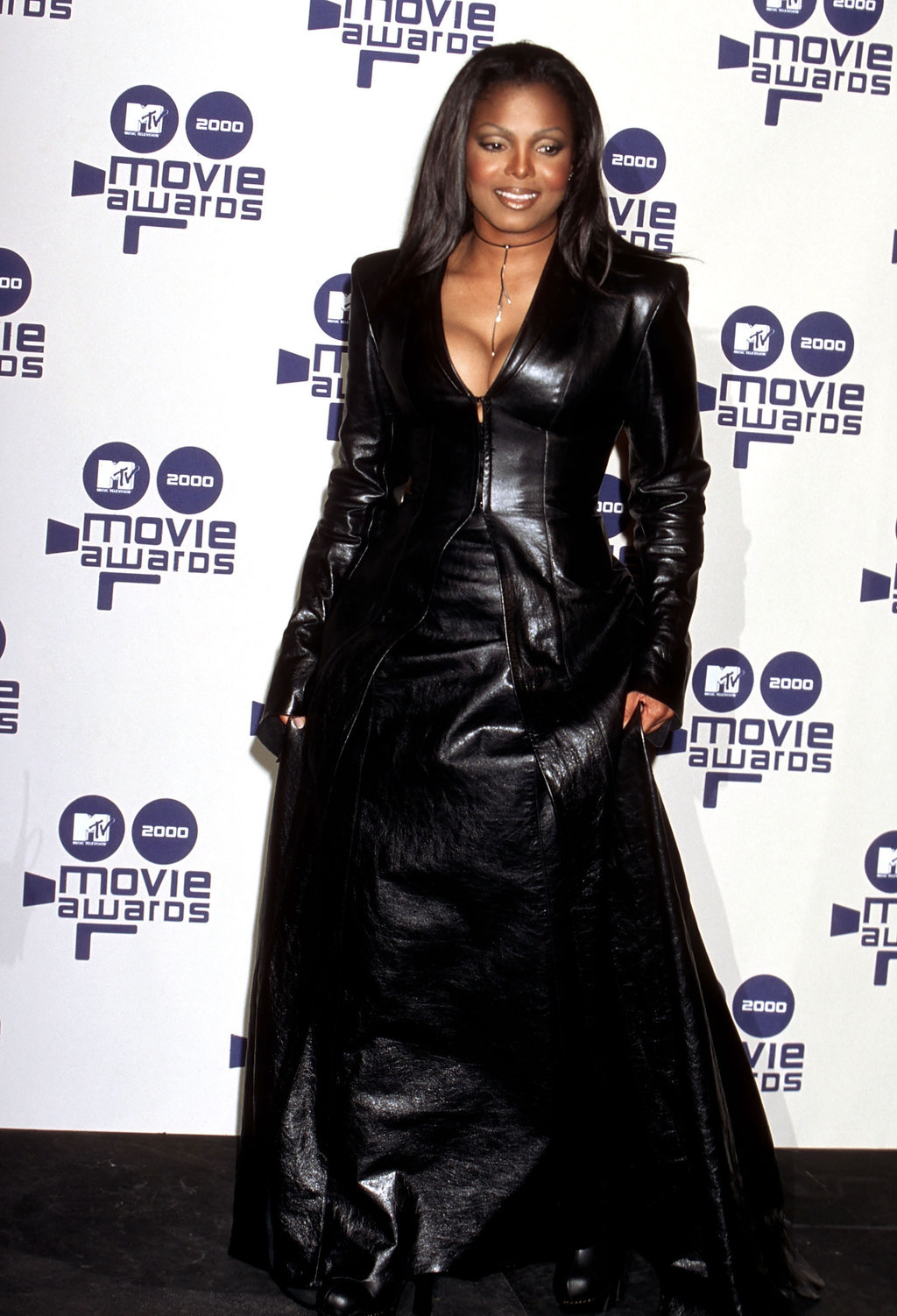 Cameron Diaz's jeans were missing their waistband. Also, she posed like this backstage.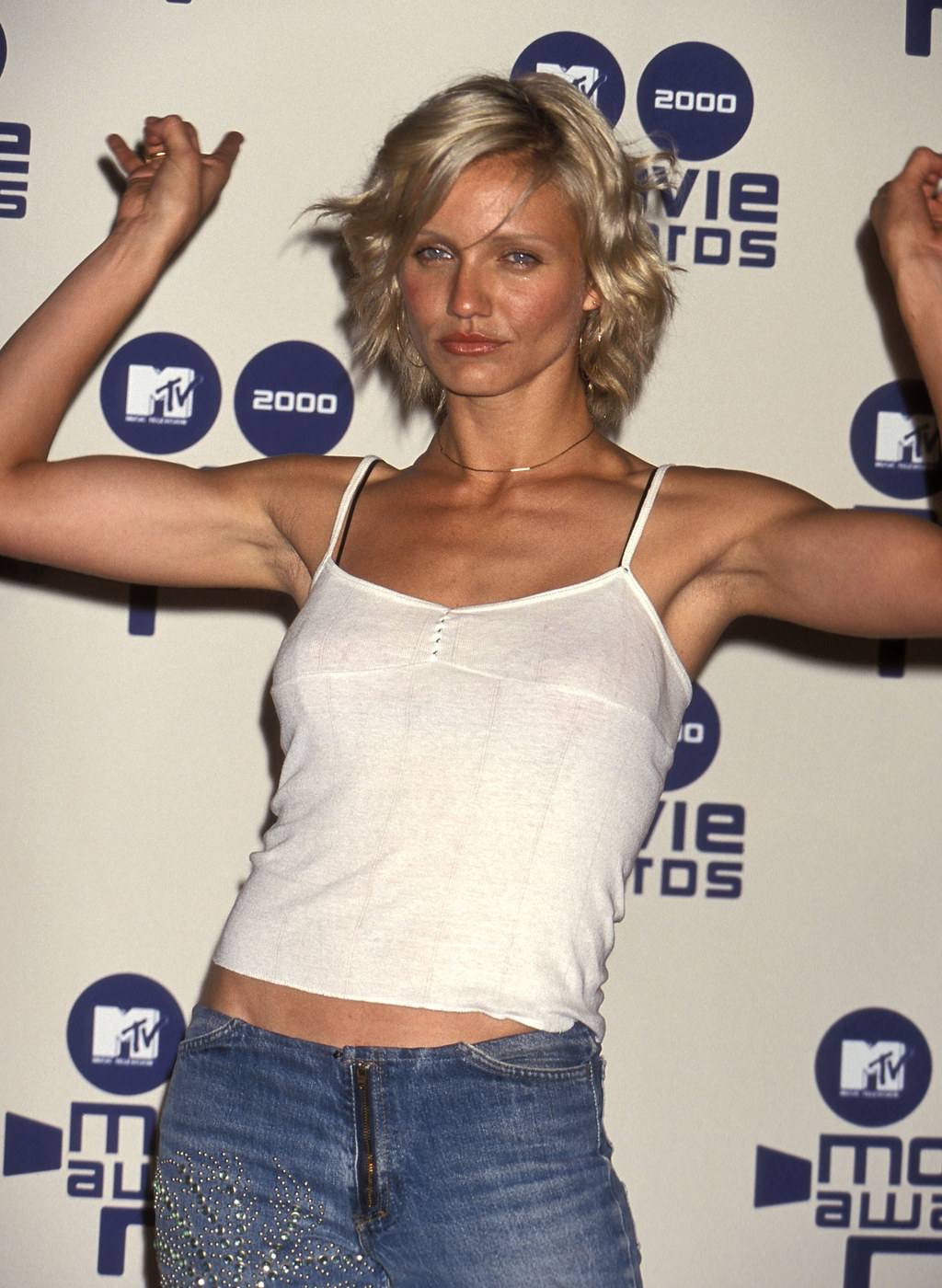 And Sarah Michelle Gellar and Selma Blair kissed backstage while wearing halter tops.