So, by now you've probably heard that Britney Spears and Iggy Azalea released a new single called "Pretty Girls".
Well, this is the album cover: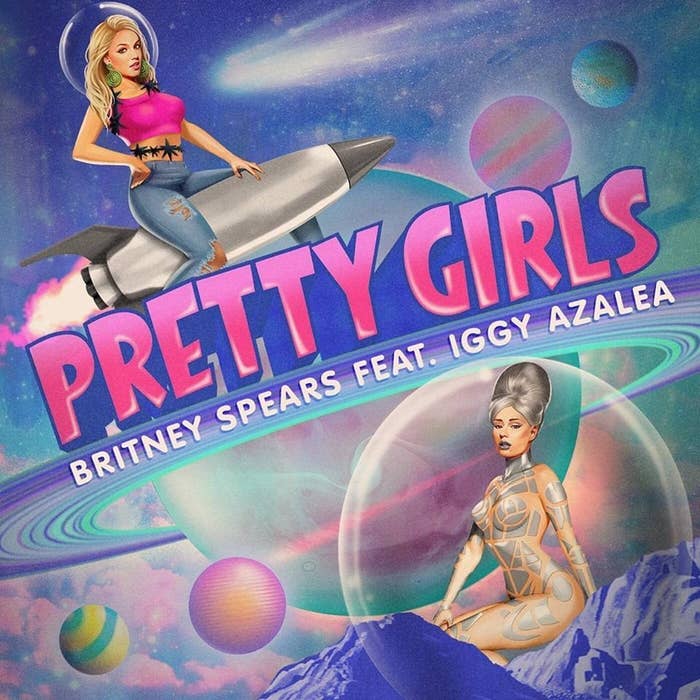 But can we please talk about the cult classic film that inspired the cover art?
It's called Earth Girls Are Easy and it's a national treasure.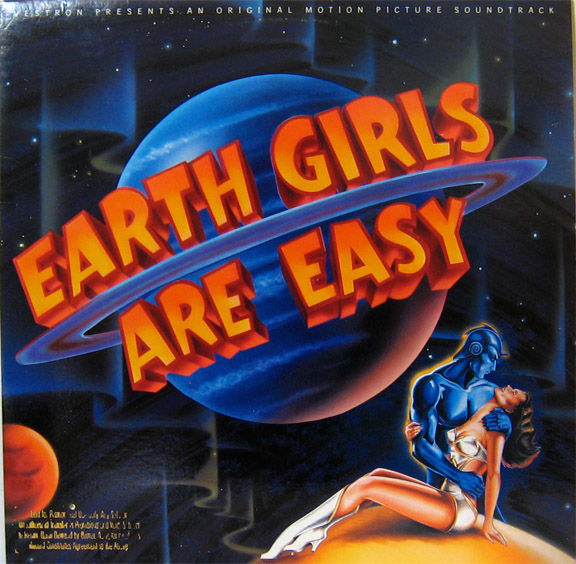 It stars Geena Davis (aka. The Queen of Everything) as Valerie.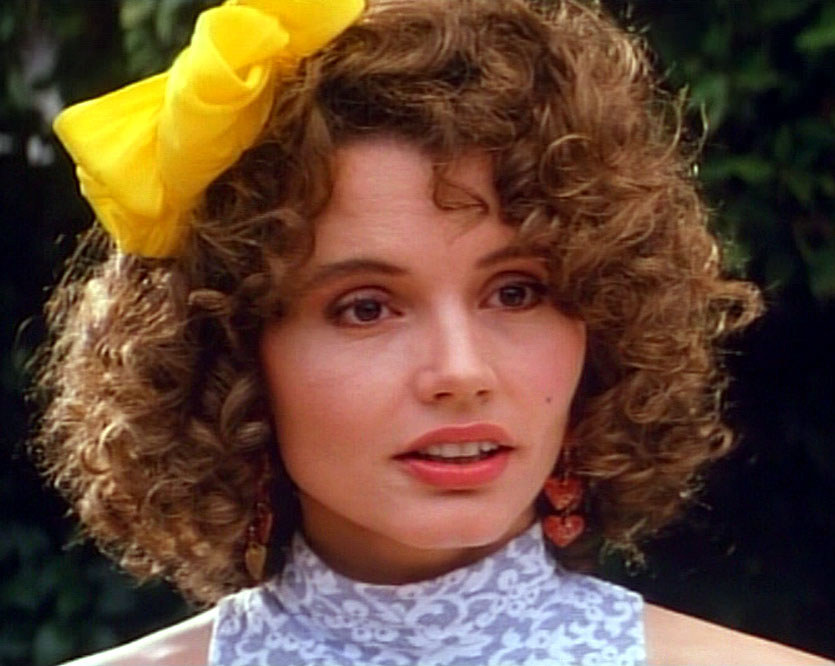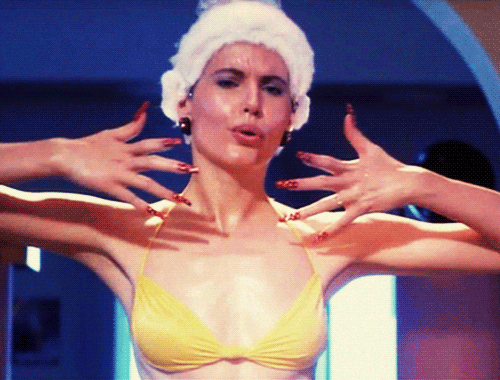 Valerie is a care-free manicurist who lives in The Valley, and she's about to be the new light of your life and your most favorite-ist protagonist ever ever ever.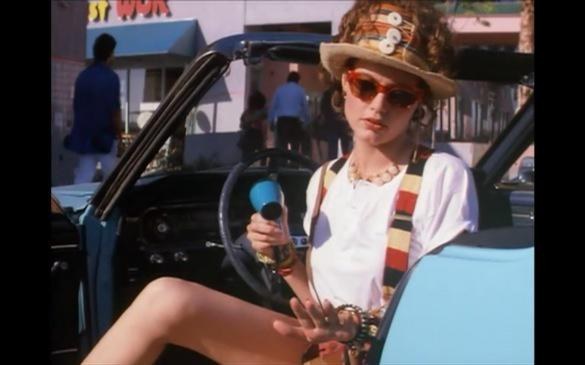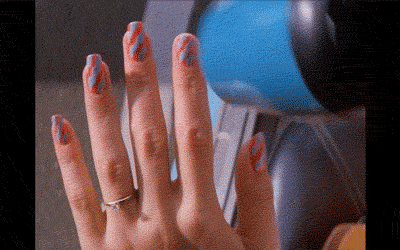 One day, this candy colored spaceship crash lands in her swimming pool.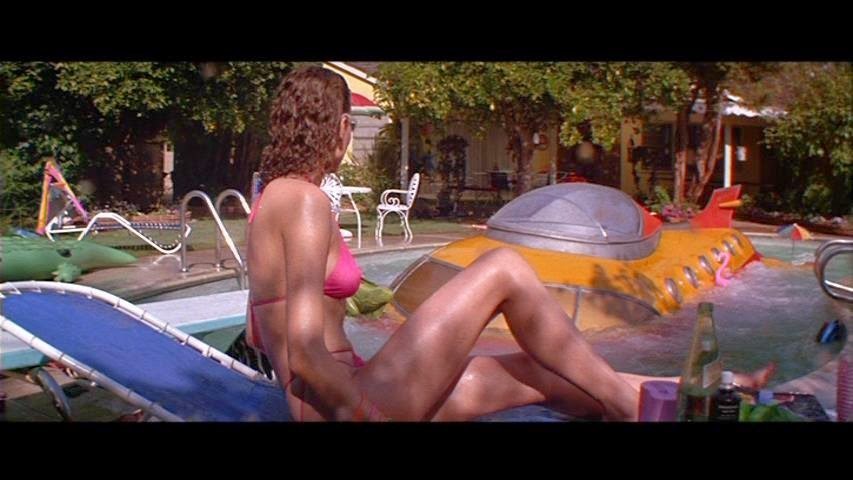 And that spaceship contains the three most colorful aliens in movie history.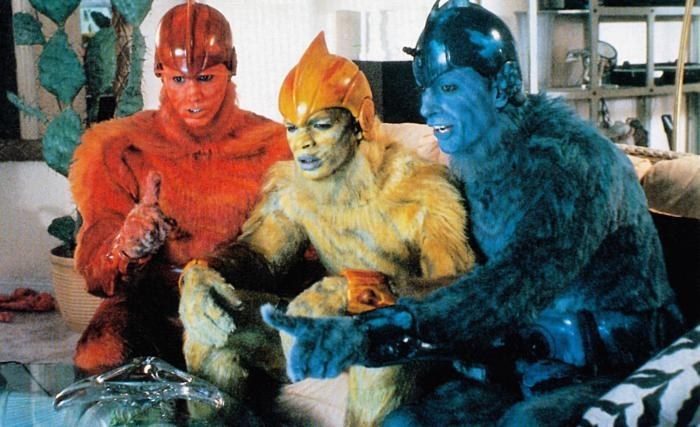 Valerie takes them to her salon where they meet her friend, Candy (Julie Brown).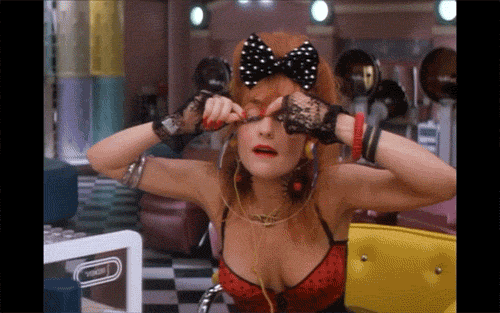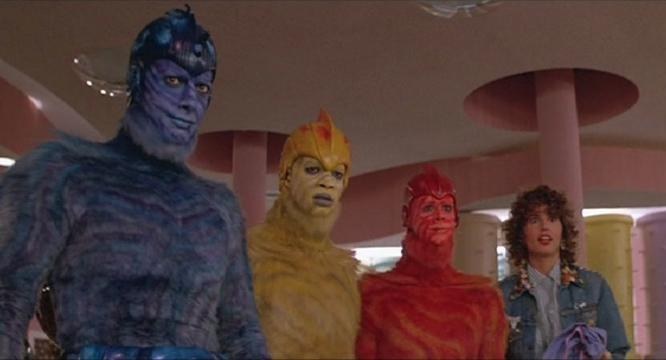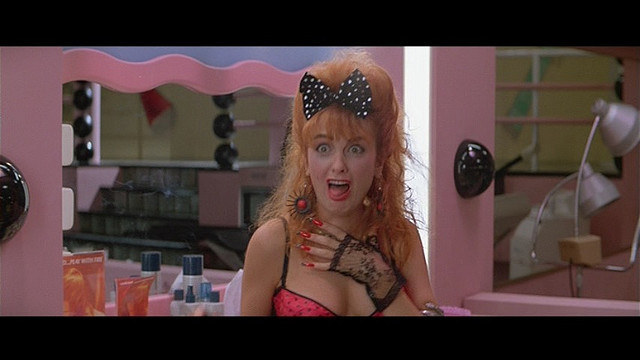 And she tries to talk Candy into giving her bitchin' new alien buddies makeovers.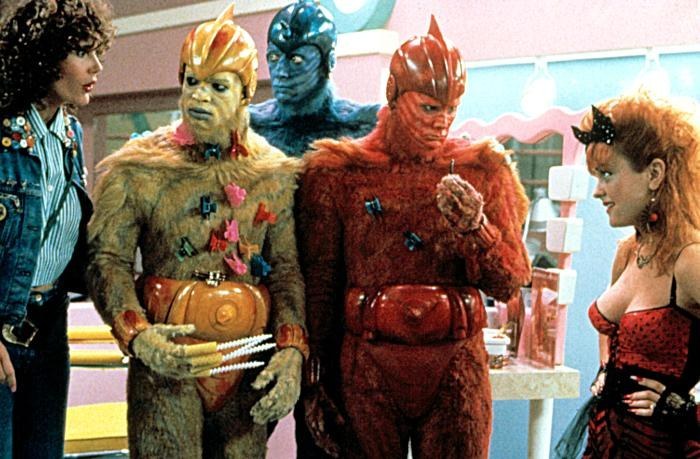 Thankfully, those makeovers happen, and the results are glorious and totally 80's: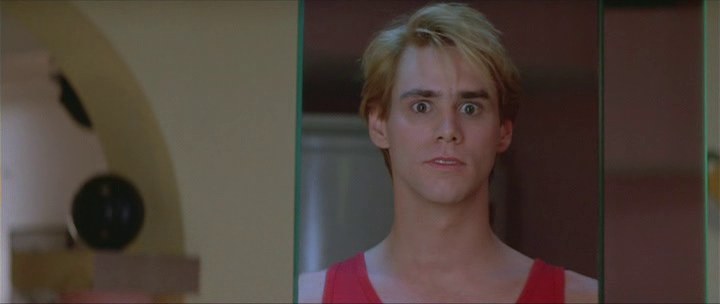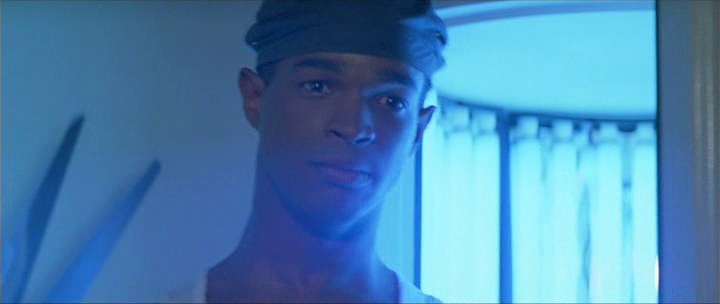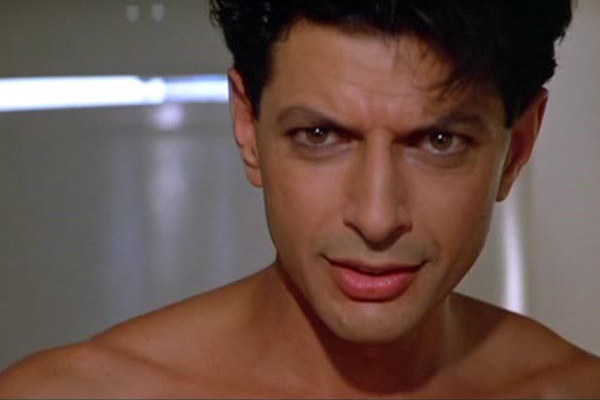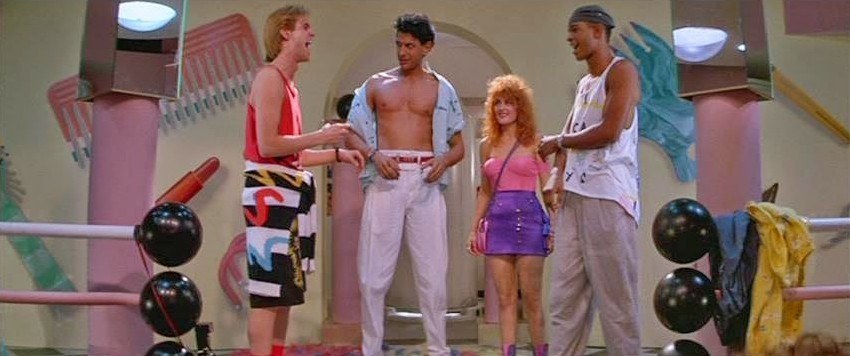 SO. Now, that they're all hunky and fur-free, the aliens join the girls for a night on the town.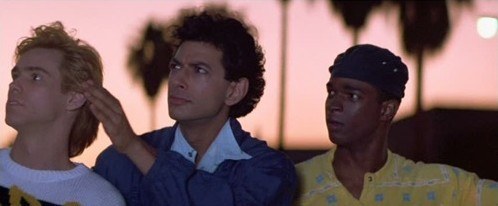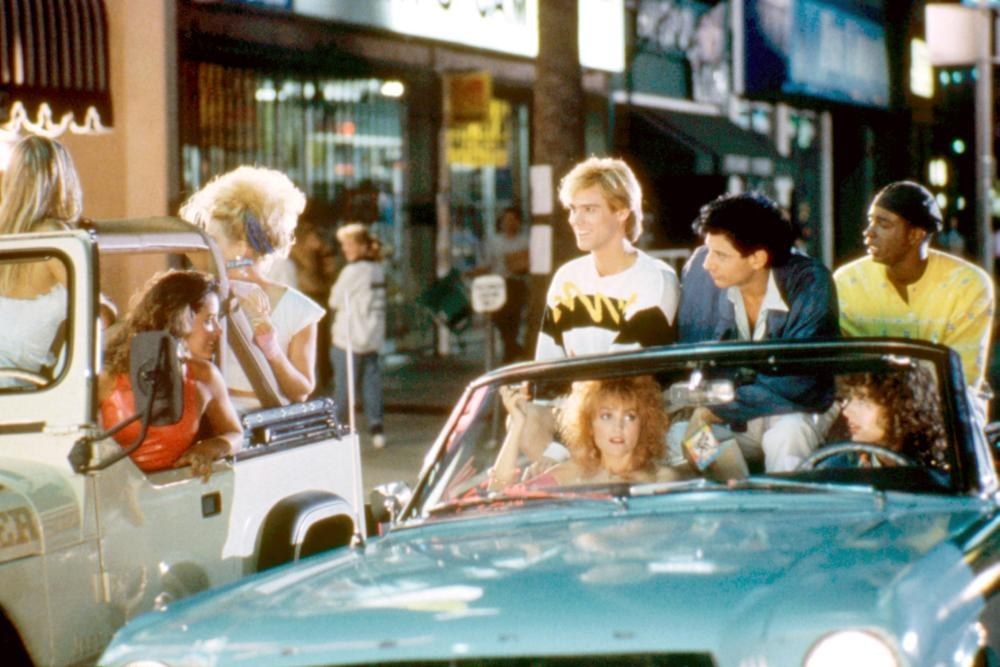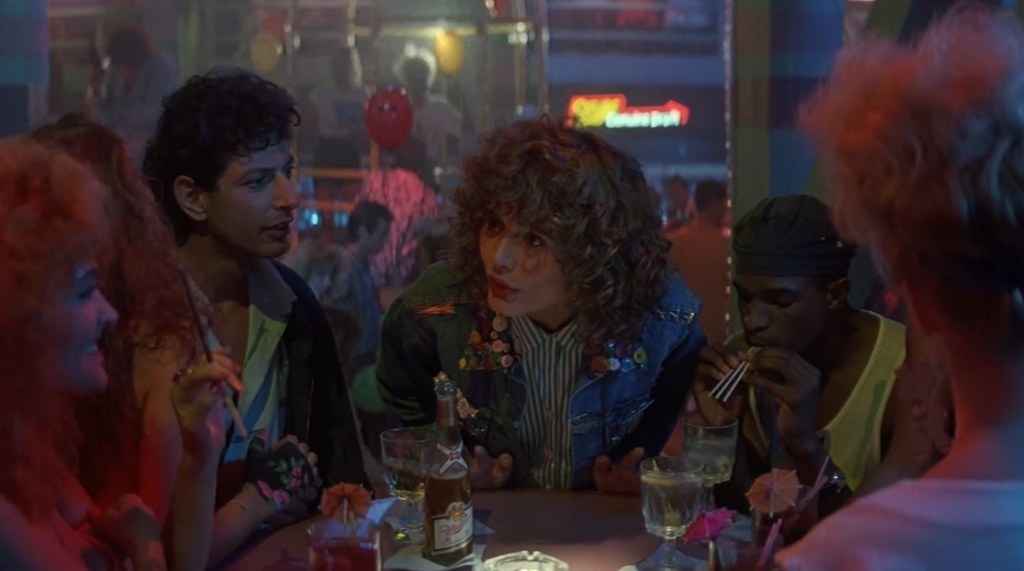 **Plus, the whole movie is even cuter because Geena and Jeff were married IRL.**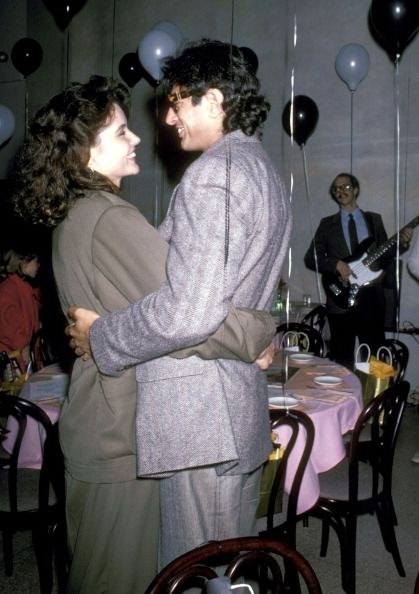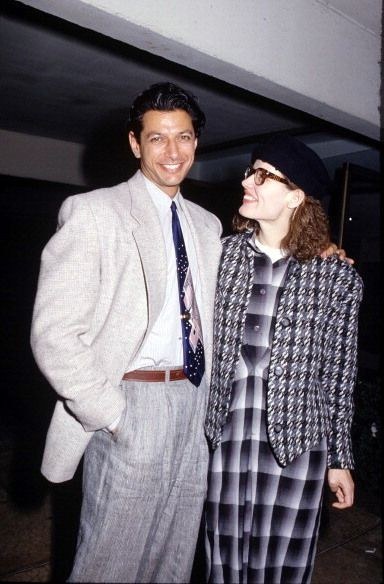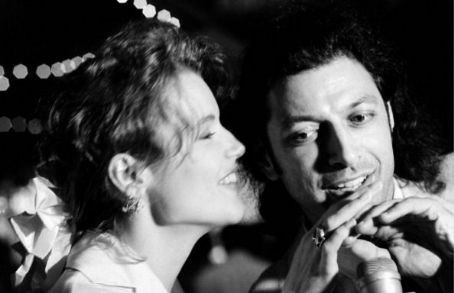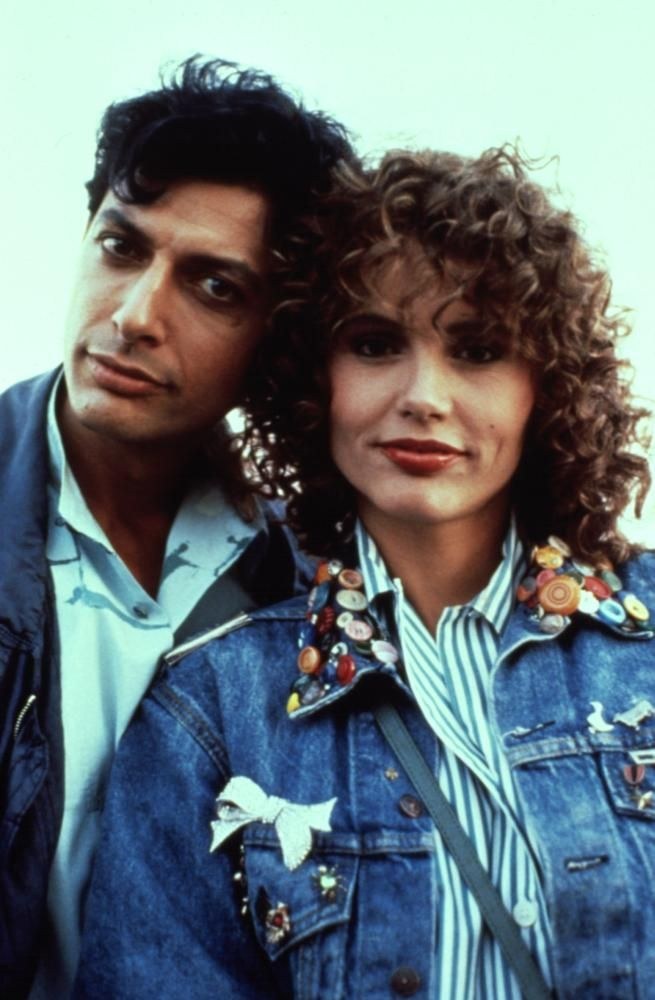 BUT ANYWAY! So many things happen in this movie that you would be doing yourself a great disservice if you don't see it, like, right now.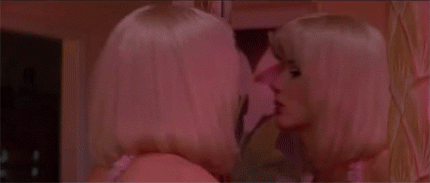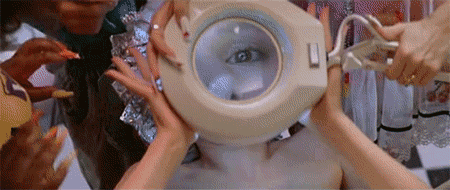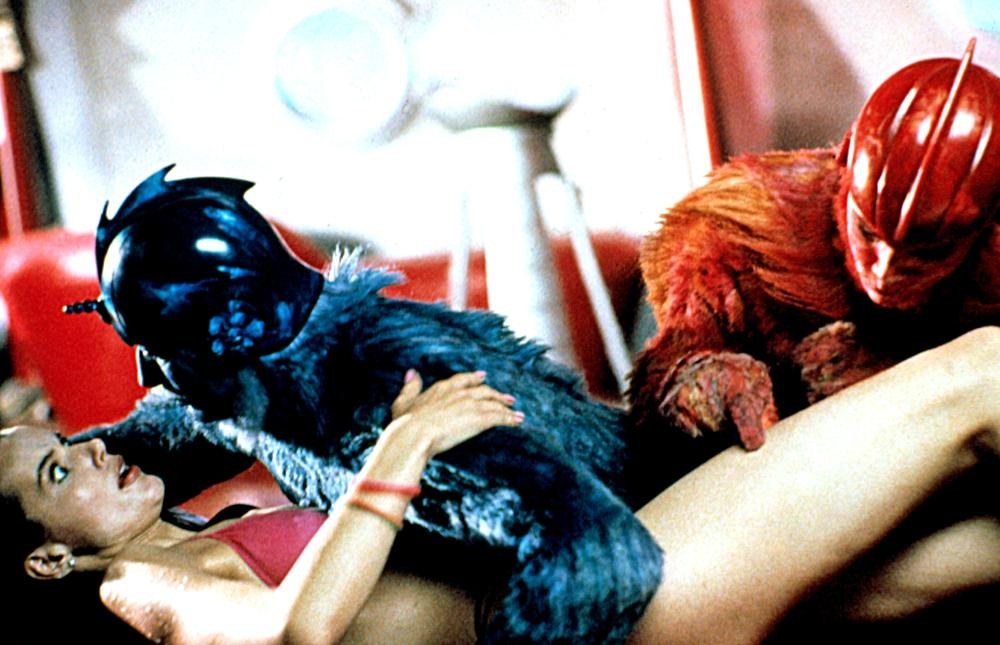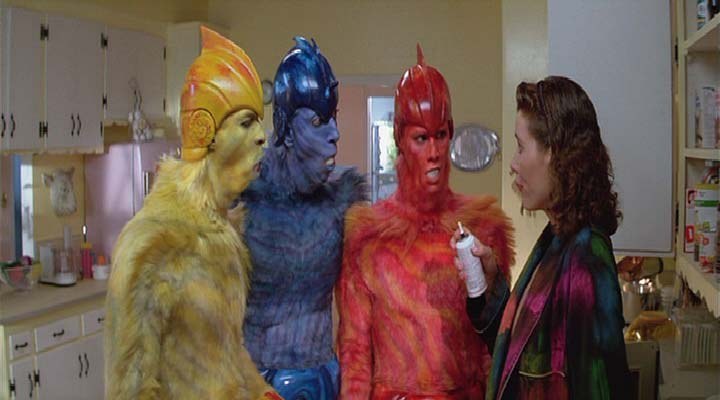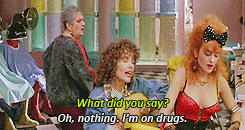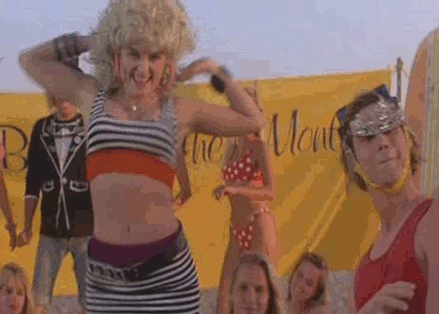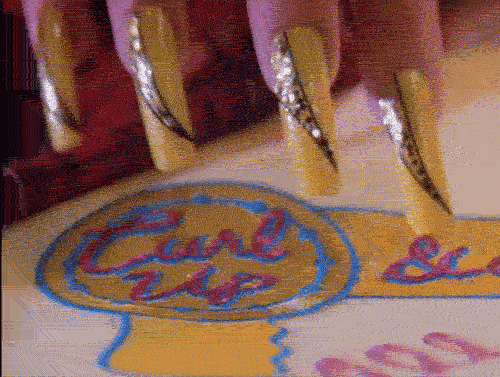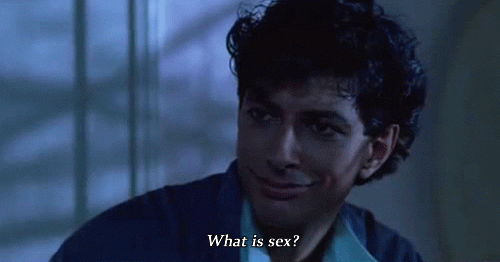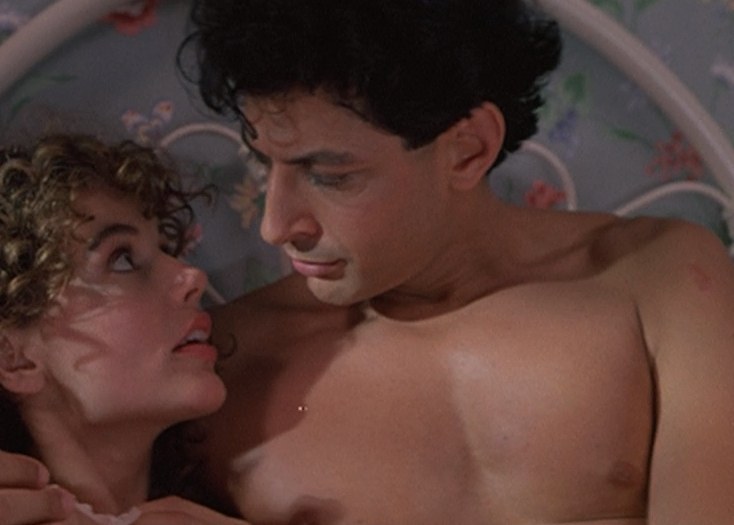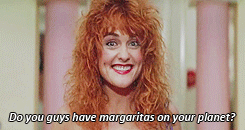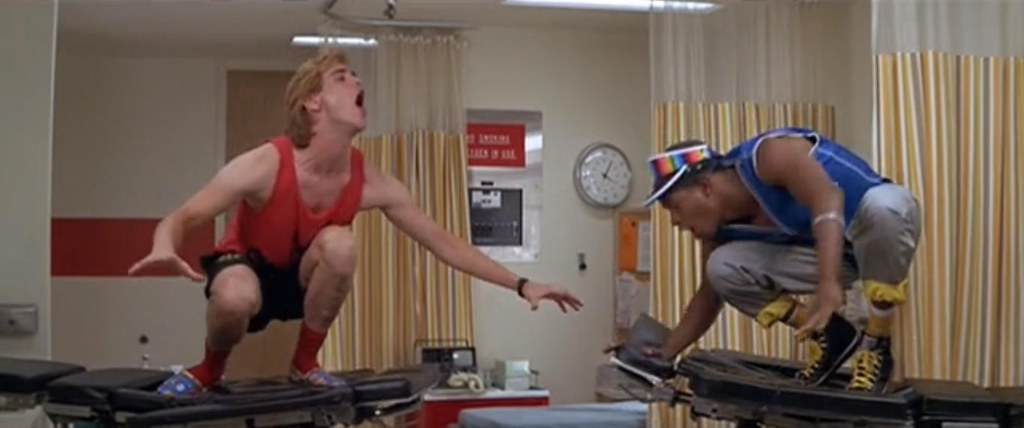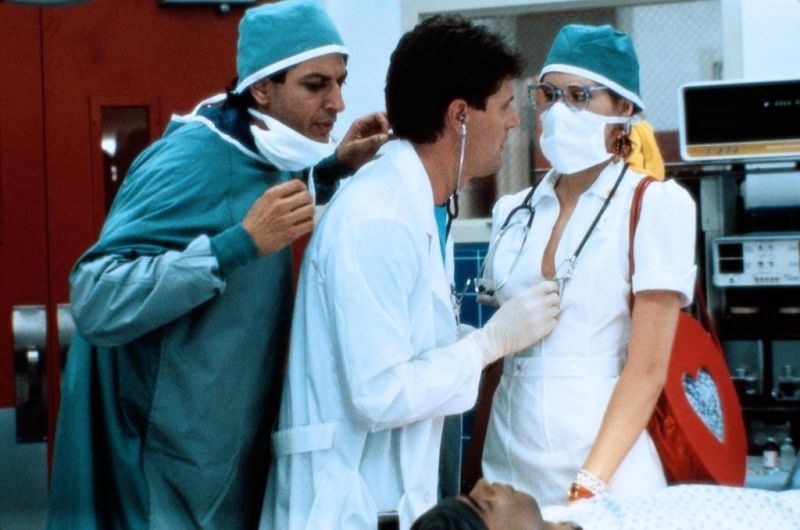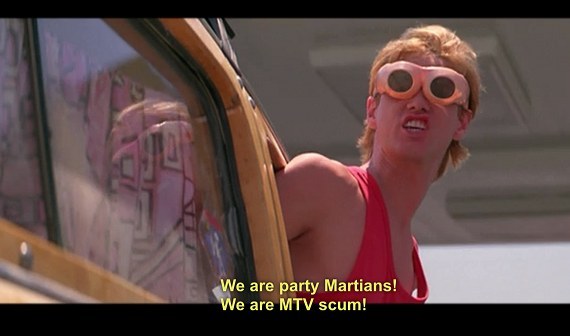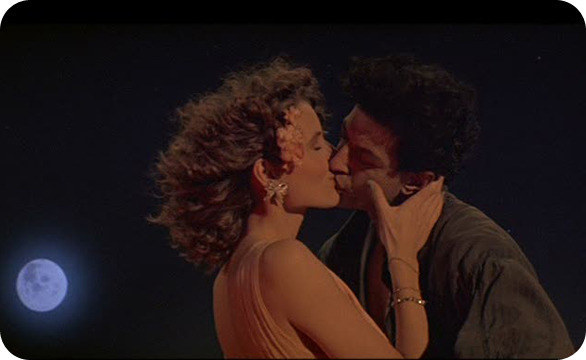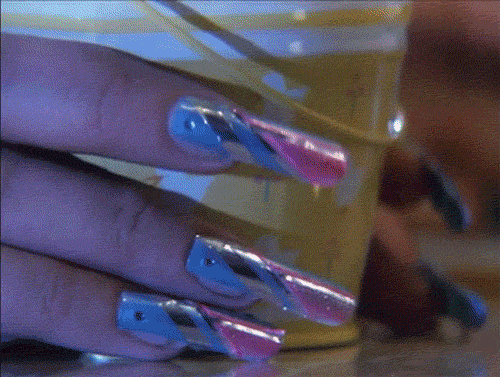 So, if you love yourself and all things that are fun and happy, you will GO AND WATCH THIS BUBBLY, MAGNIFICENT GEM OF A FILM.
It's out of this world!