Back in June 2016, a tweet seeming to be from Brendan Fraser appeared under the user @TheMummyMan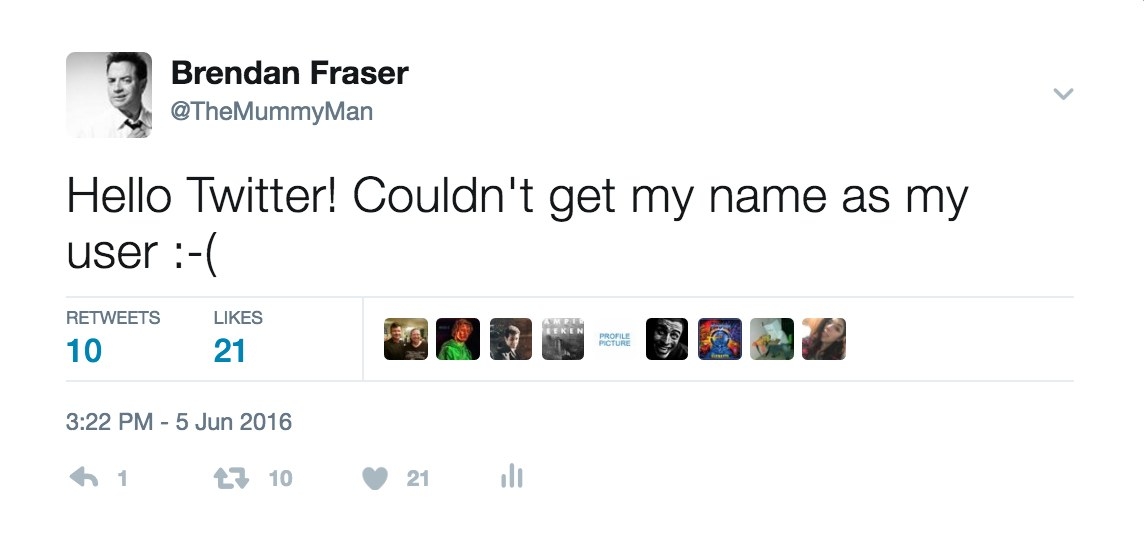 They started as normal and believable tweets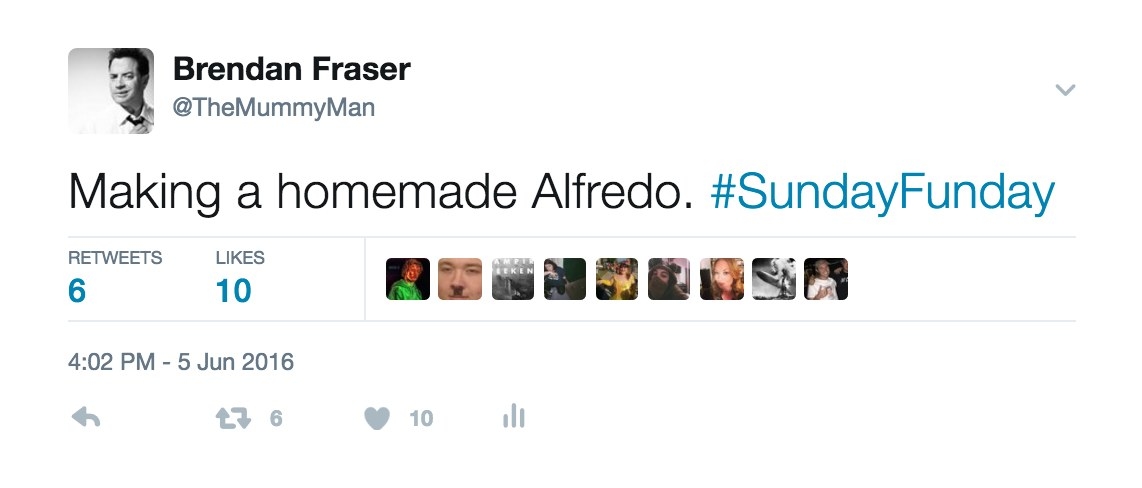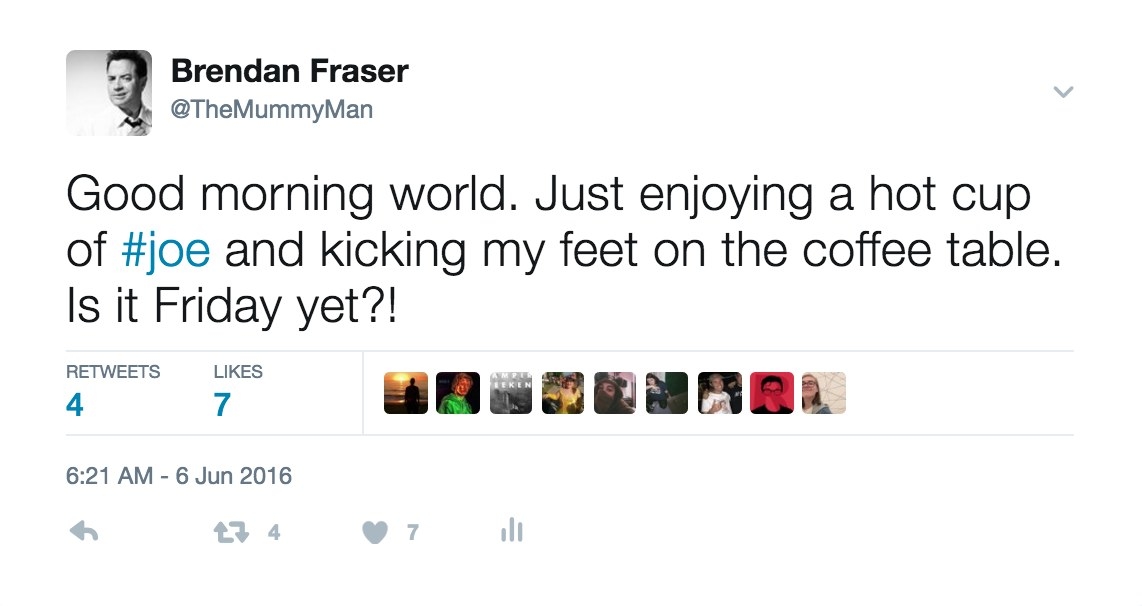 His tweets then began reflecting the life of a sad middle aged man that were questionable enough to help him slowly gain a following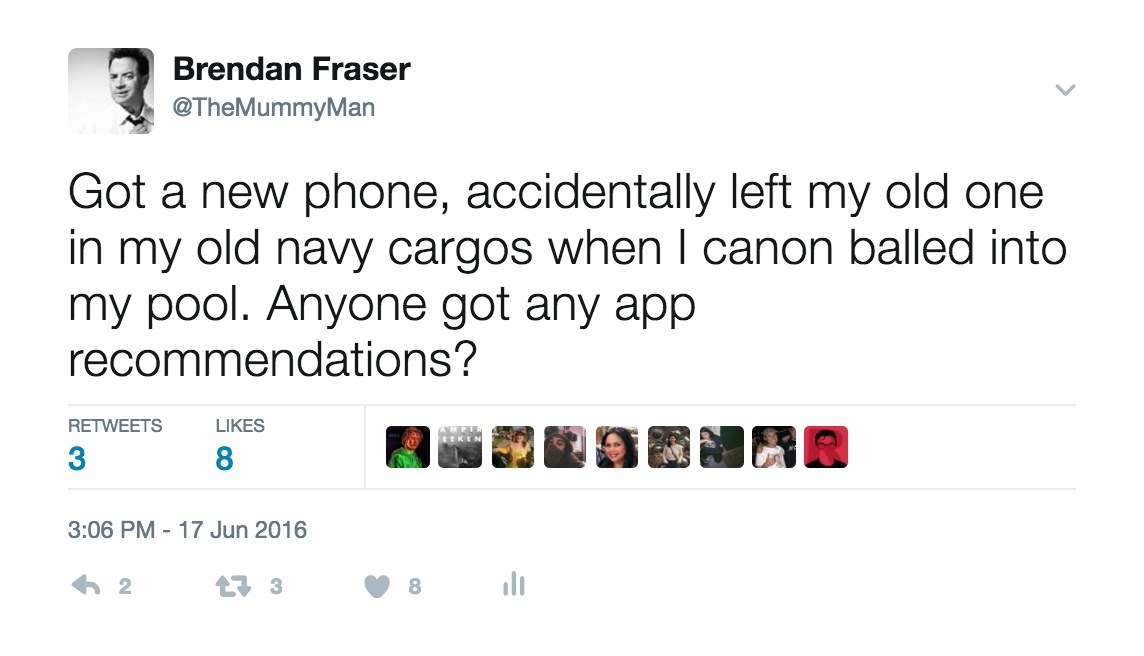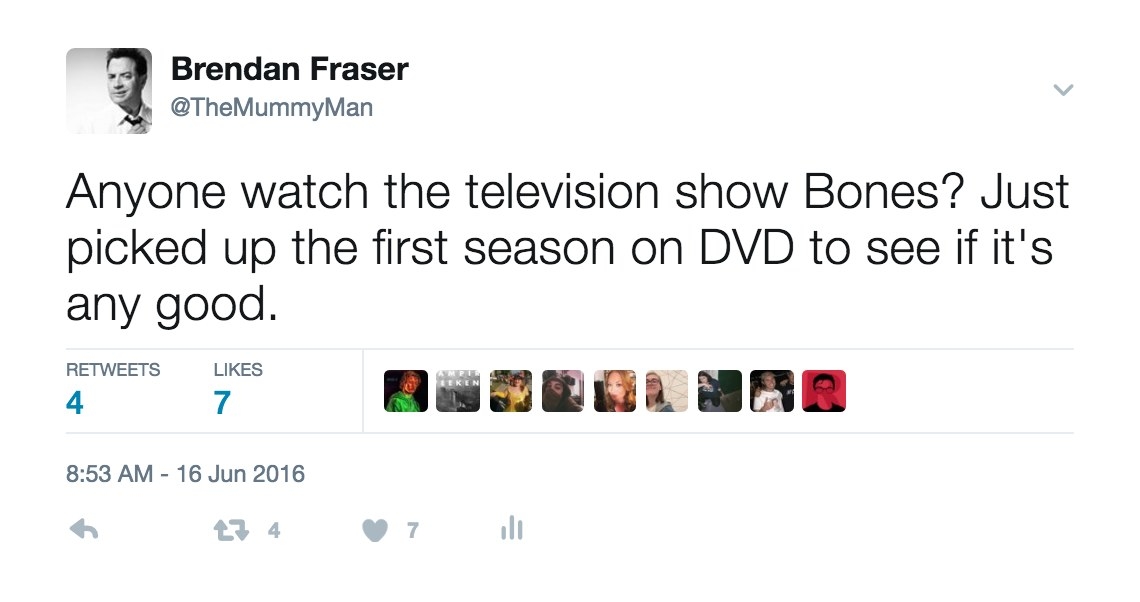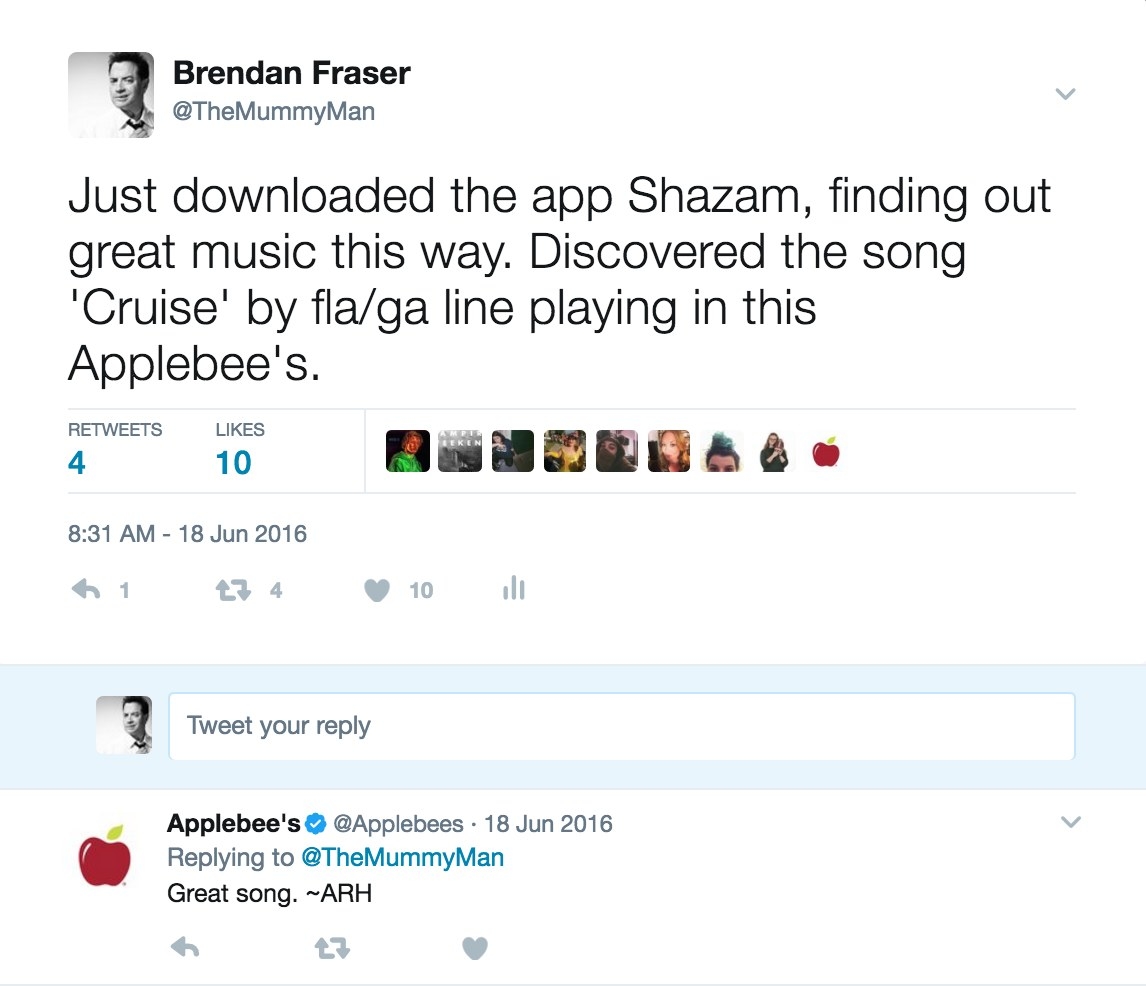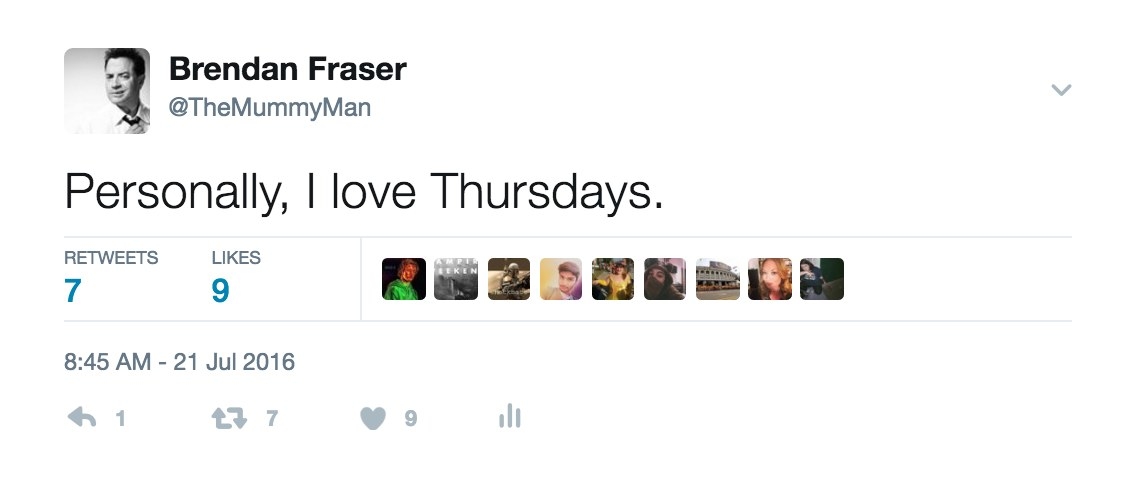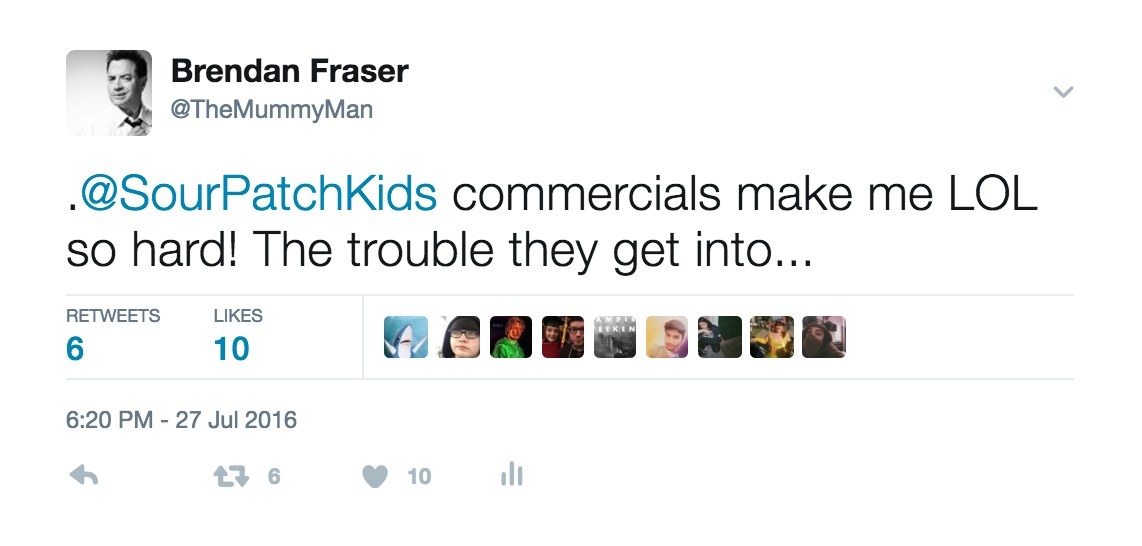 As the account gained confidence, the tweets began getting progressively more...Brendan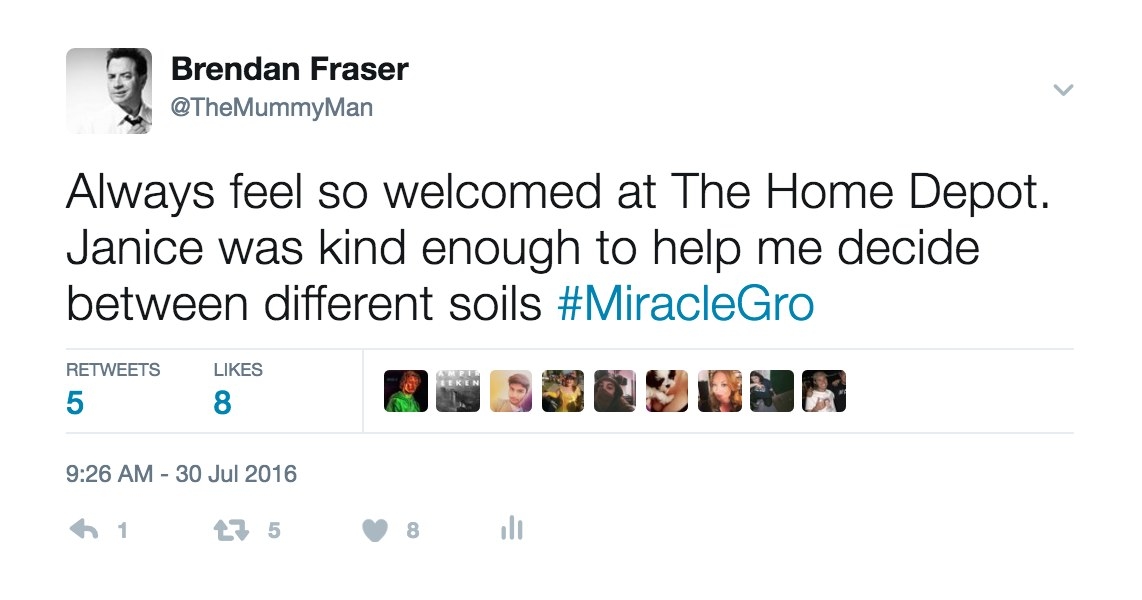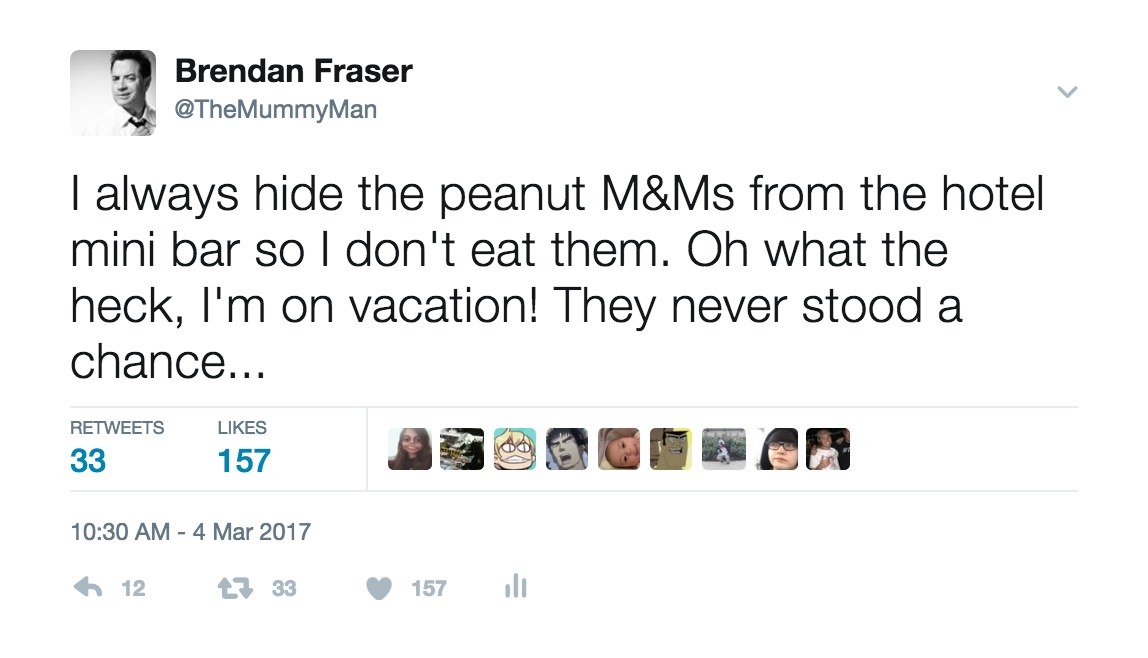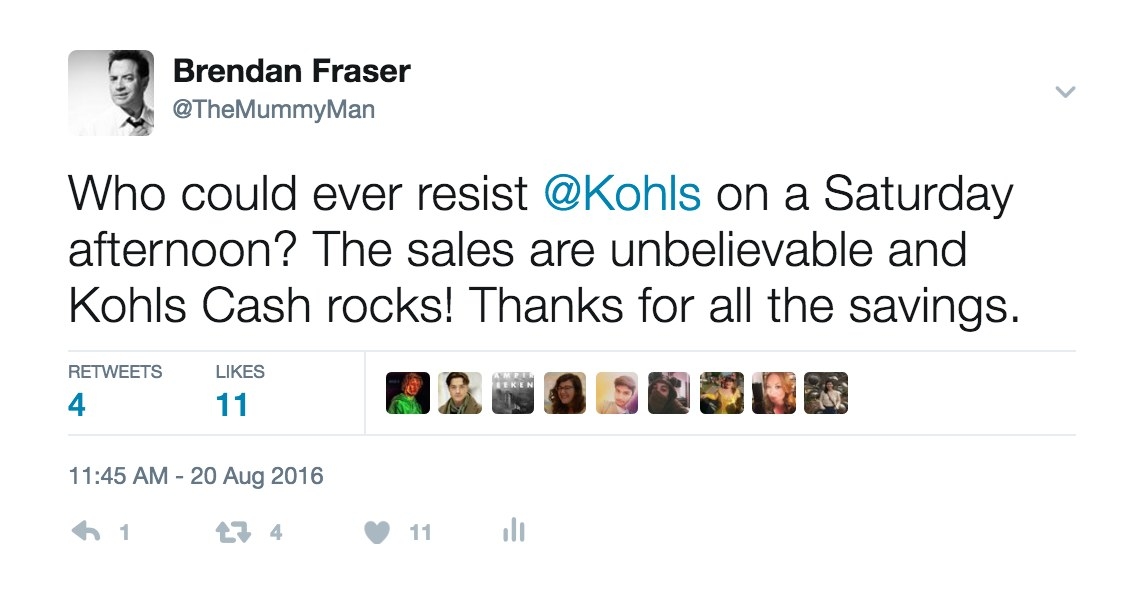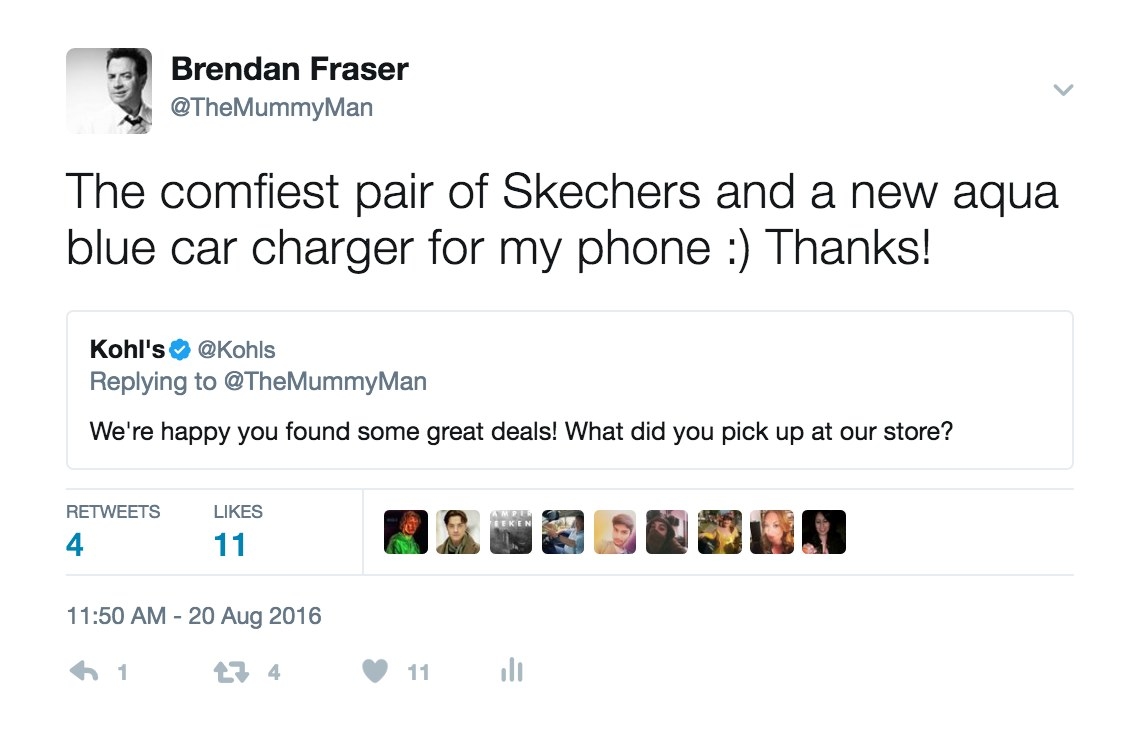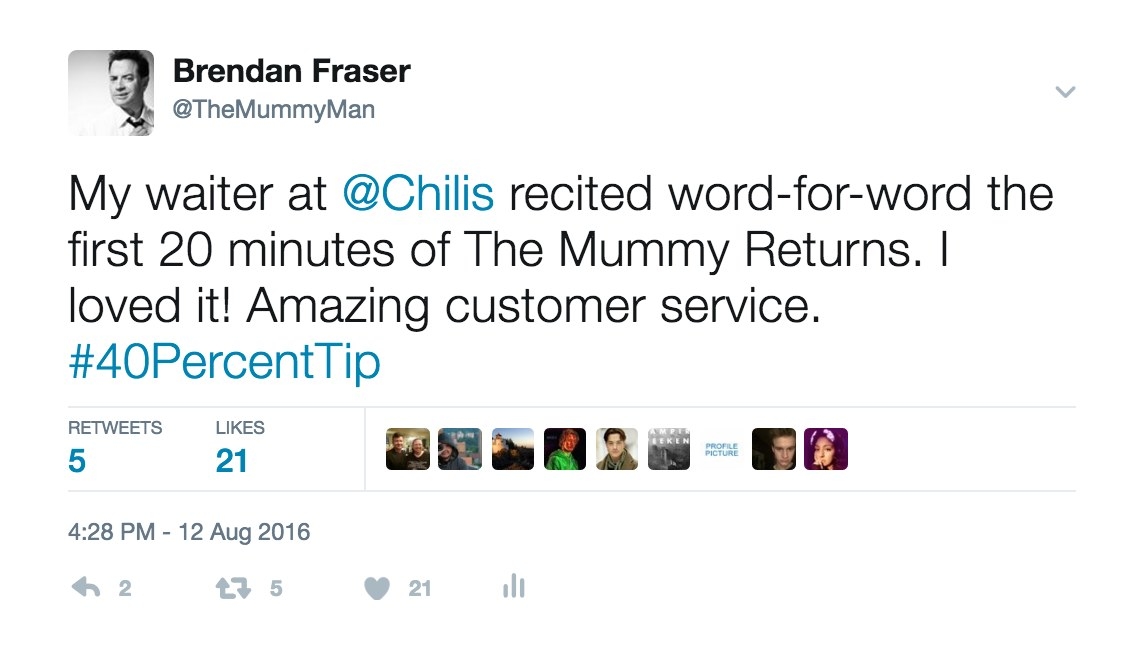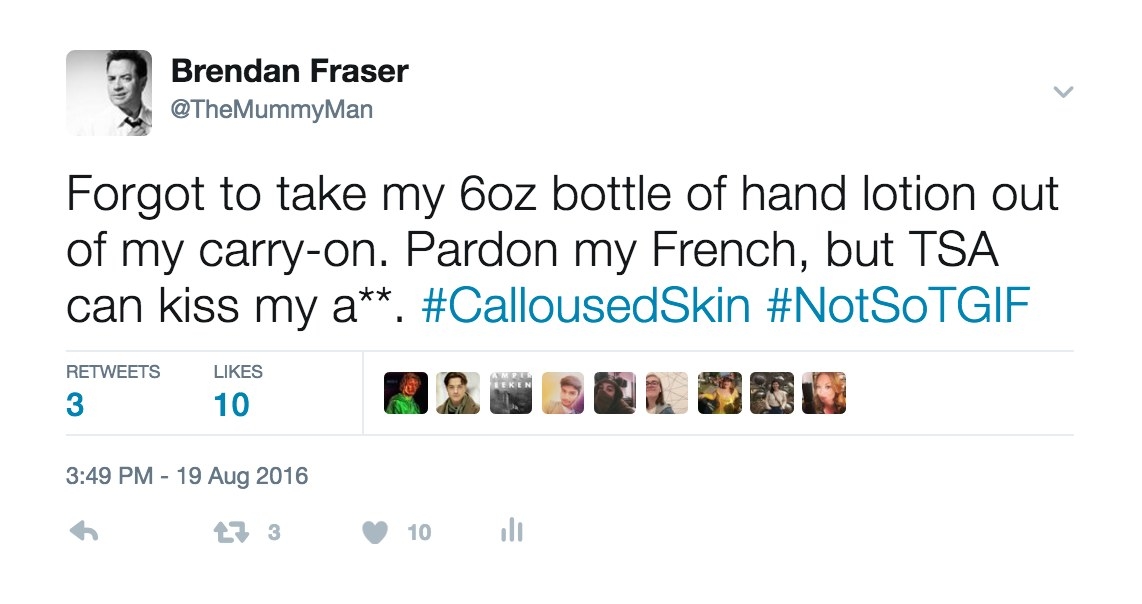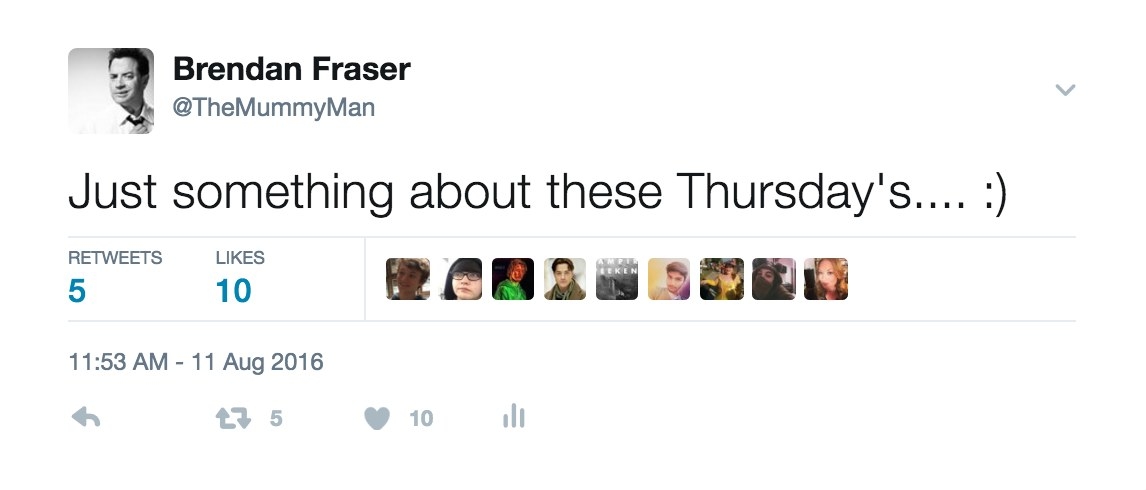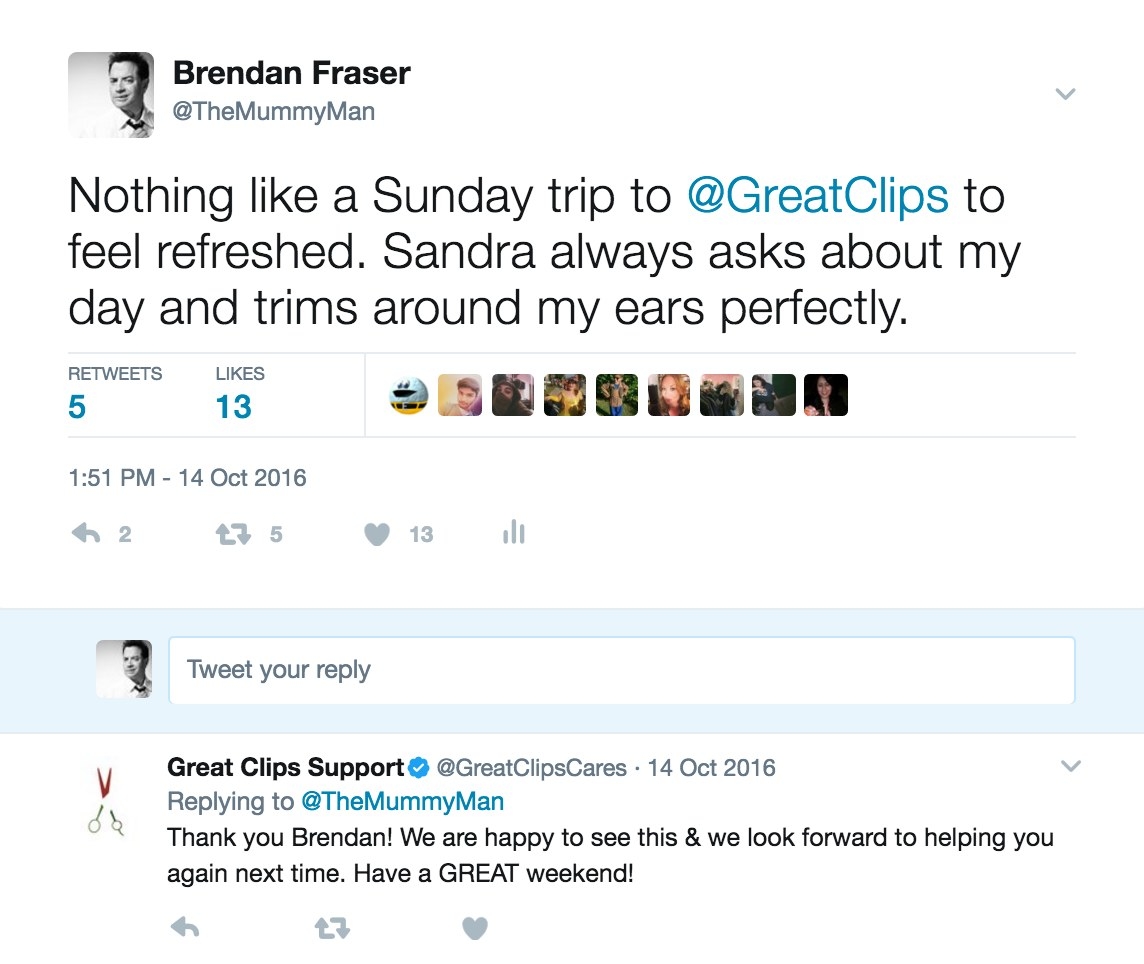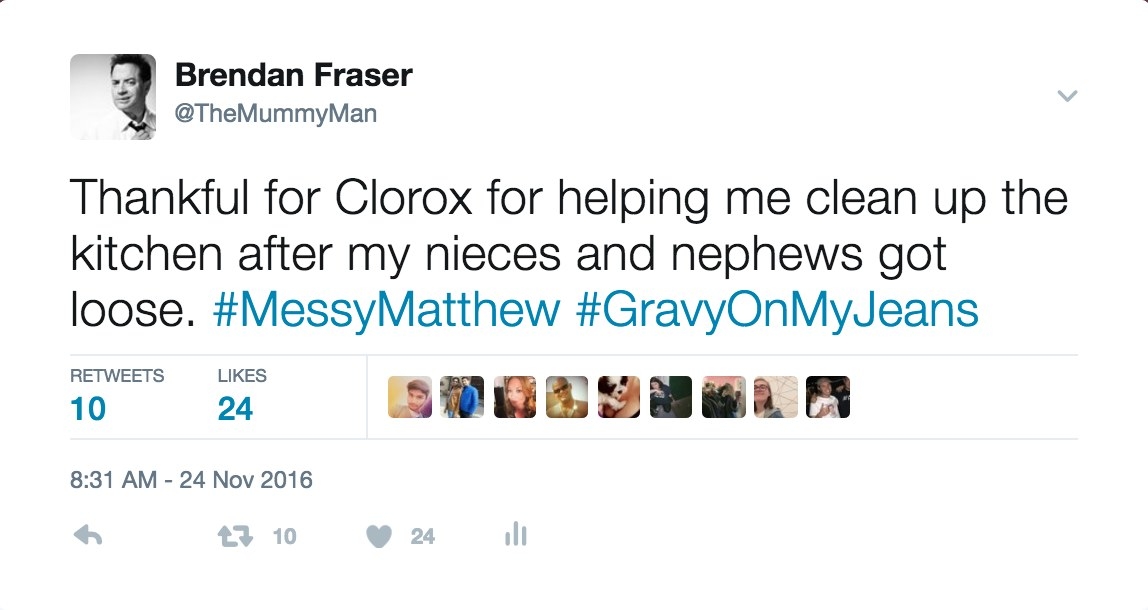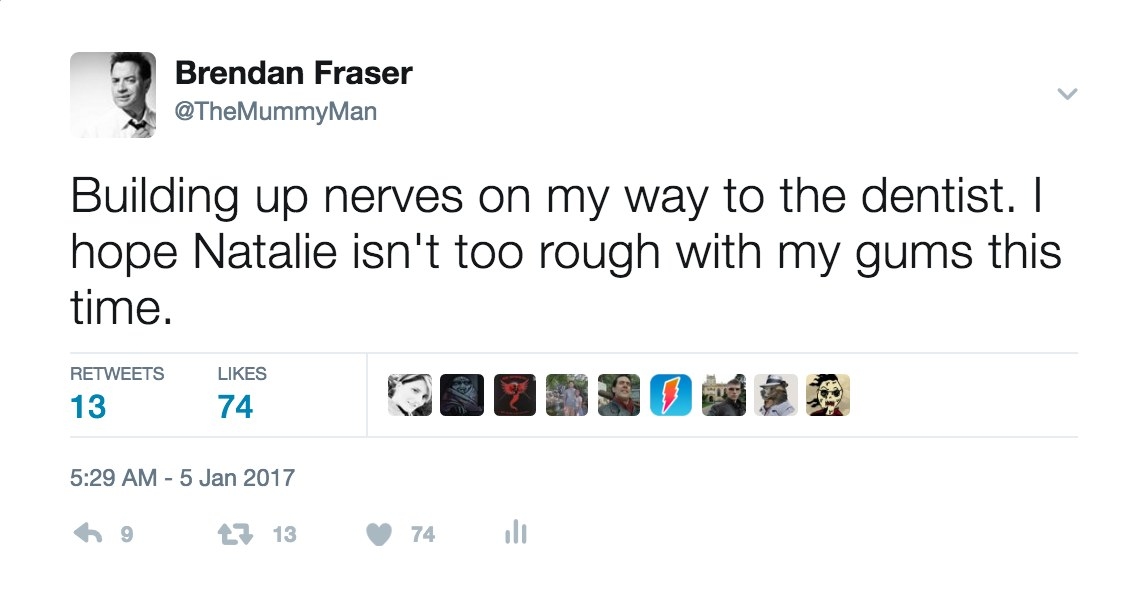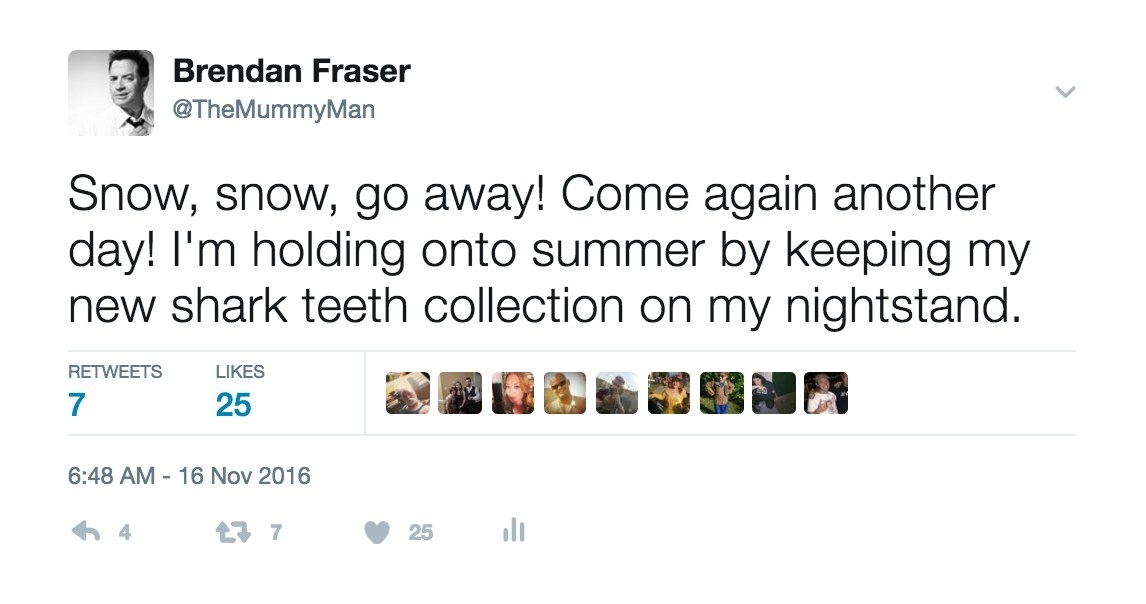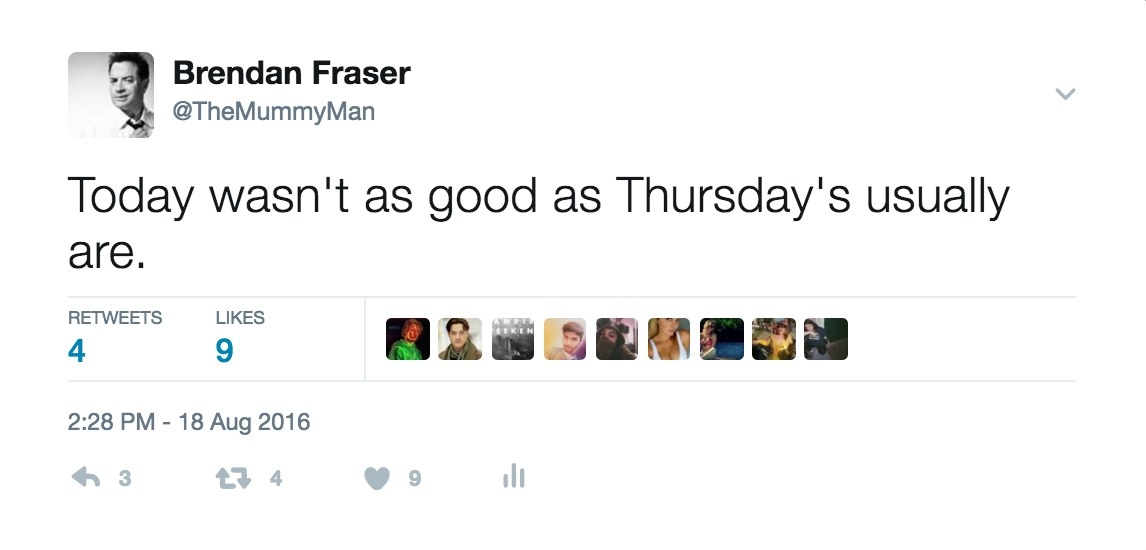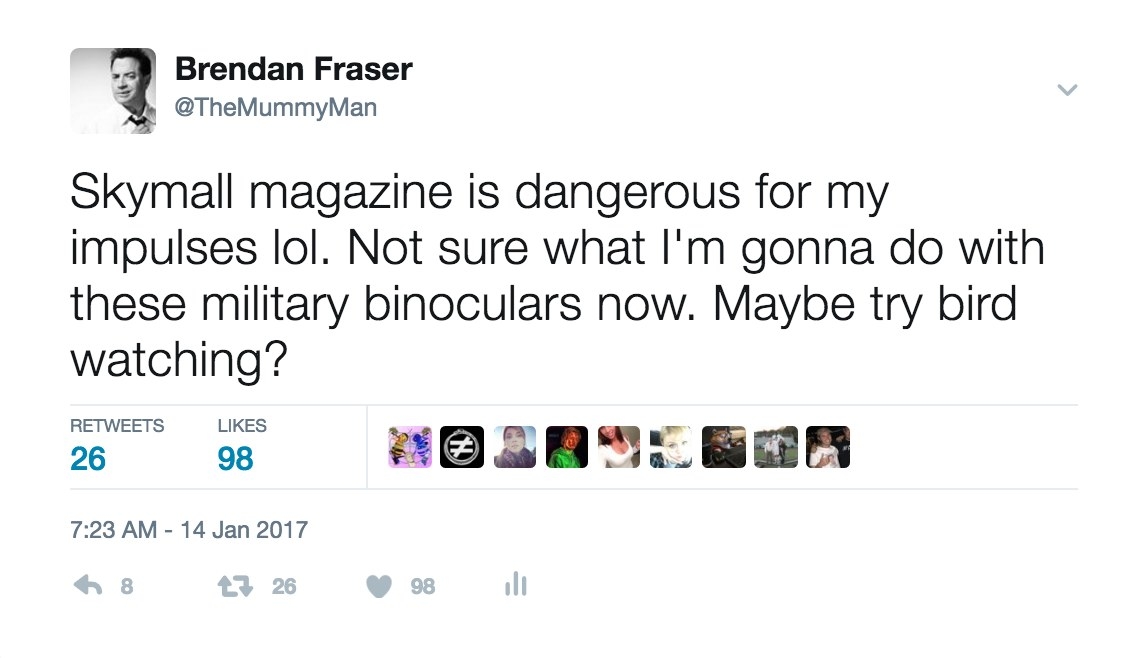 Some tweets were so concerning that his fans started to question his well being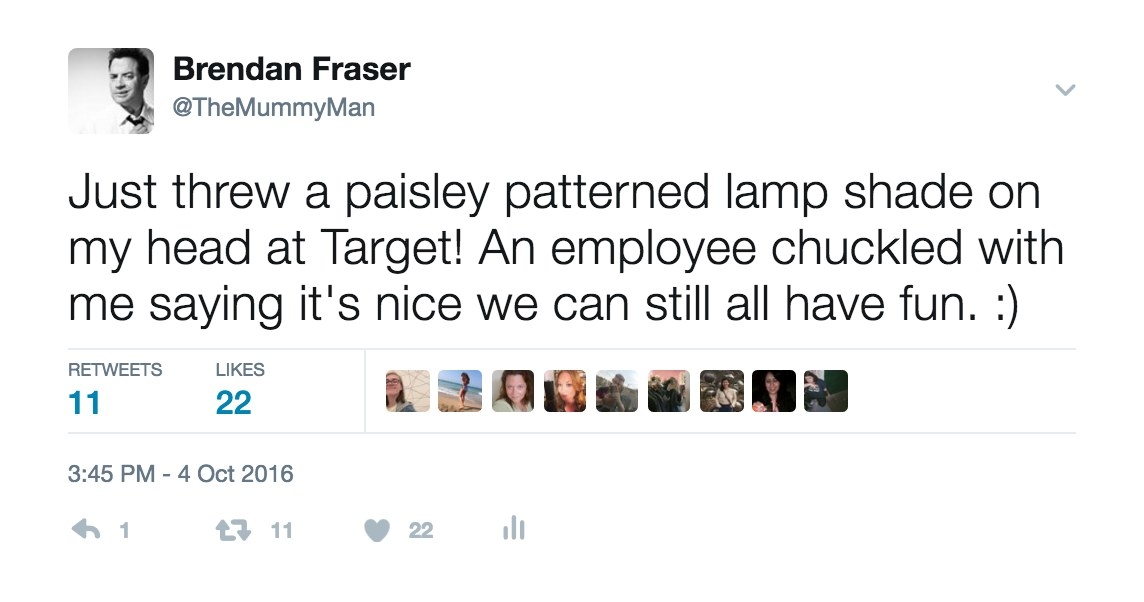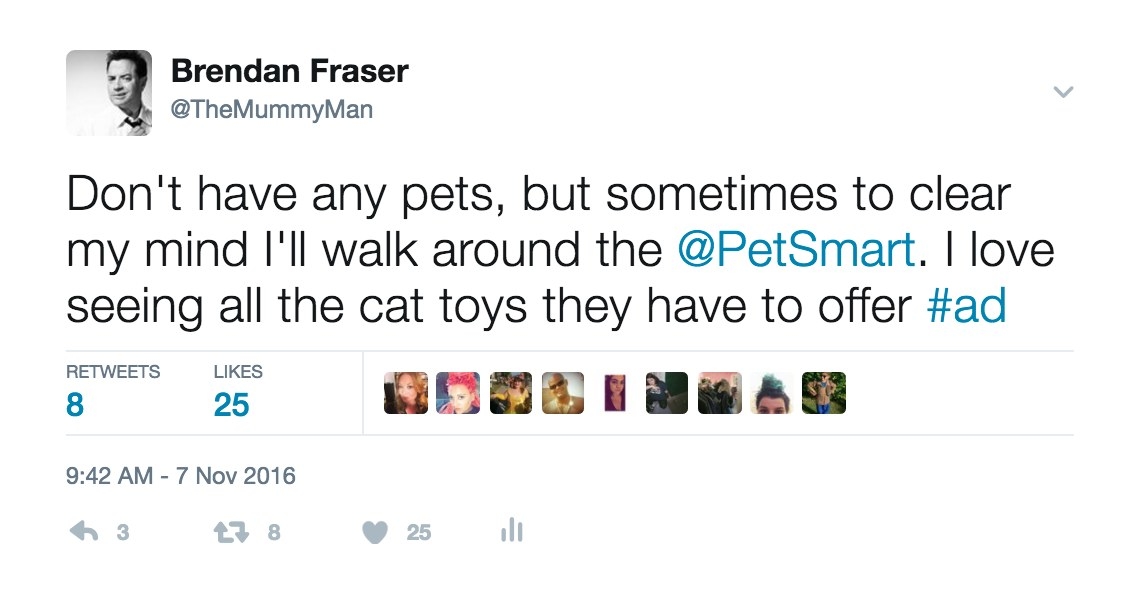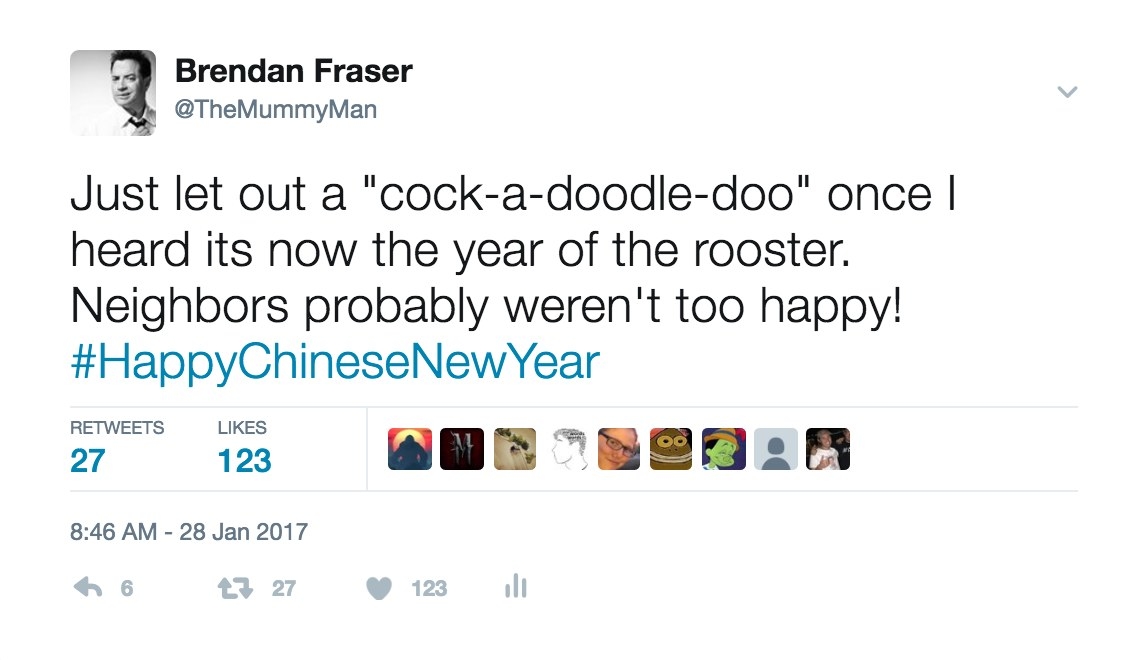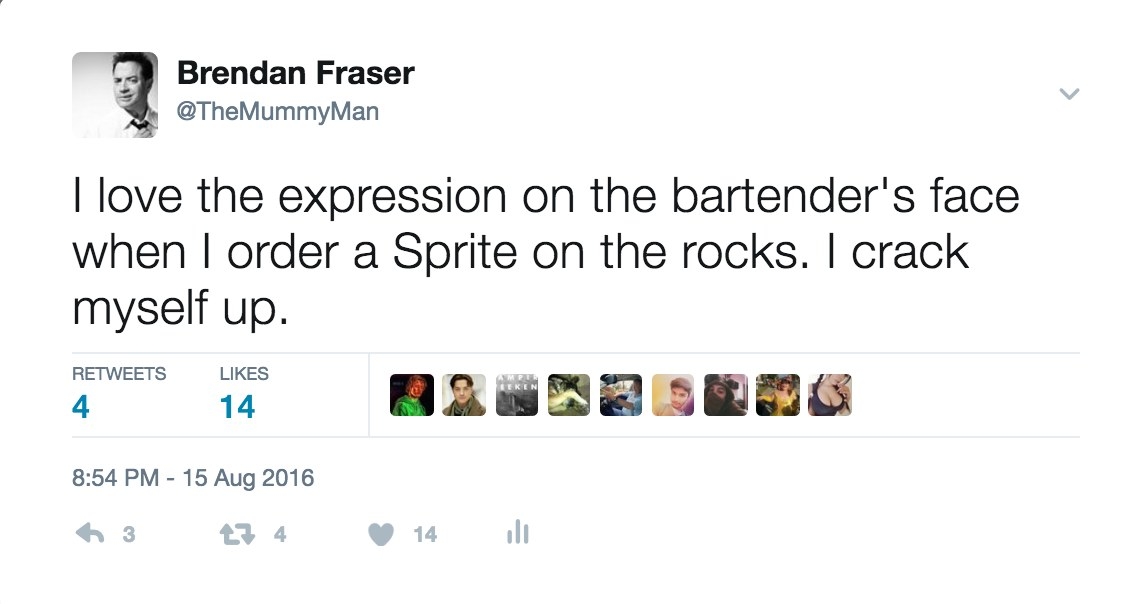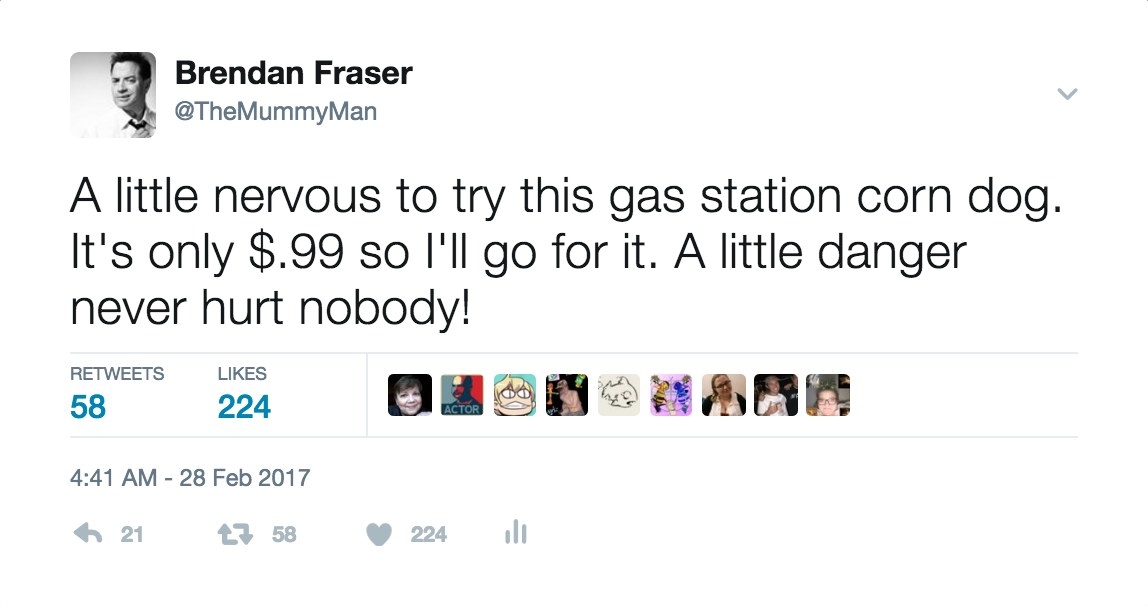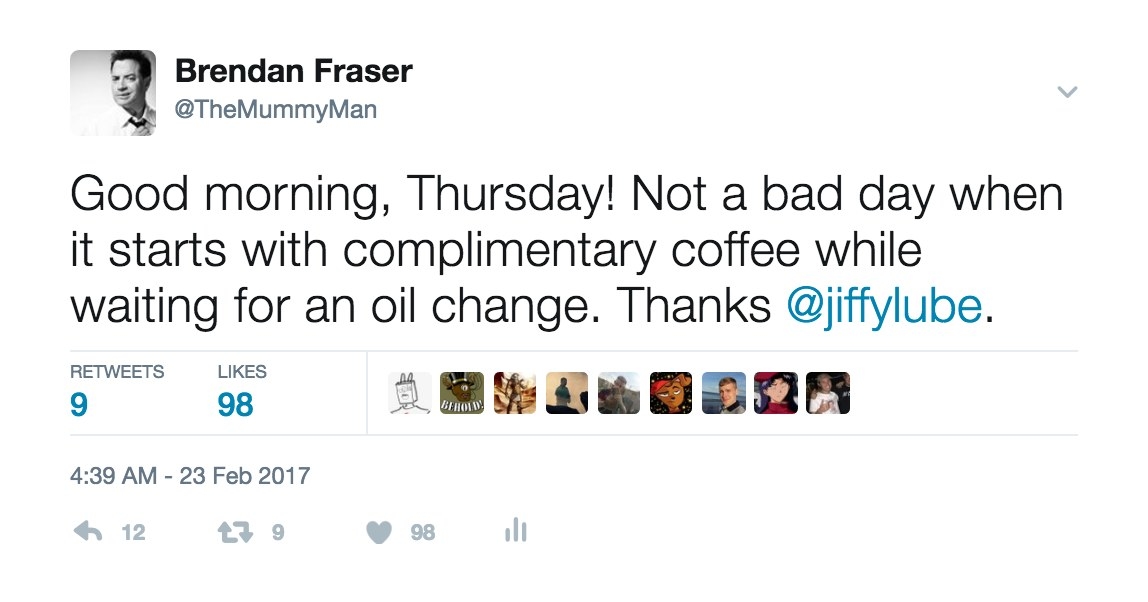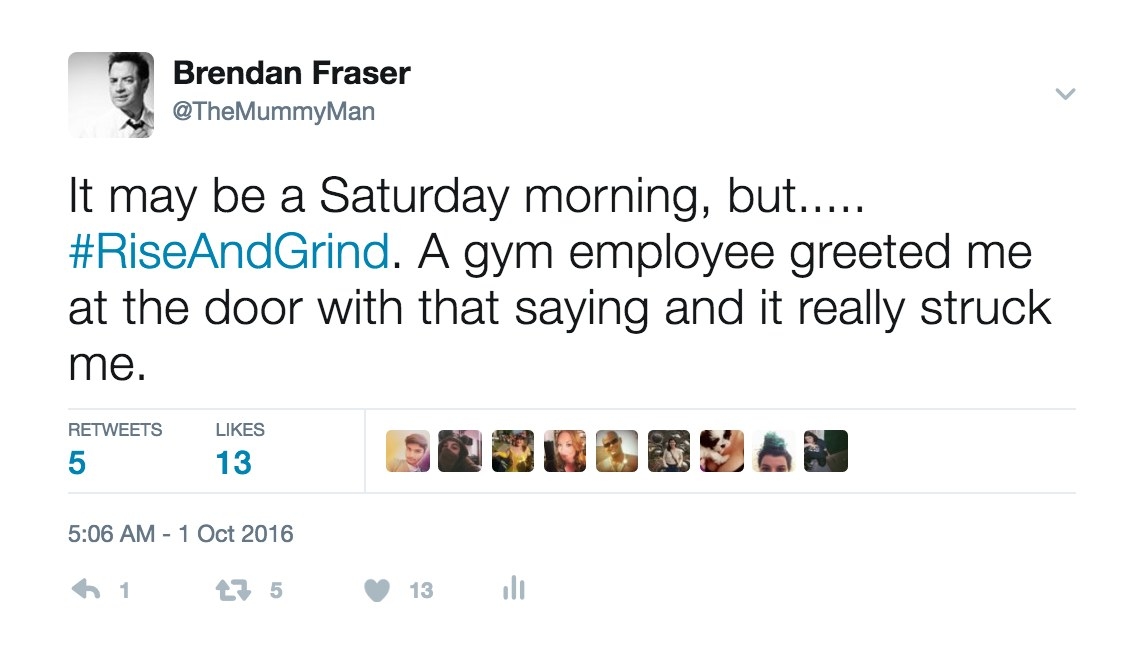 The account got to 3,000 (very active) followers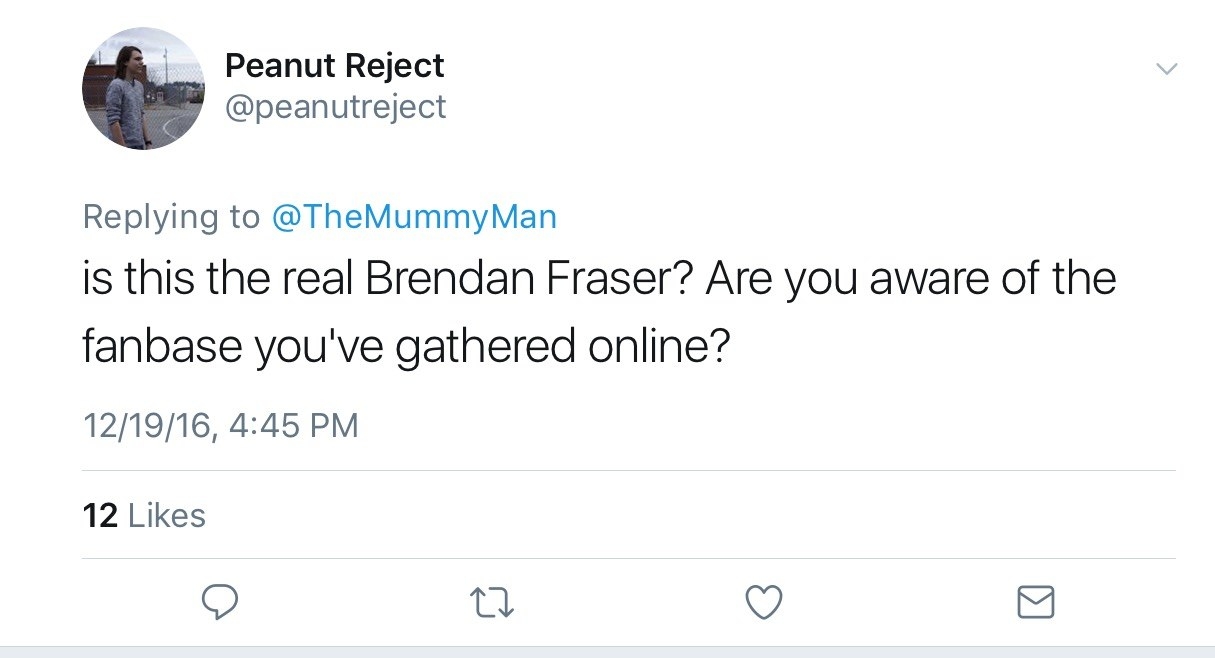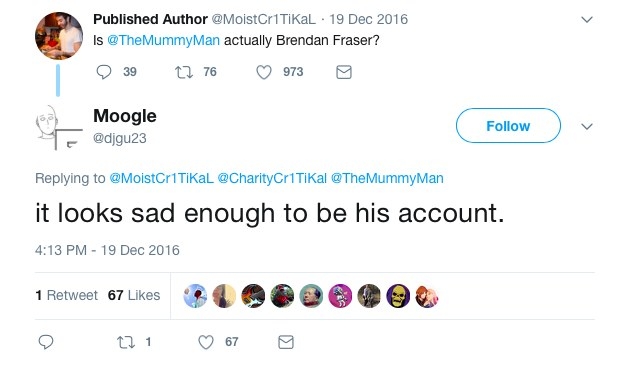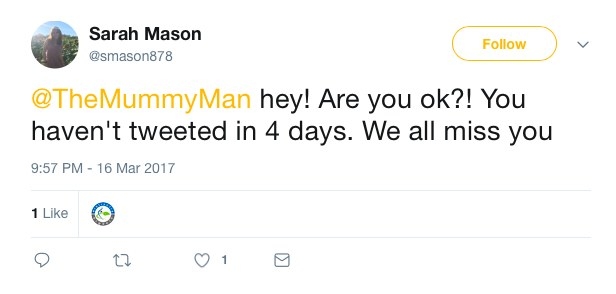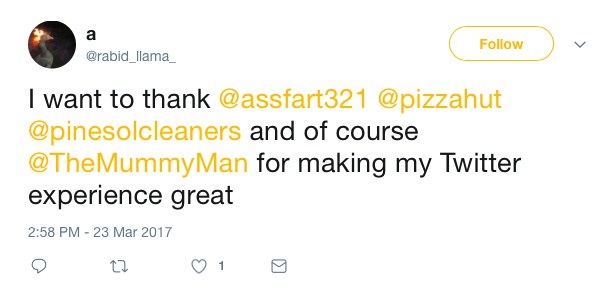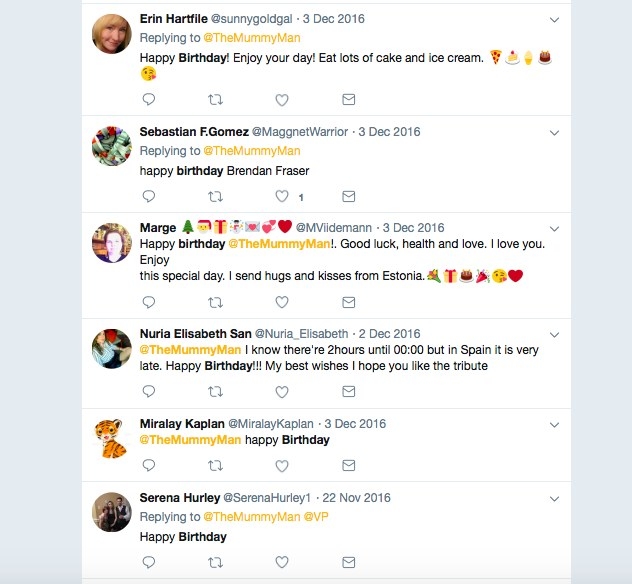 And then on a fateful day in March....the account got SUSPENDED because SOMEBODY HATES FUN!!!!!
The mystery behind the account is it's just run by us two 20 something year olds with a love of Brendan Fraser and a longing for him to return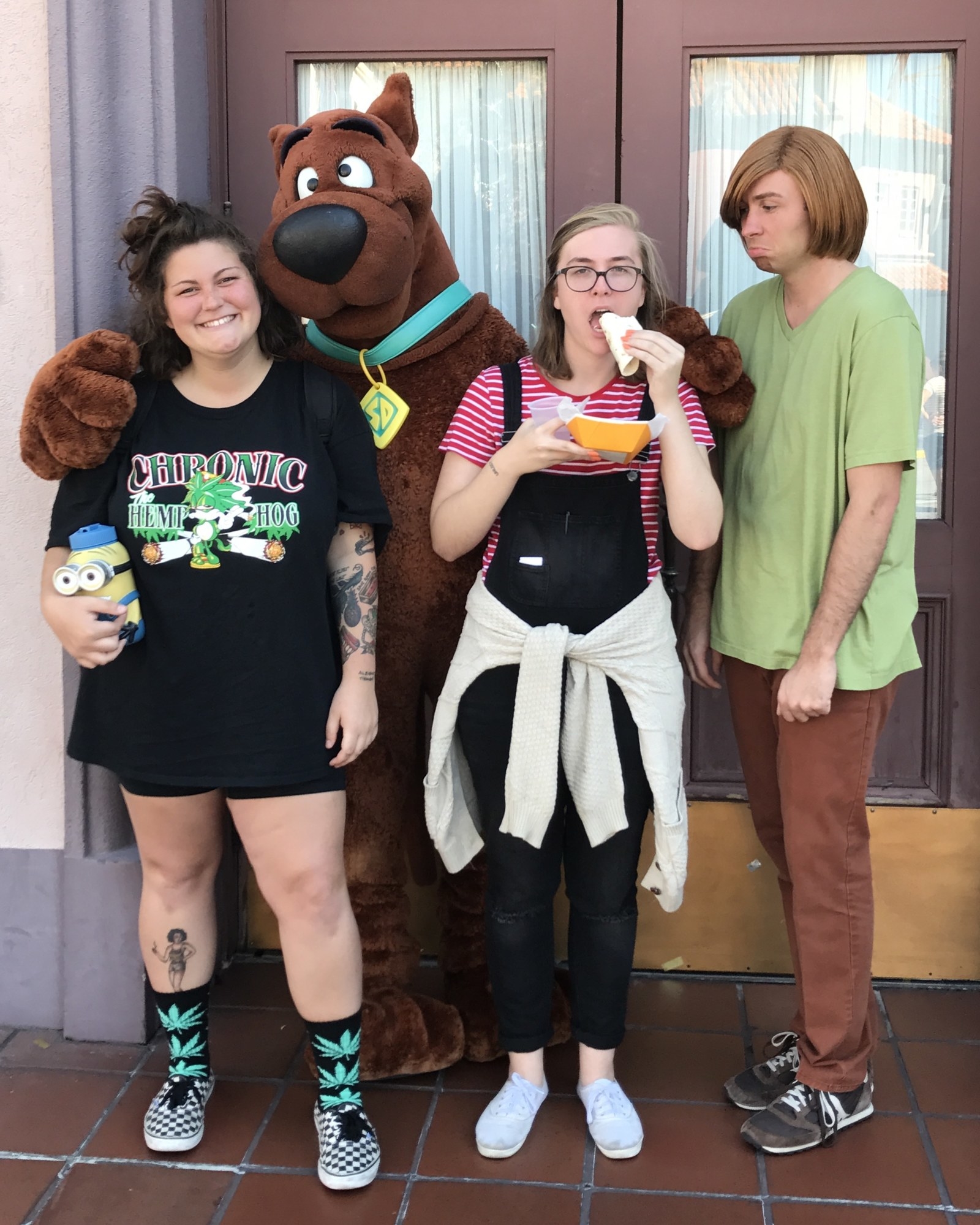 We made all the tweets into a book for ourselves to mourn the loss of what once was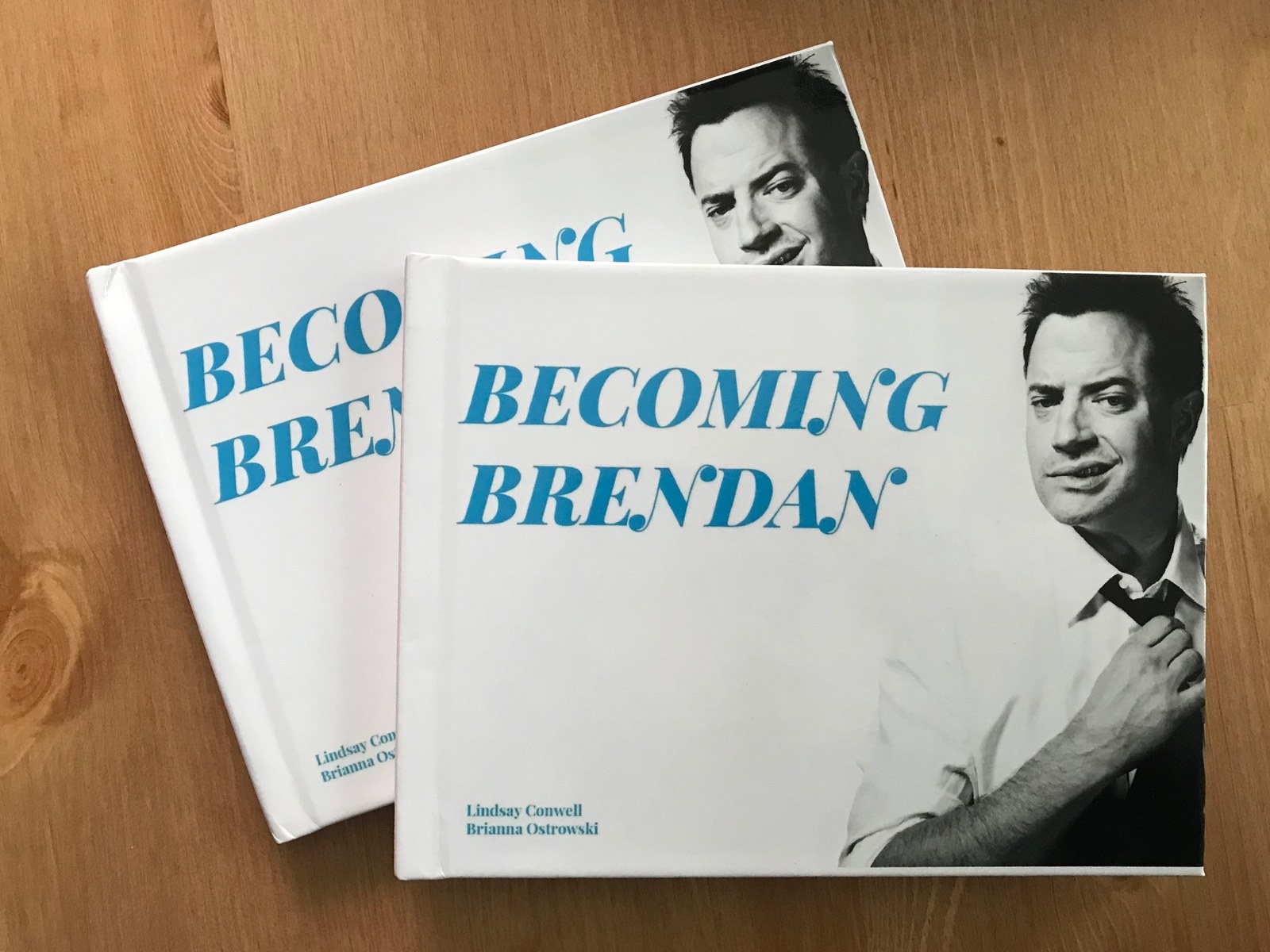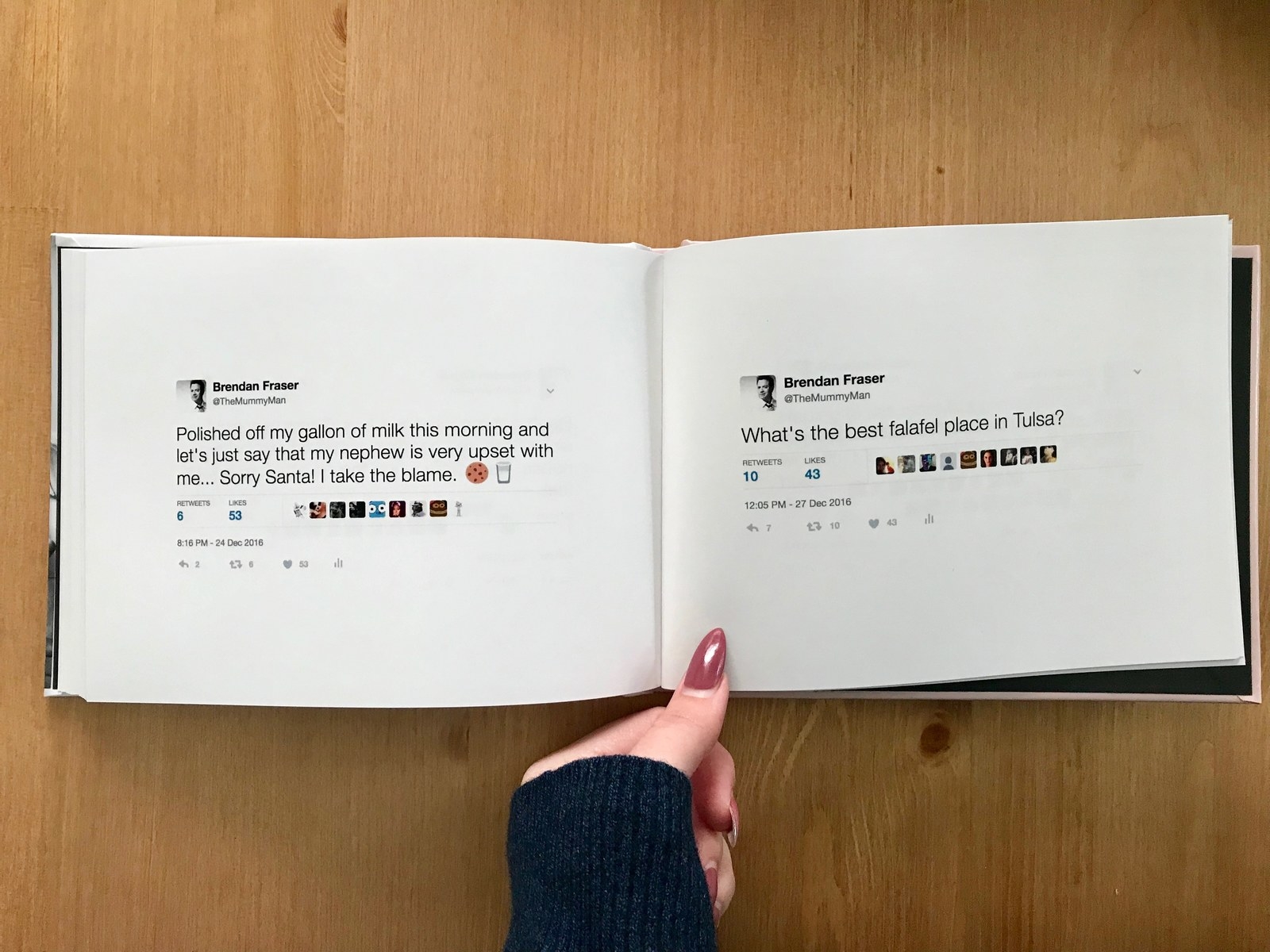 This post was created by a member of BuzzFeed Community, where anyone can post awesome lists and creations.
Learn more
or
post your buzz!