1.
Let's begin with this girl who's dress did more than turn heads -- it made a statement.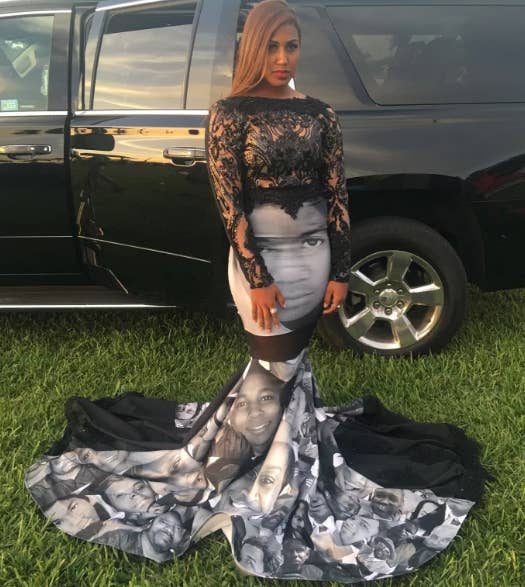 2.
This girl who got her dress handmade by Beyoncé herself.
3.
This lovely couple that kept things blooming at their dance.
4.
And this girl who was too fucking stunning in this pink bombshell.
5.
This girl that did not come to play in this shiny emerald mermaid dress.
6.
This couple that mixed up their styles and still looked bomb.
7.
This girl matched up a detailed top and simple bottom for the perfect duo.
8.
This beauty who brought tradition and glam to her prom.
9.
This couple that came to show off, and that they did.
10.
This girl looked majestic AF in her black low-cut gown.
11.
These girls brought sauce as their dates to prom.
12.
This couple showed us that colorful and regal just go together.
13.
When Kim and Kanye pull up to prom.
14.
And this dynamic duo proved that there are layers to this shit.
15.
This duo showed up I-C-Y.
16.
This girl who turned heads in her royal blue see-through bodycon.
17.
These sauce twins that gave off cultural vibes.
18.
And this girl who kept it dark and mysterious in her black long-sleeve dress.