If you don't know who Broderick Hunter is, then you've been missing out on some very important years of life. He's a model, actor, and arguably one of the finest men on the planet.
Maybe you've seen him on Insecure...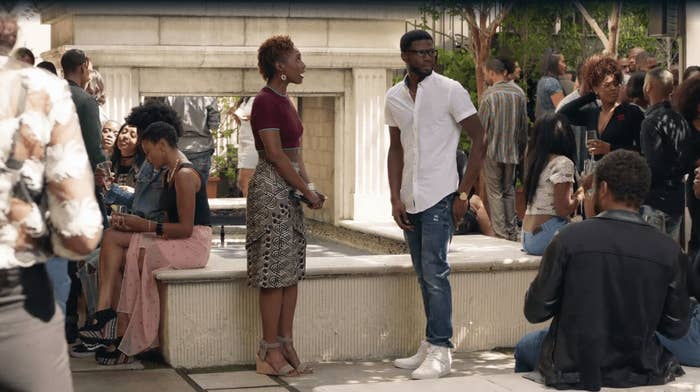 Or as the lead love interest in Ciara's "Sorry" music video...
Or even in a BuzzFeed video about society's perceptive on attractiveness.
My friend and I were scrolling through Instagram and could not believe the heaven-sent beautiful masterpiece our God created.
And speaking of eyes, not only is he easy on them, he's very vocal on Twitter about his love for black women.
In a recent interview with xonecole, he dived deeper into his appreciation for black women on social media and real life.

Beautiful, down to earth, and not afraid to publicly display his appreciate of women in a wholesome manner? Thank me later, ladies.