1. According to Mila, Ashton's penis is similar to the size of a Guinness bottle.
2. Mila's first kiss EVER just happened to be with her future husband during a scene on That '70s Show. At the time, they were just friends and there was no real-life love connection.
3. When they first kissed, Mila was 14 years old, and Ashton was 20. Hard to believe the couple has known each other for 19 years.
4. While working on set, Ashton would help Mila with her science homework.
5. There were rumors that the two actors despised each other on the show. Supposedly they couldn't stand working together and were never close on set.
6. However, Mila had eyes for Ashton from the start. "We all get movie star crushes," she told W magazine. "I'm marrying mine."
7. Kunis had decided at a young age that she would never get married. At the age of 12 she prepared her parents for no marriage in her future, but things changed when she found the love of her life.
8. Rumors that Ashton and Mila were dating started circulating in 2012 when they were spotted spending a weekend together in Carpinteria, California.
9. In 2014, Mila was seen wearing an engagement ring, confirming the couple had gotten engaged.
10. The couple had a secret wedding ceremony on July 4, 2015, in California, although sources say they were already legally married.
11. They didn't openly talk about the ceremony until March 2016 on The Ellen DeGeneres Show.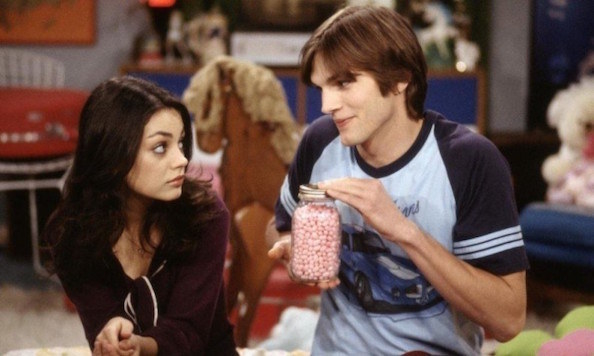 12. In 2014, Mila gave birth to their daughter. The only two people allowed in the delivery room were her doctor and Ashton — though Mila wouldn't allow him to peep the vag.
13. They changed their daughter's name to Wyatt last minute because it "fit the energy" they were feeling during Mila's pregnancy.
14. Mila and Ashton don't believe in having a nanny. "We just want to know our kid. We want to be the people that know what to do when the baby's crying to make the baby not cry anymore," Ashton told Ellen DeGeneres.
15. In October 2016, Ashton revealed the sex of baby number two on Today.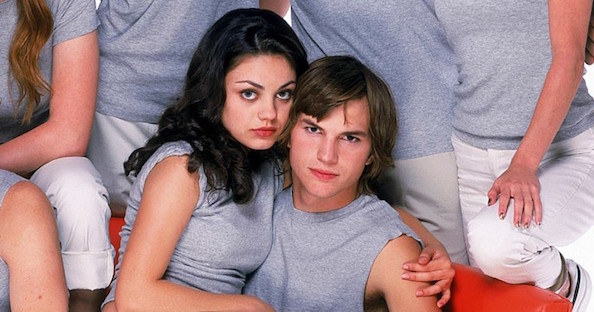 16. They've both been in relationships with other celebrities before. Mila has dated Macaulay Culkin, and Ashton was married to Demi Moore for six years. He also dated Brittany Murphy, January Jones, and Ashley Scott.
17. Ashton waited until his divorce with Demi Moore was finalized in 2013, before posting his first photo with Mila.
18. But Demi and Ashton seem to have an OK relationship. She allegedly attended a Kabbalah blessing for Wyatt.
19. Mila and Ashton both value keeping their relationship low-key. Ashton believes that relationships can benefit from privacy, and that's why he is doing everything in his power to keep this one out of the media.