We recently asked the BuzzFeed Community to tell us how they met their college sweetheart. Here are their heartwarming stories!
1.
This couple who met over a color change gone wrong: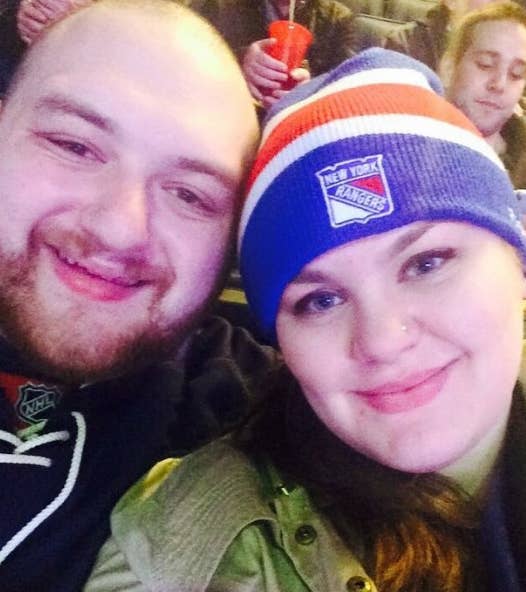 2.
This couple who wouldn't be here without their college jobs:
We met while working at a sporting goods store. We both told our coworkers how hot we thought the other was, but we were too afraid to talk to each other. He worked in footwear and would detach the packs of socks just as an excuse to borrow the tool to put them back together and talk to me. It wasn't until we ran into each other at a house party that we realized we went to the same small university. We left the party and spent the night walking around campus and discussing our awkward and intense crushes on each other. We have been inseparable ever since and after seven years together, we finally tied the knot this past fall! —ashleyh4106428d0
3.
This couple who met over some tapas: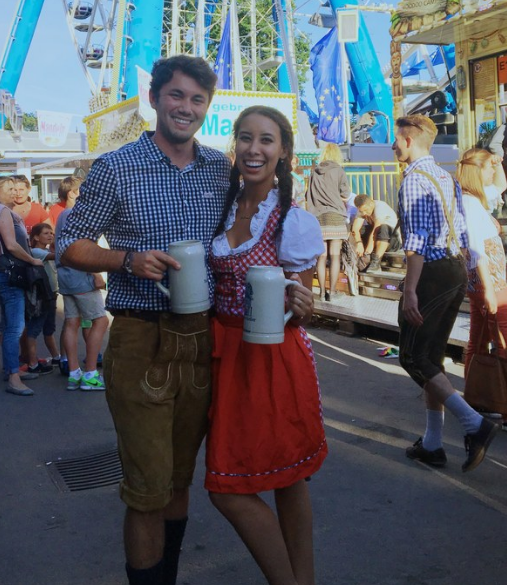 4.
This couple who met over some much-needed snacks: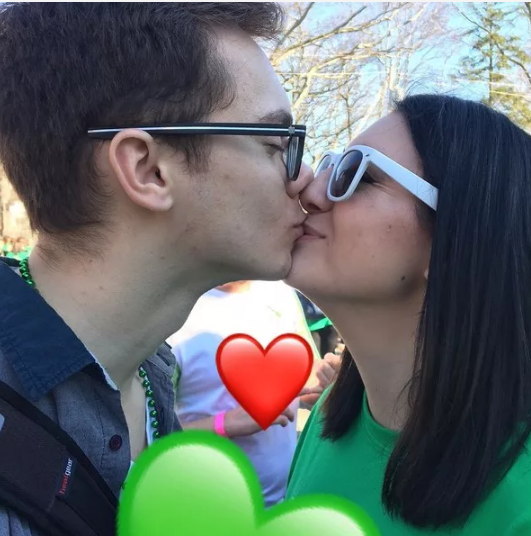 5.
This couple who met – and married – in Rome:
We met studying abroad in Rome. I walked into class late, and the only seat available was next to him. I later found out he would read a chapter ahead of the class to make me study guides and tutor me prior to the test. Four years later, we got married about 10 minutes from our school building in Rome. —jessikraai
6.
This couple who met over a bad haircut: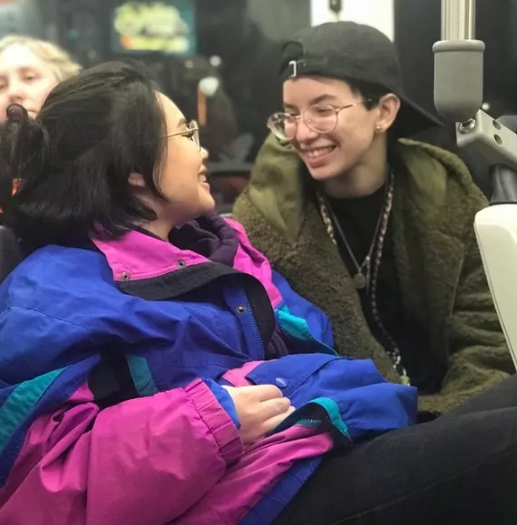 7.
This couple who met out of stubbornness:
8.
This couple who lived together before getting together:
My friends and I were about to sign the lease on a six-bedroom house when THREE of our roommates dropped out last minute. In a desperate effort to not lose the house, we posted on all of our social media accounts in search of a group of three. We found three guys to join our house. I liked one of them, but I thought it was too weird because we lived together. Finally, after a year of living together, we decided to go on a date. Now we've been together for four years and I'm so glad we took that leap. —Cassie Freeman, Facebook
9.
This couple who owes all their thanks to Snapchat:
When I was a sophomore, I started lifting at my campus gym. Little did I know there was a guy who worked at the rec center who had a huge crush on me. He finally got the courage to talk to me and invited me to join a powerlifting club he was starting. I said yes and gave him my info. The club never actually happened, but he used it to steal my number and find me on Snapchat. After talking for a few weeks he asked me out to a university hockey game. Two years later and we've been married for three months. —sydneys4f55cf09a
10.
This couple who made things work at the most perfect time: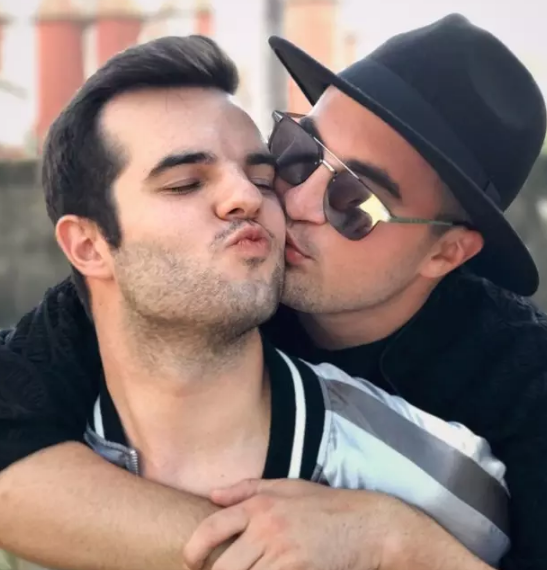 11.
This couple who met over some very hard homework:
The summer before freshman year, my now-fiancé, and I were taking classes at our college and we both lived in the same dorm. One day I needed help with my algebra homework, so I opened my door and just yelled "help" at every person who walked by. Eventually, Steven walked by and tried to help me — even though we could never figure it out. After that, he came by my room every day to help me with my homework and five years later we are getting married. —courtneyi4a601ff15
12.
This couple who found their way through the music:
I was walking in the courtyard outside my dorm when I randomly passed some guy playing the saxophone. A few days later, our dorm had an icebreaker meeting and I found out he lived right across the hall from me. I told him I liked listening to him play from my dorm room, but he was embarrassed since he was still learning how to play. Four and a half years later, he proposed to me by playing the saxophone in the courtyard of our old dorm. —cristinar4cff3cfc5
13.
And this couple who won more than a prize on Wheel of Fortune.:
Note: Some submissions have been edited for length/clarity