1.
May have been trying to disguise himself.
There were some interesting items in the Bronco when the Juice finally surrendered, including; a fake goatee and mustache, his passport and a gun.
2.
Possible suicide note.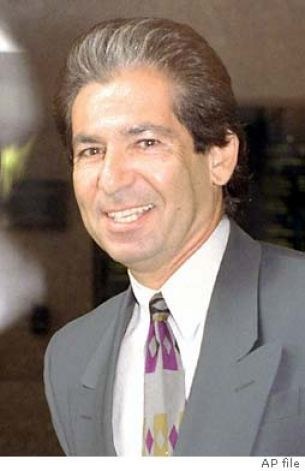 3.
"Someone call Dominos!"
Domino's Pizza reported record pizza delivery sales on the day of the chase, presumably because people were glued to their TVs and it was dinner time.
4.
The chase dominated media coverage on a major day in sports.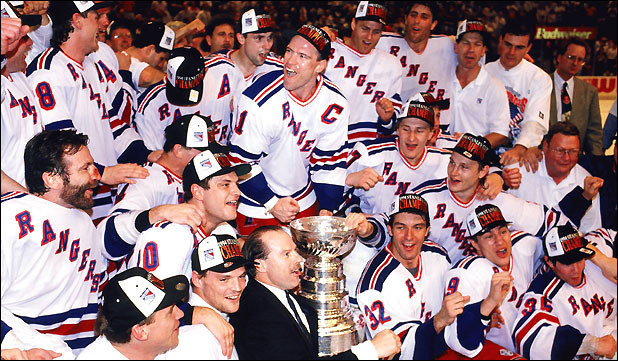 5.
We REALLY watched the trial.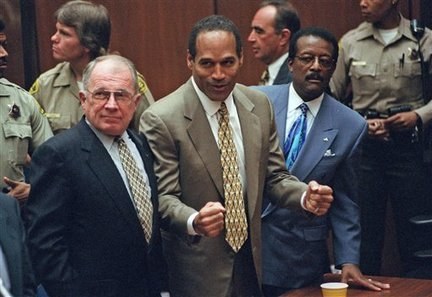 6.
The Kardashians have OJ to thank.
Three cultural phenomenas can be traced back to the 16 month period of the chase to the trial. According to The Washinton Post, they are; the 24 hour news cycle, reality television and our need for celebrity gossip.
7.
A serial killer confessed to the murders!
Convicted serial killer Glen Rogers confessed to the killings 6 weeks after OJ was acquitted. Rogers, who is currently on death row, provided a detailed account of the murder and even drew a knife he claimed he used that matched forensic evidence.
8.
We REALLY like car chases.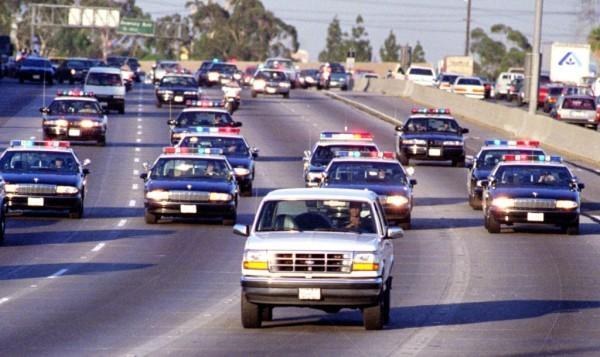 9.
We are still racially divided on this.
In a CNN-Time poll taken at the time of the verdict, 62% of white Americans thought OJ was guilty and 68% of African Americans thought he was innocent.
10 years later, an NBC News poll revealed 80% of white Americans thought he was guilty and 70% of African Americans said innocent.
Now, 20 years later, a CNN/ORC poll says that 53% of African Americans think the charges were justified, while 90% of white Americans say he is guilty.
10.
Race of the jurors could have resulted in the verdict.
The jury of the criminal trial that found OJ not guilty were comprised of 9 African Americans, 2 white Americans and 1 Hispanic American.
However the jury of the civil trial that found him guilty were comprised of 8 white Americans, 2 African Americans, 1 Hispanic American and 1 Middle Eastern American.
11.
Harvey Levin got his start.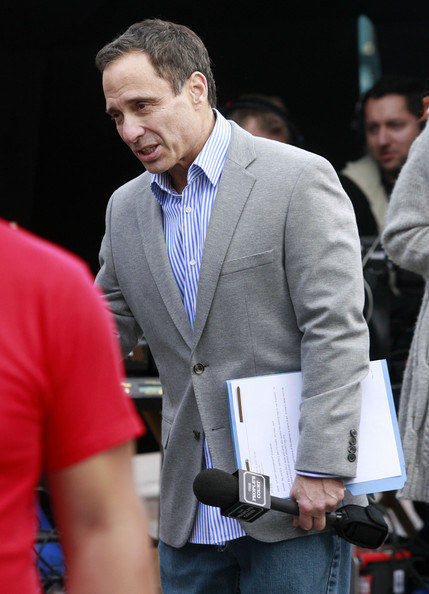 12.
Brought DNA evidence to the courtroom.
Two men on Simpson's defense team, Barry Scheck and Peter Neifeld, had earlier founded the Innocence Project, which assigned law students to use DNA evidence to free wrongfully convicted inmates.
During OJ's trial, 300 inmates were freed, about 70% of them were people of color.
Prior to the trial, this "new science" was seen as confusing and expensive.
13.
After all that, OJ still ended up in jail.
OJ is currently in prison on kidnapping and armed robbery charges serving a 33 year sentence with possibility for parole in 2017.
14.
How he's living now.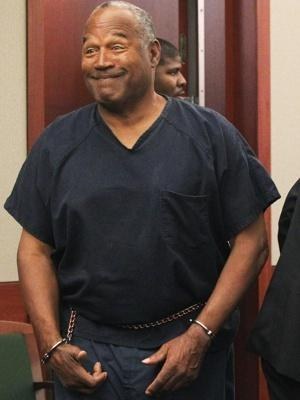 15.
What he's doing now.
"Inmate No. 1027820" now works at the gym, supervising prisoners who set up basketball games that he operates the clock and scoreboard for. He also managers a slow pitch softball team, often taunting the opposition, yelling "Sit your ass down!"
This post was created by a member of BuzzFeed Community, where anyone can post awesome lists and creations.
Learn more
or
post your buzz!