Monday we told you The Weeknd promised a sexy, steamy video for his song "Earned It," which closes out the much-anticipated Fifty Shades of Grey movie, out Valentine's Day. Well, the video just dropped, and The Weeknd is a man of his word. Behold...
The video opens with Abel Tesfaye aka The Weeknd sitting in a darkened Palace Theater in Los Angeles. On the stage before him, nearly naked dancers move seductively.
They straddle chairs and pick up a rope/whip. They're working so hard for The Weeknd's attention.
But The Weeknd, like a true player, remains nonplussed.
So the ladies step their game up, and form a human centipede.
"Girl you earned it," The Weeknd croons.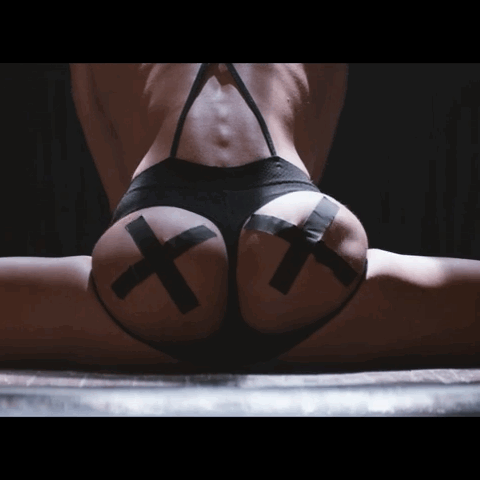 Then The Weeknd sings to this woman's midsection.
He finally starts to feel something.
More attempts to earn it take place.
Then Fifty Shades of Grey star Dakota Johnson hovers above the stage in bondage.
As even more ladies try their best to earn it.
The Weeknd and Dakota Johnson get flirty, which Mr. Grey would not approve of. Because he's a control freak, right? We don't know... never read the book [tugs collar].