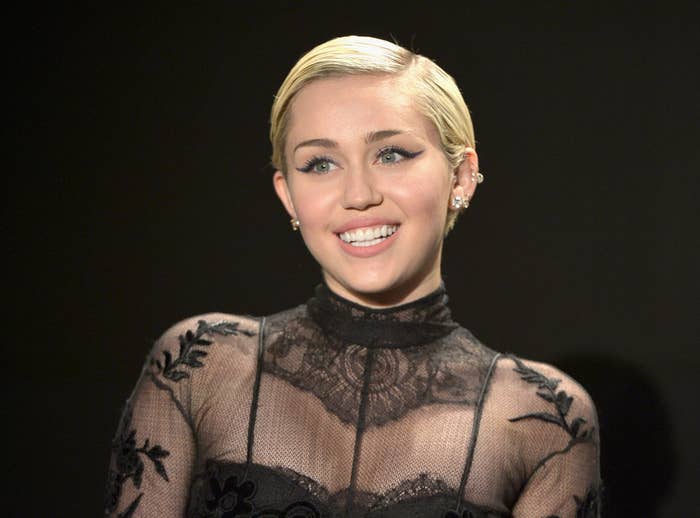 Being in a band at SXSW is a notorious grind. You play several shows a day, several days in a row. You can generally gauge how well you're doing in old world ways: How many people are at your performances? Are they applauding?
But that doesn't really tell the whole story anymore. Now, you're not truly making an #impact at #SXSW unless people are talking about your showcase on social. So BuzzFeed Music teamed up with Twitter before things kicked off down in Austin and asked them to round up the most tweeted moments, performances, and acts of the festival for us. The results run the gamut from obvious to interesting.
These are the most tweeted about artists at SXSW this year: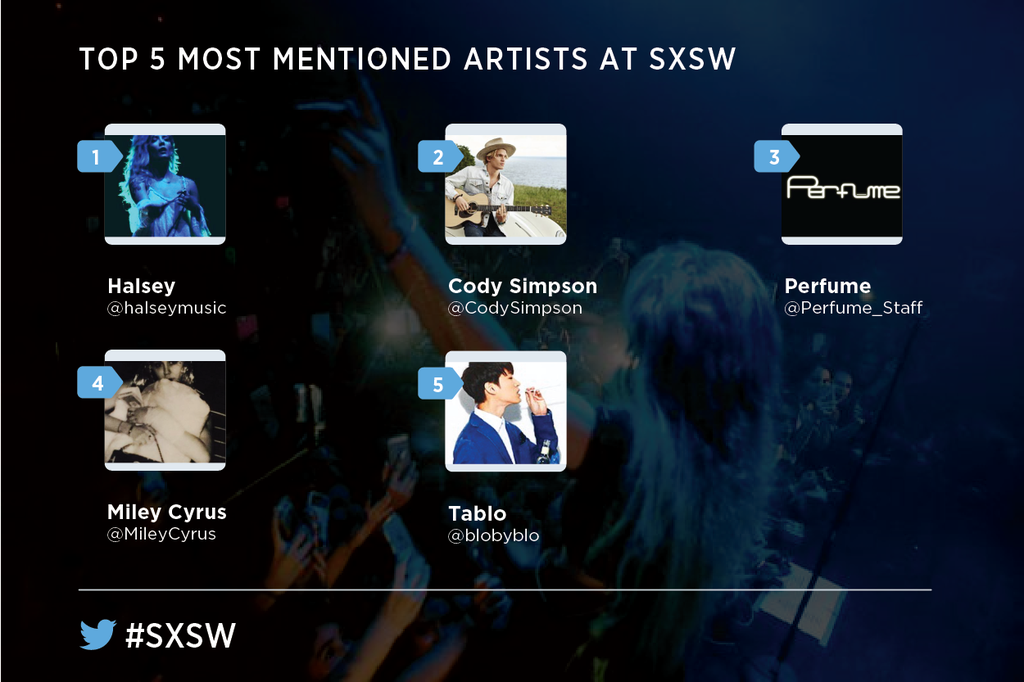 There were over one million tweets about SXSW from March 17 until today, and the most tweeted moments and performances included a few you'd expect like Rae Sremmurd and Mike Will bringing out Miley Cyrus at Fader Fort, and the violent Run the Jewels onstage incident that was caught on camera. But some you necessarily wouldn't (shout out to Halsey and Perfume's big week!).
Big names got big mentions, generally -- so Snoop Dogg's SXSW keynote "speech" made waves. The Dip Set reunion also sent people to their phones. Ghostface surprising the Fader Fort with Raekwon also got big social play. Halsey, one of the most tweeted about artists of SXSW, racked up lots of @s at each of her multiple performances.
These are the most mentioned "emerging artists" at SXSW this year: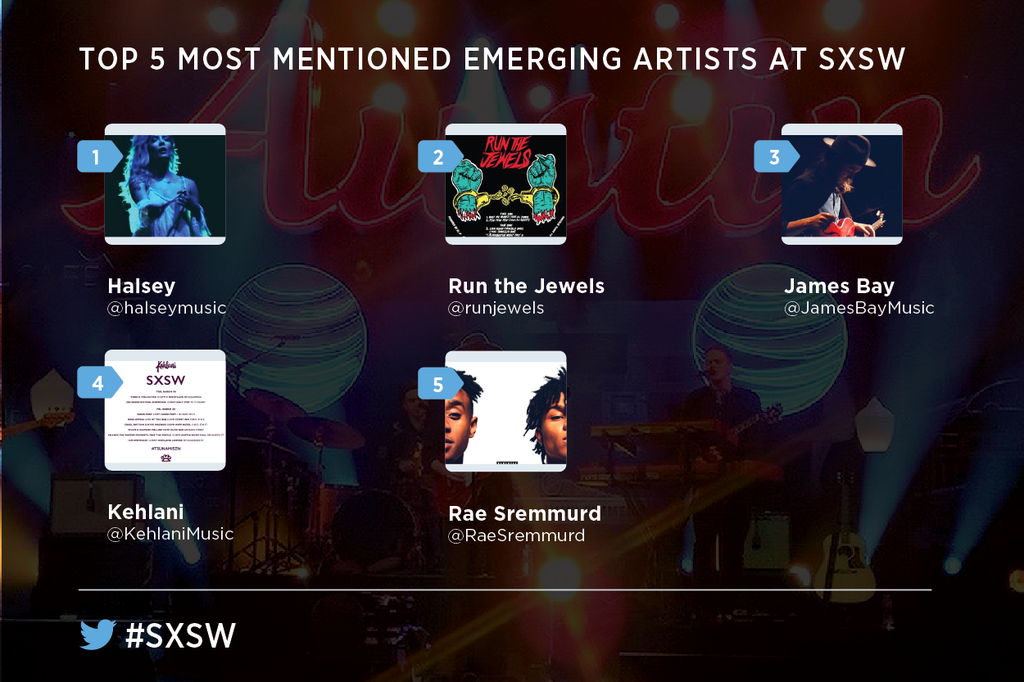 Artists are considered "emerging" if they, per the Billboard Twitter Real-Time Charts FAQ, have under 100,000 followers on Twitter and have also not appeared as a lead artist in the top 50 songs on the Billboard Hot 100. They also must not have had an album place in the top 50 of the Billboard 200.
By that first metric, some of these artists might not find themselves in the emerging category much longer -- each saw their Twitter bases grow. For instance, Halsey saw a 7% increase in follower count, and @YoshiCrewent saw a whopping 73% increase in followers.
Tweeting about SXSW wasn't just limited to Austin. It was a truly global event, with tweets coming from as far away as South Africa, Brazil, Indonesia, and Ecuador.
Top hashtags and trends at SXSW included...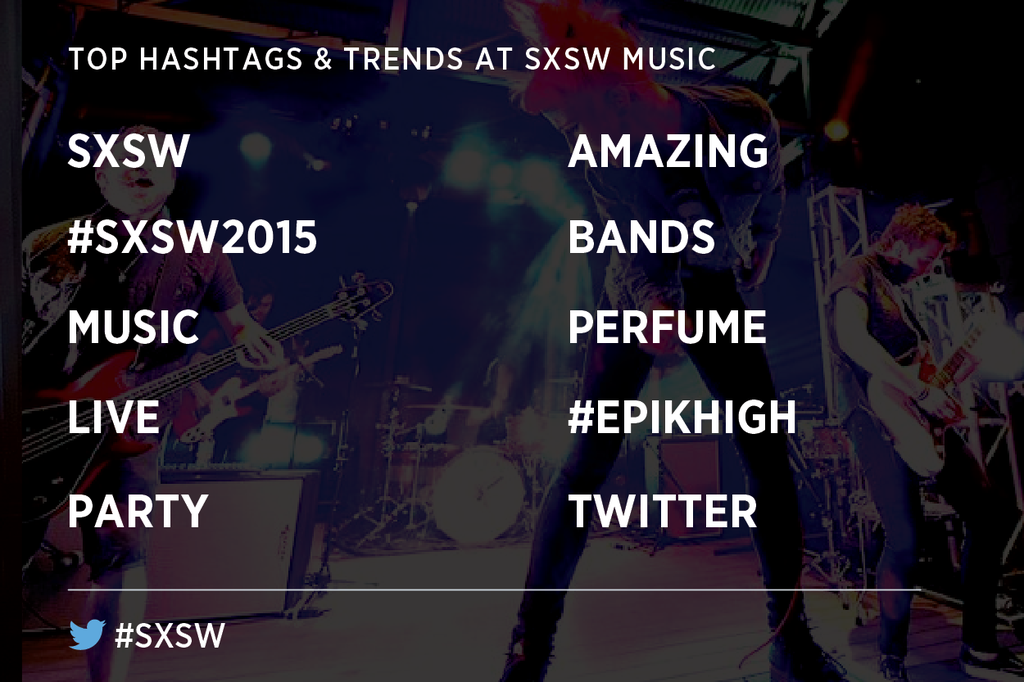 To sum up: the big winners at SXSW in 2015 were Miley, Halsey, and the word "party."
Oh, and The G.O.A.T. Bill Murray, who was mentioned in one of the week's most popular tweets: