In what is, perhaps, the most perfect pairing ever, Abel Tesfaye, aka The Weeknd, was tagged to pen two songs for the Fifty Shades of Grey soundtrack. Released just before Christmas, his "Earned It" is slow, seductive, and tearing its way up the charts.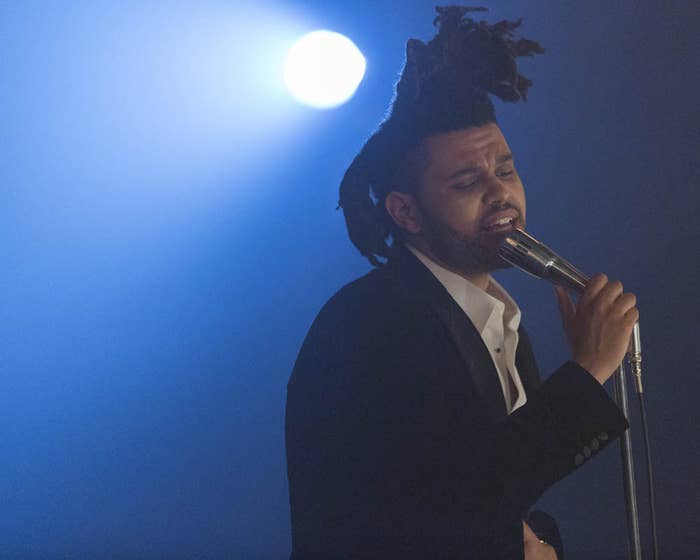 The video, like the movie, is directed by Sam Taylor-Johnson, who — best we can tell — set the perfect sexy mood. The Weeknd's voice, she says in the teaser, is "instantly seductive" and "couldn't be more perfect" for Fifty Shades.
The Weeknd agrees. "The film and my music is a match made in heaven," he says in the below clip. "If you listen to my album or any of the past work I've done, it's very Fifty Shades of Grey."
In this quick peek of the "Earned It" video we see The Weeknd performing in front of scantily clad women in Los Angeles' Palace Theater, or taking a break to watch them walk seductively across the stage. Things get hot and heavy.
The official video will be out in the next couple of days. Until then, make like Fifty Shades of Grey and tease yourself with the titillating clip below.