The most moving performance of the 87th Oscars was Common and John Legend's "Glory" from Selma, which brought many an audience member to tears.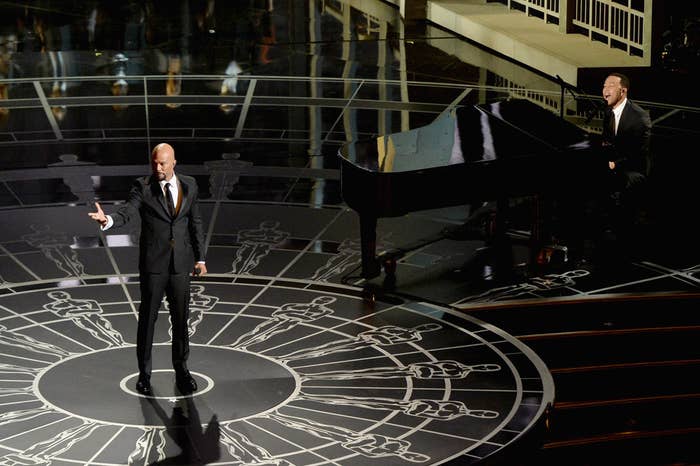 It was powerful. The stage set was made to look like the Edmund Pettus Bridge, which crosses the Alabama River in Selma. During their performance, the pair were joined by a chorus of marching extras.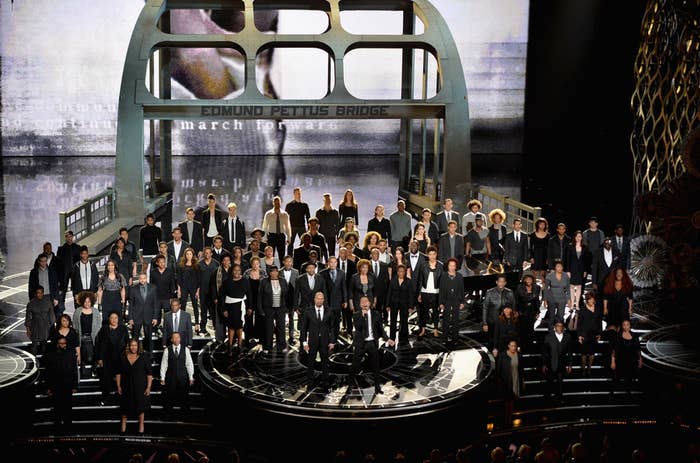 David Oyelowo, who portrayed Dr. Martin Luther King in Selma, was moved.
Oprah helped wipe away tears.
Just after the performance "Glory" won the Oscar for Best Original Song.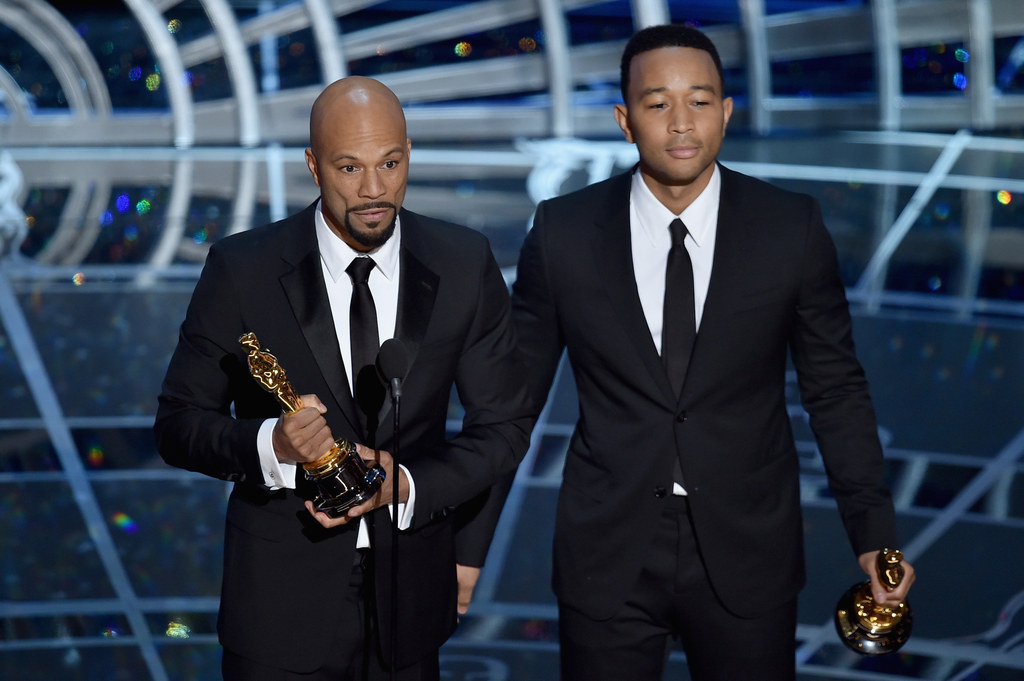 Again, Oprah was there to help.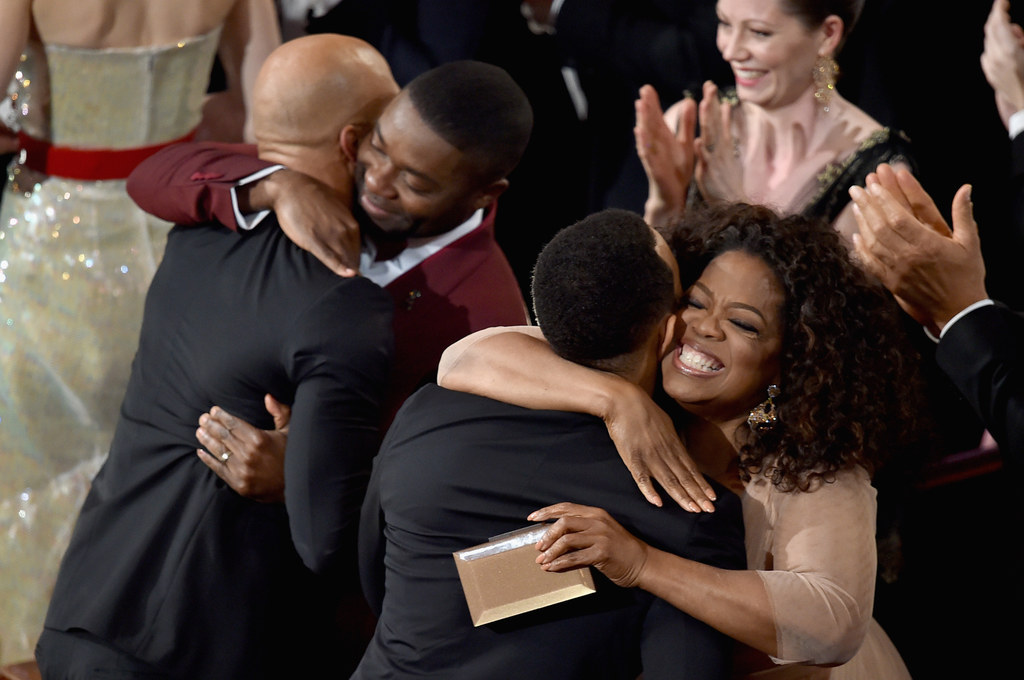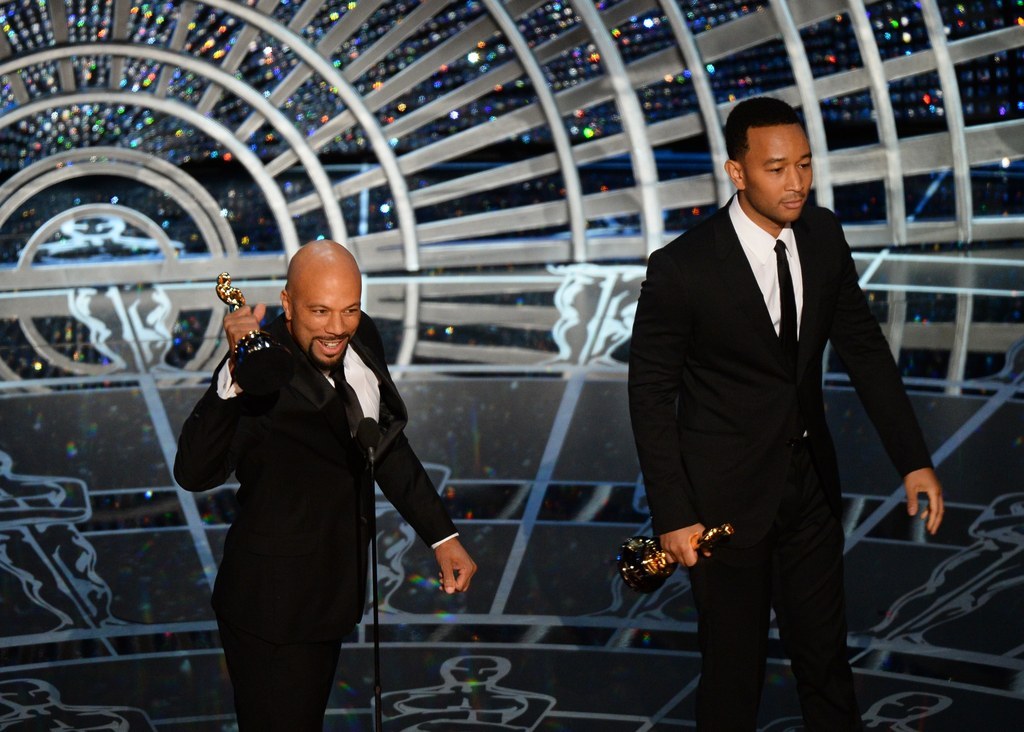 Both Common and John Legend also delivered powerful speeches.
Here's a snippet of Legend's: "We know that the voting rights act that they fought for 50 years ago is being compromised right now in this country today. We know that right now the stuggle for freedom and justice is real -- we live in the most incarcerated country in the world. There are more black men under correctional control today than were under slavery in 1850. When people are marching with our song we want to tell you we are with you we see you we love you and march on."