Hey Kitty Girls, I think we can all agree that one of the best things about Season 11 of RuPaul's Drag Race was having the Queen of Hearts herself, Nina West, grace our screens week after week.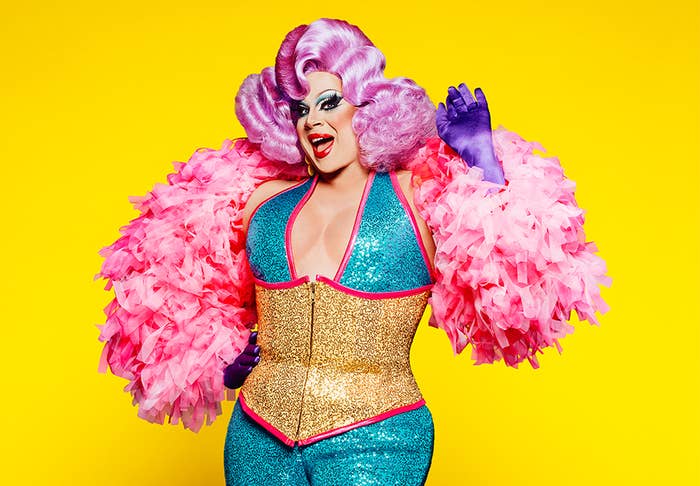 While Nina didn't get to sashay away with the RPDR crown, she has set her sights on a new crown: the Queen of Spooky crown!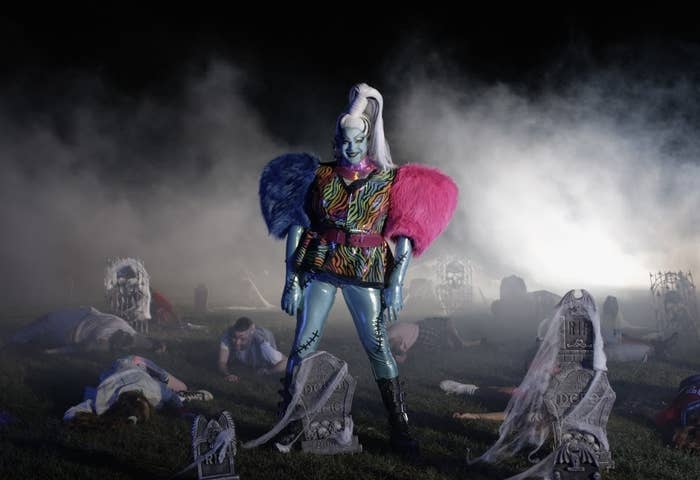 And she's coming for that crown with her brand new music video, "Lisa Frankenstein."
The song also features RPDR superfan Bobby Moynihan — who plays a similar role to what Vincent Price did in Michael Jackson's "Thriller."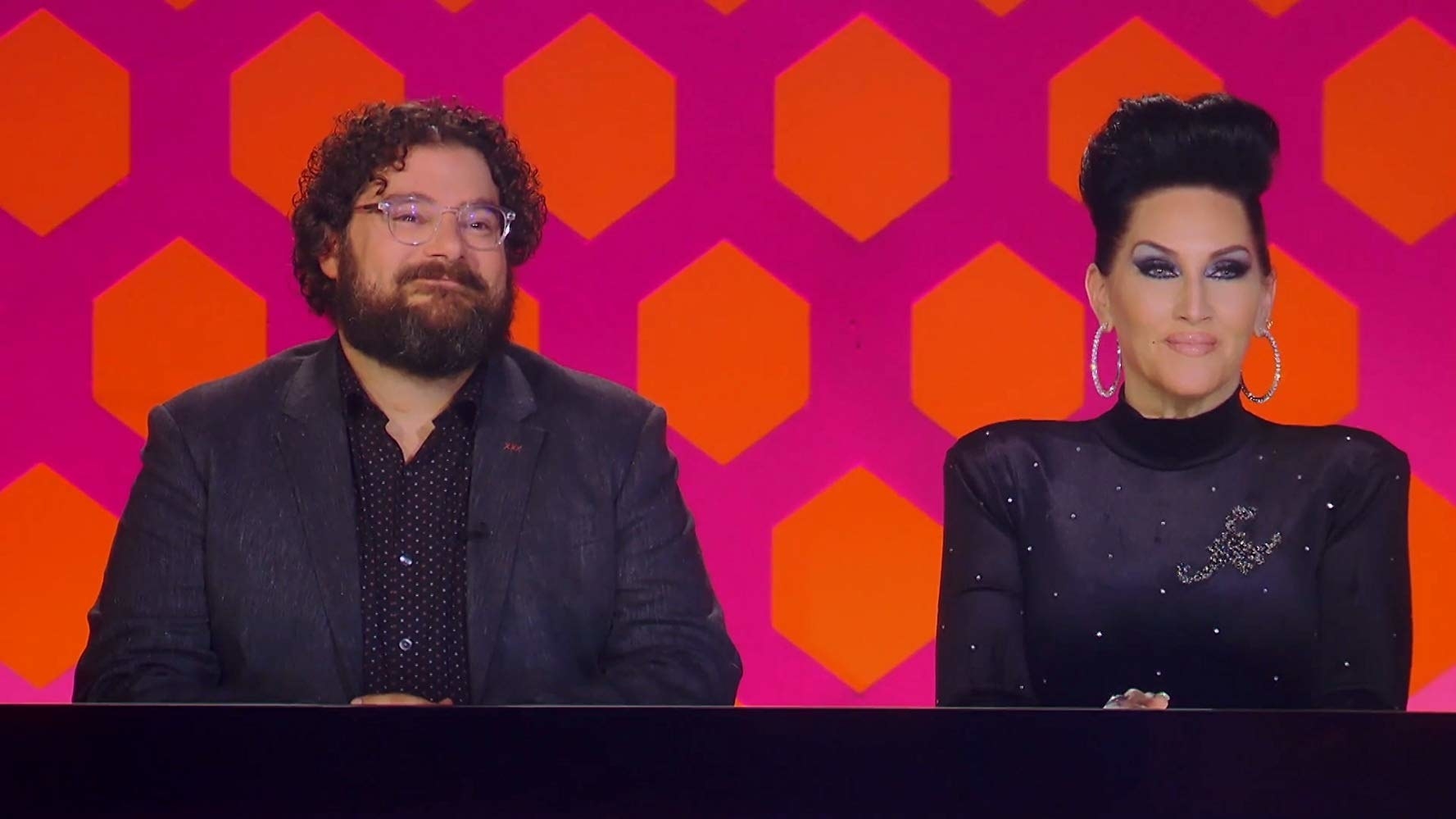 In case you were wondering, yes the name and the look are an homage to the Queen of Cute herself, Lisa Frank.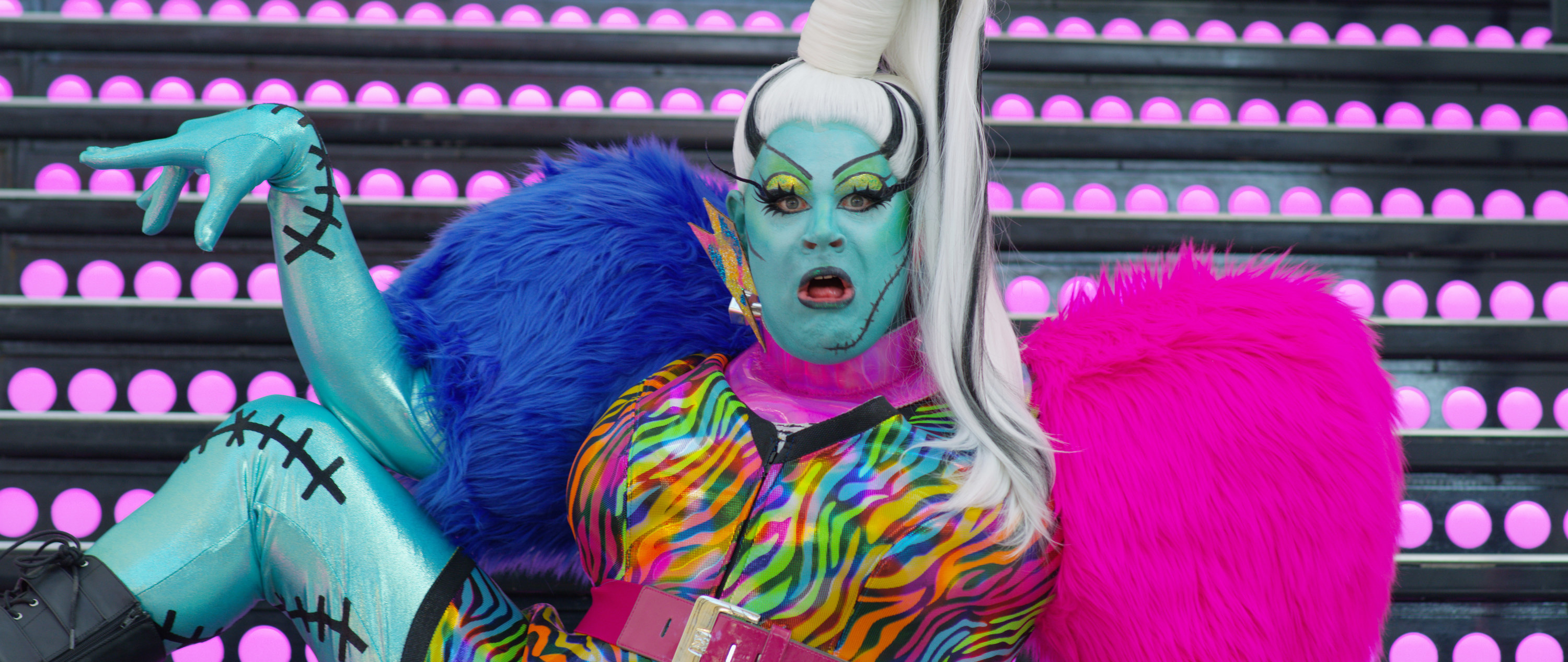 According to Nina, the inspiration behind the song was to make Halloween a little more colorful, saying:
Lisa Frankenstein is a celebration of the Halloween season with a teen monster twist! I wanted to imagine what it would look like if Frankenstein and the Bride had a daughter named Lisa! Sure, she has all the awkward attributes of a teenage monster, but she is bright, and fun, and celebrates the season the only way she knows how! And yes, I am so lovingly inspired by the incredible art and work of Lisa Frank! Make it a rainbow Halloween!
And it isn't just Lisa Frank that Nina pays tribute to, but the whole '80s in general. The video features everything from people dressed up as '80s pop culture icons, like Marty McFly, Rainbow Brite, and the Heathers from Heathers...

...to a graveyard dance scene that is, of course, straight out of Michael Jackson's "Thriller."