So, in case you missed this, last weekend The Boss herself, Diana Ross, tweeted out this (now classic) tweet thanking someone who found her fanny pack at a Marshall's in LA:
And immediately everyone on Twitter was like:
Well, Diana's daughter, the fantastic and cool AF Tracee Ellis Ross, was on Jimmy Kimmel last night and she gave a bit more backstory on the tweet:
Tracee started off by stating that while, yes, her mom is a living legend, she is also totally a mom and grandma who really LOVES her fanny pack.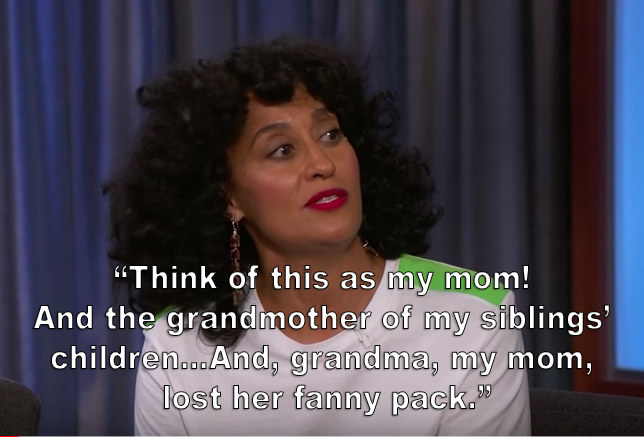 Of course, like any mom would, Diana called Tracee immediately to tell her about the whole Marshall's ordeal. And specifically to say how grateful she was.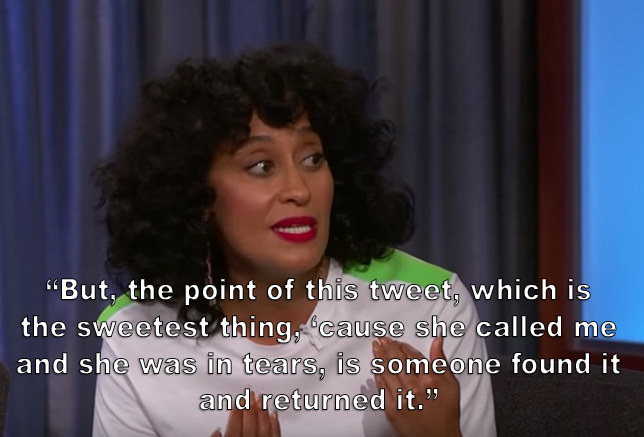 And while Tracee couldn't quite explain why her mom was shopping at Marshall's (but really, doesn't every mom shop at Marshall's?!), Jimmy was quick to point out that this was totally a missed opportunity for some cross-promotion with fellow discount chain, Ross.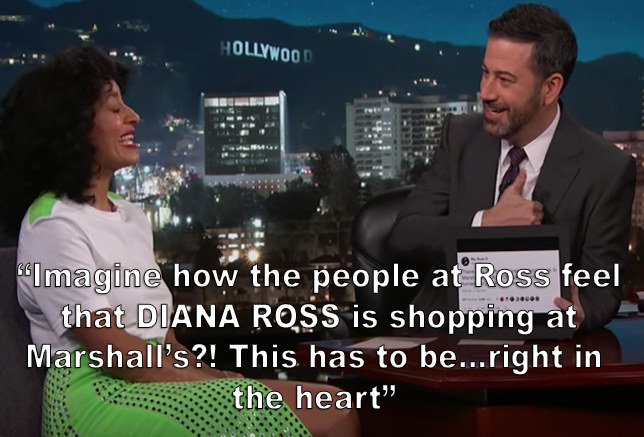 So there you go, Diana is an iconic diva who loves a good bargain and a fanny pack!