On Monday, Twitter user @yusufyuie asked people for the most awkward or interesting celebrity interaction they had ever had. And while there were a lot of great answers, there was one that really stood out as completely pure and amazing...
...the one submitted by Rory Carroll, a correspondent for Reuters, who had Harry Styles watch his dog, Oscar, while he ran in to grab his takeout from a restaurant in LA's Franklin Village:
And, of course, people absolutely loved this story:
And, I've got to admit, I am just as obsessed with this interaction as everybody else. So I reached out to Rory, who told me exactly what went down.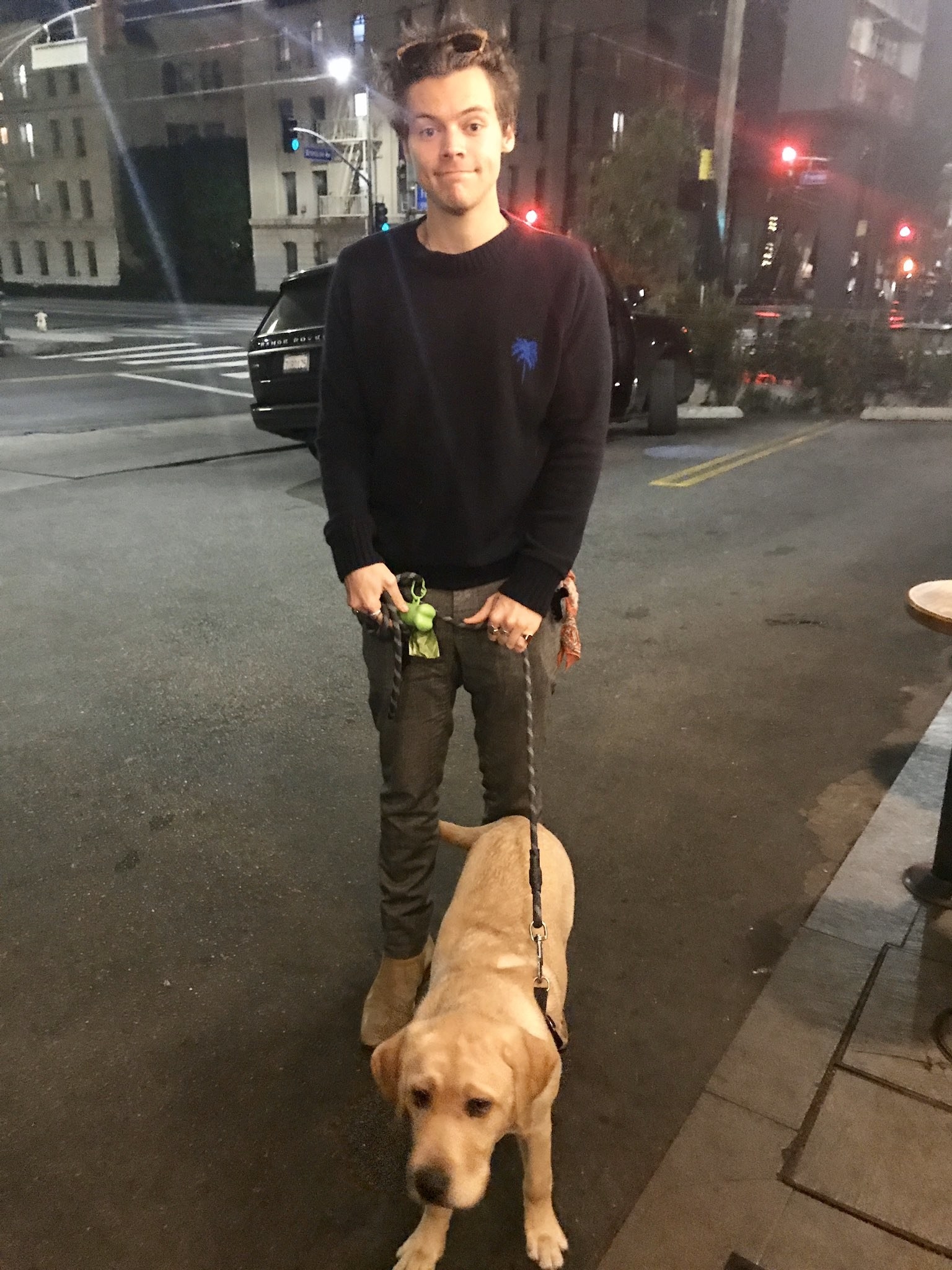 According to Rory, he was very protective of his then 6-month-old puppy, Oscar, and was ready to turn down Harry's offer to watch him, saying:
I wouldn't have let a stranger watch him and was prepared to say no when I first heard this English accent ask me if I needed help. When I saw it was Harry Styles I agreed since he seems like a decent, trustworthy guy.
Oh, and in case you were wondering, Rory said that Harry is a GREAT dog sitter:
I could see Harry and Oscar through the windows of the restaurant while I waited inside and Harry was great, never looked at his phone and kept his focus on Oscar.
Of course, I needed to know about how he got the OK to take a photo of Harry with Oscar. According to Rory, Harry was pretty chill with it, saying:
When I went back outside I realized no one would believe me if I didn't have a photo so I sheepishly asked for one and he was willing, which was cool. We shook hands, Harry went into the restaurant and that was that.
And, I mean, who wouldn't want to take a photo with this goodest of boys!!!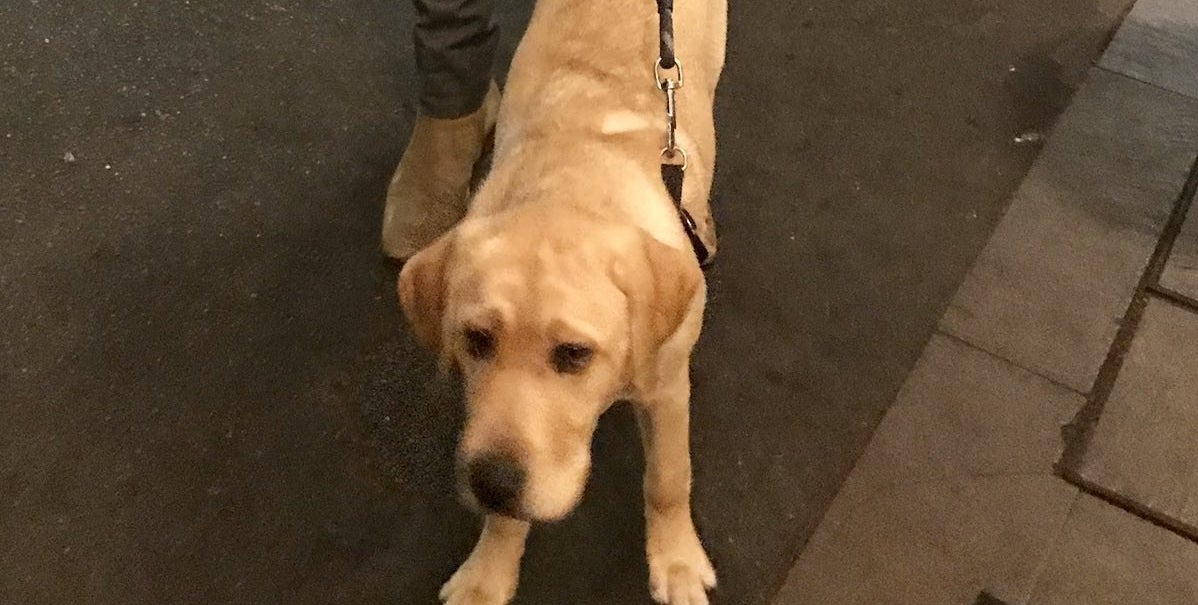 So there you have it: Harry Styles, international pop singer, sex symbol, all-around nice guy, and also a good dog sitter!