"The Dress" Is Now Officially A Sexy Halloween Costume
It's the most 2015 costume you could wear -- well, other than Left Shark.
Earlier this year, or 25 years ago in "internet years," Tumblr user swiked posted a photo asking readers what colors they saw this dress as:
Some people saw gold and white, while others saw the correct colors, blue and black: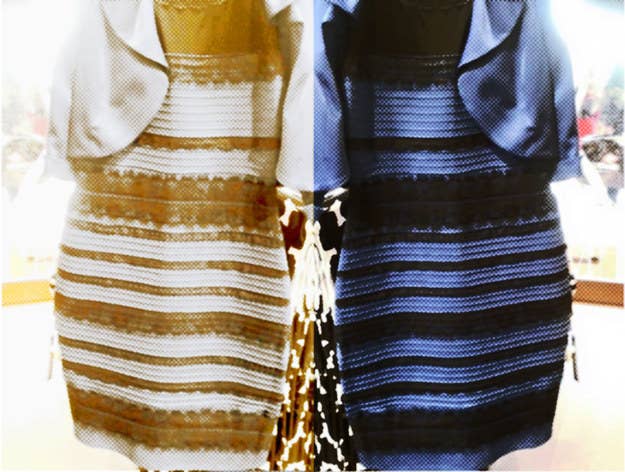 The chaos that ensued about which colors you saw didn't just cause the internet to implode, it also sparked the greatest debate of modern times -- possibly EVER!!!!
Even celebrities weighed in with their opinions:
Of course, you can always buy the original #TheDress from the U.K. shop Roman.