40 More "Facts" And Things That Everyone Between The Ages Of 25 And 32 Knows To Be True
"I see no lies!" —millennials
by
,
1.
That everyone in this age group knows all the words to The Killers' "Mr. Brightside"...
2.
...and Sisqó's "Thong Song":
3.
How there was no greater feeling than finding the LiveJournal of someone from your school and doing a deep-dive into it: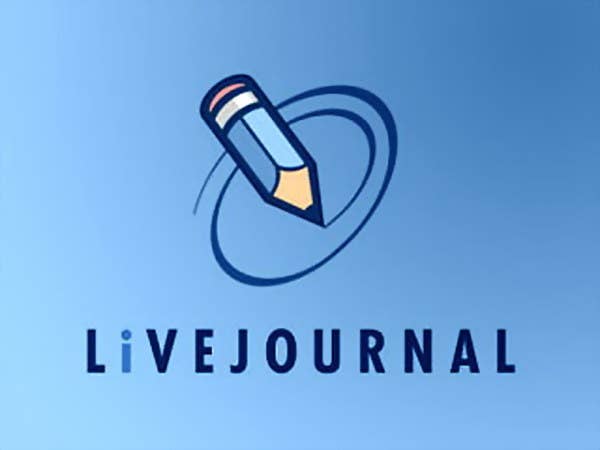 4.
That Bring It On should have won the Oscar for Best Picture: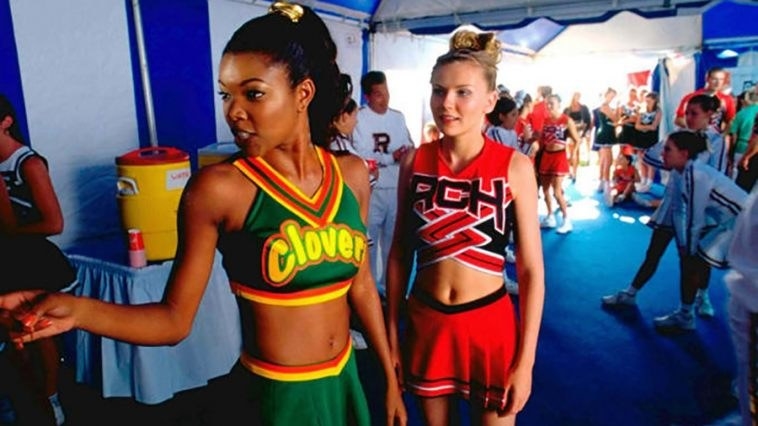 5.
That 9 times out of 10 you answered your flip phone in a dramatic manner:
6.
And how good it felt to dramatically slam your flip phone shut when you were so over a call:
7.
How the "Bruce eating the chocolate cake scene" in Matilda is one of the most INTENSE scenes in all of cinema history:
8.
That getting invited to a birthday party at Discovery Zone felt like winning the lottery: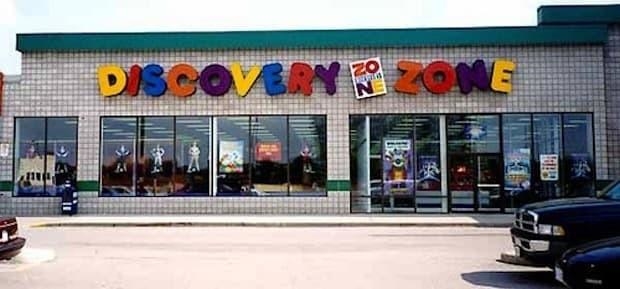 9.
That The Emperor's New Groove...
10.
...and Atlantis: The Lost Empire are two Disney gems that deserve more praise: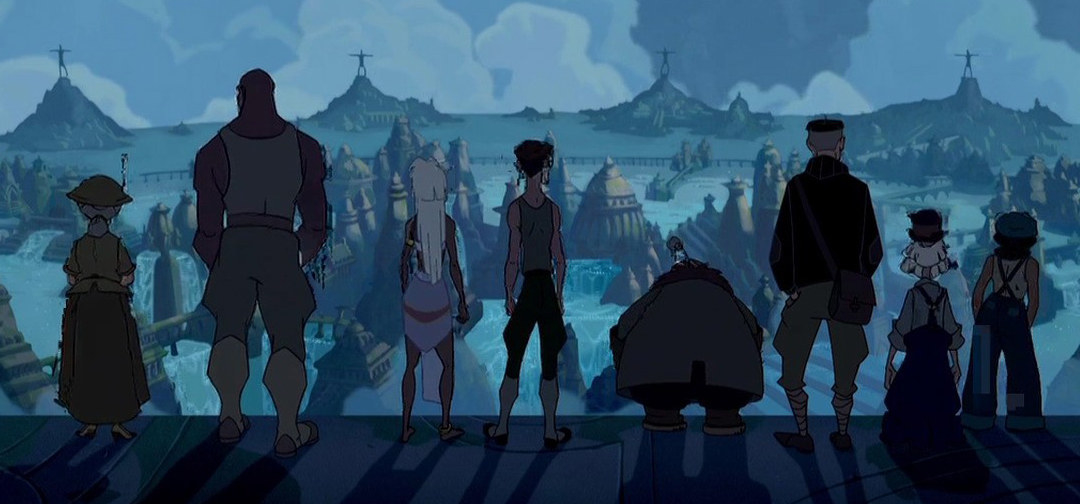 11.
How "Graduation (Friends Forever)" is the greatest graduation song ever and you still cry along to it anytime you hear the lyrics:
12.
That every Mary-Kate and Ashley Olsen direct-to-video movie is iconic and worthy of a Criterion Collection release: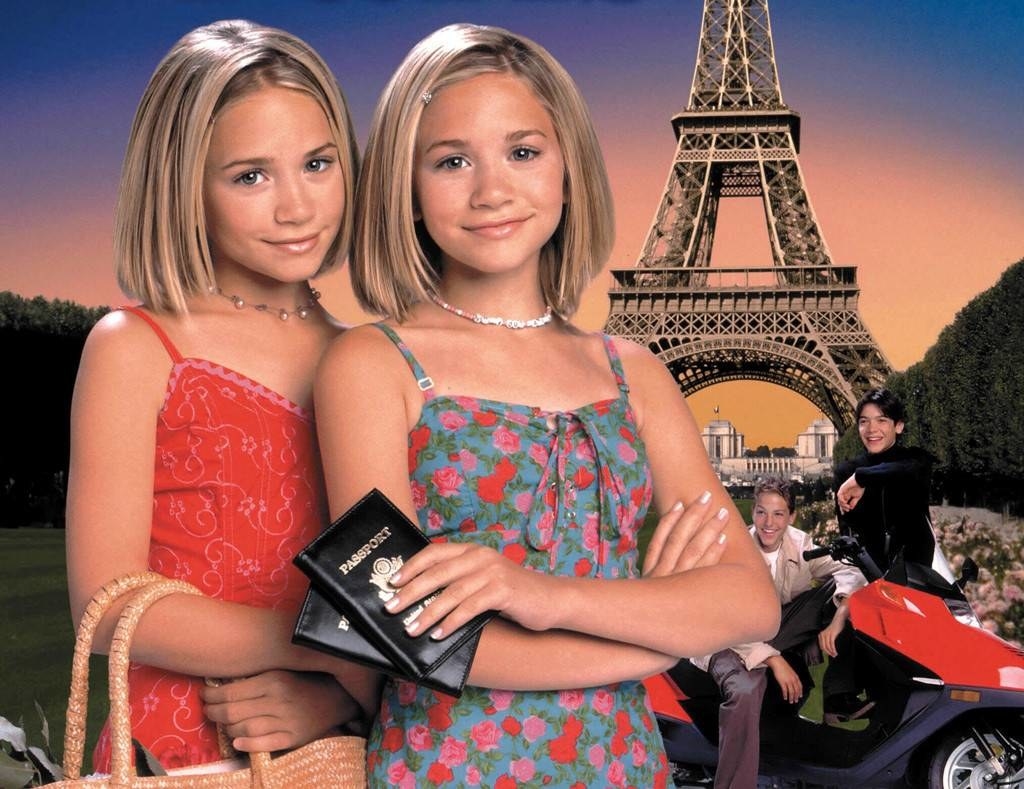 13.
That Selena is J.Lo's best role, period: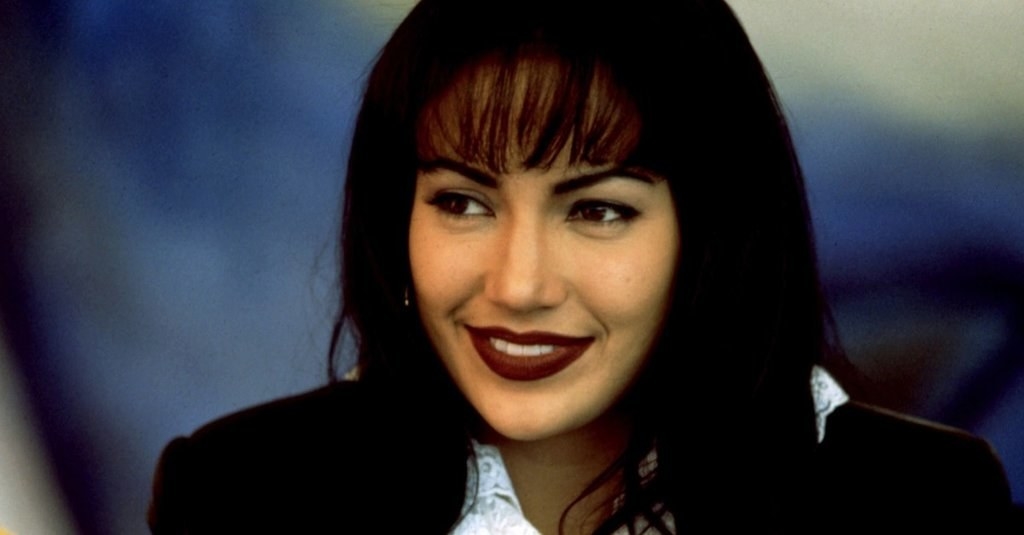 15.
That no matter how hard you tried you could never learn all the lyrics to "The Ketchup Song (Aserejé)" — but you did know all the dance steps:
16.
That "Band Geeks" is the best episode of SpongeBob SquarePants: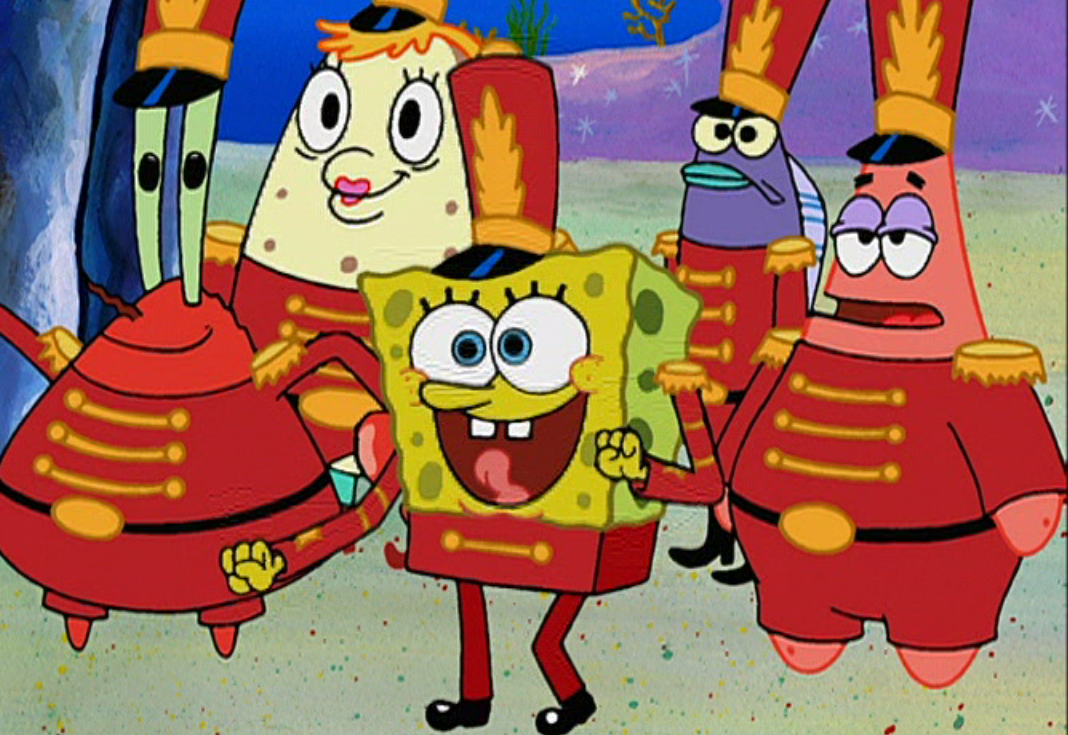 17.
How there was no more terrifying moment then when you accidentally hit the "Internet" button on your flip phone:
19.
How you thought the FBI was going to breakdown your door the first time you used LimeWire:
21.
That there was no more stressful moment than when you tried to put a CD-label onto your mix CD: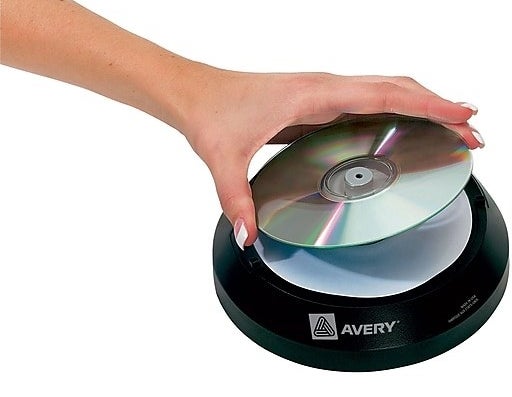 23.
That it isn't truly the Halloween season until you watch Hocus Pocus (aka the greatest Halloween movie ever):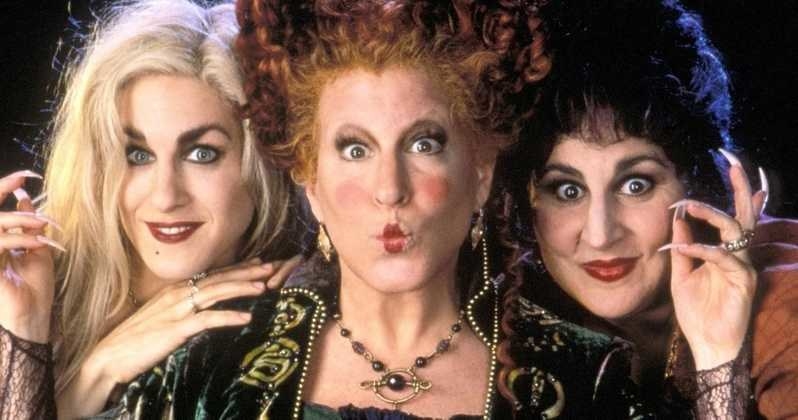 24.
How Backstreet Boy's "I Want It That Way" is the greatest boy band song of all time:
28.
That Lil Jon & The East Side Boyz' "Get Low" is one of greatest grind anthems ever:
29.
How there was no more blissful feeling than sitting in the aisle of a Borders Books and reading a book or magazine (that you never ended up buying):
30.
How The O.C. was never the same after Marissa died and they should have just ended it then:
31.
How you thought you were so funny 'cause you listed your age as 99 years old on Myspace:
32.
That nothing Kenan Thompson has done on SNL has topped his character of Pierre Escargot on All That:
34.
That this is one of the most important scenes in the history of television:
36.
That there wasn't a more highly anticipated moment then when you finally got to see the video at the end of Making the Video: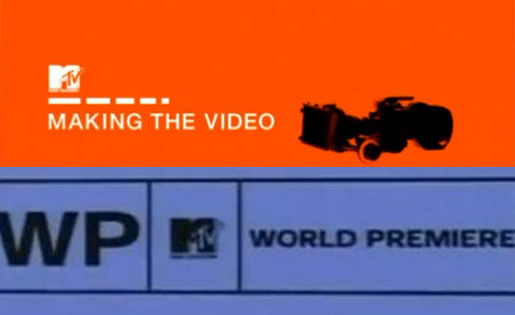 37.
How staying home sick from school meant watching Trading Spaces marathons: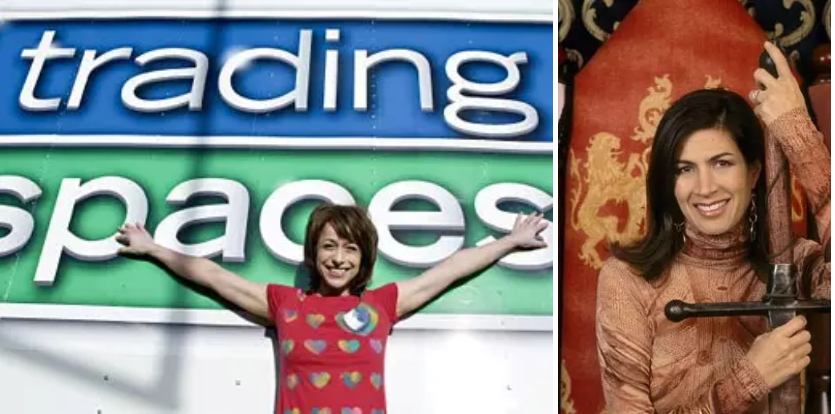 38.
That no matter how much time passes you still want Anne Hathaway and Julie Andrews to make another sequel to The Princess Diaries: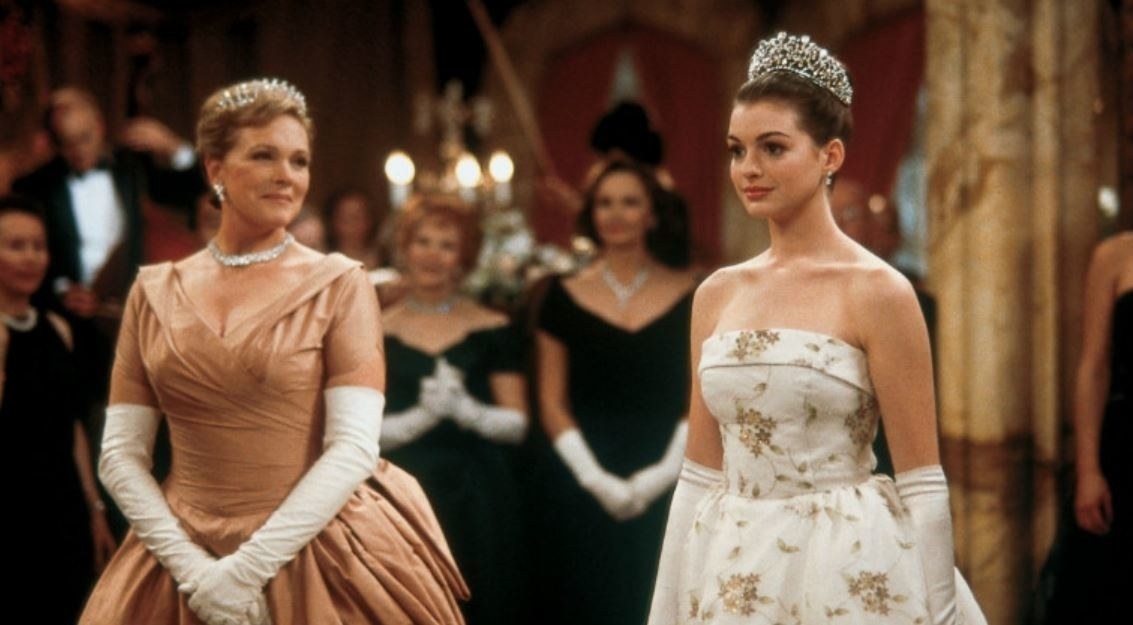 39.
How everyone had a friend or two that left dramatic AIM away messages for attention (and you fell for it almost every time):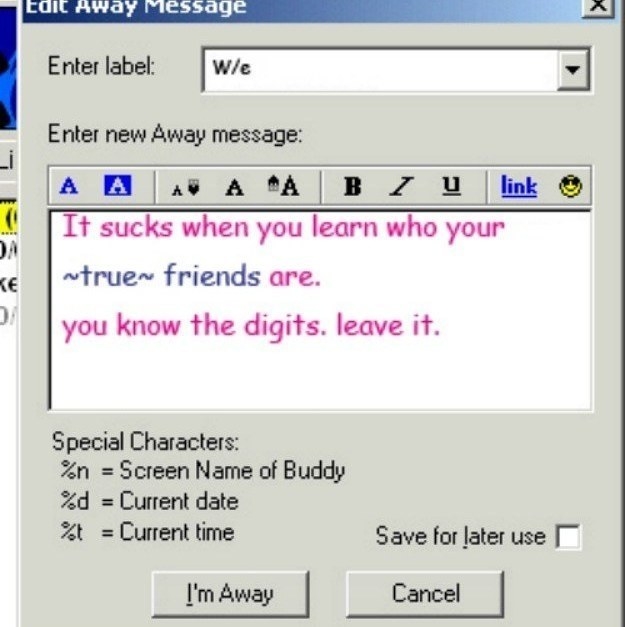 40.
That Britney Spears and Justin Timberlake's denim outfits need to be given to the Smithsonian, so that they can be displayed at the National Museum of American History: