Duffy followed up his successful 13-year run on Dallas (minus the "it was all a dream" season) with his first foray into a sitcom TV show with Step by Step, playing Frank Lambert, a divorced contractor with three children. After the series ended in 1998, he continued working steadily, including a return to soaps, on The Bold and the Beautiful, and doing voice-over work on shows like Family Guy and Justice League.
In 2012, Duffy returned to the role of Bobby Ewing — the role that launched his career — on TNT's reboot of Dallas.
Summers, already a veteran of TV sitcoms — having played Chrissy Snow on Three's Company and (regrettably) Hildy Granger on She's the Sheriff — played Carol Foster, a widowed beautician who also had three children.
In recent years, Somers has been an outspoken activist on alternative cancer treatments — having herself survived breast cancer in 2001. And in 2012, she was the host of her own online show, Suzanne Somers Breaking Through, at CafeMom.
Keanan, who may also be remembered as Nicole Bradford on My Two Dads, played Dana Foster, Carol's smart-ass eldest daughter.
Keanan most recently had a small cameo in 2010's You Again.
Call played Frank's dimwitted eldest child, John Thomas "J.T." Lambert.
In 1996, after wrapping an episode taping, Call was shot in both arms during a traffic dispute. Fortunately, he made a full recovery.
According to IMDb, Call has not worked since the series ended.
Watson played Carol's dim but very pretty second-eldest daughter, Karen Foster.
After the series ended, Watson discovered that her parents had misspent her earnings from the show. This led to her founding the Child Actors Supporting Themselves (CAST), an organization that helps child actors handle their finances.
Lankin played Frank's second-eldest child, Alicia "Al" Lambert.
Lankin has continued to work since the series ended. She most recently wrapped filming on the upcoming Veronica Mars movie, in which she reprises her role as Susan Knight.
Christopher Castile as Mark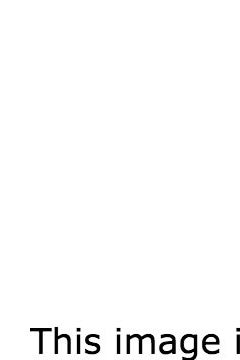 Castile played Carol's nerdy youngest child, Mark Foster.
In addition to his work on Step by Step, Castile is also well-known for playing the role of Ted Newton in the Beethoven films and for providing the voice of Eugene Horowitz on Hey Arnold!
Castile quit acting after the series ended and is now a history teacher at Downey High School.
You can read a fun profile on him in The Downey Legend.
Bryne played Frank's youngest child, Brendan Lambert. He did not, however, appear during the show's final season — and his disappearance was never explained.
After Byrne left the show, he quit acting, and according to his Myspace, he presently enjoys participating in Renaissance fairs.
Sasha Mitchell as Cousin Cody Mitchell played Frank's himbo nephew Cody Lambert, who lived in his van on the Lamberts' driveway.
Prior to Step by Step, Mitchell also played Duffy's nephew on Dallas.
Mitchell hasn't worked much since the series ended. He most recently appeared in the 2013 film Cyborg Nemesis.