As you are probably more than aware, yesterday was May the 4th, aka Star Wars Day!!!
And this year, even The Simpsons got in on the celebrations by releasing a new Star Wars-themed Maggie Simpson short on Disney+, titled The Force Awakens From Its Nap: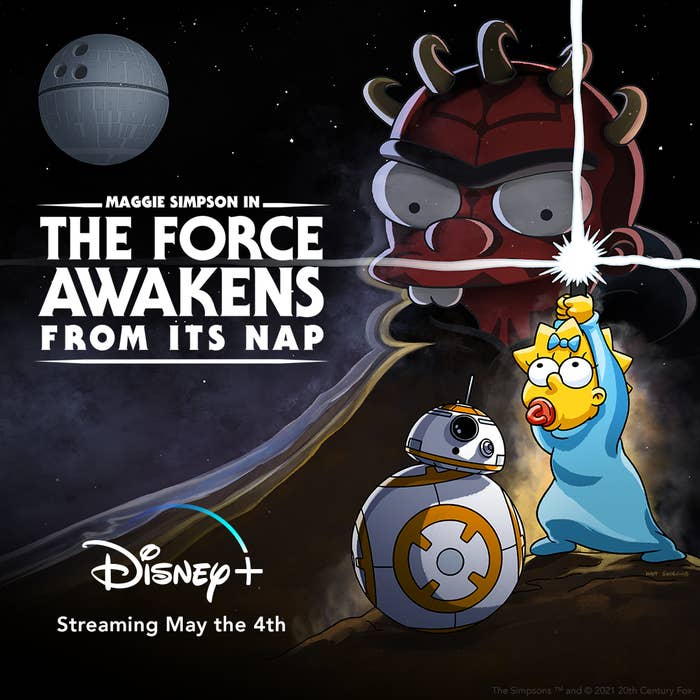 Now, like any great Simpsons episode, the short is filled with tons of sight gags and Easter eggs. Below are 12 of the best and geekiest ones you might have missed!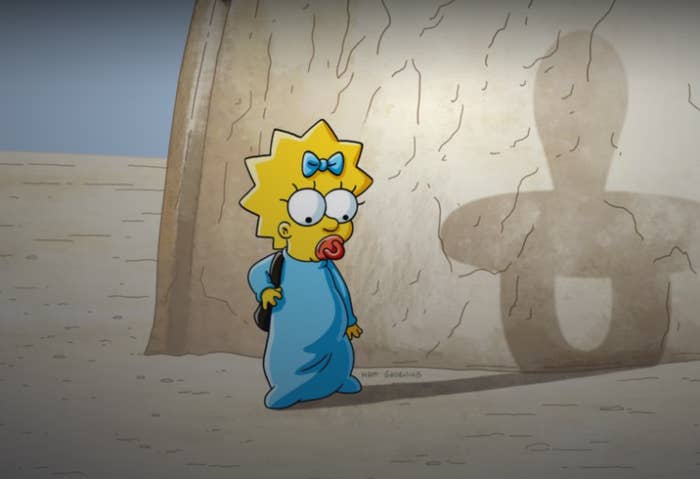 **** Warning: If you haven't seen the short (and really you should!) there are mild spoilers ahead!!!! ****
1.
The preschool where Marge takes Maggie is named Jabba's Hut Jedi Preschool, and the building is even shaped like Jabba's Palace:
2.
Princess Leia is among the kids dancing around Jabba on the school's sign: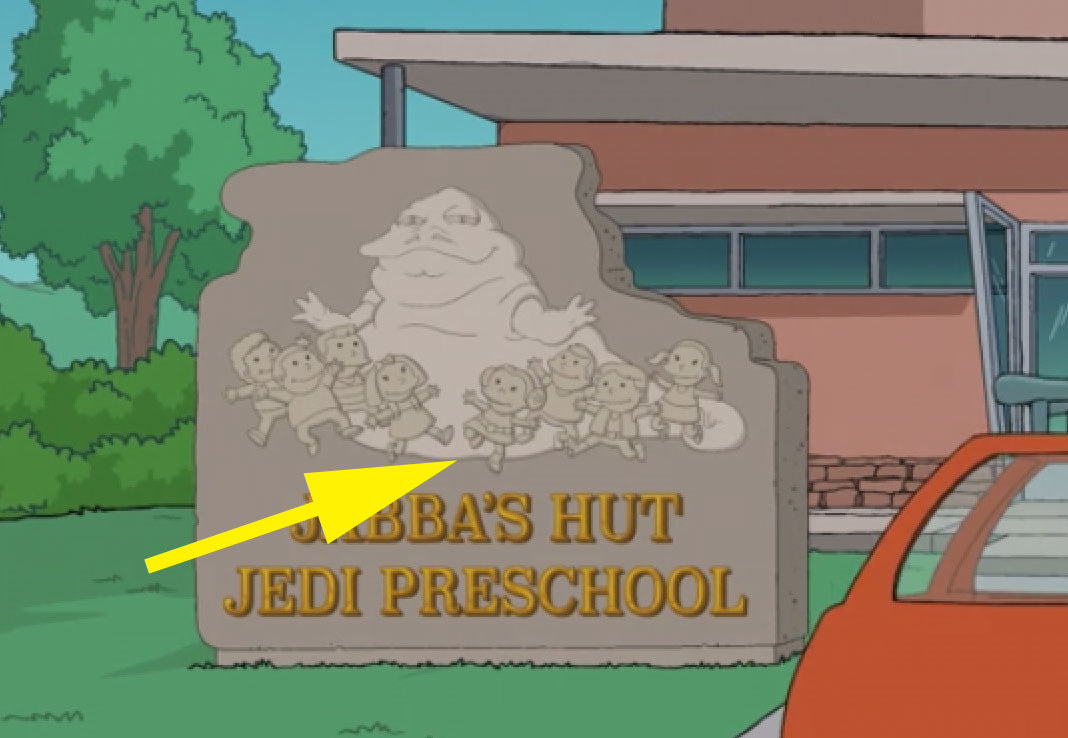 3.
A baby Gungan can be seen among the students:
4.
C-3PO's parts can be seen in a bin and they're placed in a way similar to the way he was when Chewie was carrying him on his back in The Empire Strikes Back:
5.
A Twi'lek child is playing with Marksman-H training remotes (aka the ball that Luke and Rey both lightsaber trained with):
6.
One of the walls of the preschool is decorated with kids drawings of an Ewok and a TIE fighter:
7.
The handle to a microwave is a lightsaber: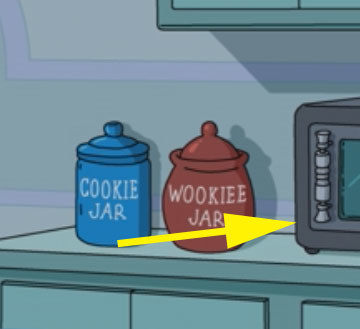 8.
In the scene where Baby Gerald Maul chases Maggie, they run past Darth Vader's helmet being used to grow potato sprouts: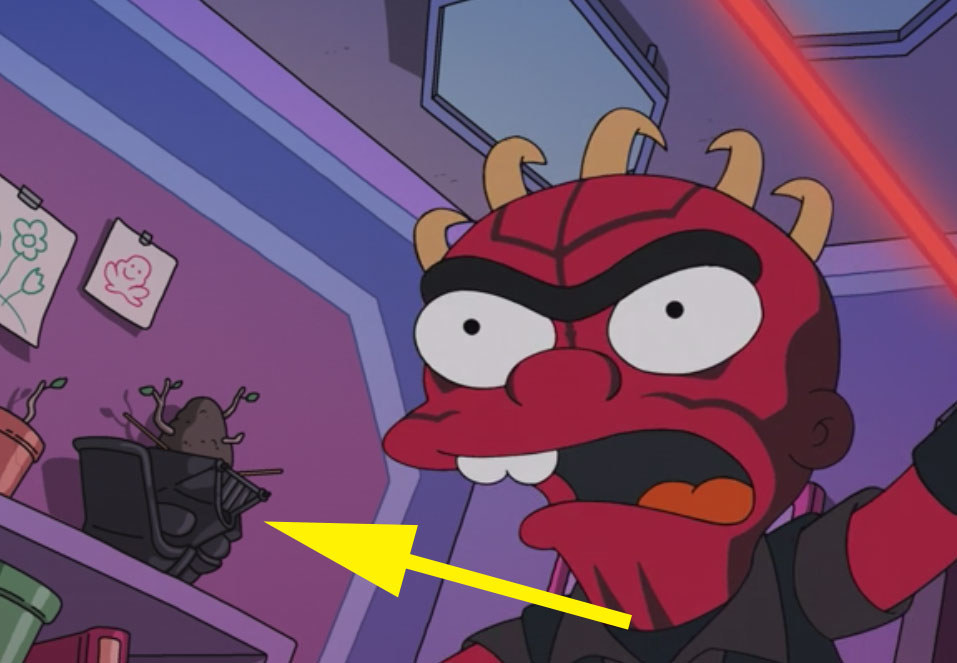 9.
Maggie runs past a sign that says not to eat Blue Milk: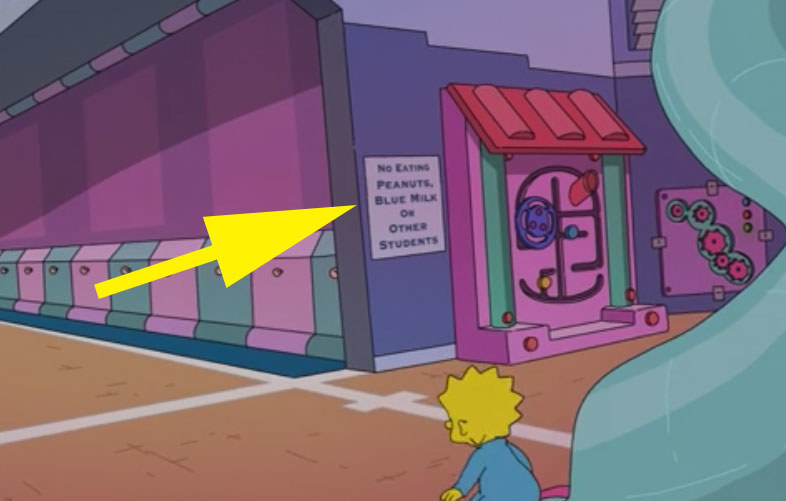 10.
The shelf with the statues of the Seven Dwarfs is actually a reference to the Team Disney building at the Walt Disney Studios in Burbank, California:
11.
When the shelf collapses Rey's helmet from The Force Awakens can be seen among the items that have fallen:
12.
And lastly, Kylo Ren is among the kids who attend the preschool and they made him shirtless too:
The Force Awakens From Its Nap is streaming now on Disney+.