Shea Couleé, Jujubee, And Miz Cracker Spill The Tea About Everything From Returning For "All Stars 5" To What It's Like Watching The Show In Quarantine
Now, just between us squirrel friends, let's be honest, these three queens all deserve to be in the Drag Race Hall of Fame!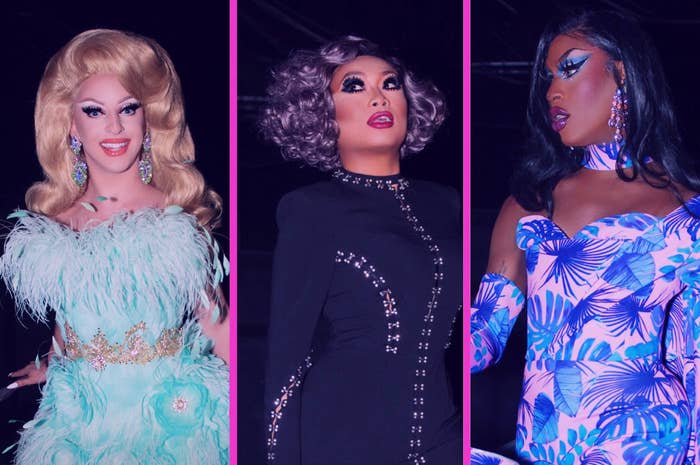 Hey kitty girls. Well, we have finally made it to the grand finale of All Stars 5 — which will air tonight on VH1! And I think we can all agree this season has been one hell of a fun ride (and a welcome distraction from the pandemic), with some pretty iconic moments and looks, looks, and more gorgeous looks. I think we could also agree our top 3 All Star queens — Shea Couleé, Jujubee, and Miz Cracker — are three of the fiercest and strongest finalists we have ever had in the show's herstory!
Well, ahead of tonight's finale, Shea, Jujubee, and Miz Cracker took time out to talk to BuzzFeed about everything from their feelings about returning to the Werk Room to which fellow Ru Queen they wouldn't want to lip-synch against.
Well first of all, congratulations to you ladies for making it to the top 3 of All Stars! I asked this question to Jujubee a few weeks ago and now I wanted to ask it to you. Shea and Miz Cracker: Was there any hesitation in returning back to the Werk Room for either of you?
Shea Couleé: I would say for myself, there really was no hesitation in returning to the Werk Room. Because I think one thing that's important for All Stars is you got to be ready for it. Because it's a lot, lot more intense than your first season, so I felt like I needed to just be as prepared as possible. And I wanted to make sure that I felt that way when I came back.
Miz Cracker: I hesitated [laughs]. I hesitated because I was living my life in the world. And I was like, I don't know if I want to give up reality for reality TV. But then I wanted to do drag at the highest level. So, I thought it was worth taking the chance — if that makes sense.
Is there a queen who wasn't on this season of All Stars that you would have loved to see and compete against?
SC: I would have loved to have seen Trinity K. Bonet or Laila McQueen.
Jujubee: Uhumm, yes! Laila is incrrreedddible.
SC: Yass! Really incredible.
MC: I would've wanted to have seen Kim Chi.
SC: Yeah, Kim Chi!
JB: Oh, yeah, yeah, Kim Chi! I also think Nicole Paige Brooks would be great!
SC: We all love Nicole Paige Brooks. She's a good ole' kiki.
JB: She's funny. She is funny for real.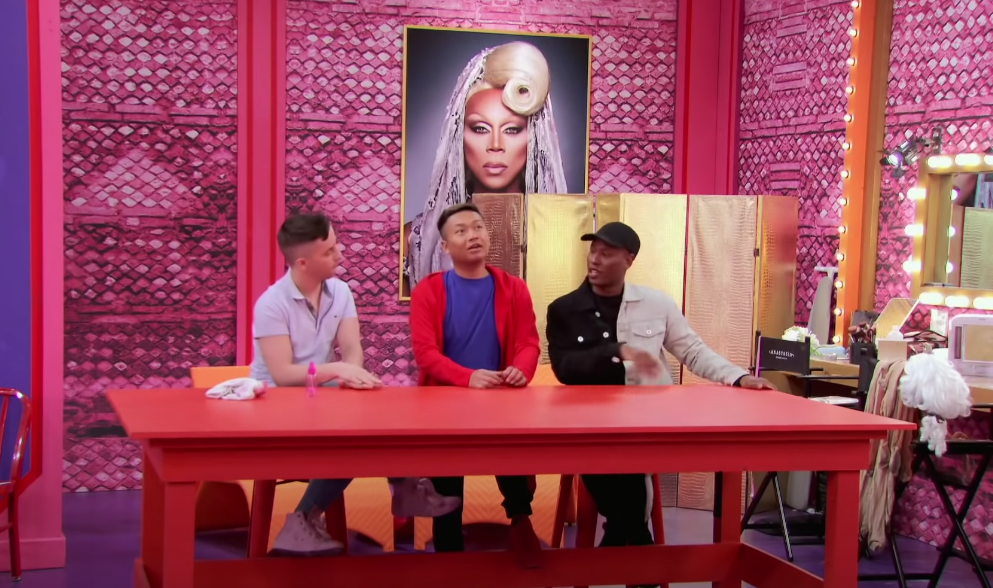 Obviously, you ladies knew even before the season premiered that you would be in quarantine — instead of what normally happens, which is being out on the road and performing during the course of the show. How has it been watching it from home? Does it make it easier to watch or is it a bit more of a difficult experience?
MC: I don't know, but for me, drag is theater. I miss the fans. I miss seeing people in person.
SC: Yeah, I mean, look, don't get me wrong. I really do miss people. But, for me it's been a lot of fun feeling like I can watch the show just like as a fan and experience it — and also not have to wear a corset while doing it. It's been really comfy [laughs].
MC: Amen!
So there is always a gag on All Stars, and this season you ladies had to lip-synch for your legacy against a Lip Sync Assassin. And so I have two-part question about. First question: Which queen would you have loved to lip-synch against?
JB: Wow. Oh, I would have loved to lip-synch with Raven, just so I can see her and say hello.
SC: Okay, well, since we were speaking hypothetically, she was just on Drag Race recently, but I would love to lip-synch against Heidi N Closet because she is so dynamic. I love that girl!
MC: I want a rematch with Kameron [Michaels] so that we can have fun. Because after our lip sync on Season 10 she's been such an incredible support and part of my life! And, actually, I'd like to do a duet with her.
JB: A duet! What song?!
MC: Oh, I don't know what song right off the bat...but maybe "Enough is Enough" [by Barbra Streisand and Donna Summer].
So the second part of my question is: Is there anyone you ladies would not want to compete in a lip sync against?
JB: Well, Kennedy Davenport, clearly. She can and would dance the house down.
SC: I probably wouldn't want to lip-synch against Charlie Hides, but for different reasons…completely different reasons.
MZ: And I also would say Kameron, again, for someone I don't want to lip-synch against. Because it would be fun and all, but she could toast me.
A big highlight of this season was the great Snatch Game episode. Did you guys bring any backup celebs you were going to do?
MC: I was gonna do Alicia Silverstone. That was going to be fun.
JB: I think I brought Marie Kondo and, in fact, I wore that wig for the hotel makeover challenge. I would have just sat there and folded things, because it brings us joy!
SC: I was going to do Dominique Jackson from Pose.
And on the topic of Snatch Game, Juju, are you okay with working in the phrase "a sensible 74" into your act from now on?
JB: You know what? Yeah, and it's totally fine. Actually my system is on at 74 right now and it's very comfortable. Very comfortable [laughs]. You know, I actually was on the phone with Valentina last night and we both talked to each other as Eartha Kitt. And she kept saying, "Pull my lever!" It was just so funny.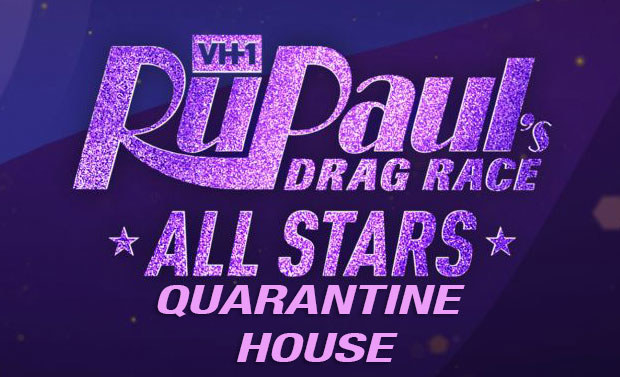 I wanted to play RuPaul's Drag Race quarantine house: All Stars edition with you ladies. So, I'm gonna list two houses, and you have to tell me which one you would pick and let me know why.
MC: Both need to like and also have dignity, okay.
Alright so here's House One: House One has Kennedy Davenport, BenDeLaCreme sending herself home every week, Latrice Royale reading you to filth at every moment, extra special guest judge Vanessa Williams, Club 96 — but it's playing nothing but "Fancy" by Reba McEntire — and having to perform a highly choreographed number with Todrick Hall.
JB: And that's one house?
Yup, that's one house.
MC: Oh…that is a lot of house.
House Two has: Katya, Naomi Smalls trying to send you home every week, Adore Delano — but as Anna Nicole Smith — extra special guest judge Jenifer Lewis, the Werk Room filled with nothing but Trixie Cosmetics, and performing a live stand-up comedy act in front of an audience of former Ru Girls.
JB: Oooh….
SC: I think I'm gonna take House One, because Kennedy makes really good food. Latrice Royale also makes really good food [laughs]. And, you know what? I've survived two highly choreographed dances by Todrick Hall, so I feel equipped.
JB: Oh, yeah, now I just remember that Todrick Hall choreography was in House One, so I'm gonna have... Wait, can we swap the comedy challenge and Todrick Hall?
Sure! We can do that. We'll do that.
JB: Then I'll go to House One — House Jujubee!!!
MC: I'll take House Two, just to see Naomi.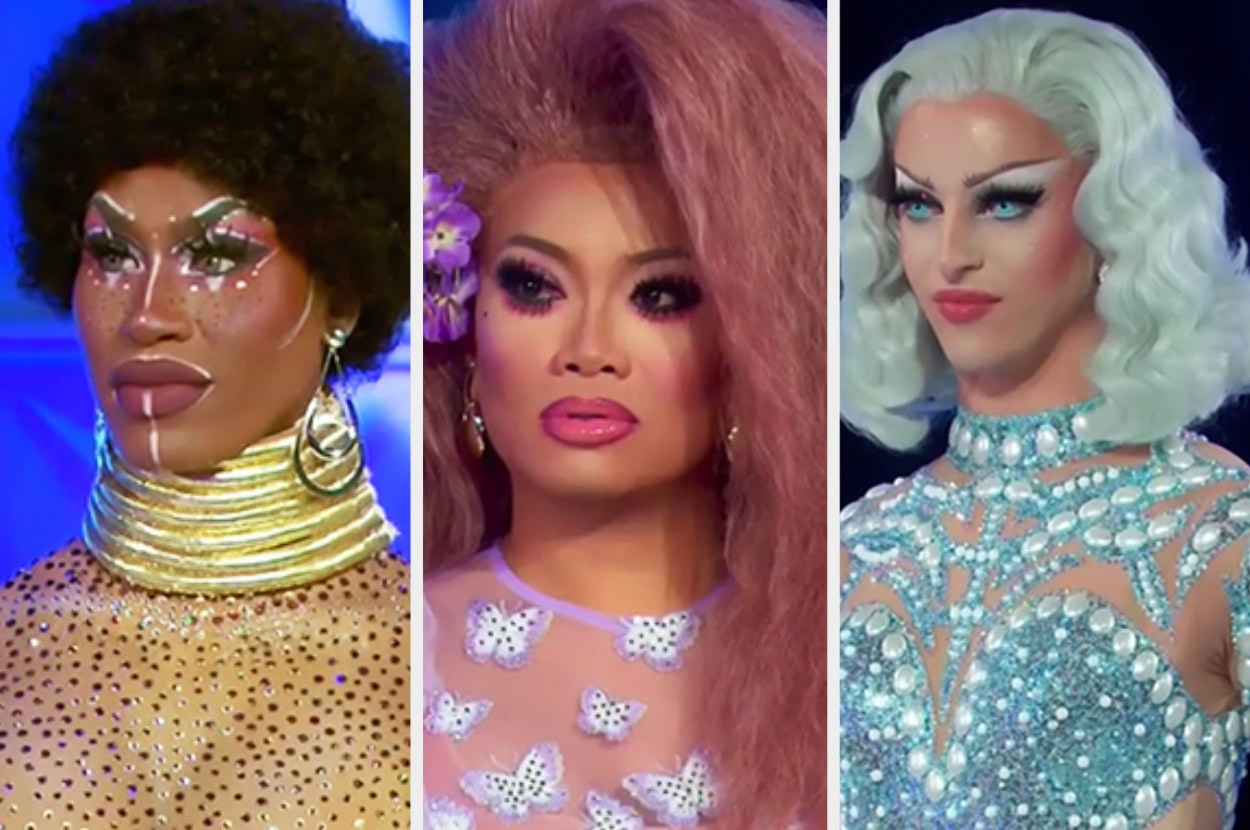 Alright, so last question: Any final words for everyone quarantined at home?
MC: You may never have another time in your life where you can actually do something that changes you permanently and have the time to do it. So if you've been wanting to learn Italian or something like that — because apparently that's what I want to do — do it now. You may never have an opportunity to do it again.
JB: YAAASSS, MISS GAGA!
MC: I am a New Yorker and…[laughs]
SC: I'd say wear a mask when you go outside, please! And wash your hands!
JB: Yeah, wash your hands! Don't be racist! And watch Drag Race: All Stars 5, Friday at 8 on VH1, boo.
SC: What she said!!!
Find out which queen gets crowned tonight on RuPaul's Drag Race All Stars 5, on VH1 at 8 p.m.