So, if you're one of Seth Rogen's 3.9 million followers on Instagram, you might have noticed he has been quiet and hasn't posted on it for a while.
He last posted this Insta on Oct. 23, 2016 — prior to that he was a pretty active user.
But, today, like smoke coming out of your mouth after a long hard puff, he has risen.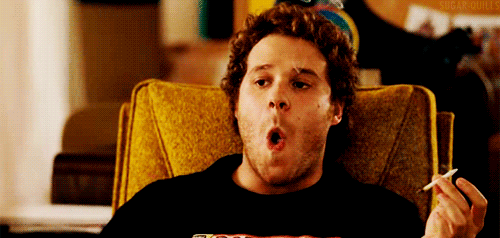 Seth has reemerged on Instagram....and he gave a pretty good explanation in his caption as to why he was M.I.A.
So there you go, celebs really are just like us. Sometimes they forget their passwords and lock themselves out of their Insta accounts.