It goes without saying that Hocus Pocus is not only a Halloween classic, but an absolute '90s classic.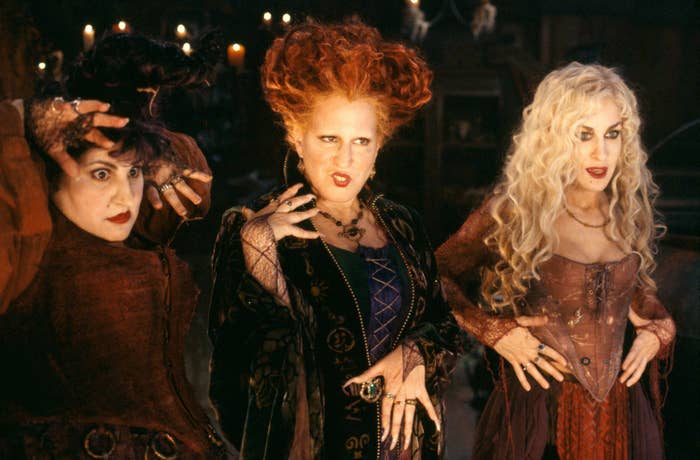 And even though the film is nearly 30 years old, it has transcended generations and the fanbase for it has only grown over the decades.
Of course, throughout the years, fans have wanted a sequel to the cult classic.
When asked if she thinks there will ever be a sequel, Sarah Jessica said that the three stars of the film are really open to it:
I think that is something that Bette, Kathy, and I are all very hospitable to the idea.
She went on to say that, while at different points in the past they had all said yes to it, this time it was different because the three are serious about a sequel and expressed it to "the right people":
And I think for a long time people were talking about it as if people were moving forward with it in a real way, but we were unaware of it. But I think now, we've gotten to the point where we've agreed publicly to the right people, "yes, that would be a very, very fun idea," so we'll see what the future holds.
Now it is important to note that there is a Hocus Pocus sequel in the works for Disney+, but not much is known about it. And, by the sound of this interview, it might not be a direct sequel to the movie, as it sounds like the original cast isn't involved with it.
All I can say is: Hopefully someone at Disney is working on getting a proper sequel to us, 'cause we're not settling for anything less than the three Sanderson sisters!!!