The Queens Of "RuPaul's Drag Race" Season 14 Played Our Game Of "Who's Who?" And The Library Was Definitely Opened
The queens served us up some superlatives with a side of drama.
Hello, hello, hello. Guess who's back in the house (well, on our TV screens at least)? Yup, RuPaul's Drag Race is back, back, back again and hennys, I think it's safe to say we're all ready for whatever Mama Ru has in store for us with this new season!
And to celebrate the return of the show, we invited the fabulous queens of Season 14 to join us on Zoom to play a few rounds of our hilarious — and, of course, always just slightly shady — game of superlatives: "Who's Who?"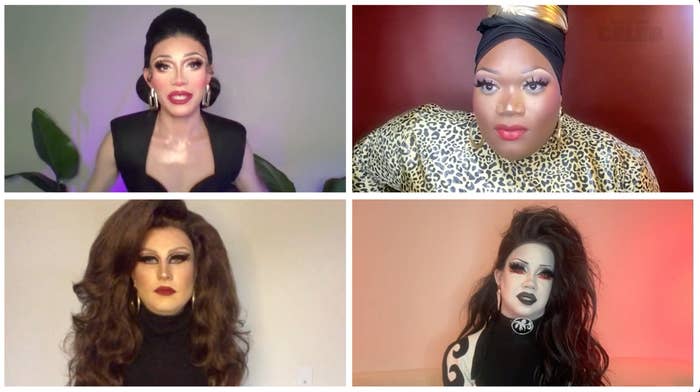 Let's just say that the library was definitely opened and these divas didn't hold back — as they poked a little fun at their fellow sisters and spilled some tea while playing.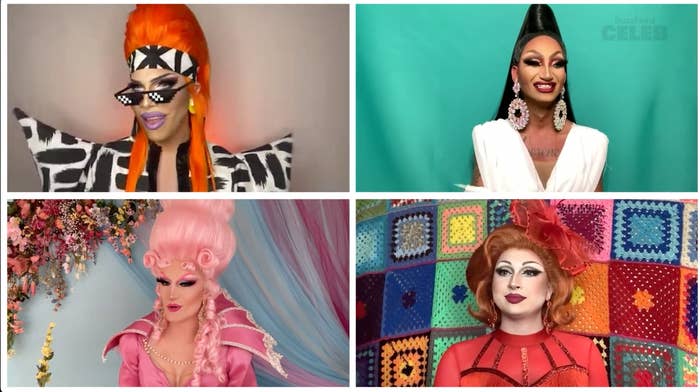 Are you ready to find out which Season 14 queen is likely to deliver a fierce read at any given moment? Or which queen might have maybe taken a sewing machine from the Werk Room back home with her? Well, have your finger sashay over to the play button and watch the video below:
And you can catch these lovely queens on RuPaul's Drag Race every Friday at 8 p.m. ET on VH1.