Katy Perry And Taylor Swift Have Just Publicly Squashed Their Feud On Insta
"PEACE AT LAST" 😭
It's no secret that Taylor Swift and Katy Perry have had one of the biggest and most infamous feuds of the decade.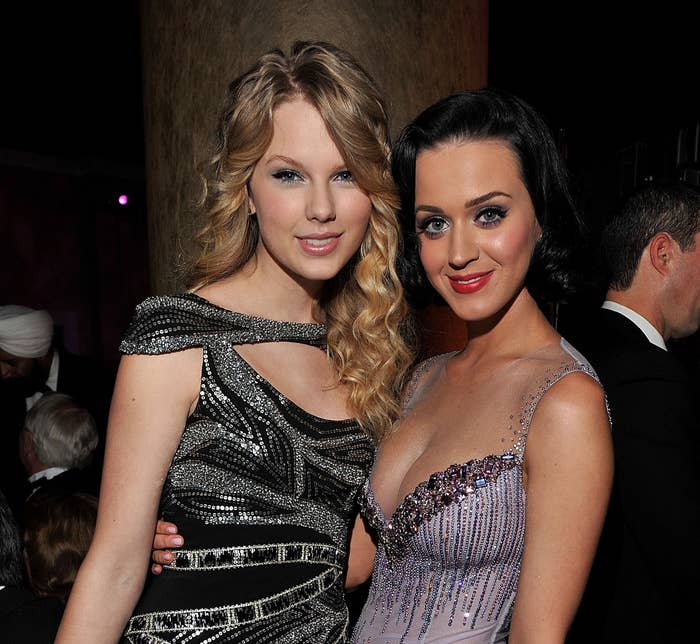 This has been a long time in the making: Back in May 2018, Katy sent Taylor a note and a literal olive branch as a peace offering (which Taylor posted on her Insta story).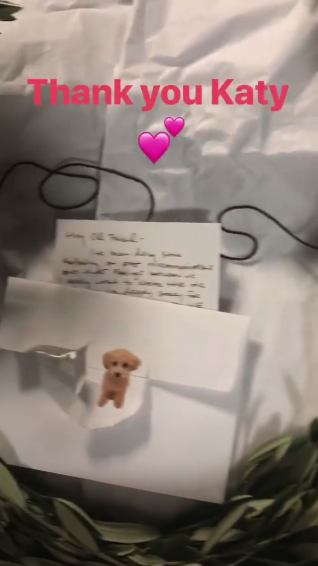 All was quiet on the Katy and Taylor front until two weeks ago, when Katy liked a tweet Taylor posted of her new cat, Benjamin Button.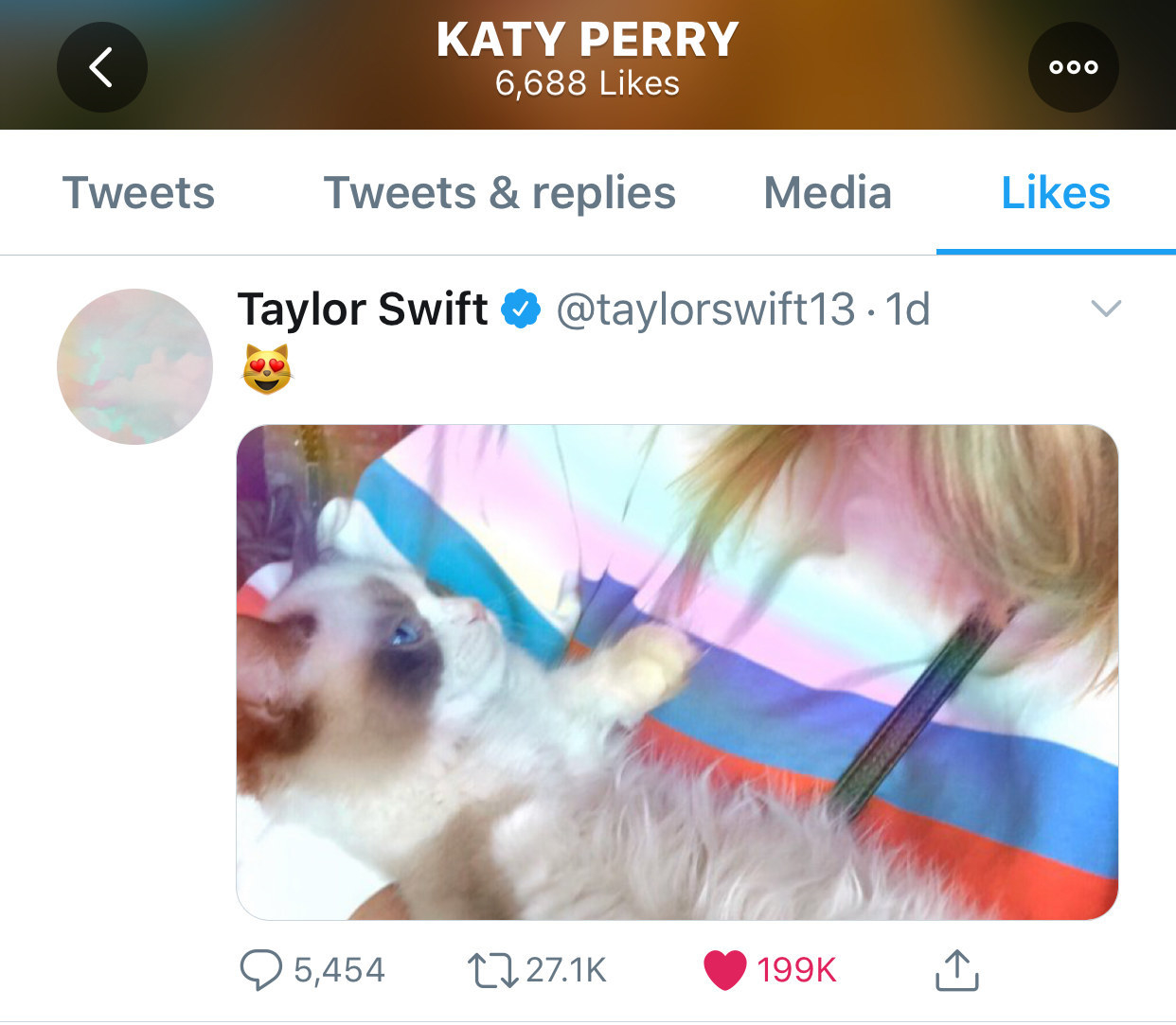 After Katy's like, Taylor then added Katy's new song "Never Really Over" to her "ME!" Apple Music playlist.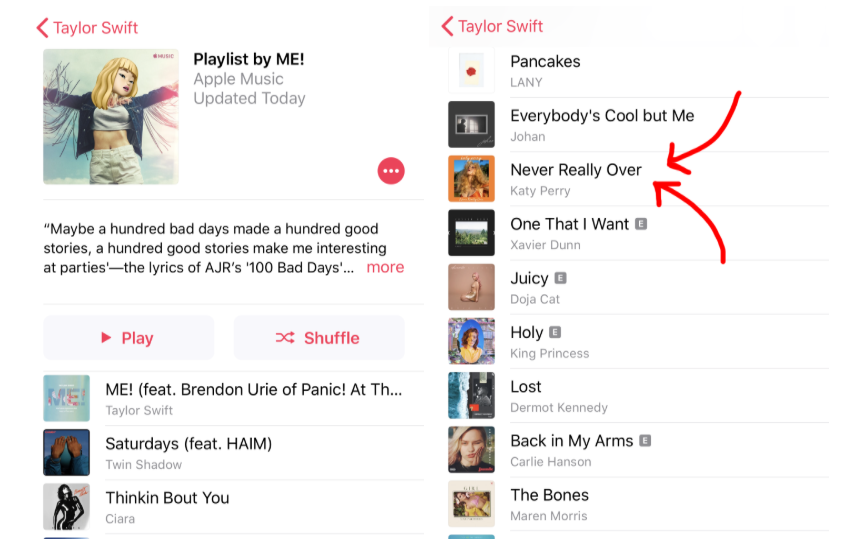 Then today, Katy posted this on her Instagram and tagged Taylor in it and put the location as "Let's Be Friends":
I mean, "PEACE AT LAST" ❤️❤️❤️!!!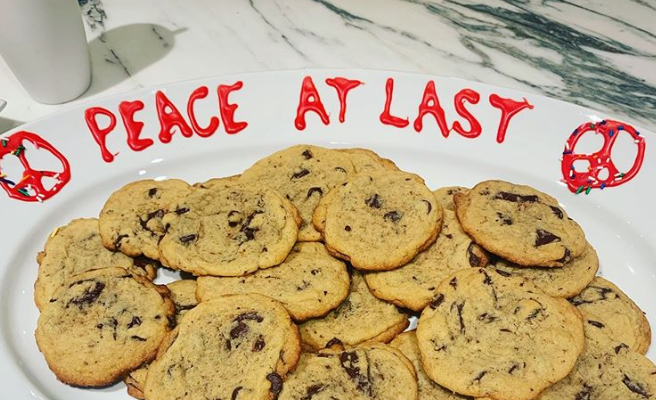 Honestly, I love that these two are making it known that they have put all that behind them and that they're friends again!!! 😭😭😭