A Brand New Mickey Mouse Series Is Coming And It's Going To Be Everything Disney Fans Could Want
Pixar isn't the only one with the clever Easter eggs.
Okay, so in case you didn't know (which LBH, you probably did or else you wouldn't be clicking on this post), back in 2013, Disney relaunched Mickey Mouse and the rest of the gang in a brand-new series of shorts.
The series — which ran on Disney Channel from 2013–19 — didn't just have a completely different style of animation from the classic Mickey Mouse cartoons of the 1930s–50s, it also had a new direction in humor (much more visual, ~adult-ish~, and tongue-in-cheek).
But the shorts were also a gold mine for Disney fans, as they were chock-full of deep cuts and Easter eggs! Sadly, the pretty genius series ended last year.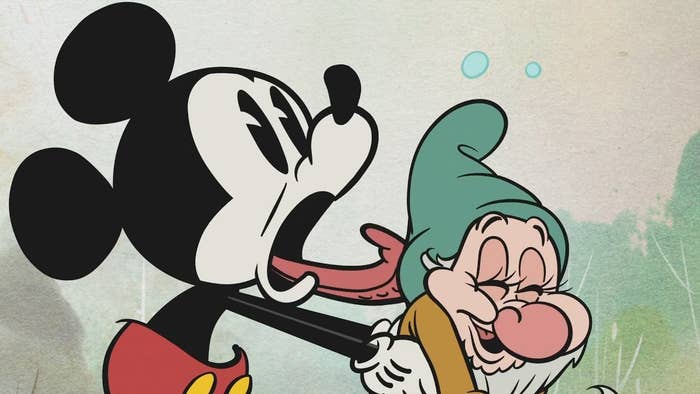 Well, Disney fans, good news: We're getting a brand-new series of shorts featuring Mickey Mouse and the rest of the fab five this week, titled The Wonderful World of Mickey Mouse.
And the good news continues, as the new series is a continuation of the Mickey Mouse shorts!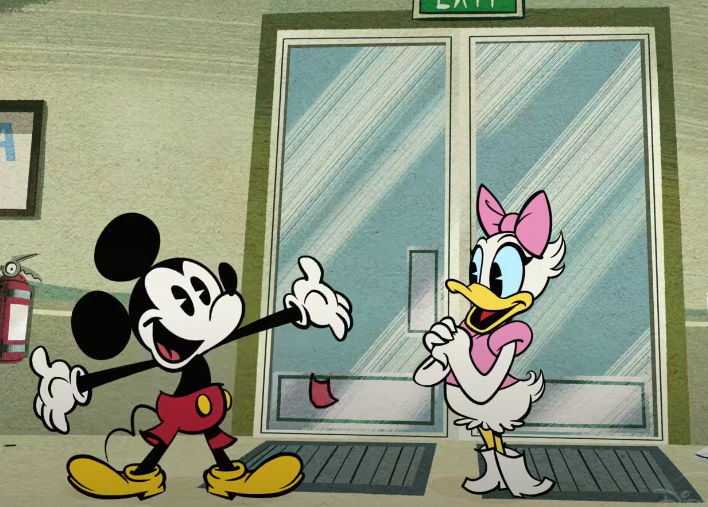 This, of course, means that not only will the same humor continue, but we'll also get more hidden Easter eggs that are sprinkled throughout the shorts. And in celebration of the series premiere, Disney gave us a sneak peek at some of the nuggets that'll be hidden within the new series. Like this one of Mickey Mouse planting a flower bed that looks exactly like the Mickey face flower bed you see at the entrance of Disneyland: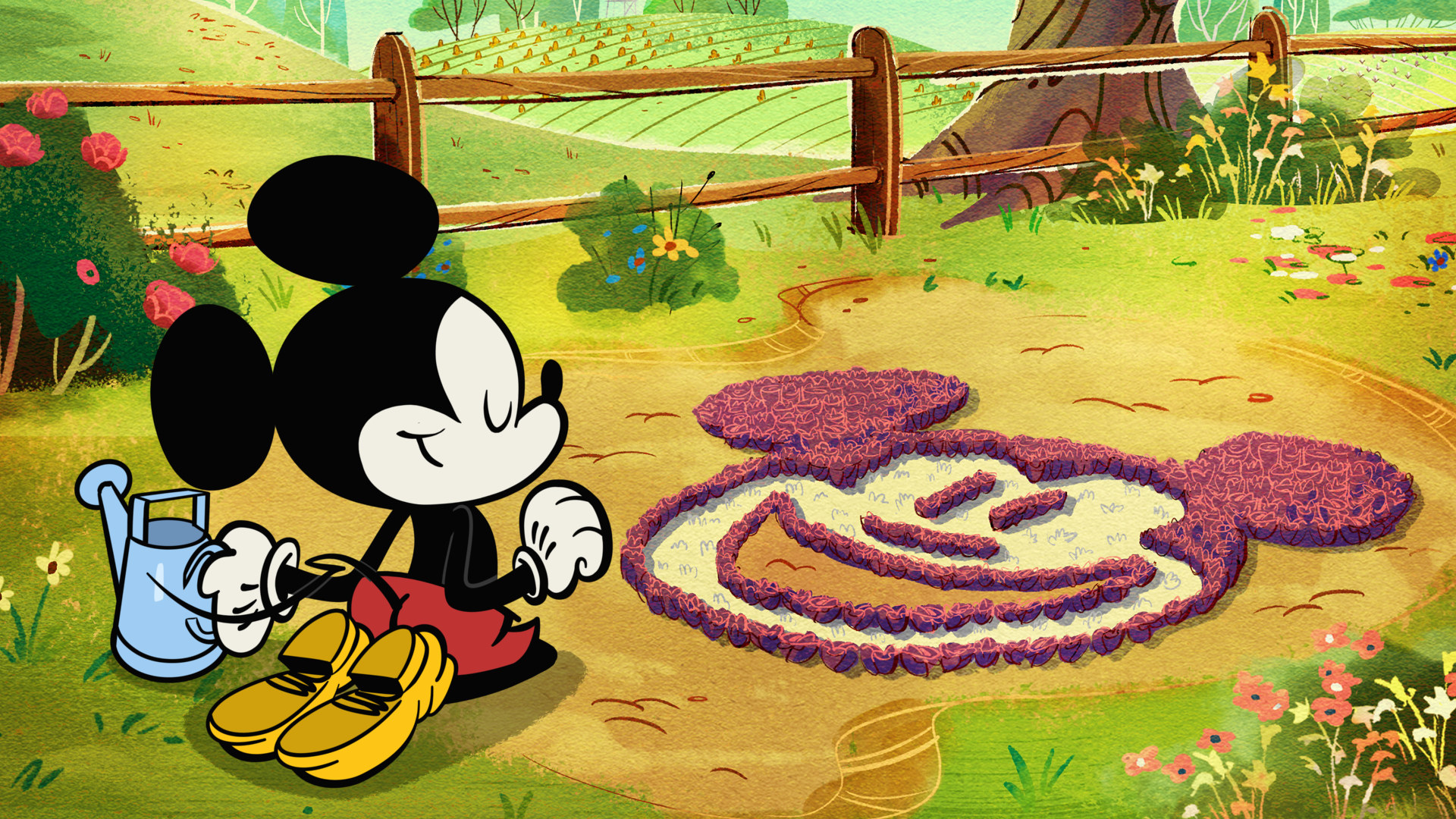 Speaking of Disneyland, they will also have other Easter eggs that pay homage to the Happiest Place on Earth, like this one of Frontierland as a setting...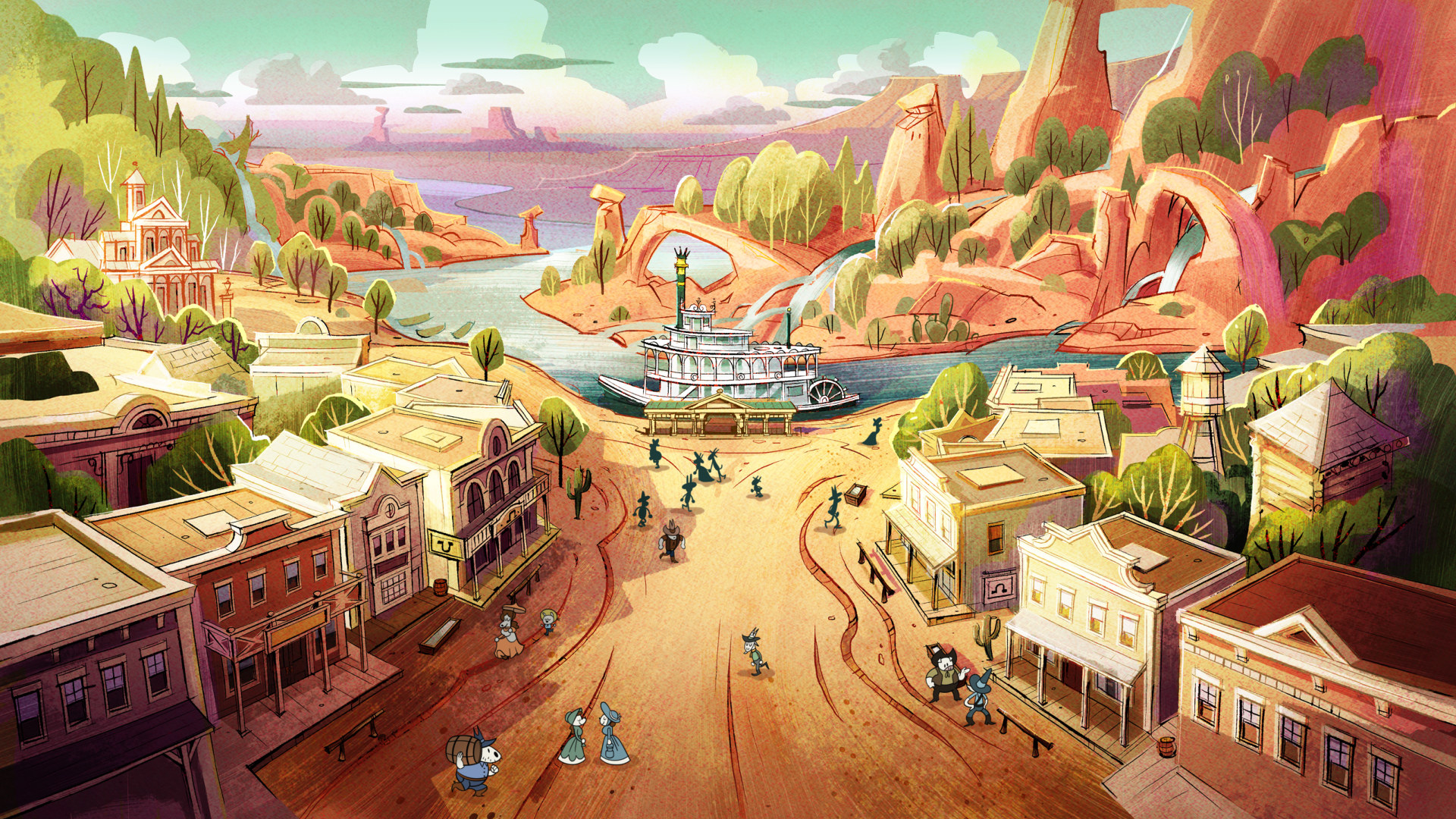 ...and this one of Mickey Mouse and the Big Bad Wolf re-creating the iconic "partners" statue: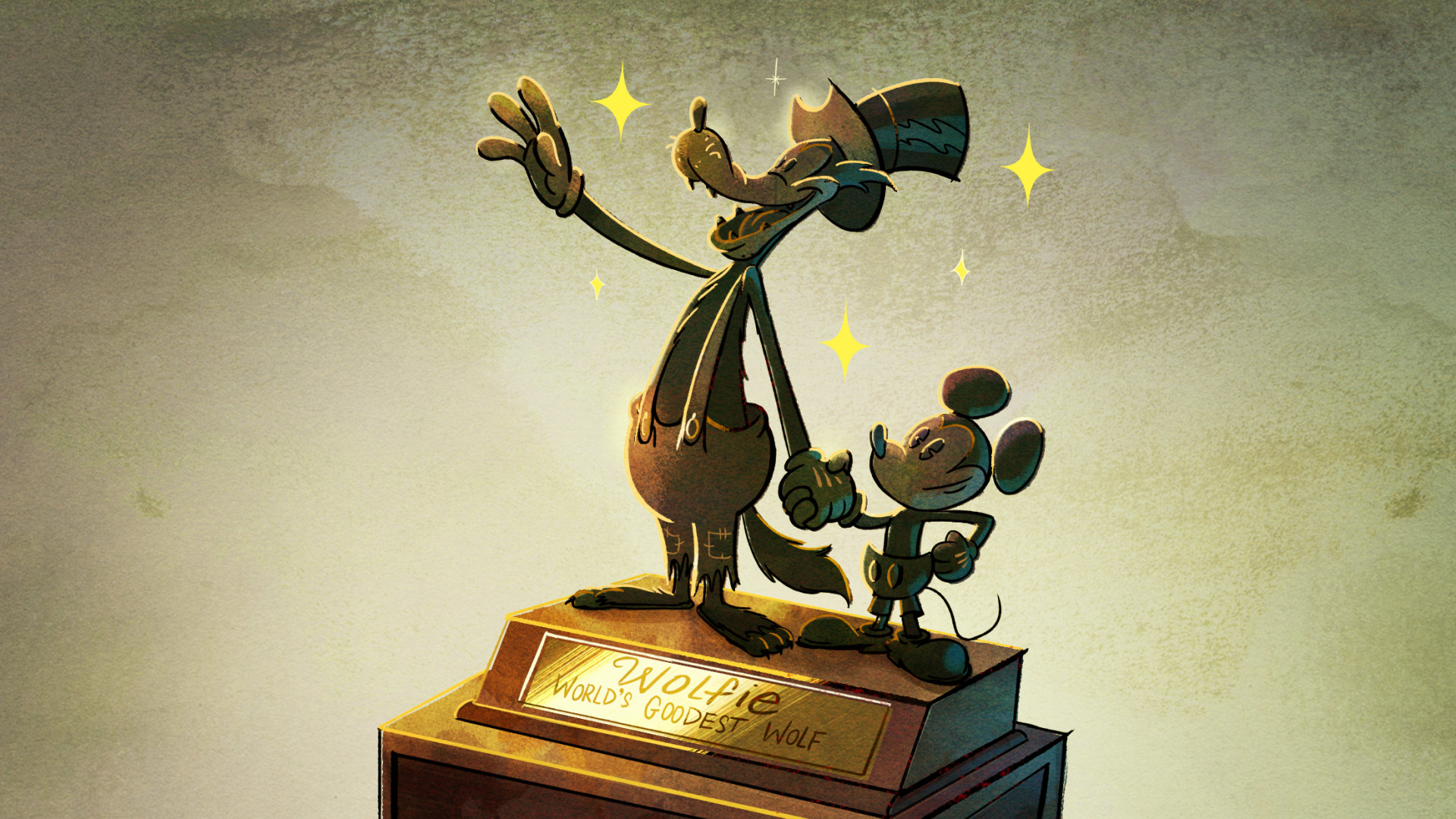 There are also some deep-cut gems for fans to find — like this one of Disneyland's long-gone attraction, Monsanto House of the Future.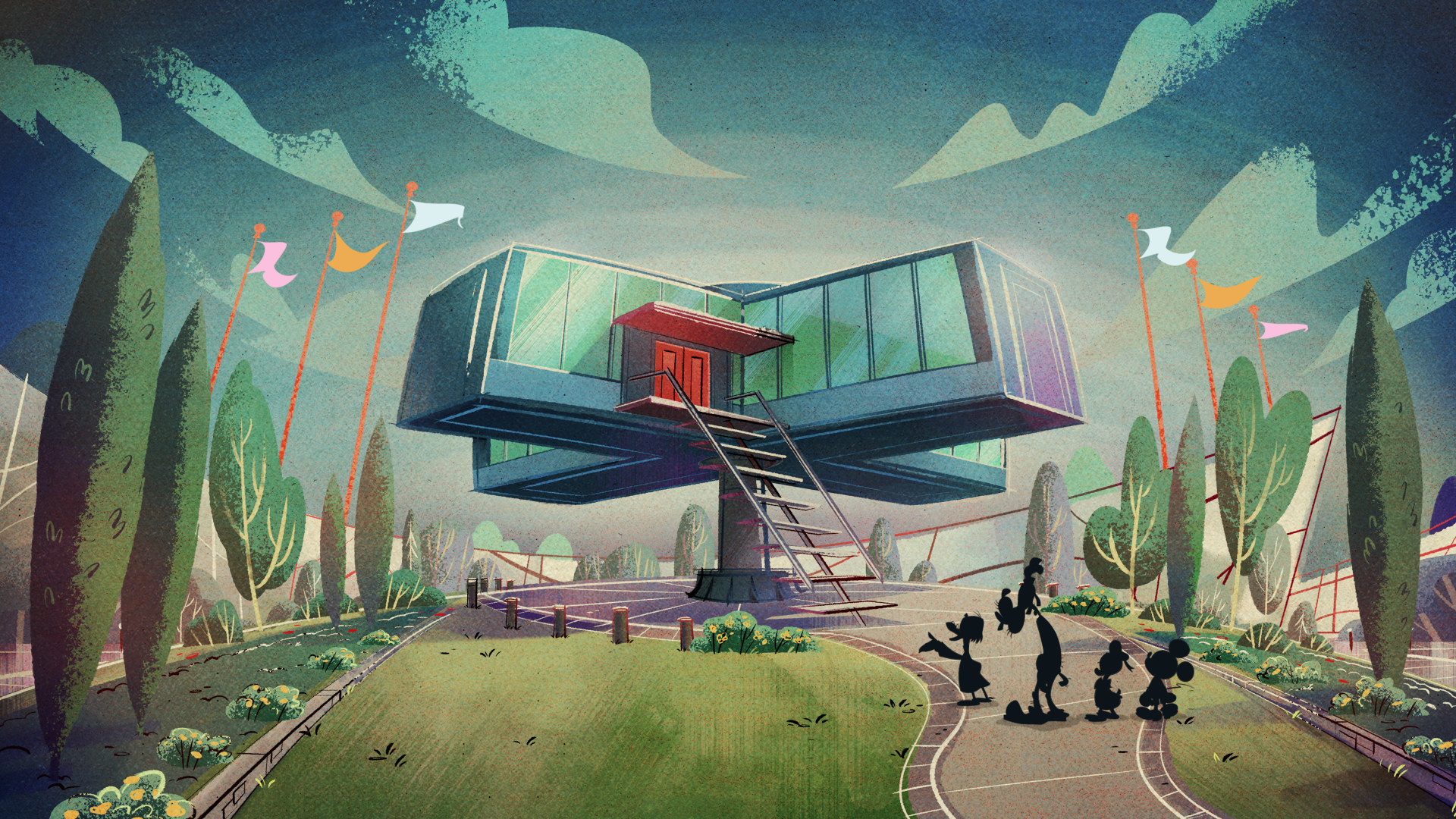 Or this one that references the classic 1938 Mickey Mouse short Brave Little Tailor, as well as the Disney family crest: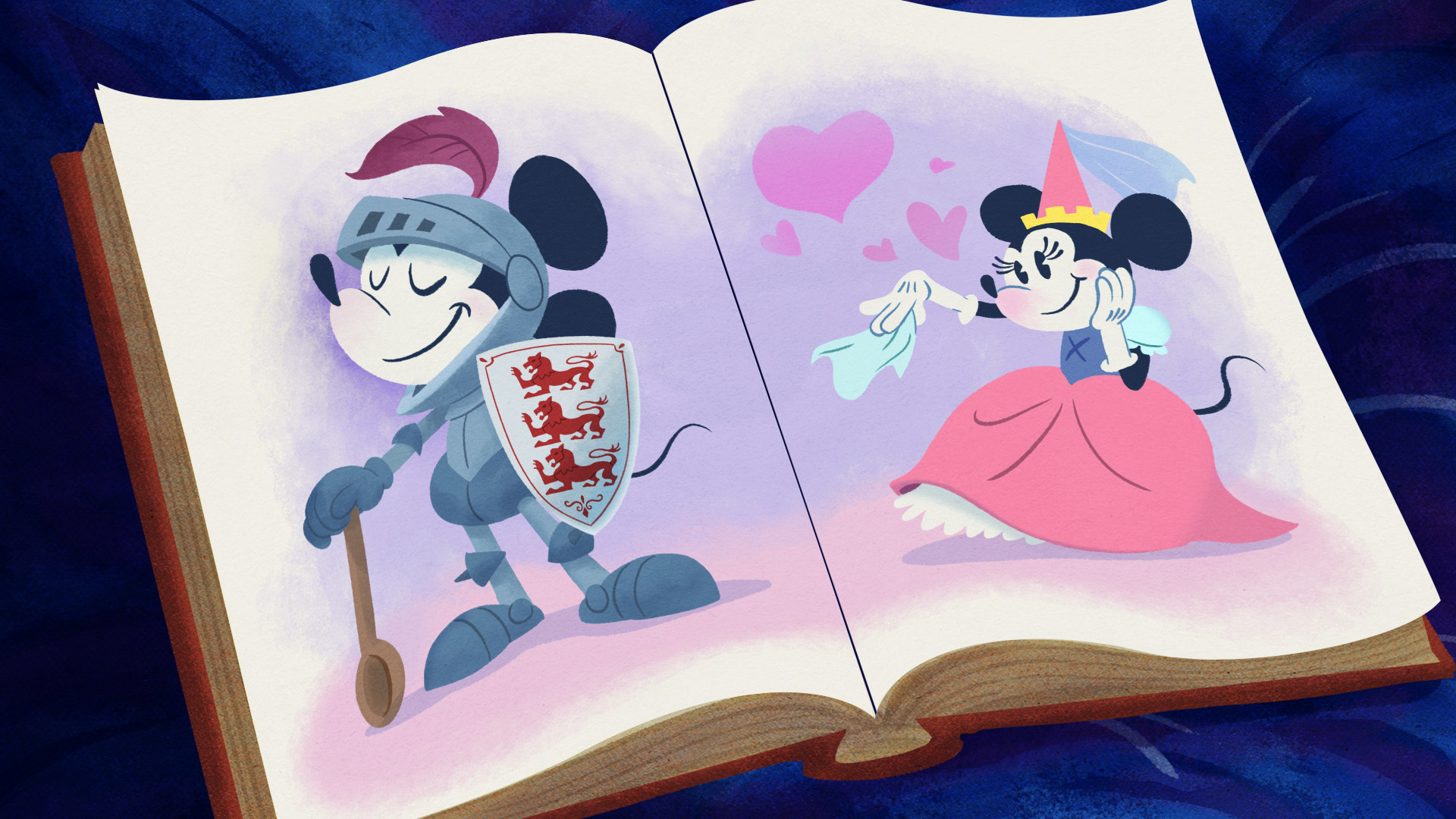 The Wonderful World of Mickey Mouse premieres on Nov. 18 — just in time for Mickey's birthday — on Disney+ and you can check out the trailer below: