9 Celebrity #TBT Photos You May Have Missed This Week
Mario Lopez hanging out with Selena kicks off this week's #ThrowbackThursday.
1.
Mario Lopez took us back to the early '90s when he got a chance to hang out with Selena.
2.
While Kylie Minogue took us back even further, to the mid-'80s to be exact, with this screen-cap from her Neighbours audition tape.
3.
Uzo Aduba (on the right) shared this adorable photo of herself in a very '80s Easter dress.
4.
Anna Paquin posted her cute high school graduation photo.
5.
Elton John remembered the time he was joined by Rod Stewart during an April Fools' Day concert in 1991.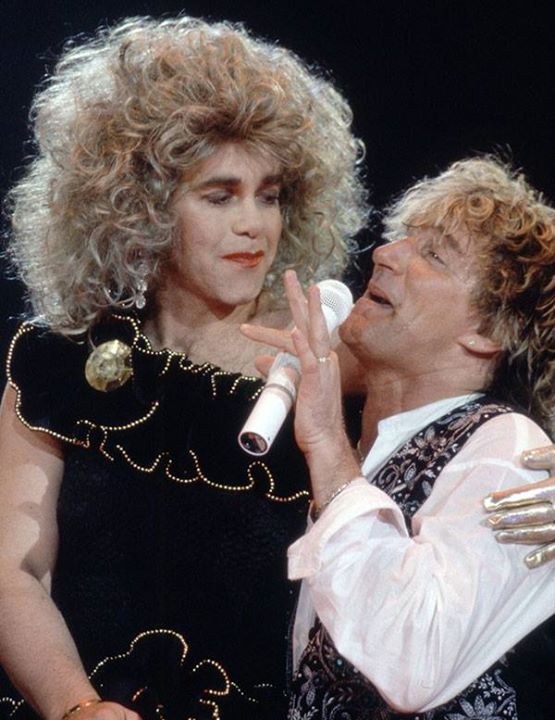 6.
Rosario Dawson posted this pretty epic early '00s photo of herself with her Down to You co-stars Ashton Kutcher, Freddie Prinz Jr., and Julia Stiles.
7.
Cristela star, Carlos Ponce, shared the 1998 People en Español cover where he was named one of the 25 most beautiful people of the year.
8.
Felicity Huffman shared this cute photo of herself and Eva Longoria back in their Desperate Housewives days.
9.
And finally, Sarah Michelle Gellar, in honor of April Fool's, gave us a #TBT gif of herself as Daphne in Scooby-Doo.