Mariah Carey Just Made Fun Of "Glitter" Flopping, And I Am Ded
I guess Glitter won't be getting added to the Criterion Collection.
As we all know, Mariah Carey is an undisputed living legend, a DIVA with the range, a songwriter and producer, who has had 18 No. 1 singles on the Billboard Hot 100, and many, many critically-acclaimed albums and singles.
And like I've said before, she is Queen of Twitter!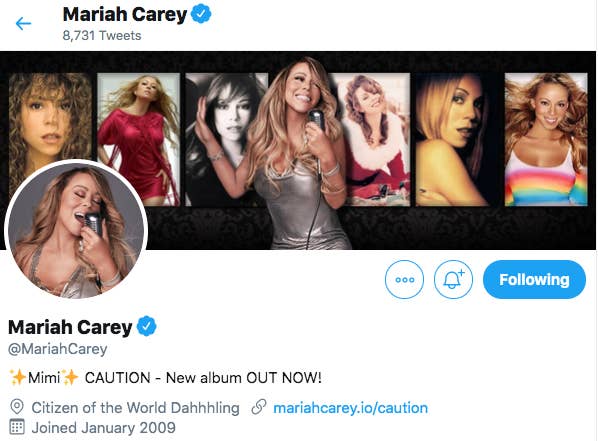 Well, earlier today, Mimi graced us with a butterfly kiss of a tweet that is an example of why she is slaying it on Twitter.
It all started a few days ago when director Jordan Brady tweeted at Mariah asking what ever happened to a movie they were supposed to work together on:
And earlier today, Mariah responded with this tweet and I am 💀:
Of course the Lambilys had some feelings about this tweet:
There you have it, Mariah is a pop queen who isn't afraid to poke fun of herself on social media!
And FTR, Glitter deserved better!!!