Last night Madonna took the stage on The Tonight Show Starring Jimmy Fallon to perform — along with the Roots — a stripped-down version of her 1984 hit single "Borderline."
While it was a much slower and raw take on her synthy dance-pop classic, she FUCKING KILLED it.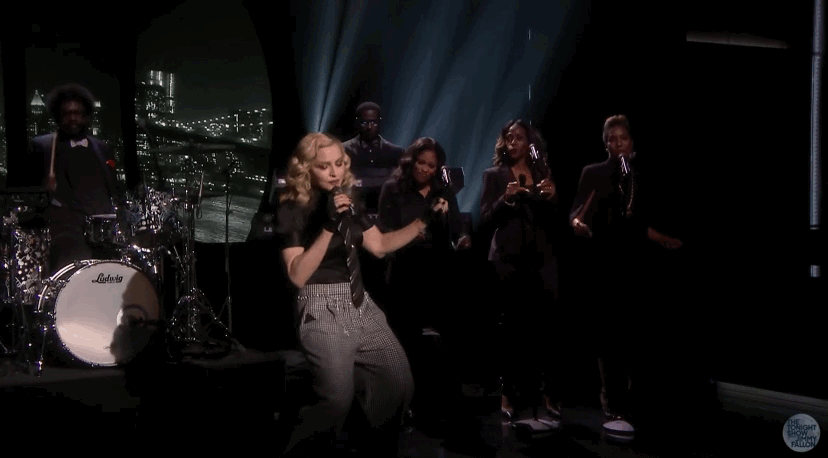 She even went all the way with it and re-created some of the dance moves from the iconic music video.
Oh, so, so sweet '80s dance moves!
And in case you didn't know, exactly 32 years ago "Borderline" became Madge's very first top 10 single on the Billboard Hot 100.
Now ask yourself, will your fave be slaying it like this in 32 years?!