So it goes without saying that Netflix's Tiger King has captivated us all!!!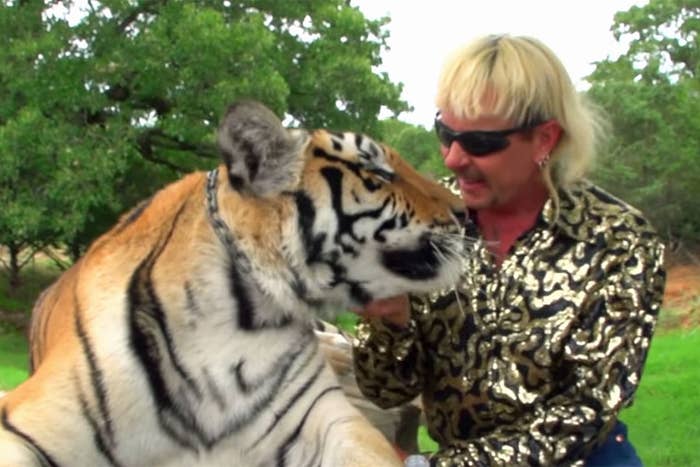 And aside from all of the people on the series having over-the-top personalities, they all seem to have some very, um, colorful style.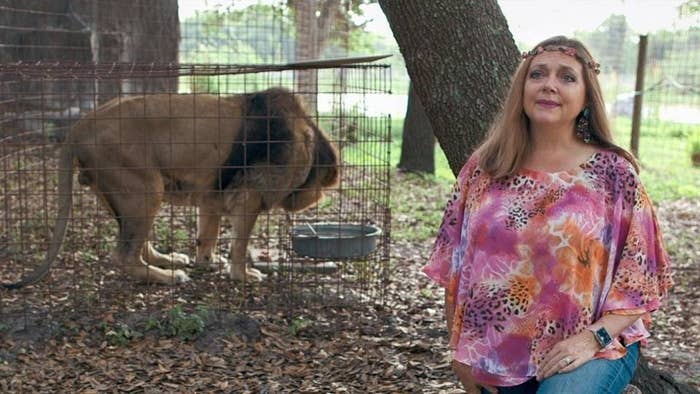 Which, of course, has led to the creation of a million memes — but this one by @therealface, about Joe Exotic looking like a Lisa Frank notebook come to life, is truly too real:
Well, yesterday Lisa Frank made all our dreams come true by posting this beautiful fan art (by arielhart.gif) of Joe Exotic drawn in a Lisa Frank style on their Instagram:
And yes, they truly knew this ART was just what the world needed: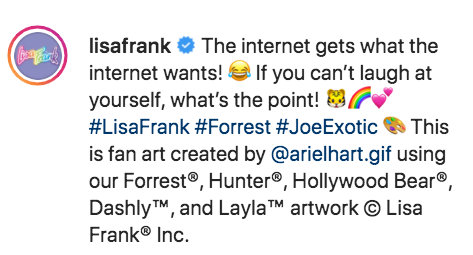 Of course, the creator of the meme was one of the first to thank them for this visual gift:

Even Netflix was left speechless:

Honestly, I know this Lisa Frank acid trip is how Joe must see the world!!!
All I have to say is: Lisa Frank, please get on this and make a whole line!!! I need Tiger King–themed stickers, book markers, pens, and folders, ASAP!!!!!