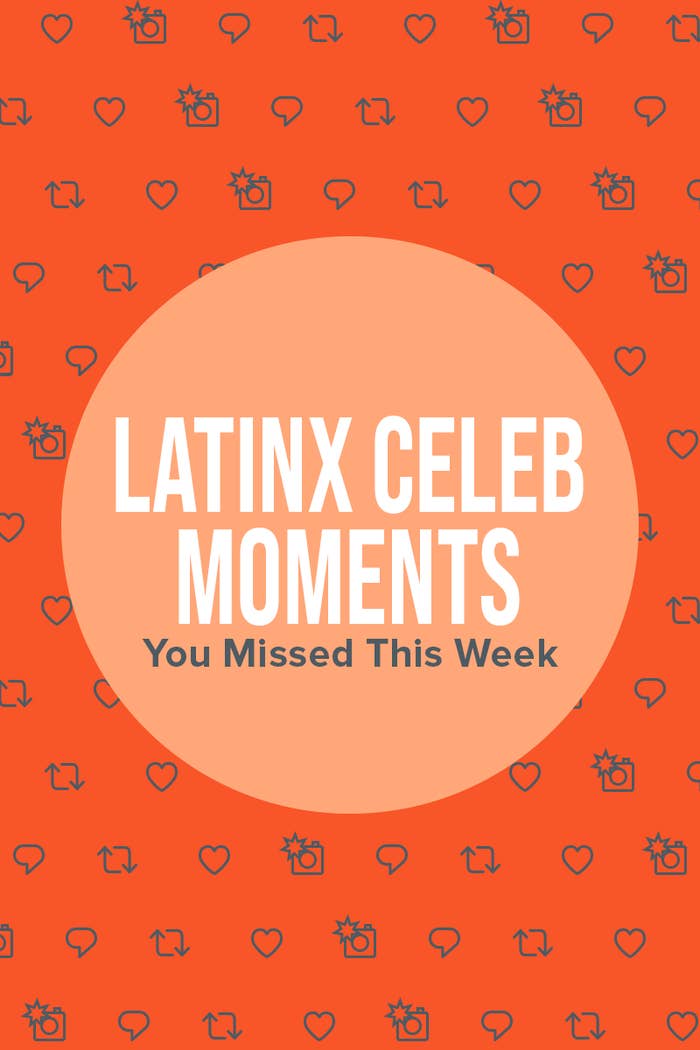 1.
Shakira announced she's got a ton of new songs — so it sounds like we're not too far from a new album:
2.
Maluma took an elevator selfie:
3.
Diego Luna partnered with Chivas Regal:
4.
Camila Cabello modeled a new hairstyle:
5.
Alfonso Herrera reunited with his Amar te duele costar, Armando Hernandez:
6.
Yalitza Aparicio participated in the #PoderPrieto campaign, which aims to fight racism against darker skin in Mexico:
8.
Ana De la Reguera reminded everyone to watch her new Netflix movie, Army of the Dead:
9.
Natalie Morales shared the poster for Plan B, the new Hulu film she directed:
10.
Arturo Castro poked fun at the new portrait taken of him:
11.
Christina Aguilera went horseback riding (or took a horse for a walk?) in the hills above LA:
12.
Justina Machado finally got a chance to go back to New York:
13.
Camila Mendes went to a cabin in the woods with her friends and Riverdale costars:
14.
Édgar Ramírez took a dramatic up-close selfie:
15.
Miguel worked on music in the studio:
16.
Eva Mendes congratulated Jessica Alba for taking her company — Honest Company — public by posting this photo of the two of them at a launch party in 2005:
17.
Salma Hayek shared the trailer for her upcoming Marvel film, Eternals:
18.
Stephanie Beatriz took a photo with Melissa Fumero while filming an episode for the upcoming season of Brooklyn Nine-Nine:
19.
And lastly, after a small break, Bad Bunny came back to Insta with a series of new selfies: