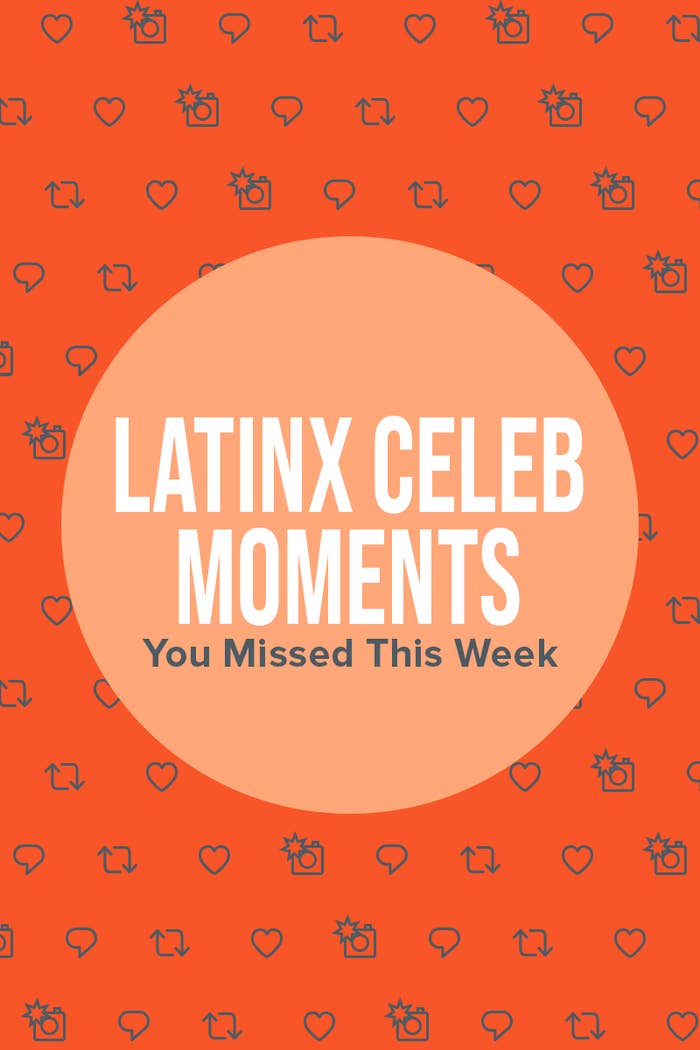 2.
Wilmer Valderrama was excited to share the first trailer for Disney's Encanto (which he happens to be a voice actor in):
3.
While Gabriel Iglesias was excited to announce that he was collabing with Tapatío hot sauce as part of the brand's 50th anniversary:
4.
Aubrey Plaza wrapped filming her upcoming movie, Spin Me Around, in Italy and celebrated by sightseeing with her costars (who include Alison Brie):
5.
Bad Bunny drove around lip-synching to Mora's "Volando (Remix)," which he is featured on:
6.
Danna Paola ate a clementine while decked head to toe in Prada:
7.
Danny Trejo announced that his memoir is now out:
8.
Adriana Lima did a little late-night photo shoot:
9.
Jennifer Lopez dropped the music video for her new single with Rauw Alejandro, "Cambia el Paso":
10.
Madison Reyes felt pretty in her new dress:
11.
Salma Hayek attended the Balenciaga couture show in Paris:
12.
Alfonso Herrera left Atlanta after being there for the last eight months:
13.
Zoe Saldana took an artsy selfie in Italy:
14.
Anthony Ramos worked out in the rain:
15.
Sofía Vergara went on vacation with her husband, Joe Manganiello, and some family:
16.
Neymar celebrated with his fellow Brazil players after defeating Peru 1–0 in the Copa América semifinals:
17.
Maluma wanted us to guess if he's single or taken:
18.
And finally, Selena Gomez celebrated the release of her swimsuit collab collection with La'​Mariette: