Last week, after a New York judge denied Kesha's legal plea to get out of her exclusive contract with producer Dr. Luke — who she alleges sexually and physically abused her for years — she was met with a wave of support online by both celebs and fans.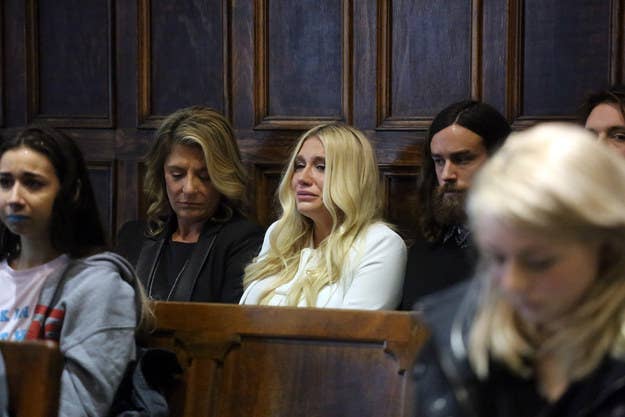 Fellow pop stars like Lady Gaga...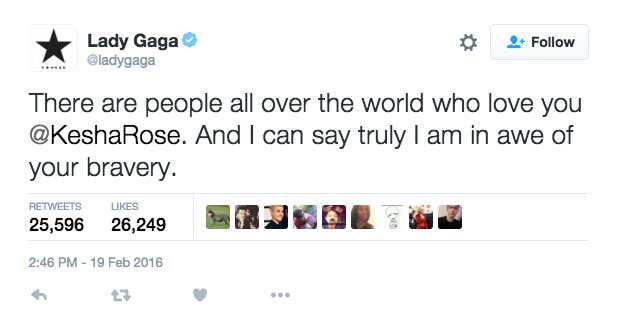 ...Kelly Clarkson...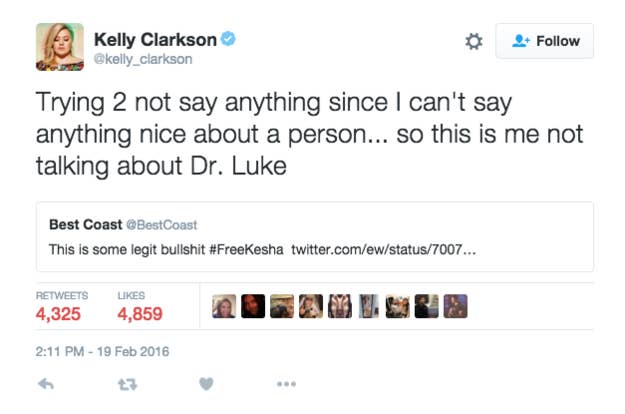 ...and Ariana Grande all took to Twitter to show solidarity.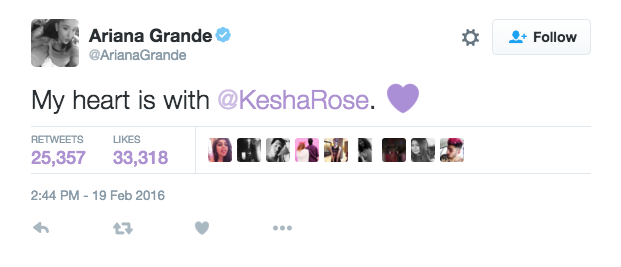 But we hadn't heard from the pop star herself...until today.
On Tuesday, Kesha broke her silence on Instagram by posting a selfie and writing a heartfelt message to her supporters: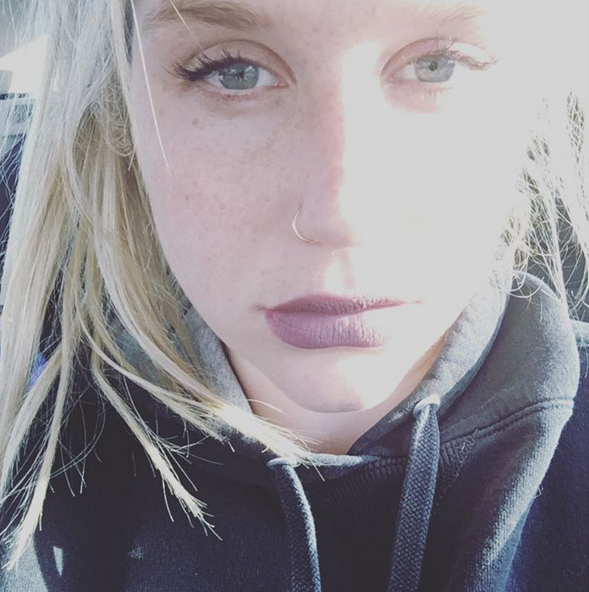 I am beyond words in gratitude. thank you is not enough but it is all I have. a million times over and forever thank you. the support I have received has left my face swollen from tears. I love you all so much. ❤️ a statement too large for this format is coming....