So as you might already know, the Wipe It Down challenge is the latest and biggest thing on TikTok:
And if you have no idea what I am talking about, it's basically a challenge where TikTokers film themselves wiping down a mirror to BMW Kenny's song "Wipe It Down," only to reveal an alternate version of themselves:
But earlier today, Jason Derulo (who is pretty prolific on TikTok) participated in the challenge and themed it to Spider-Man, and, well, he def won this one:
I mean, the whole thing told a story and with PRODUCTION value. It had the radioactive spider's bite!
The Jason to Spider-Man transformation.
Spider-Man/Jason discovering his ability to shoot webs.
I'm really hoping this gets an Academy Award for Best Short Film (Live-Action) nomination (listen, no movies are coming out, so there is a chance!!!).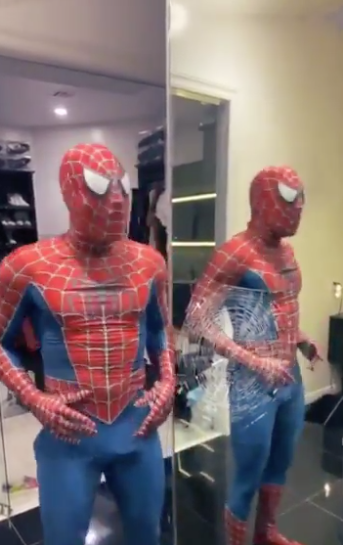 Now my only real question: How the hell does Jason's TikTok video have better special effects than Cats?