Mary Blair might not be a familiar name to casual Disney fans, but (for those who don't know) she was an immensely talented artist and animator who definitely left her mark on the entire Disney Company.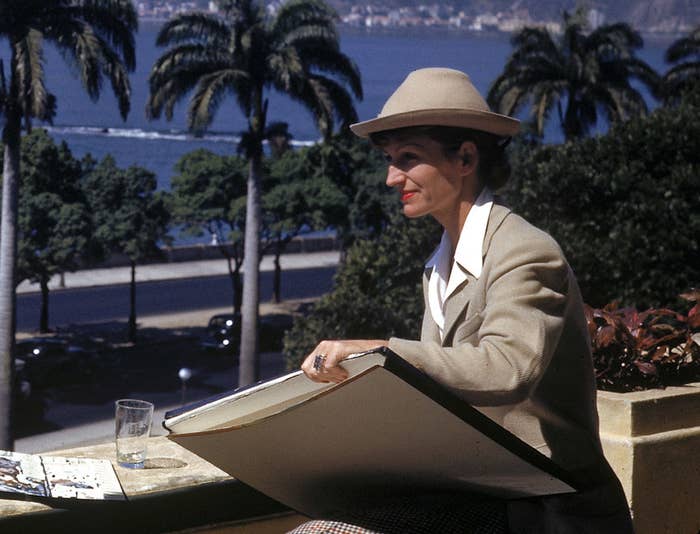 A famous example of her many notable contributions is the look of It's A Small World, which was designed in her signature style.
But, Mary also did a lot of work behind-the-scenes, she was the lead concept artist for Disney animated classic films such as Alice in Wonderland, Sleeping Beauty, Peter Pan, and Cinderella.
And in celebration of Cinderella being re-released on Blu-ray, Disney shared some of the beautiful concept art that Mary created for the beloved film.
1.
Early concept art for Cinderella's château showing it with a red roof: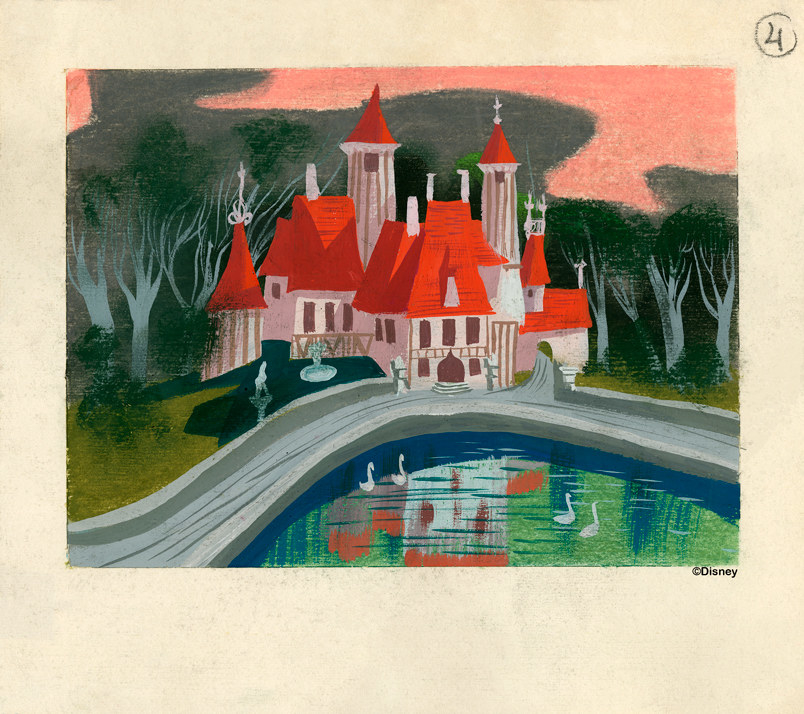 2.
Cinderella's château looking a lot like it did in the film: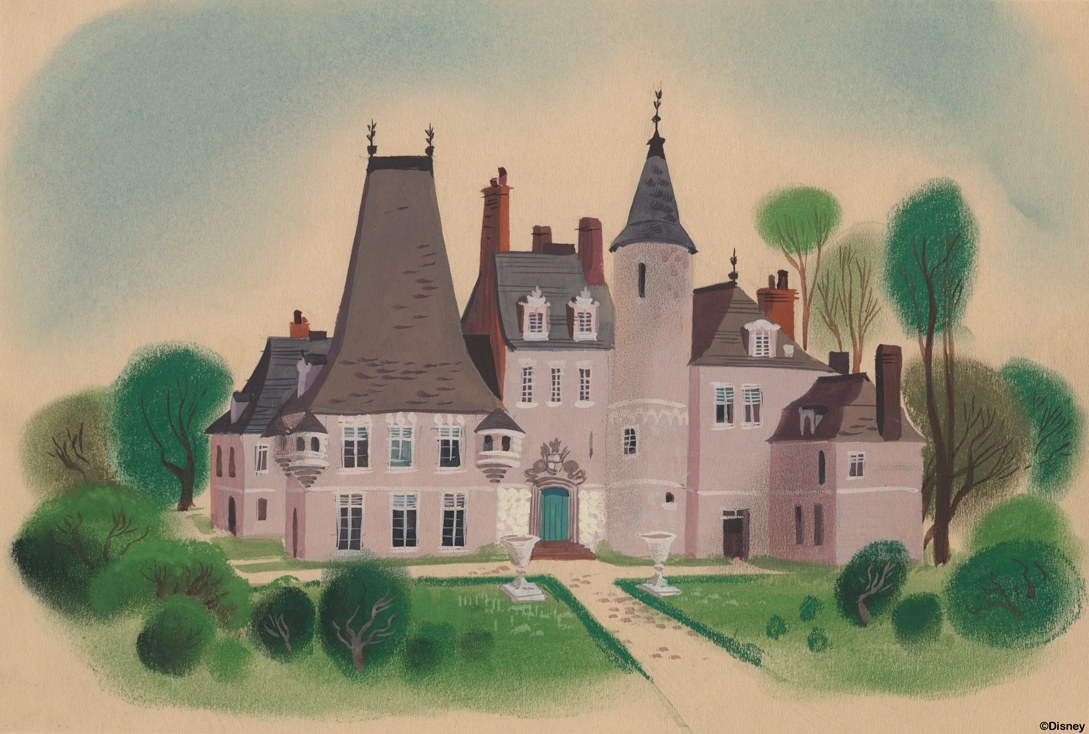 3.
Cinderella waking up in the tower: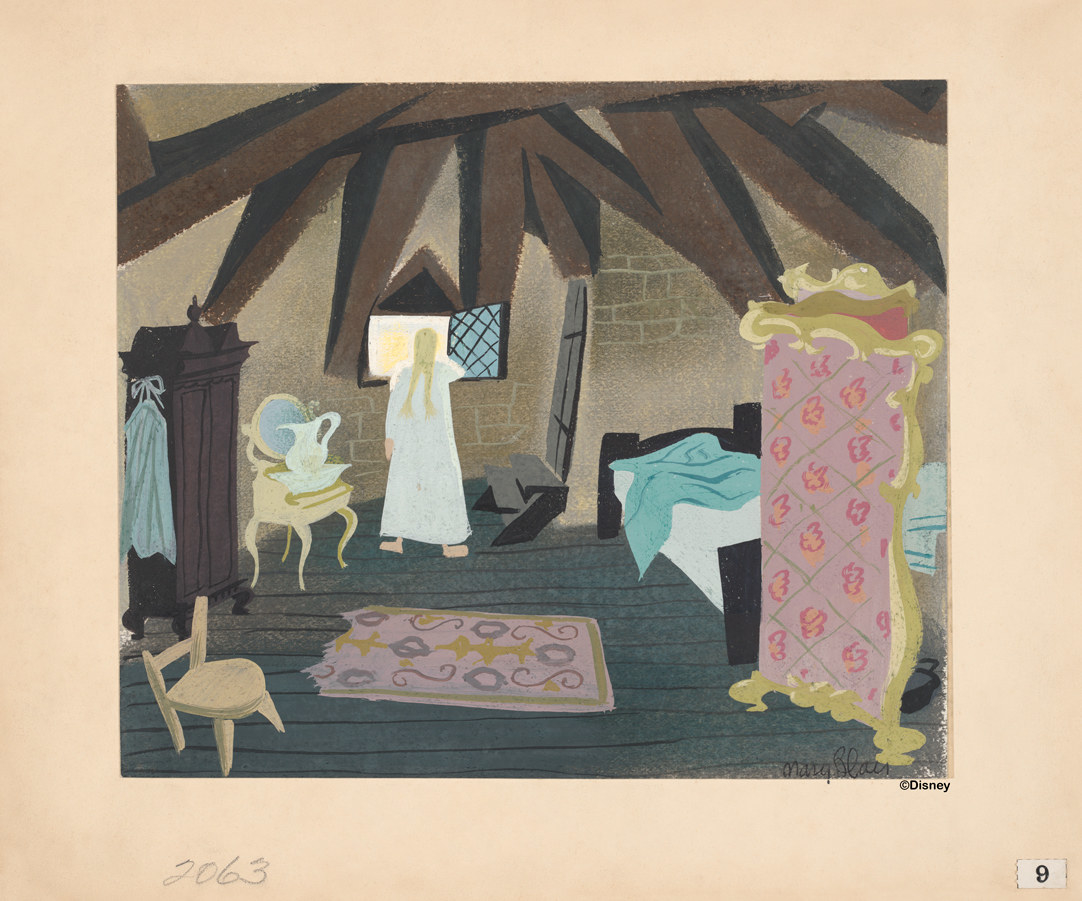 4.
Lady Tremaine critiquing Anastasia and Drizella during their music lesson:
5.
Cinderella in the kitchen: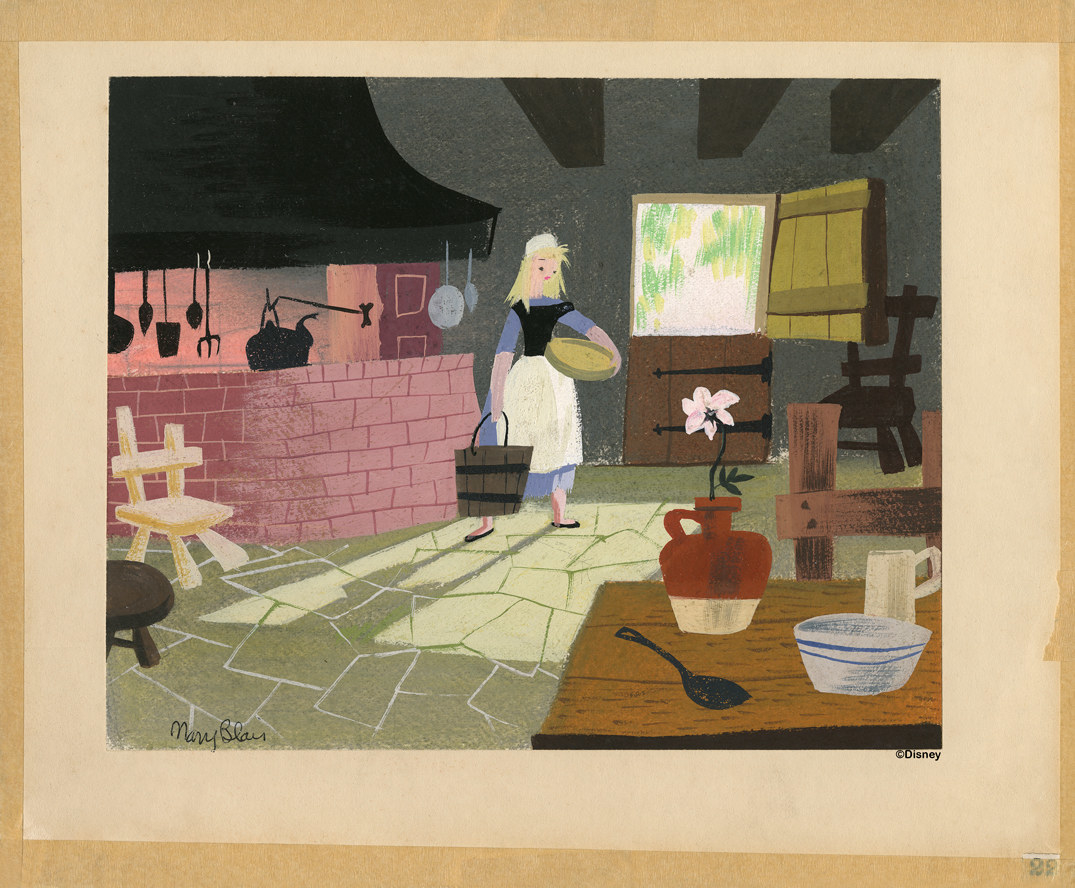 6.
Lucifer looking on as Cinderella scrubs the floors: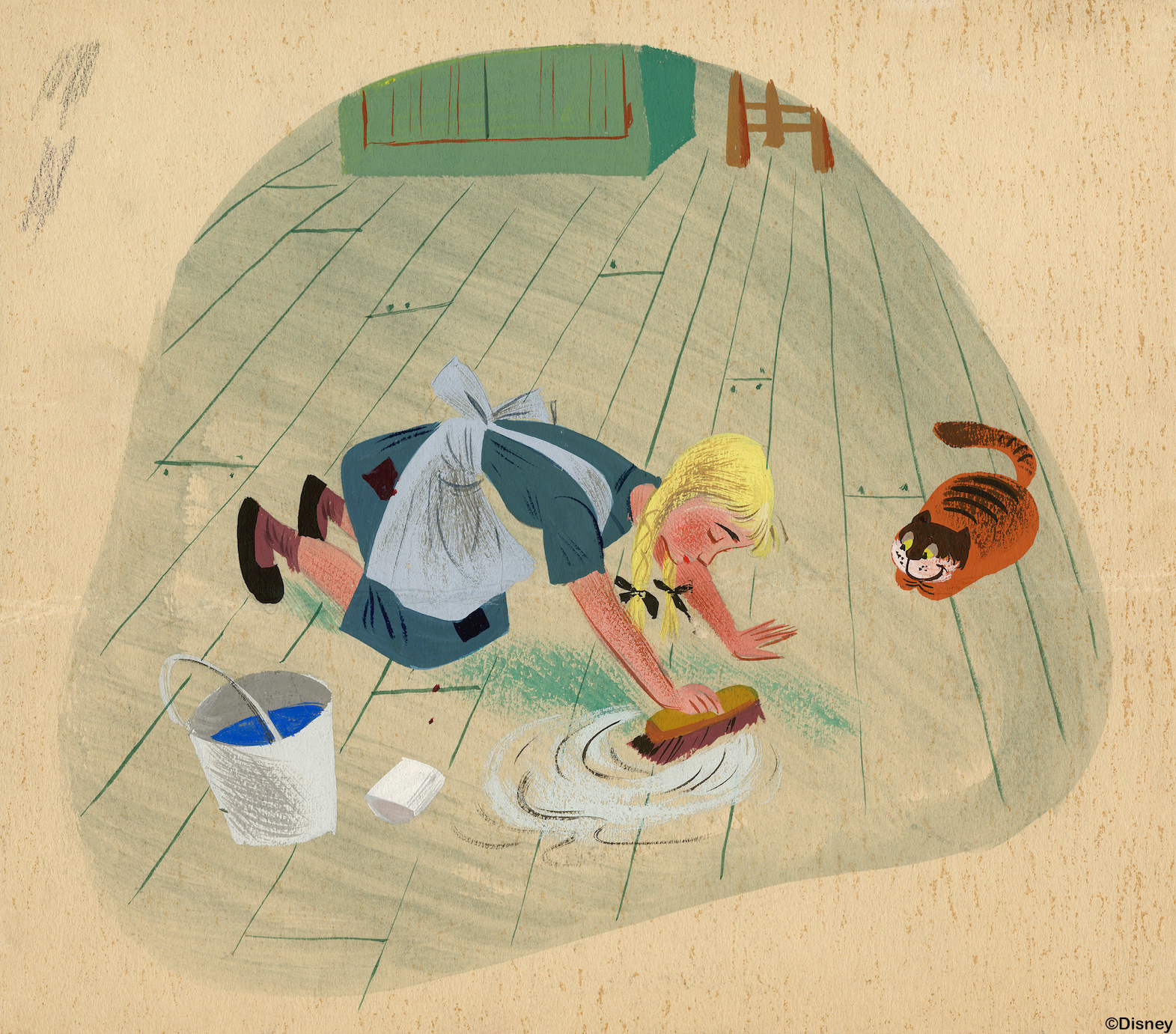 7.
Cinderella after Anastasia and Drizella tore her ballgown apart: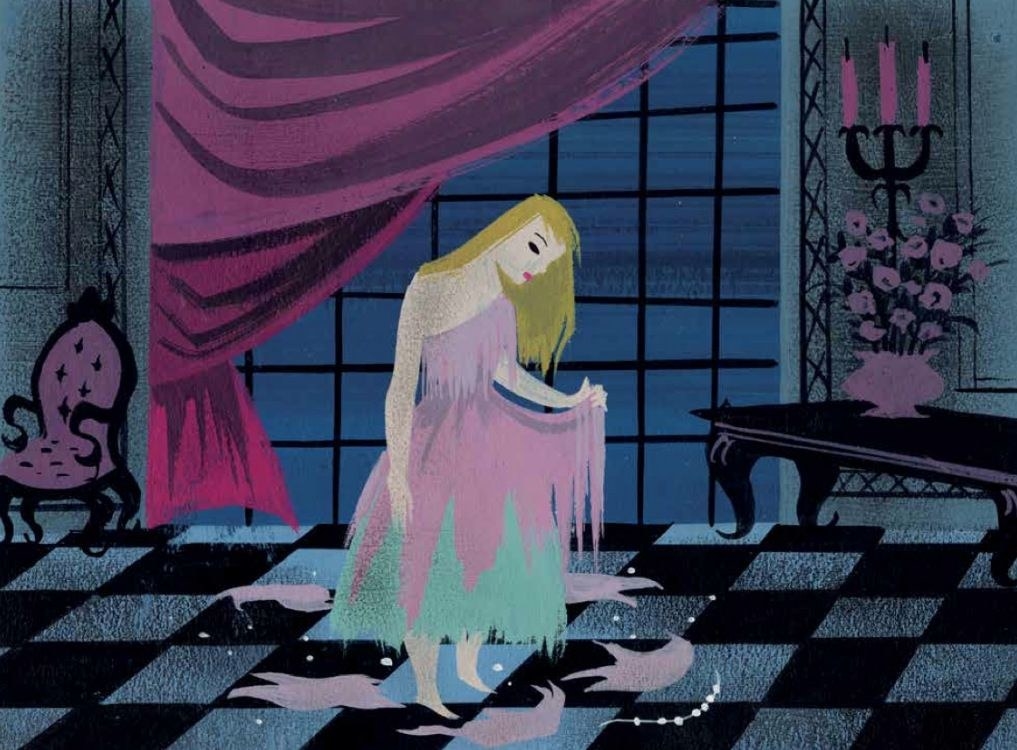 8.
The Fairy Godmother turning the pumpkin into the carriage: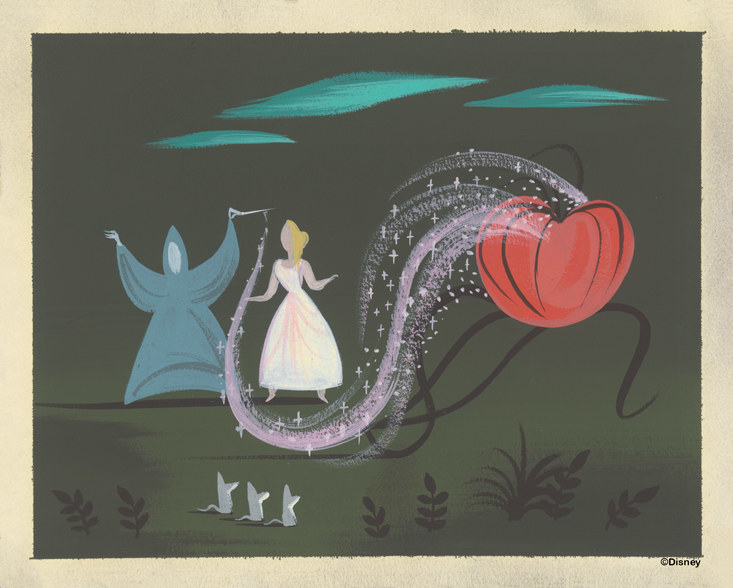 9.
And the carriage in its transformed form: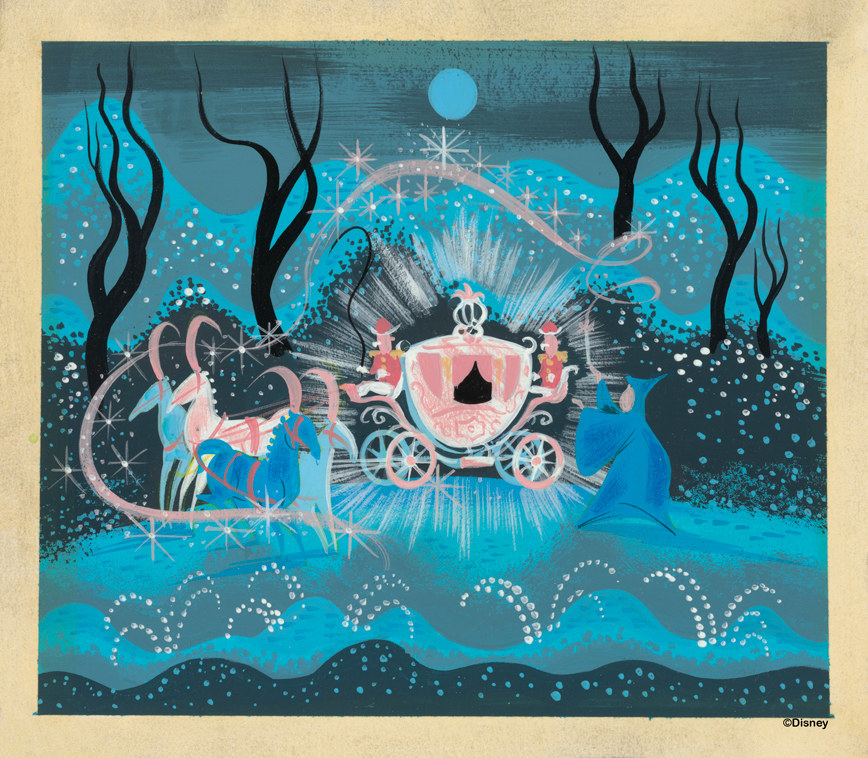 10.
A dreamy sketch of Prince Charming's castle: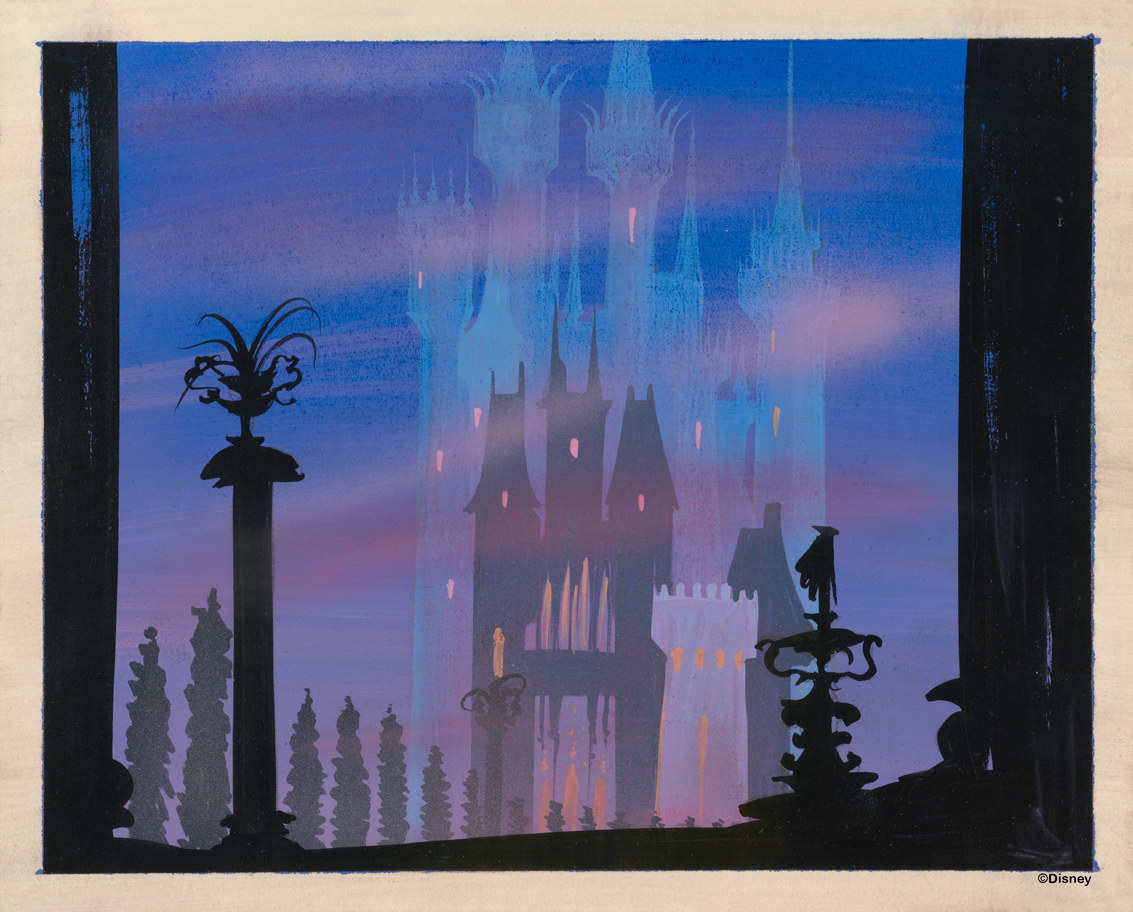 11.
Prince Charming and Cinderella in the castle's garden: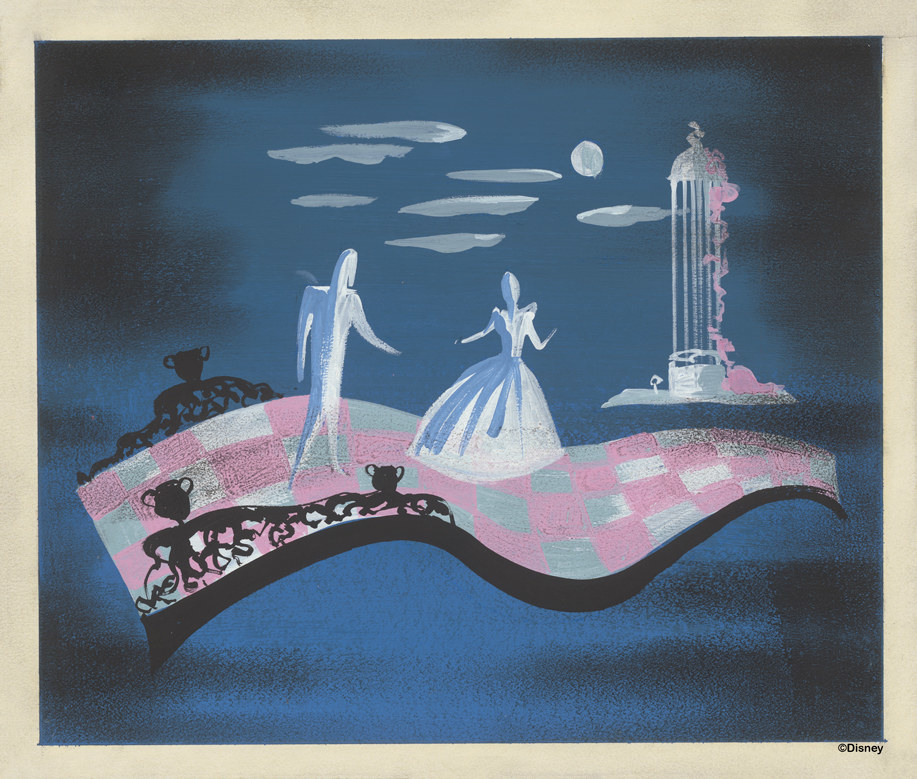 12.
Another image of Prince Charming and Cinderella in the castle's garden: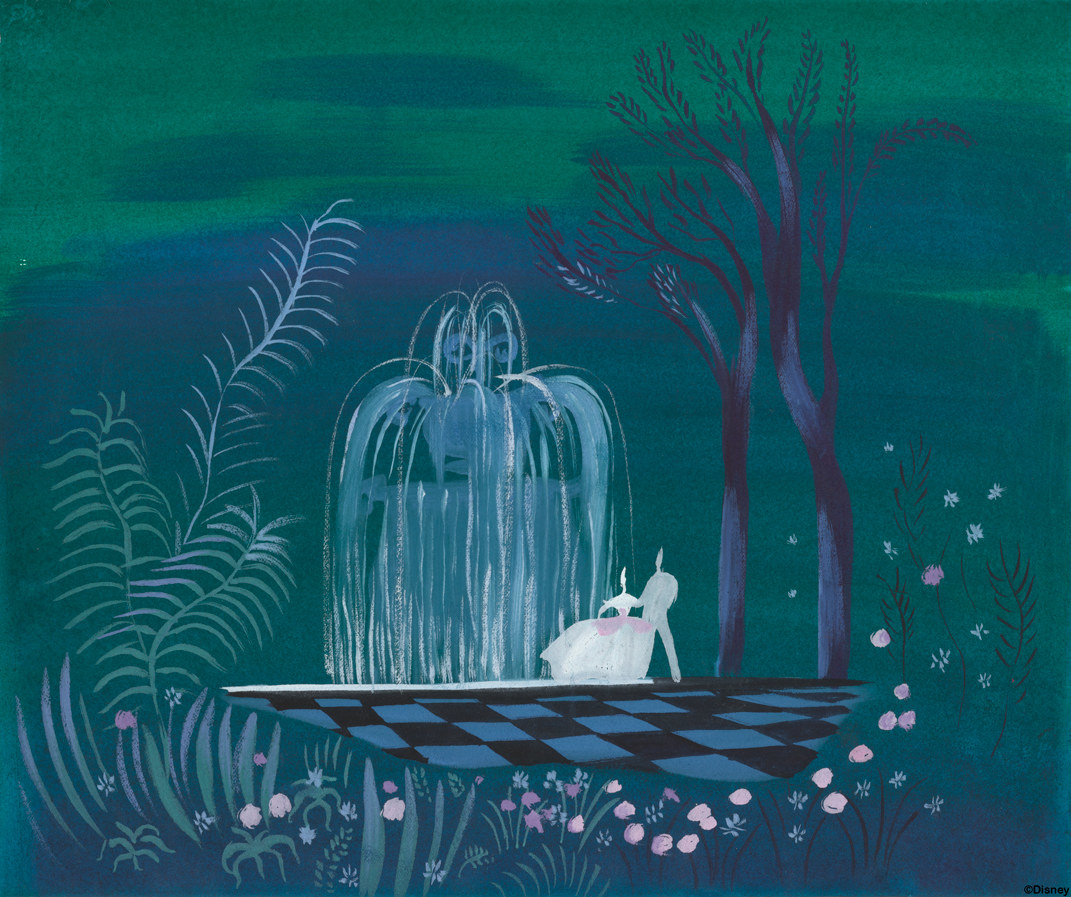 13.
And finally, various designs Mary came up with for what Cinderella could look like: