So this has been a big year for one of the most beloved Disney animated movies of all time: Aladdin. The live-action remake of the classic '90s movie is one of the highest-grossing movies of the year — taking in over a billion dollars world-wide!!!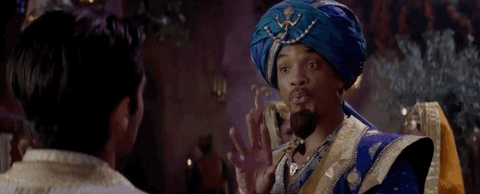 And to coincide with the release of the 2019 remake onto home video, Disney is also re-releasing the original movie on Blu-ray and 4K! In celebration of that, BuzzFeed got some images of the concept art that went into making the original masterpiece!!!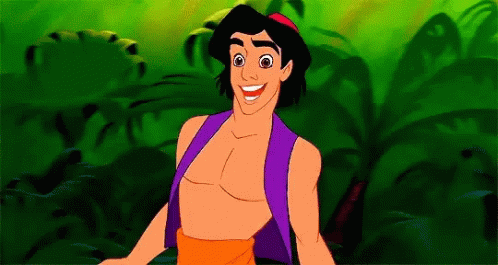 1.
Some early concept art sketches of different Aladdin outfits (where they gave him tanks and shirts):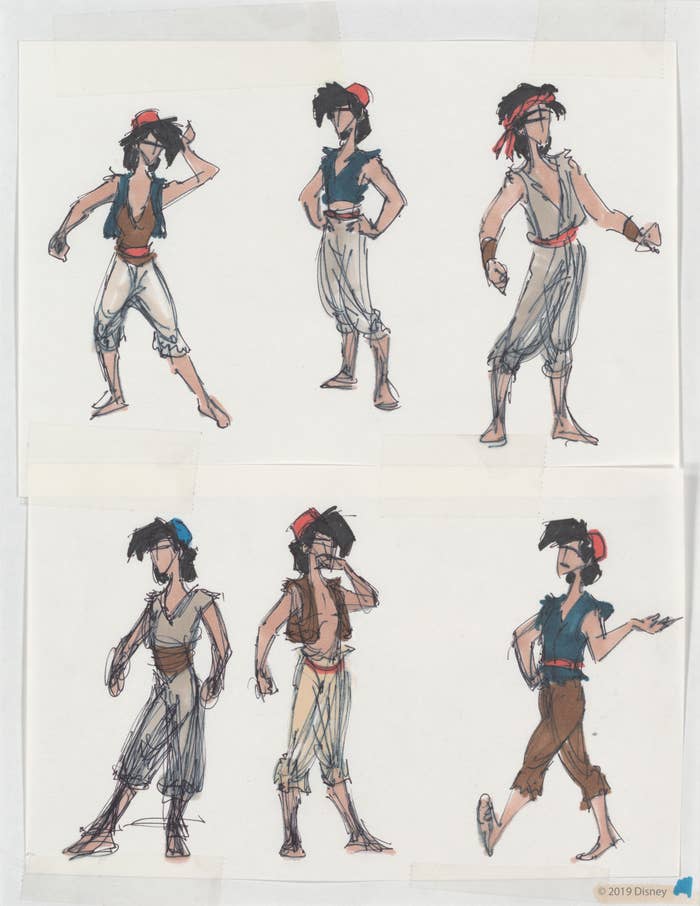 2.
An early colored pencil sketch of Aladdin with Abu: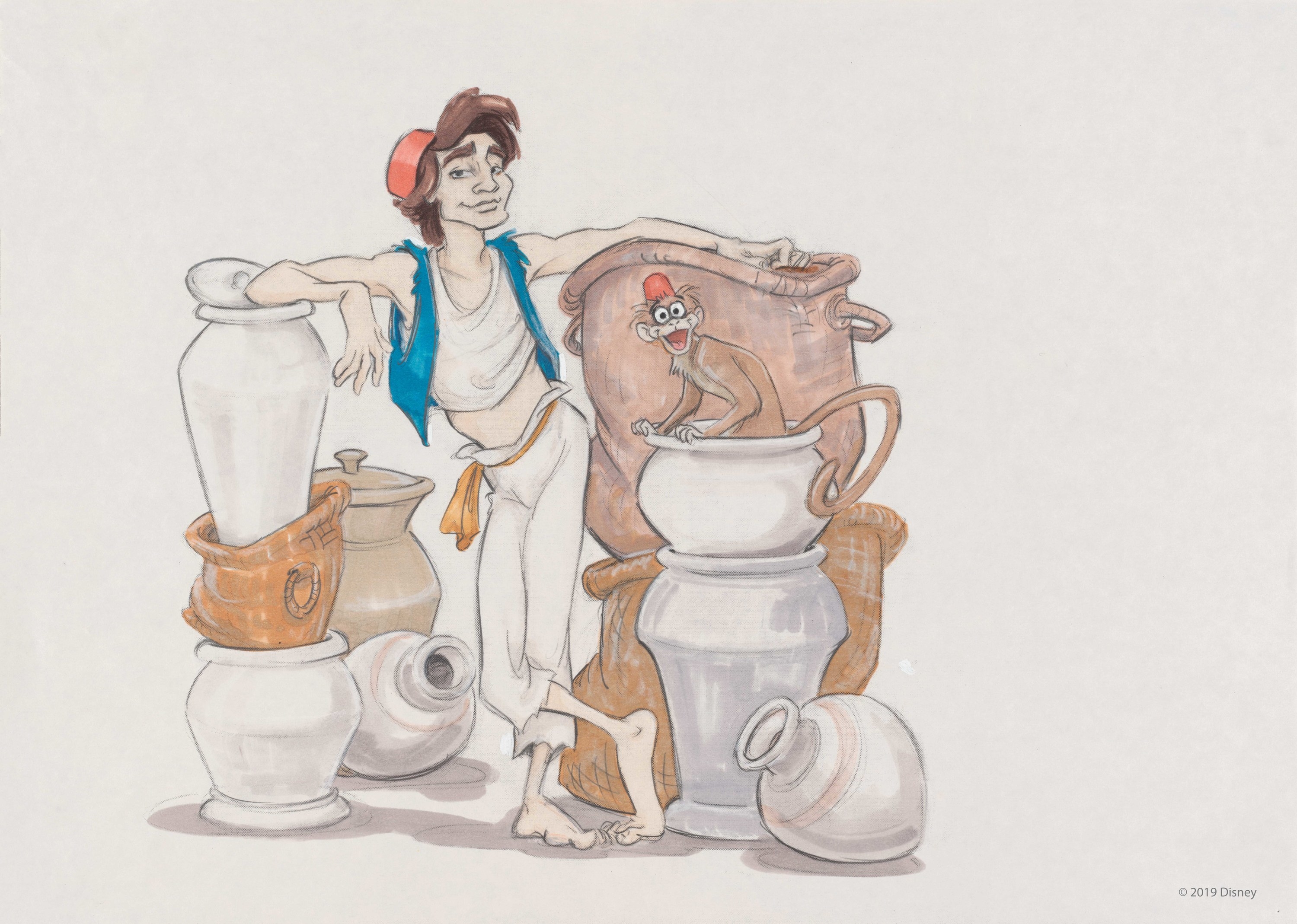 3.
A sketch of Aladdin in his final iteration: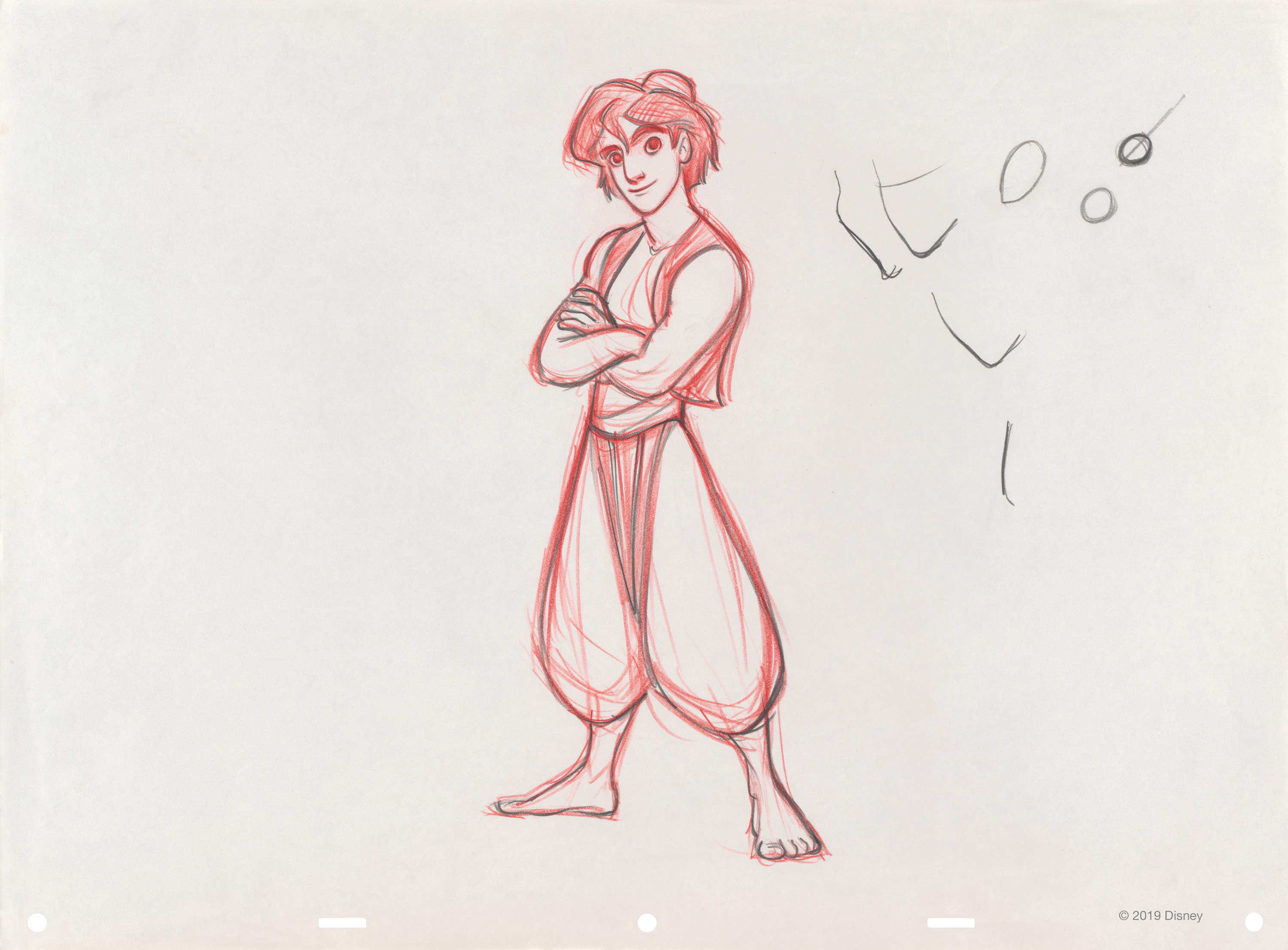 4.
A sketch of Prince Ali: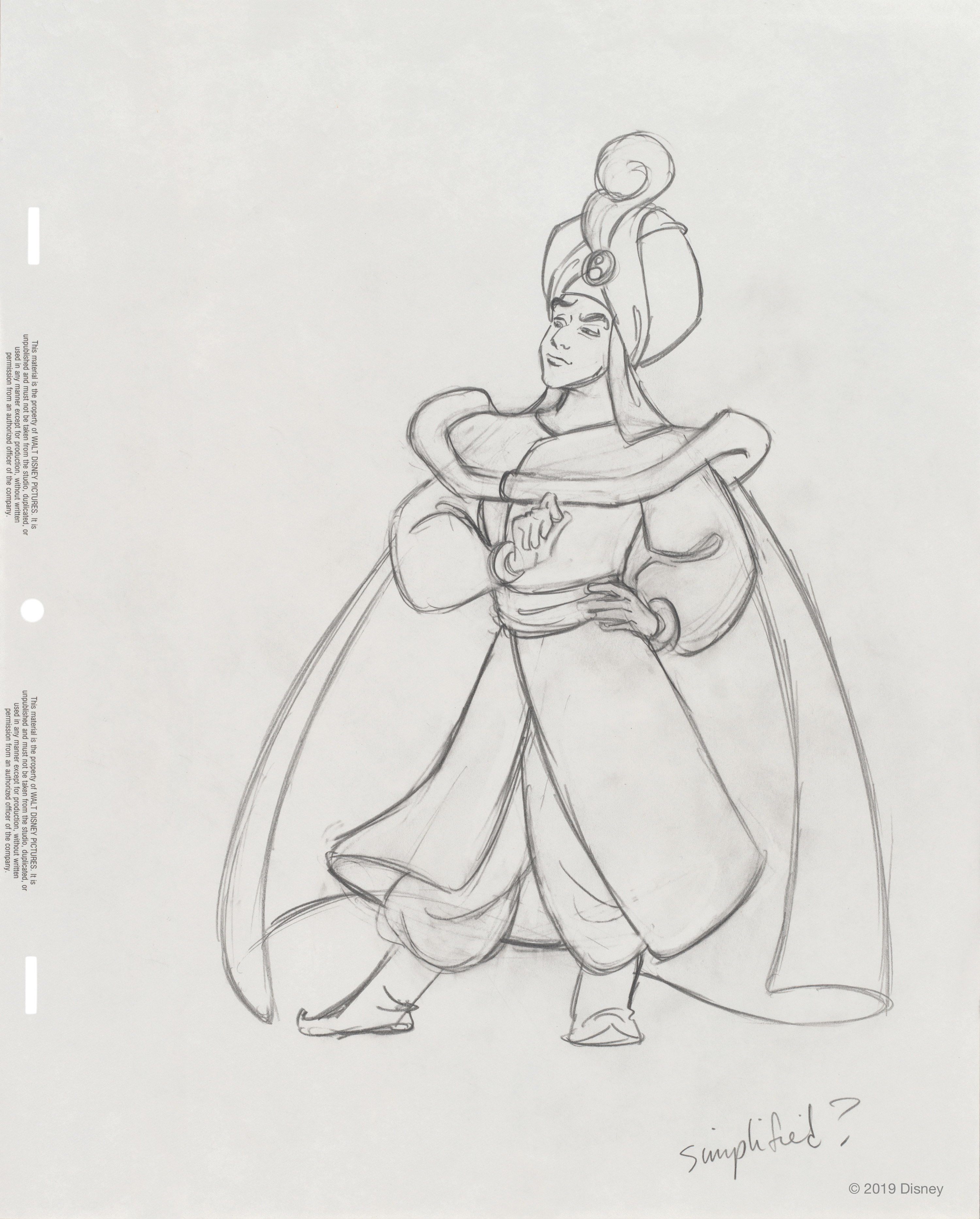 5.
An early pencil and watercolor sketch of Aladdin (wearing an outfit close to the movie's version), Princess Jasmine, and Abu (who looks naked 'cause he is missing his vest):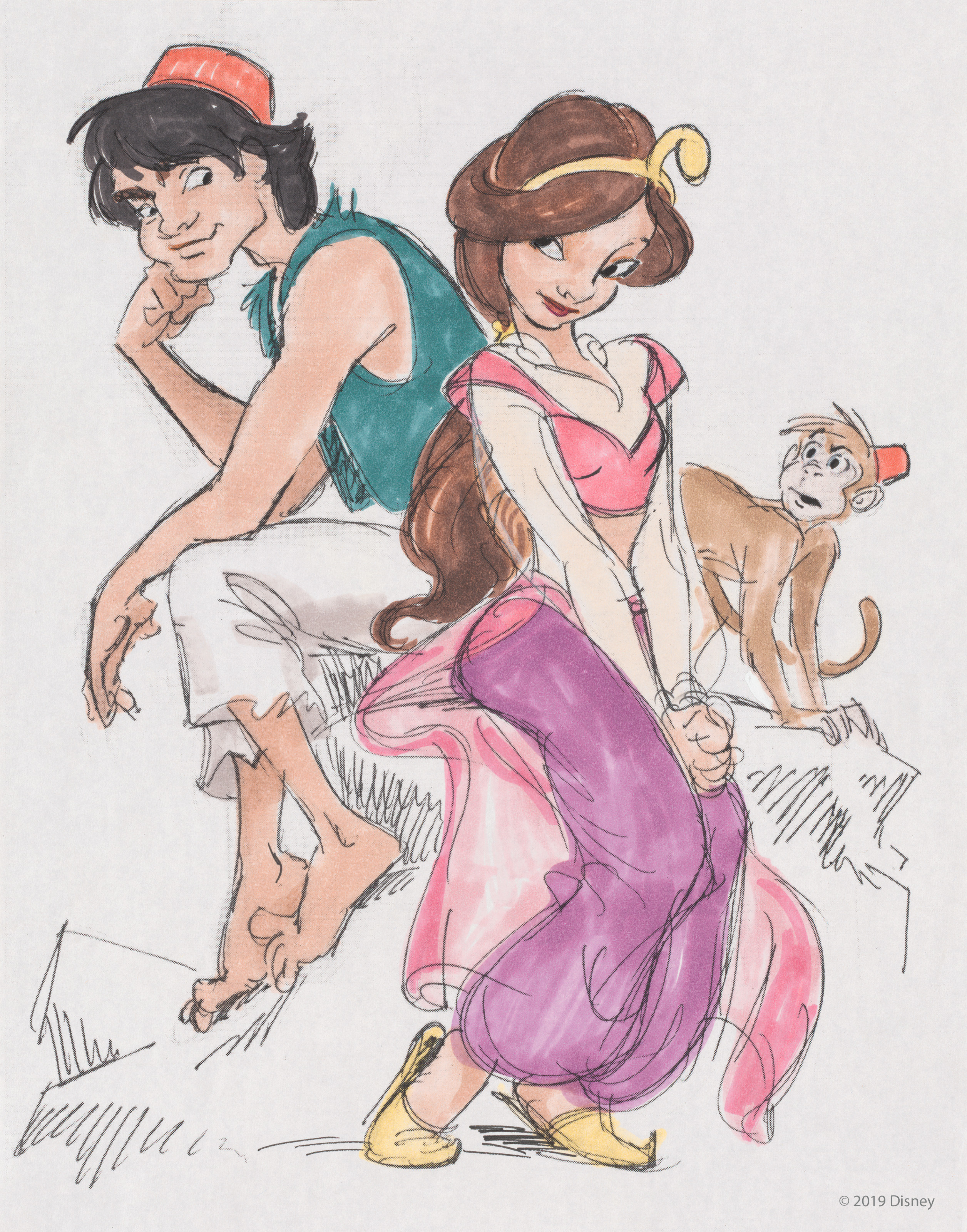 6.
A pencil concept sketch of the "balcony scene" (although Aladdin isn't wearing his Prince Ali outfit):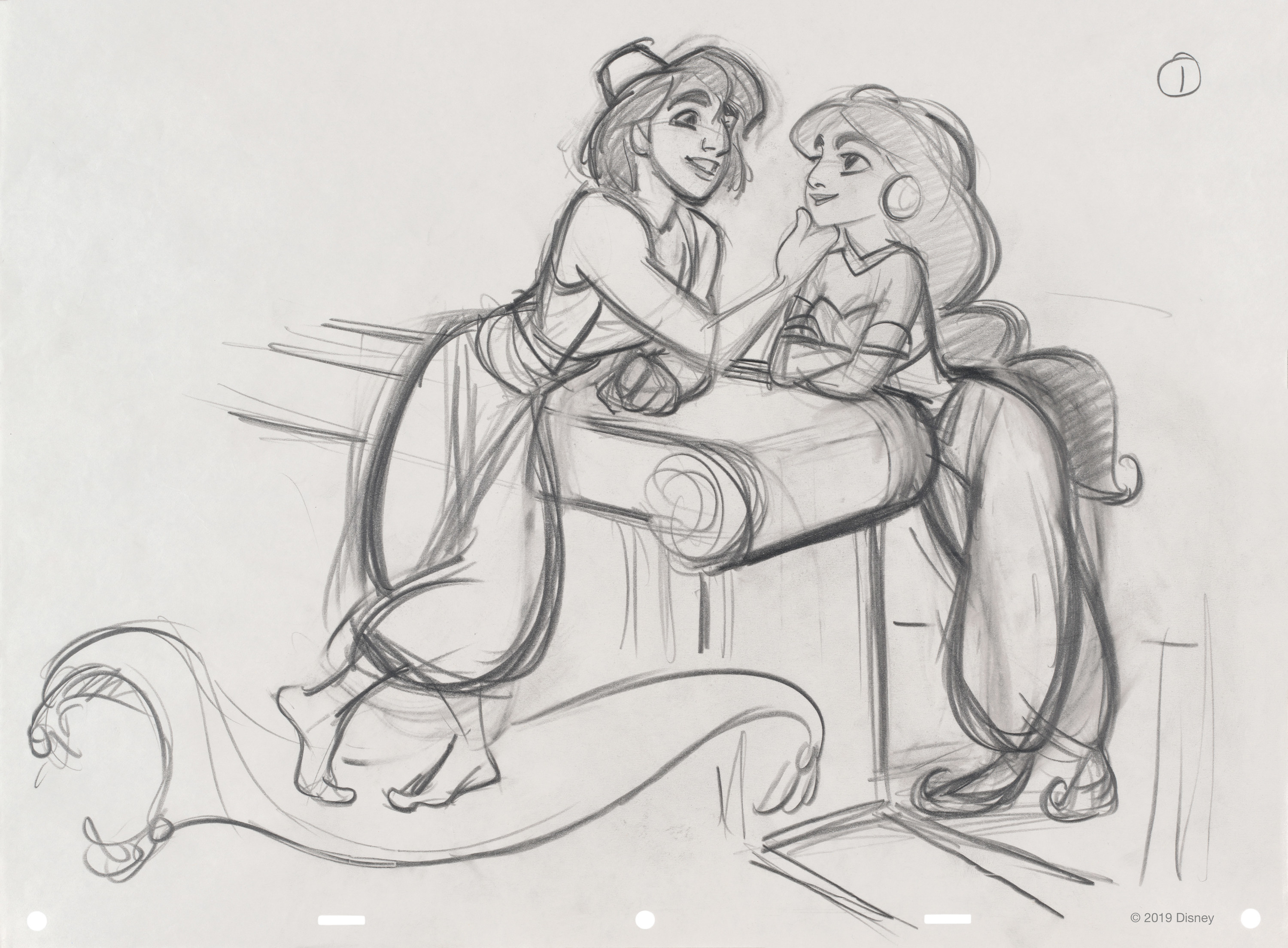 7.
An early concept sketch of Jasmine:
8.
Another concept sketch of Jasmine, here looking a bit more like the finalized version: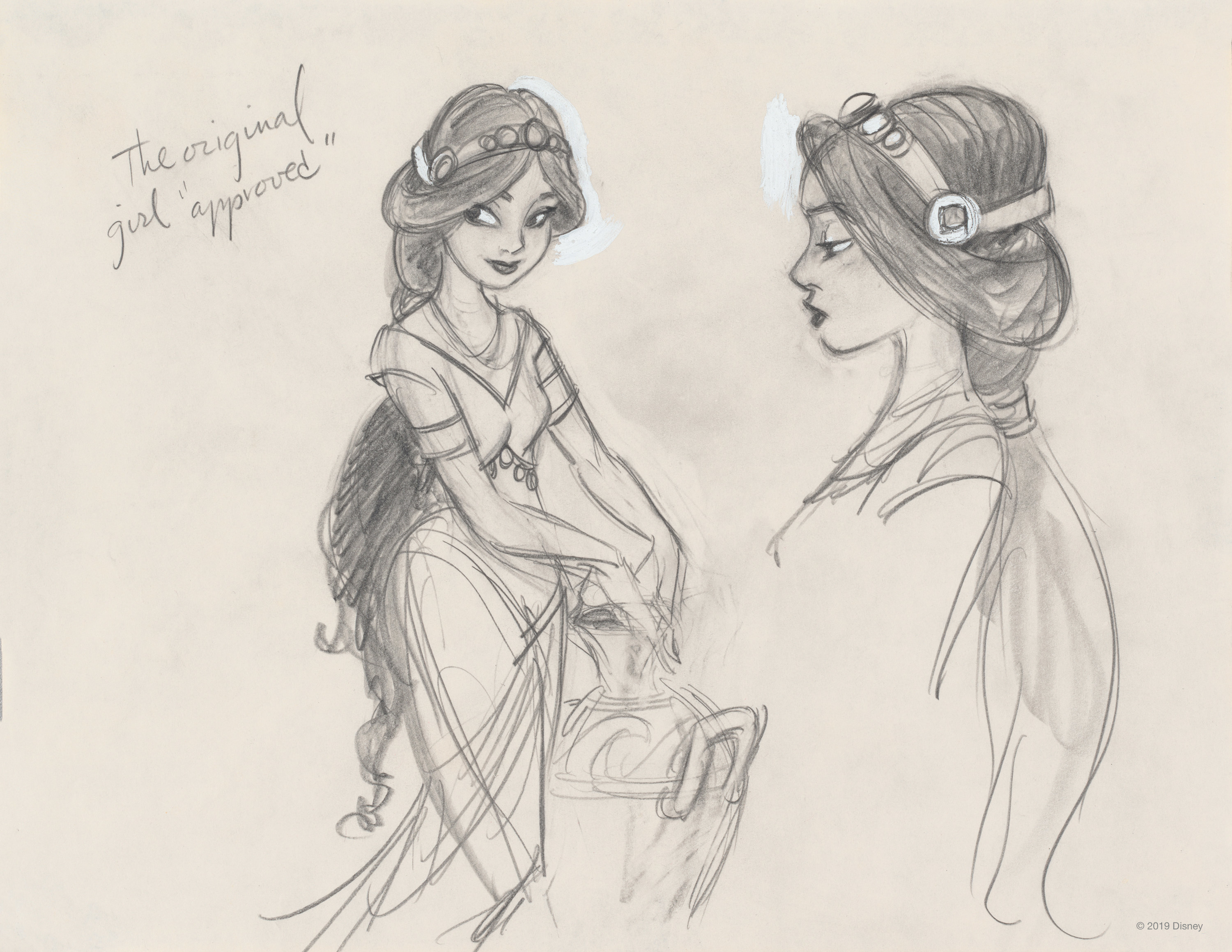 10.
The Sultan in an early concept sketch, looking a bit like one of the Seven Dwarfs: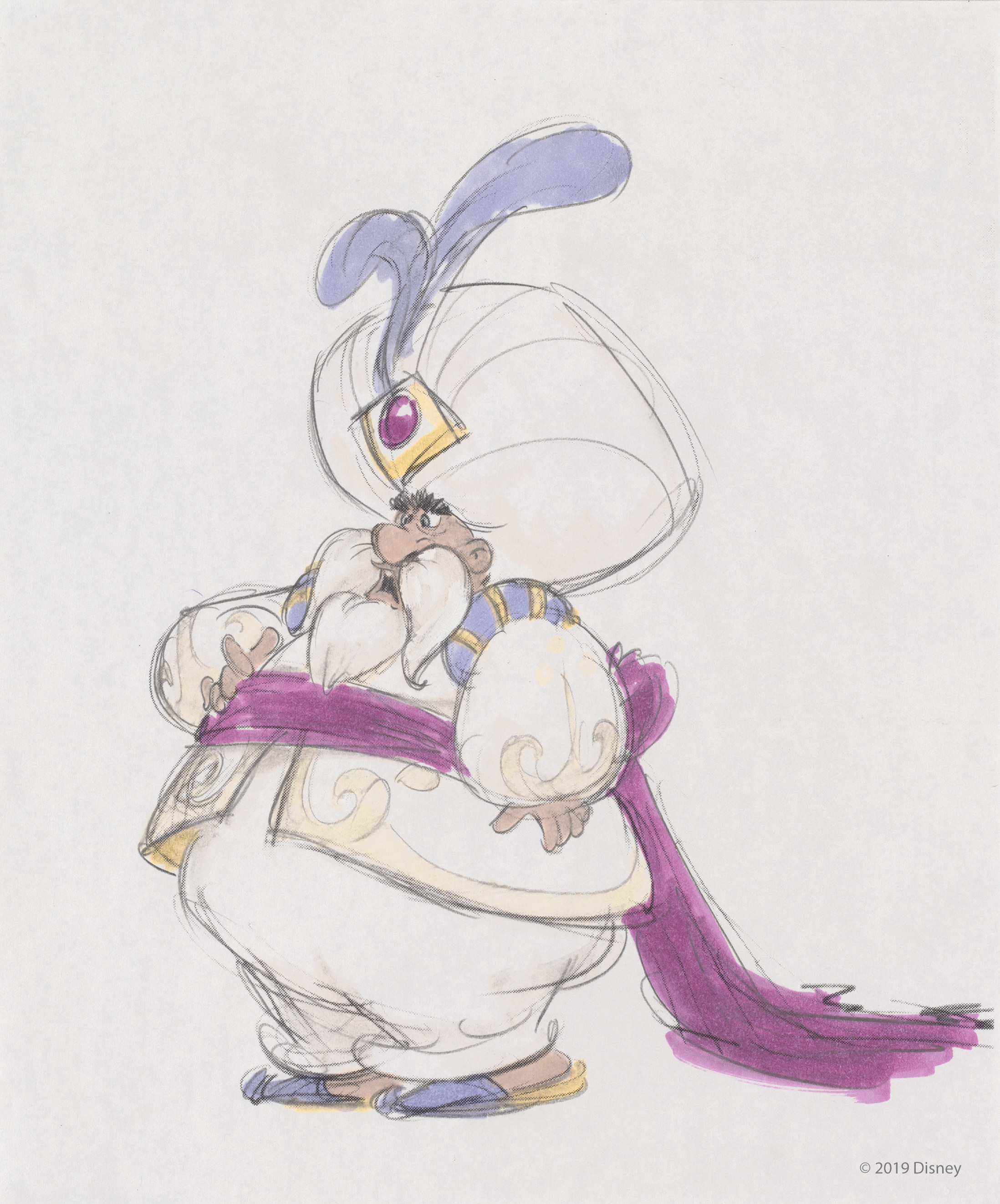 11.
Another piece of concept art of the Sultan, but this time looking a bit more like the final version of himself: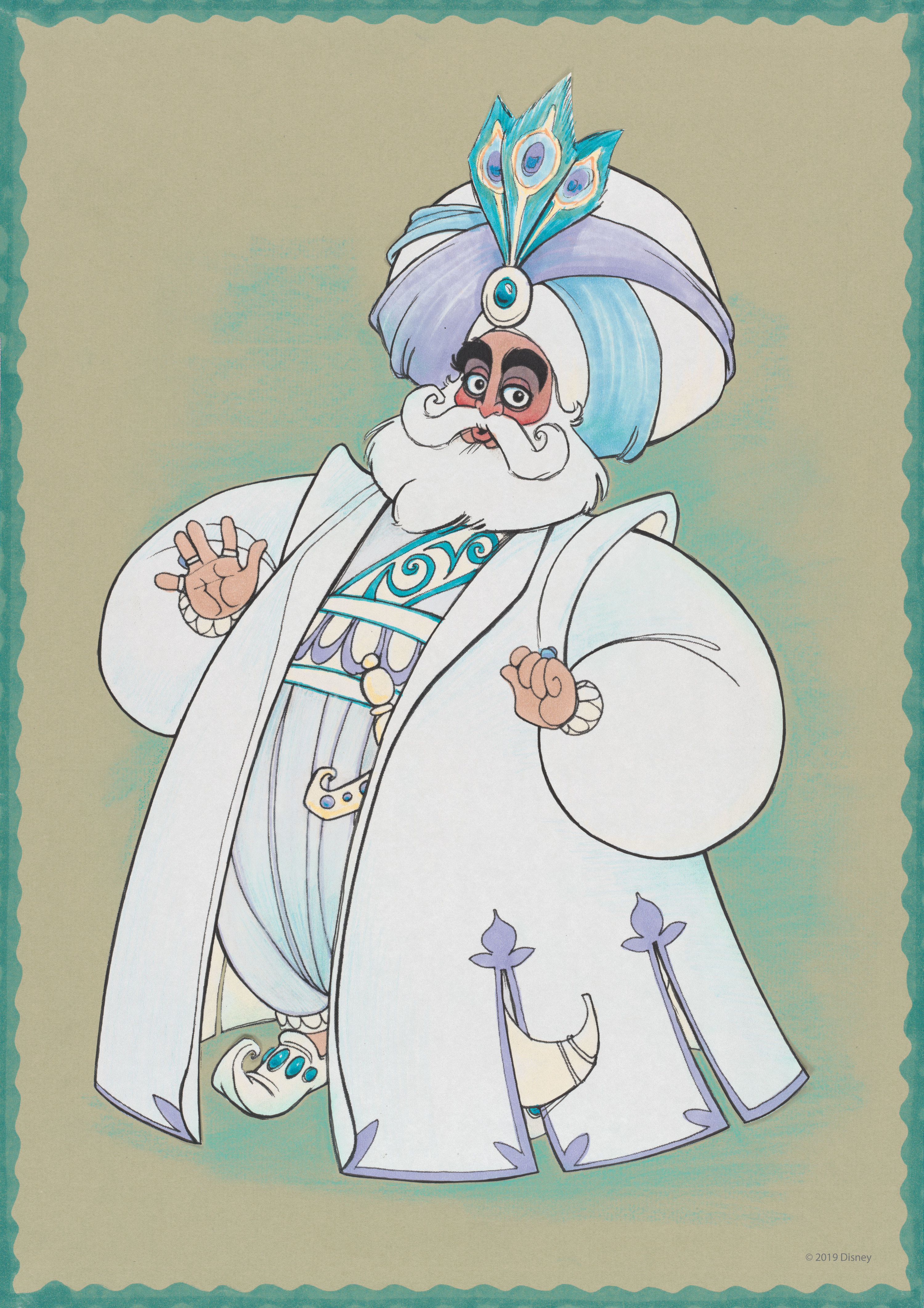 12.
An early design of Jasmine and Rajah:
13.
Piece of early concept art from what appears to be the scene where Rajah comforts Jasmine after she thinks that Aladdin has been beheaded on Jafar's orders: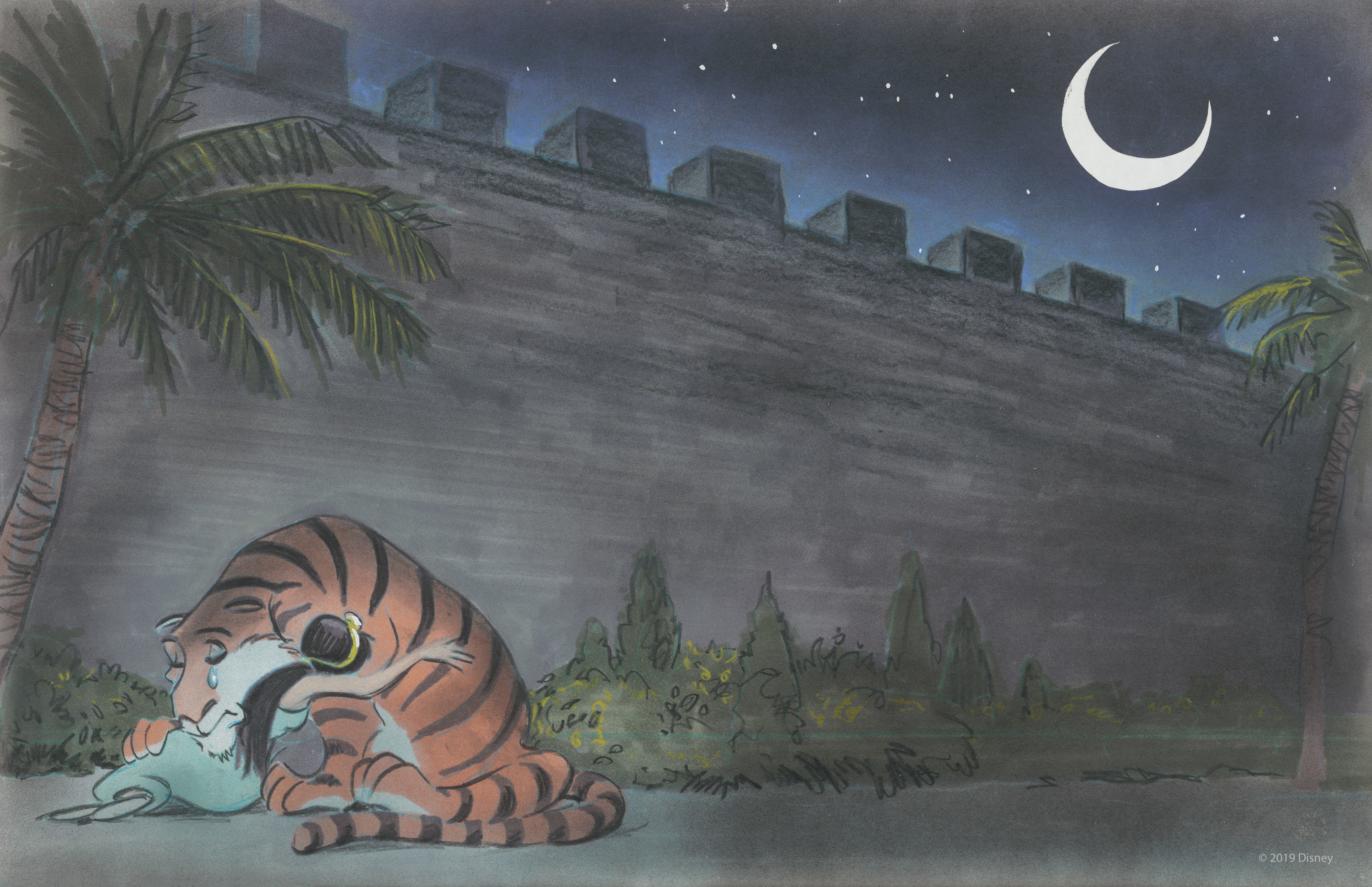 14.
Some early sketches of Abu: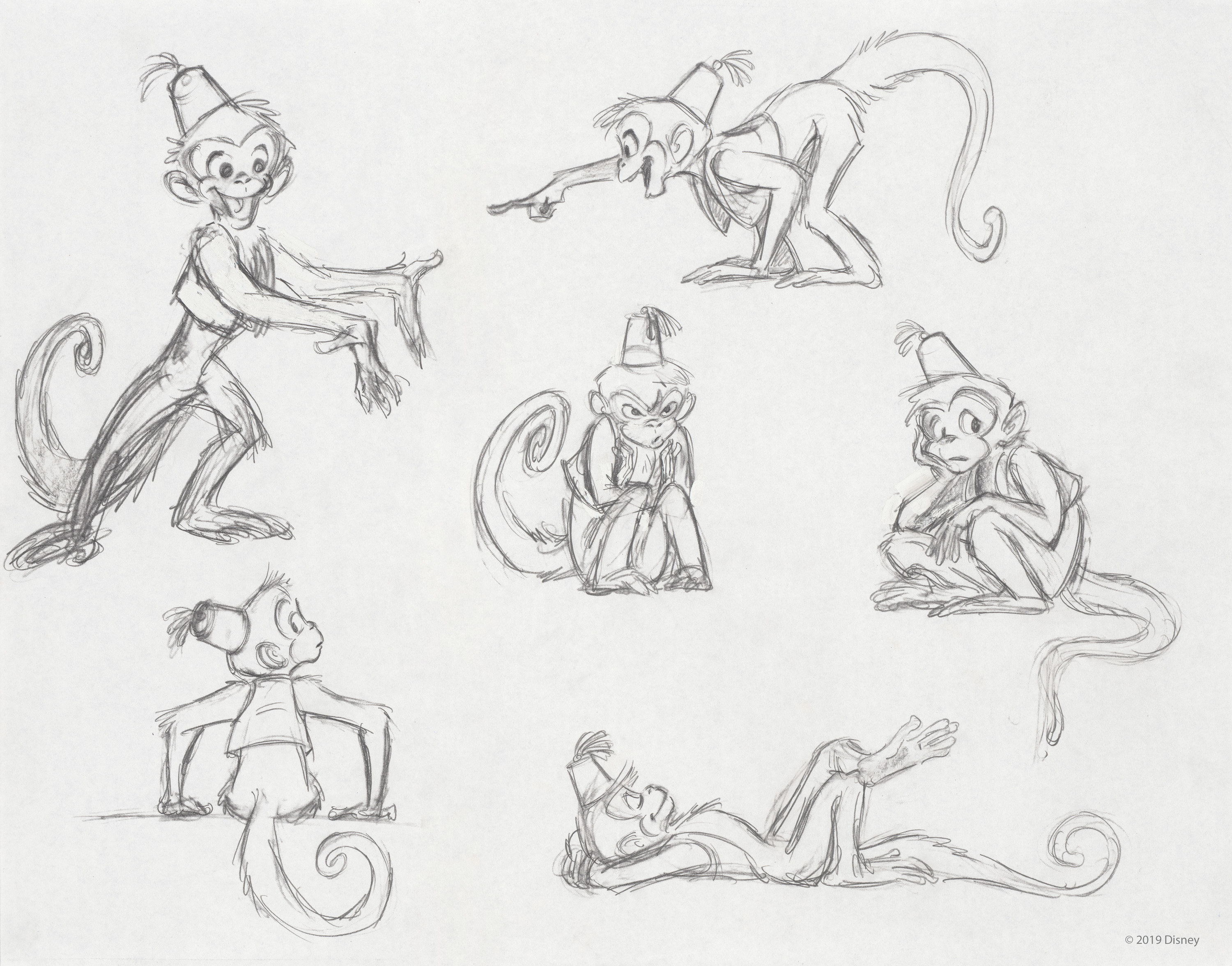 15.
Sketches of Abu in his final iteration: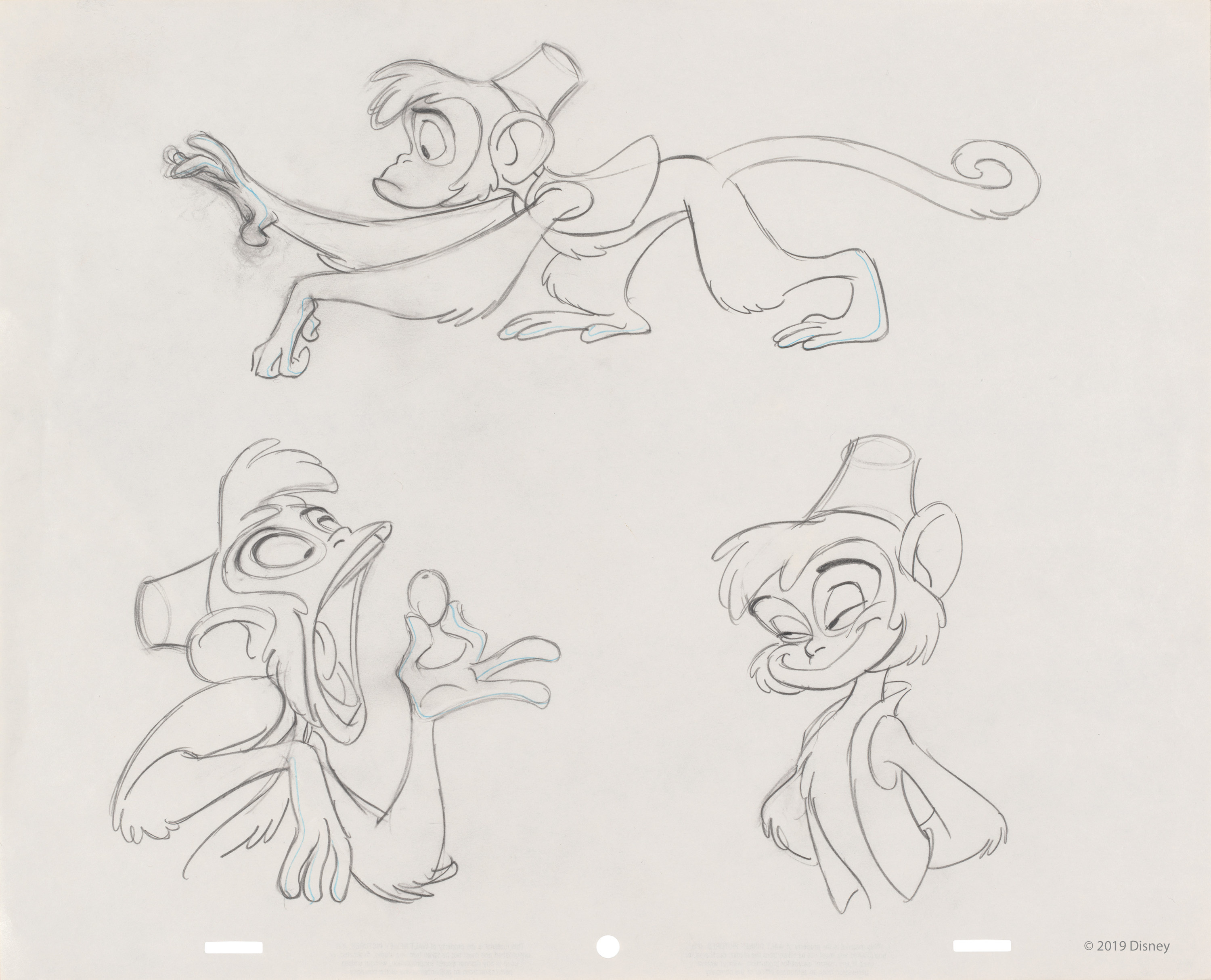 16.
A cute sketch of Jasmine and Abu: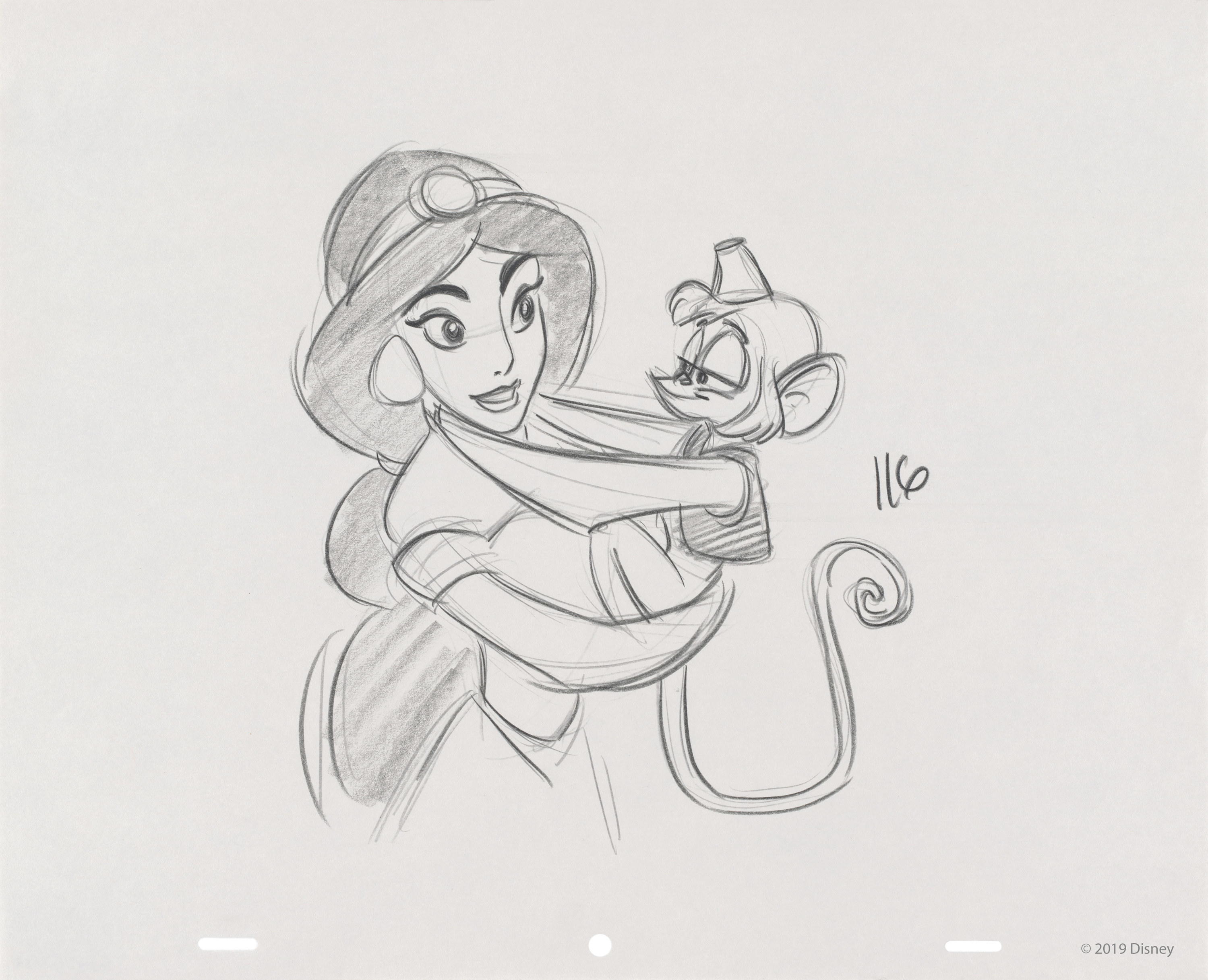 17.
Early concept drawing of the scene where the Genie turns Abu into an elephant: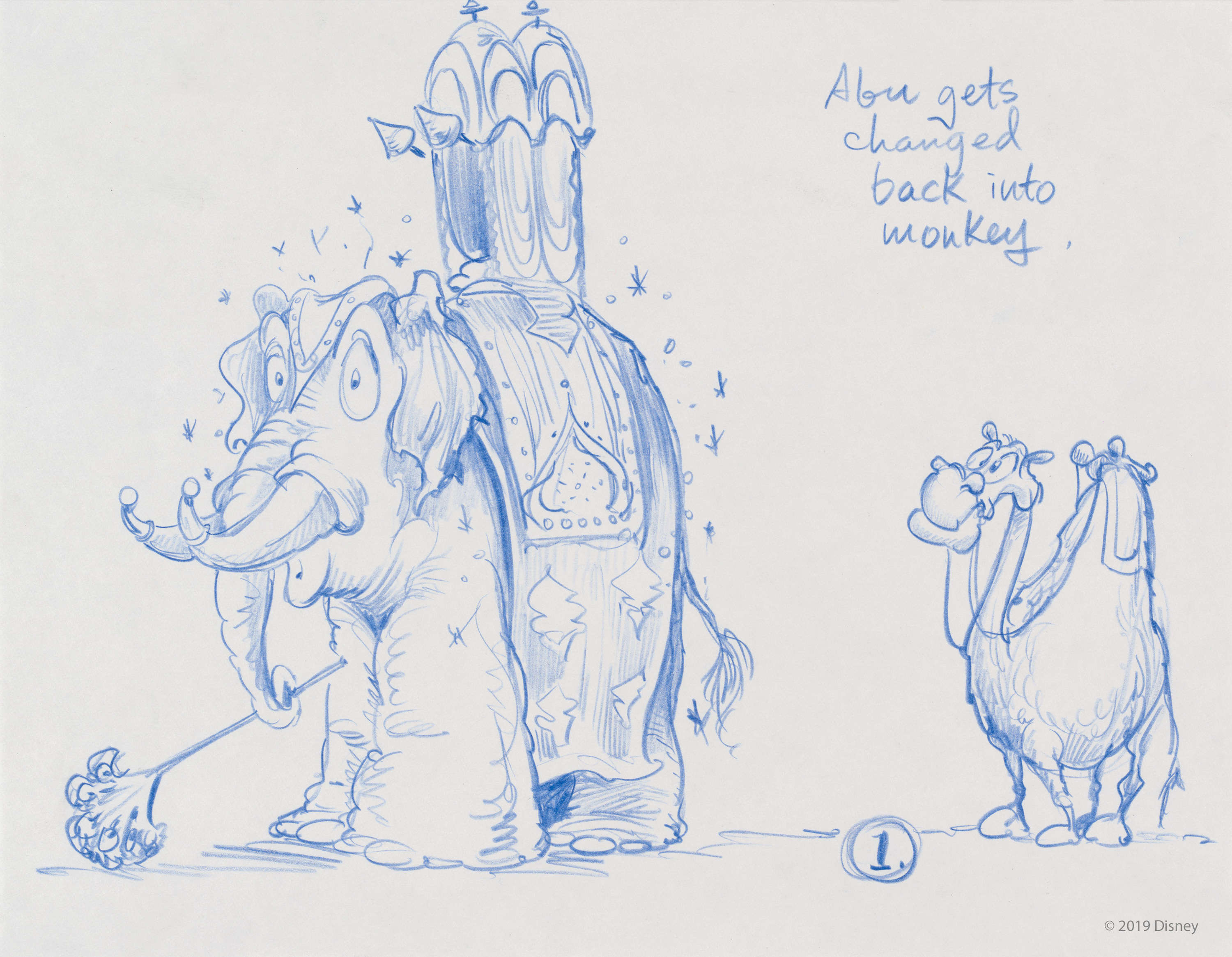 18.
A beautifully detailed piece of concept art of Elephant Abu and Aladdin parading into Agrabah during the "Prince Ali" scene: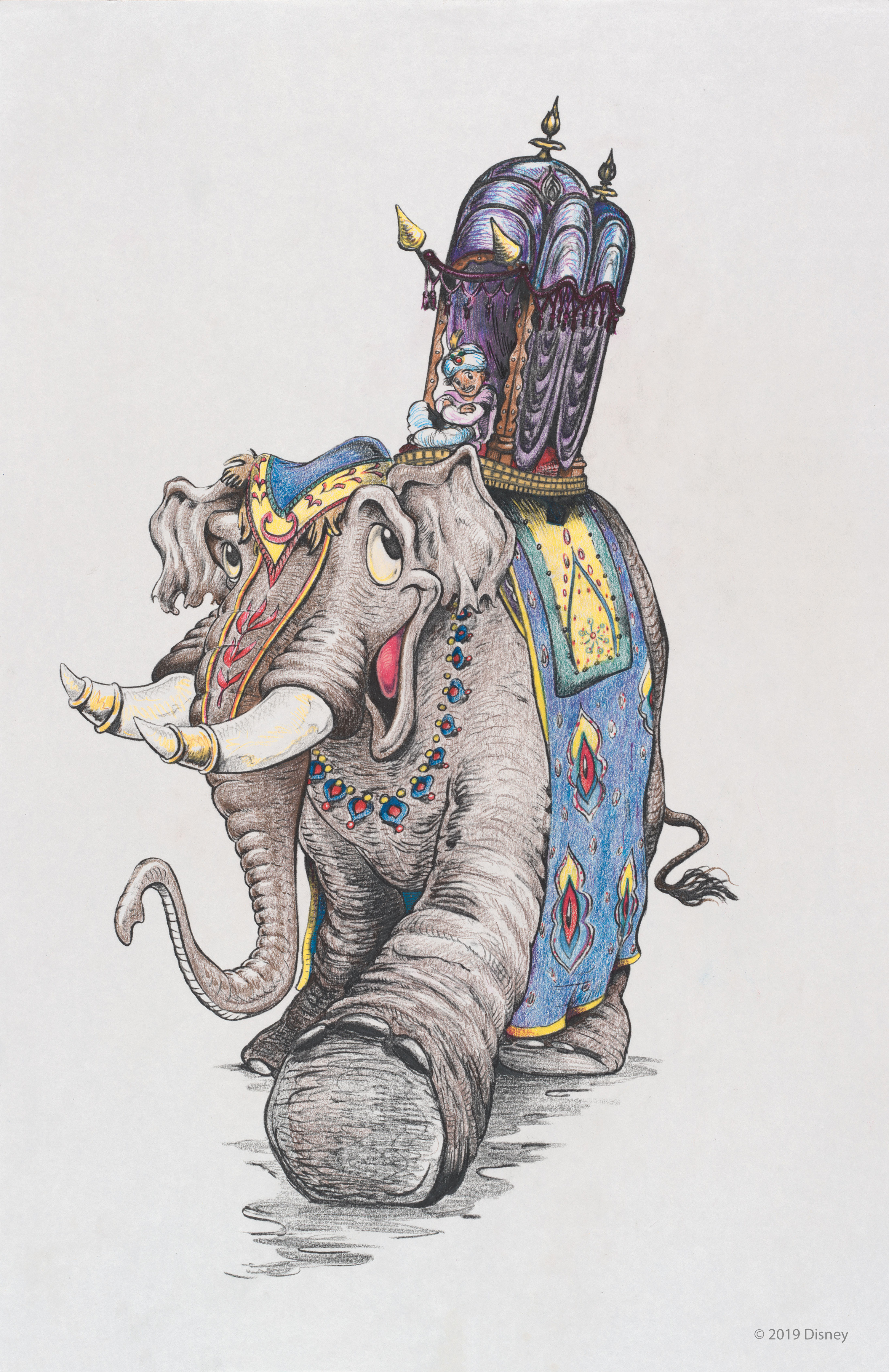 19.
A sketch of some camels:
20.
An early sketch of Iago:
21.
Some sketches of Iago showing various expressions: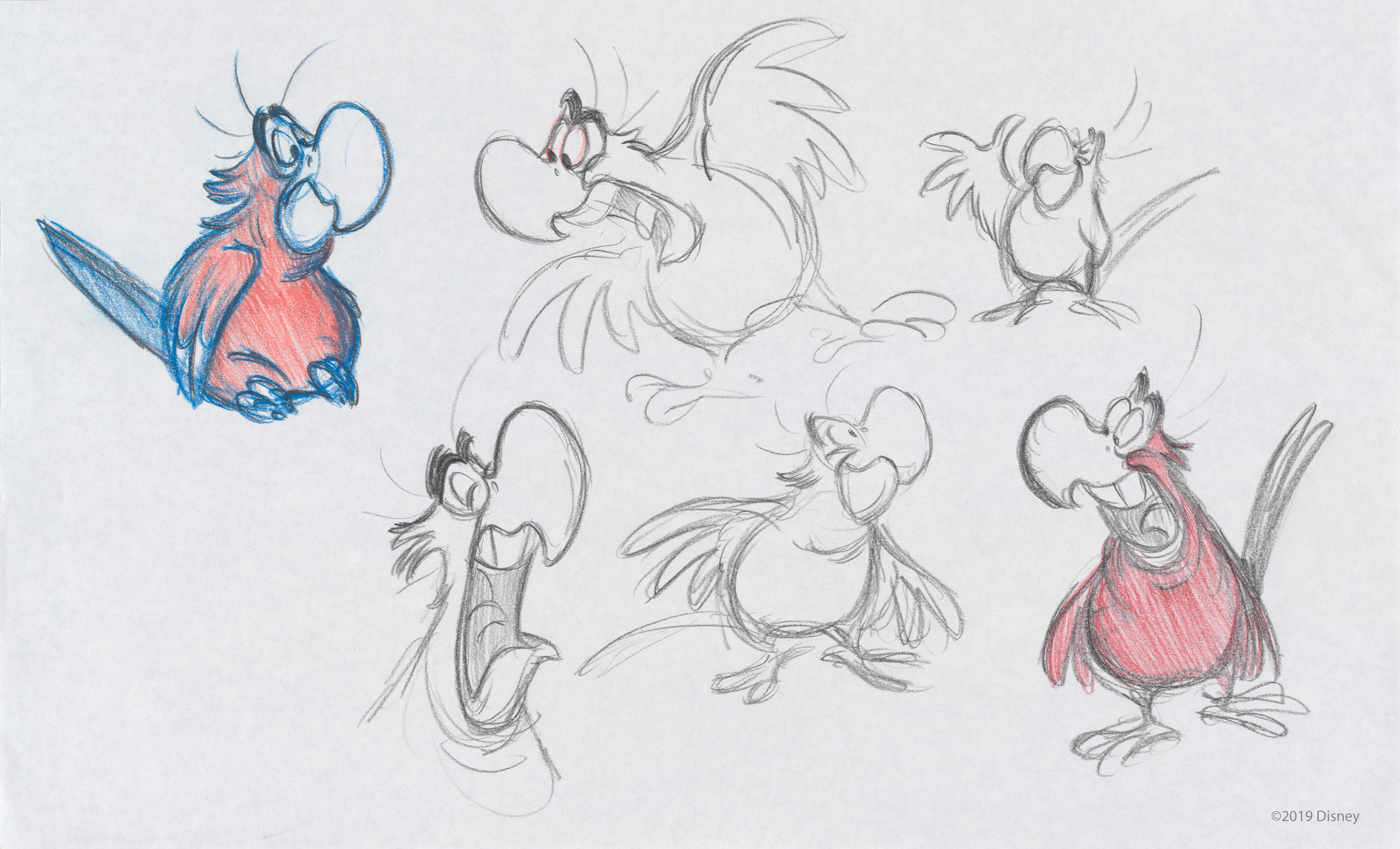 22.
An early marker sketch of Jafar: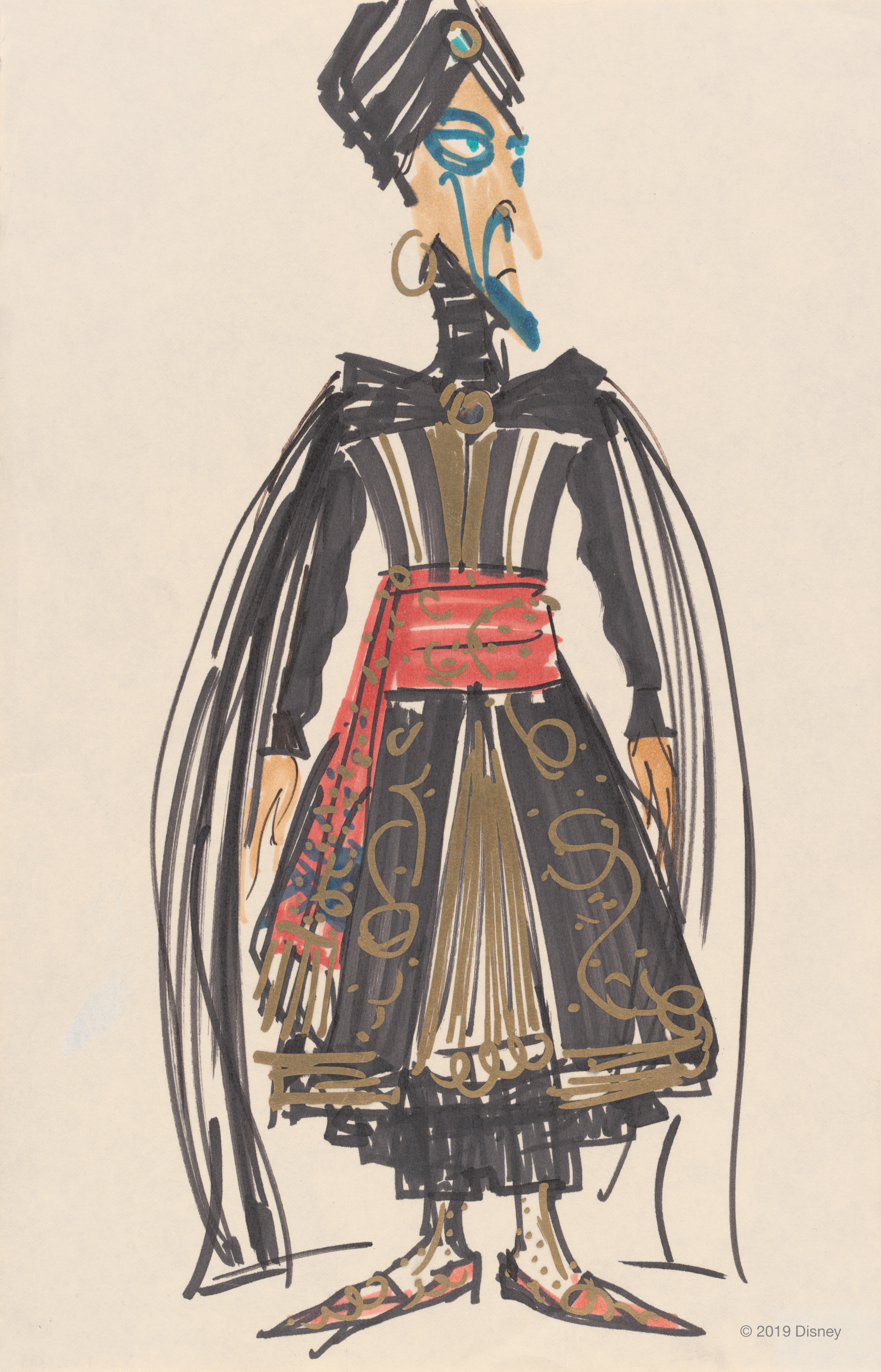 23.
An absolutely terrifying early design for Jafar: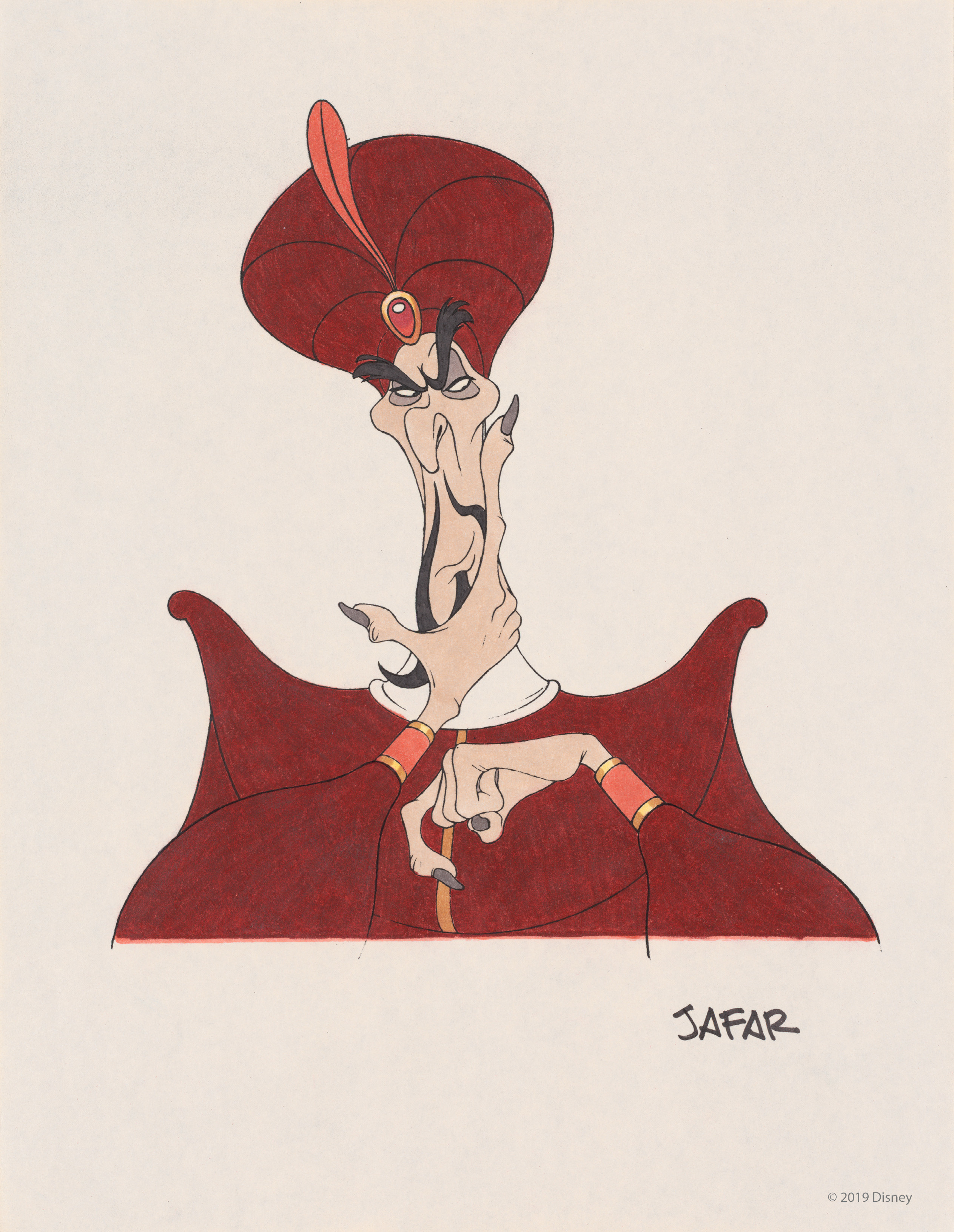 24.
A sketch of Jafar looking very much like what we saw onscreen: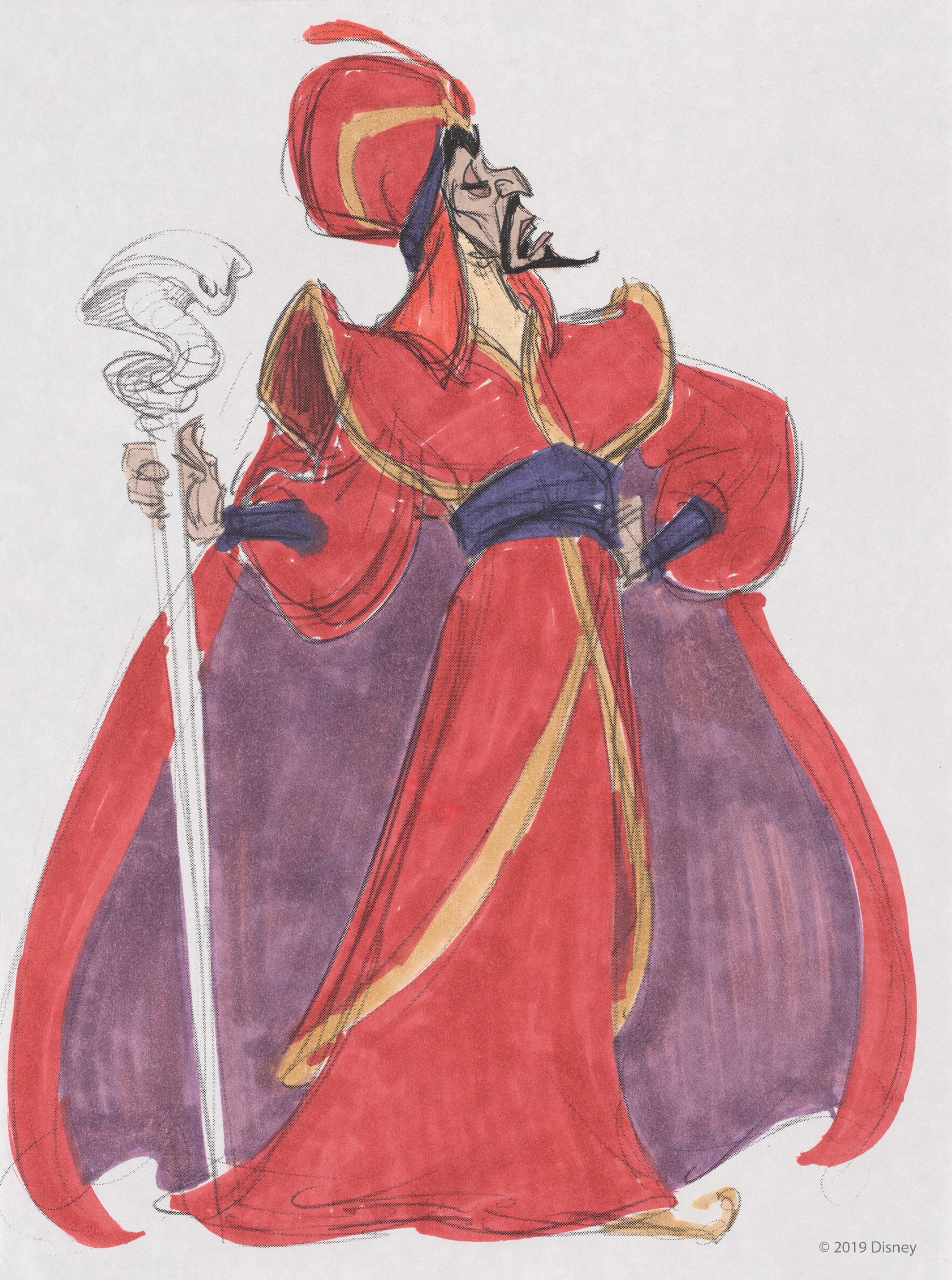 25.
An early concept design for the Genie, where he looked more like Shrek: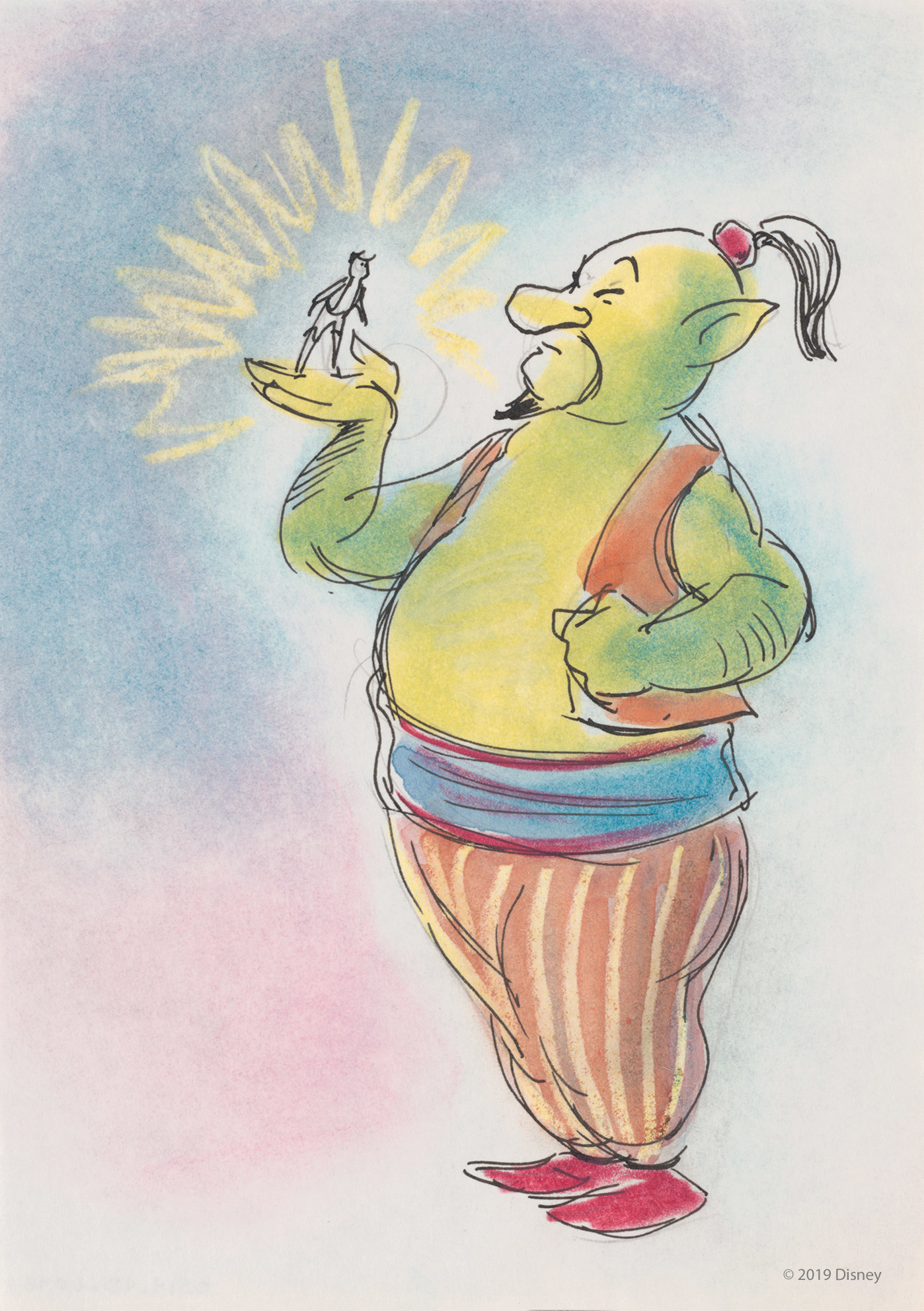 26.
Another early concept design of the Genie, where he is wearing a shirt, a vest, and a hat: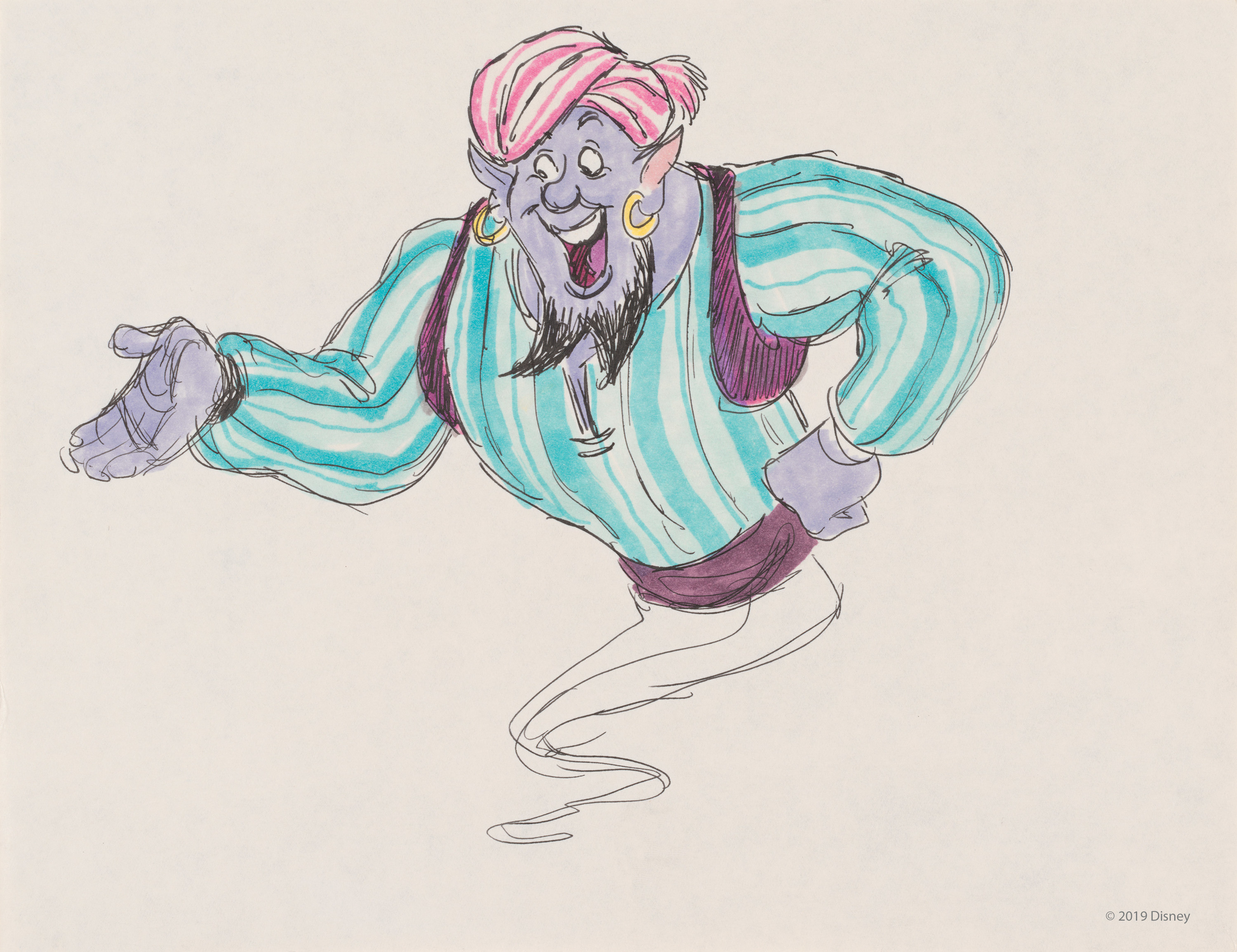 27.
And finally, concept art of the Genie looking exactly the way we grew up watching him ❤️ 🧞‍♂️: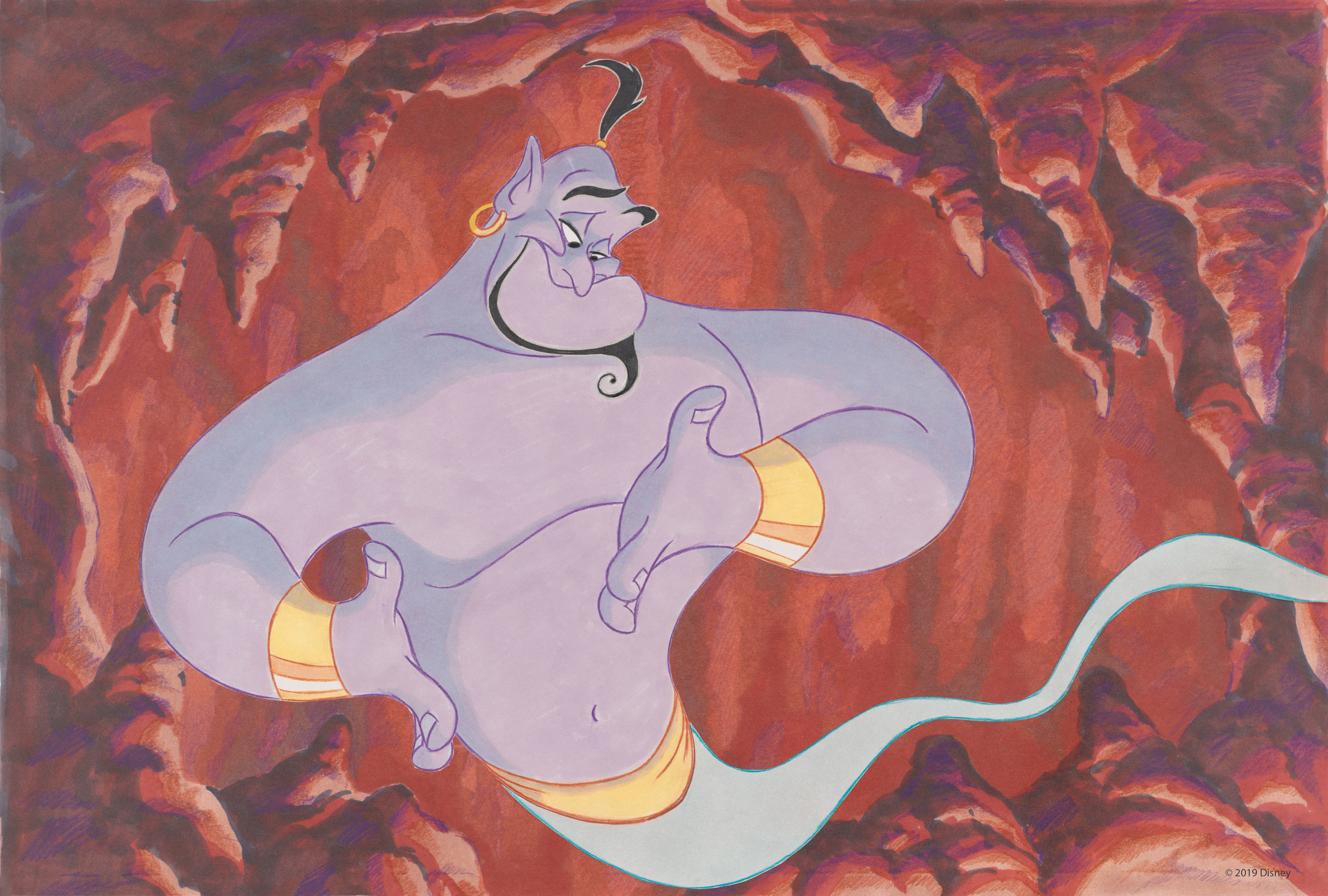 The Aladdin Signature Collection will be available on Digital HD on August 27 and it will ~fly~ onto store shelves on Blu-ray and 4K on September 10.