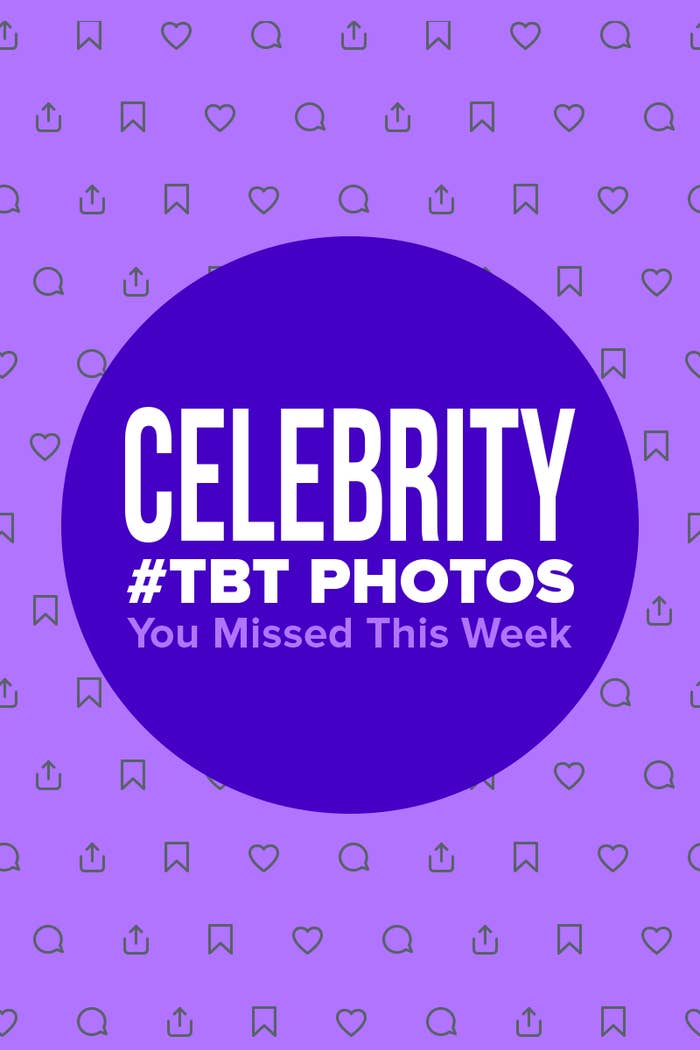 1.
Gwen Stefani shared this photo of herself and Pharrell on the set of the music video for "Hollaback Girl" in 2005:
2.
Shawn Mendes posted this adorable photo of himself holding his baby sister, Aaliyah, in the early '00s:
4.
Barack Obama shared this photo of himself and Michelle in Chicago in the early '90s:
5.
In honor of Halloween, Michelle Pfeiffer posted this screengrab of herself, Susan Sarandon, and Cher taken from their 1987 movie, The Witches of Eastwick:
6.
Ariana Grande shared these pics of herself celebrating Halloween in the mid-'90s:
7.
Christina Aguilera posted this video clip from when she went shopping at Party City for Halloween supplies on MTV's Diary in 2002:
9.
Naomi Campbell remembered when she appeared on the Halloween episode of the Late Show With David Letterman in 1995:
10.
Selena Gomez posted this way-too-cute photo of herself dressed as a spider woman in the '90s:
11.
Jennifer Aniston shared this photo of herself and her BFF, Andrea Bendewald, celebrating Halloween in New York City in 1986:
13.
Legendary photographer Mick Rock shared this photo he took of The Rocky Horror Picture Show cast:
14.
Hugh Jackman posted this photo of himself celebrating Halloween in 1988:
15.
The Jonas Brothers shared this photo of themselves "trick-or-treating" in the '00s:
16.
And finally, Bette Midler gave us a Winnie Sanderson from Hocus Pocus #TBT, 'cause what is Halloween without Hocus Pocus?