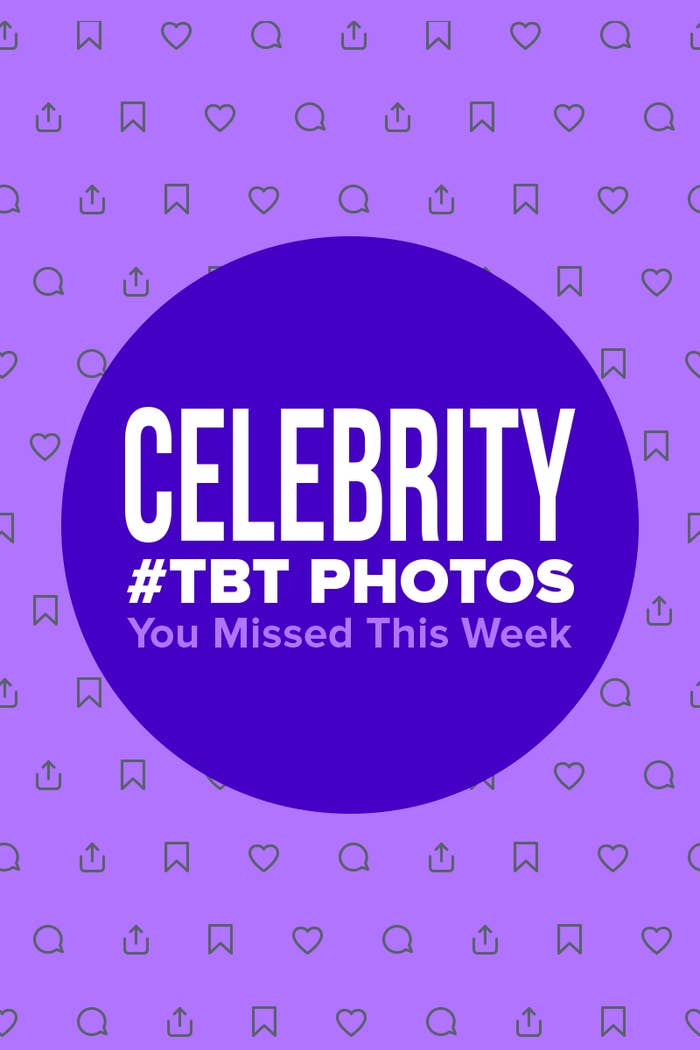 1.
Kate Bosworth posted this photo of herself and Scarlett Johansson on the set of their 1998 film, The Horse Whisperer:
2.
In honor of Mother's Day, Chris Evans posted this photo of himself and his mom in the early '90s:
3.
Mariah Carey celebrated the 29th anniversary of her No. 1 debut single, "Vision of Love," by posting the album art for it:
4.
In honor of Linda Evangelista's 54th birthday, Naomi Campbell shared this photo of the two of them in the early '90s:
5.
Shane West posted this headshot of himself from the late '90s:
6.
Also feeling the late '90s was 98 Degrees, who posted this matchy-matchy photo of themselves:
7.
Elizabeth Banks shared this behind-the-scenes photo taken on the set of Pitch Perfect 2:
8.
Michelle Pfeiffer remembered her role as Elvira Hancock in 1983's iconic film, Scarface:
9.
Courteney Cox shared this photo of herself, Lisa Kudrow, Jennifer Aniston, Matt LeBlanc, Matthew Perry, and David Schwimmer in a private plane headed to Vegas, right before Friends premiered in 1994:
10.
January Jones posted this photo of herself from the early '00s:
11.
Jamie Lee Curtis posted this photo from when she appeared in Vogue in 1979:
12.
Nikolaj Coster-Waldau shared these behind-the-scenes photos of himself and Lena Headey filming their final scene for Game of Thrones:
13.
Angela Kinsey posted this behind-the-scenes photo of herself, Steve Carell, and Jenna Fischer during the filming of the finale for The Office:
14.
And finally, Rob Lowe posted this photo in celebration of his 29th year of sobriety 👏🏼: