"Game Of Thrones" Director Is Surprised By The Ed Sheeran Cameo Backlash
TBH, this scene has probably had more backlash than the Red Wedding.
As you're probably more than aware, Game of Thrones is FINALLY back! And, of course, we were treated to a solid season-building Season 7 premiere (YAAASS, Arya).
And while the episode was great, there was ONE MAJOR issue with it that many fans of the show could not help but call out: Ed Sheeran's cameo as a Lannister soldier.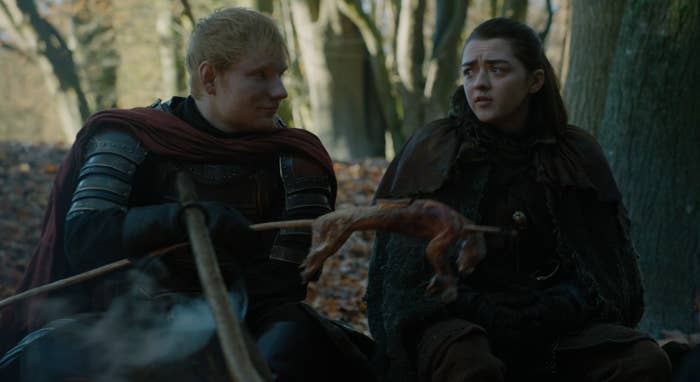 And people weren't shy about sharing their feelings:
Well, now the episode's director, Jeremy Podeswa, has come to Ed's defense.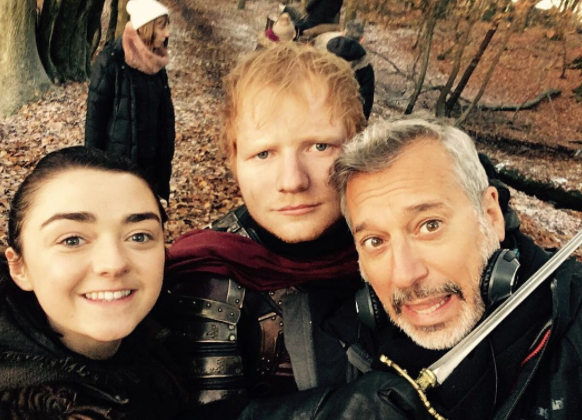 Podeswa told the Daily Beast that he is really surprised by all the hate:
"I'm a bit surprised that people have made that much fuss about it. To me, he does seem quite organic, in his own way, to the show...The truth is, everybody on the show is famous now. So it doesn't mean anything to me. It's about, are they appropriate for the role? Are they doing a good job? And it was yes, yes, yes to all those questions with him."
He went on to say how much he enjoyed working with Sheeran:
"He is a lovely person; he's really down-to-earth. If you didn't know that he was a pop star or an entertainer of any kind, you would think he's just one of the guys. And he is. He really just wanted to do a great job. He's been acting for a little while; he takes it very seriously. And he was a real trouper, too. We were shooting in the middle of nowhere in Northern Ireland. He sat around outside with the cast and crew all day long, and just kind of hung out and was good-humored and lovely. He took direction well. He really could not have been nicer."
And in case you wondering why Sheeran was on the show, it was actually because of Arya Stark herself (Maisie Williams). She happens to be a HUGE fan of his, and that inspired the show's creators to cast him.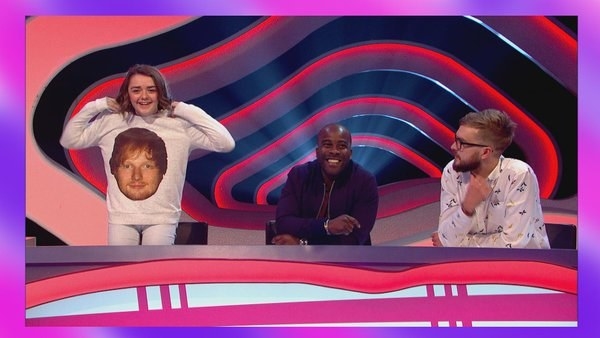 Oops. Something went wrong. Please try again later
Looks like we are having a problem on the server.
But now the real question: How did you feel about Ed Sheeran's cameo?
I loved it! Thought it worked well with the show!!!

Honestly, I hated it. It was way too distracting and took me out of the show!