It goes without saying that Steven Spielberg's E.T. the Extra-Terrestrial is a masterpiece.
And you can't even think about the movie without thinking of the ending scene between E.T. and Elliott — a scene so pure that it'll literally make anybody burst into tears.
Honestly, from the moment E.T. and Elliott (Henry Thomas reprising the role) reunited it felt like a sequel of sorts.
The commercial also does pay homage to the movie, like Elliott's son wearing similar PJs to what he wore in the film...
...E.T. still having a fondness for Reese's Pieces...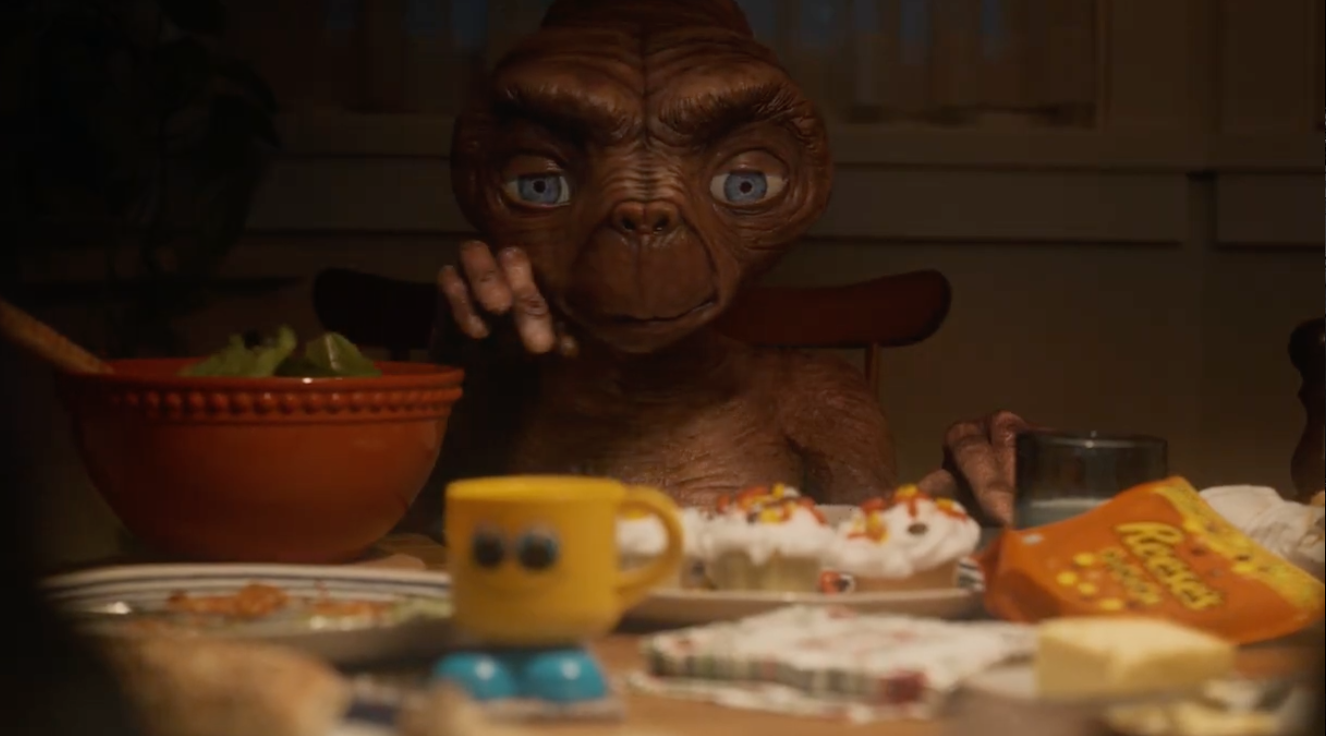 ...the classic shot of the bikes with the moon in the background...
...to the scene where Elliott watches E.T. fly away back home. 😭😭😭