Hello, hello, hello. Well as you probably already know, RuPaul's Drag Race All Stars 7 has started its engines on Paramount+ — and what a START!!! I mean, that "Snatch Game" episode alone is one for the herstory books!
And to celebrate the premiere of this season, we got the entire All-Winners cast 👑 to come into BuzzFeed and play our hilarious, and just slightly shady, game of superlatives, "Who's Who?"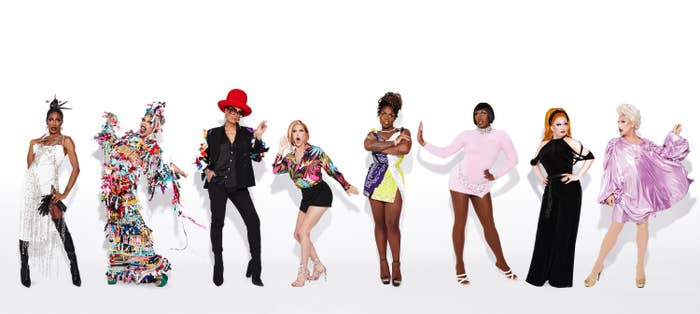 So, which of these winning All Stars queen took the most things from the Werk Room? And which queen made Ru laugh the most? Watch the video to find out:
Can't get enough of these iconic and stunning legends? Make sure to catch Season 7 of RuPaul's Drag Race All Stars, streaming Fridays on Paramount+.