I think we can all agree that now a days no trip to Disneyland (or any Disney Park for that matter) is complete without taking several cute photos for your Instagram.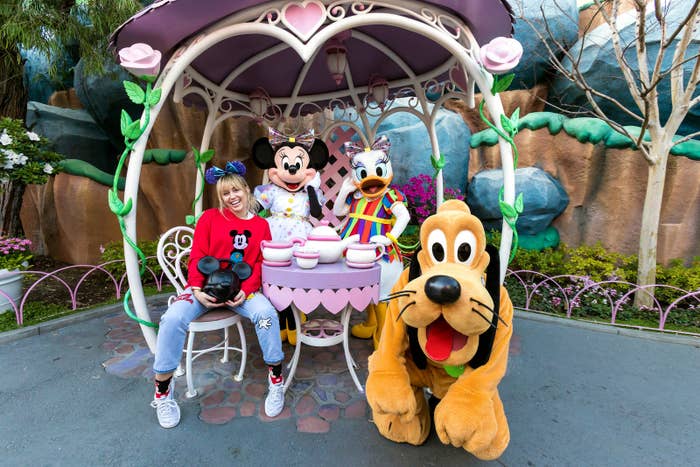 It's all about getting pics with specific backdrops, characters, and, of course, walls.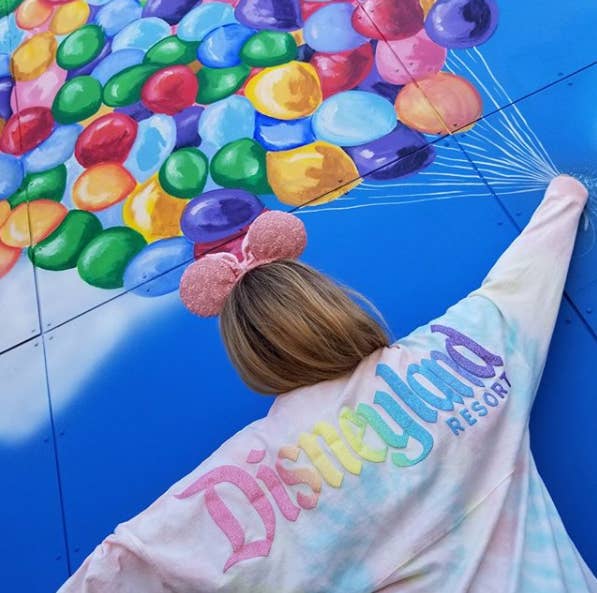 Well, now getting that perfect Disney photo for the Gram is even easier 'cause of Pop-Up Disney! A Mickey Celebration.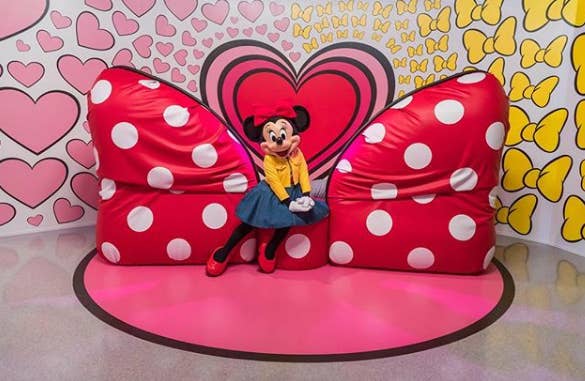 Located in Downtown Disney, Pop-Up Disney! was created with one thing in mind: getting amazing selfies and pictures!!!
And the entire thing is themed to the main mouse himself, Mickey. As well as the rest of the Disney Fab Five.
The entire experience is set up into several sections and rooms. You first enter a room and are immediately greeted by a giant Minnie Mouse bow that you can sit on, and get a photo on, of course.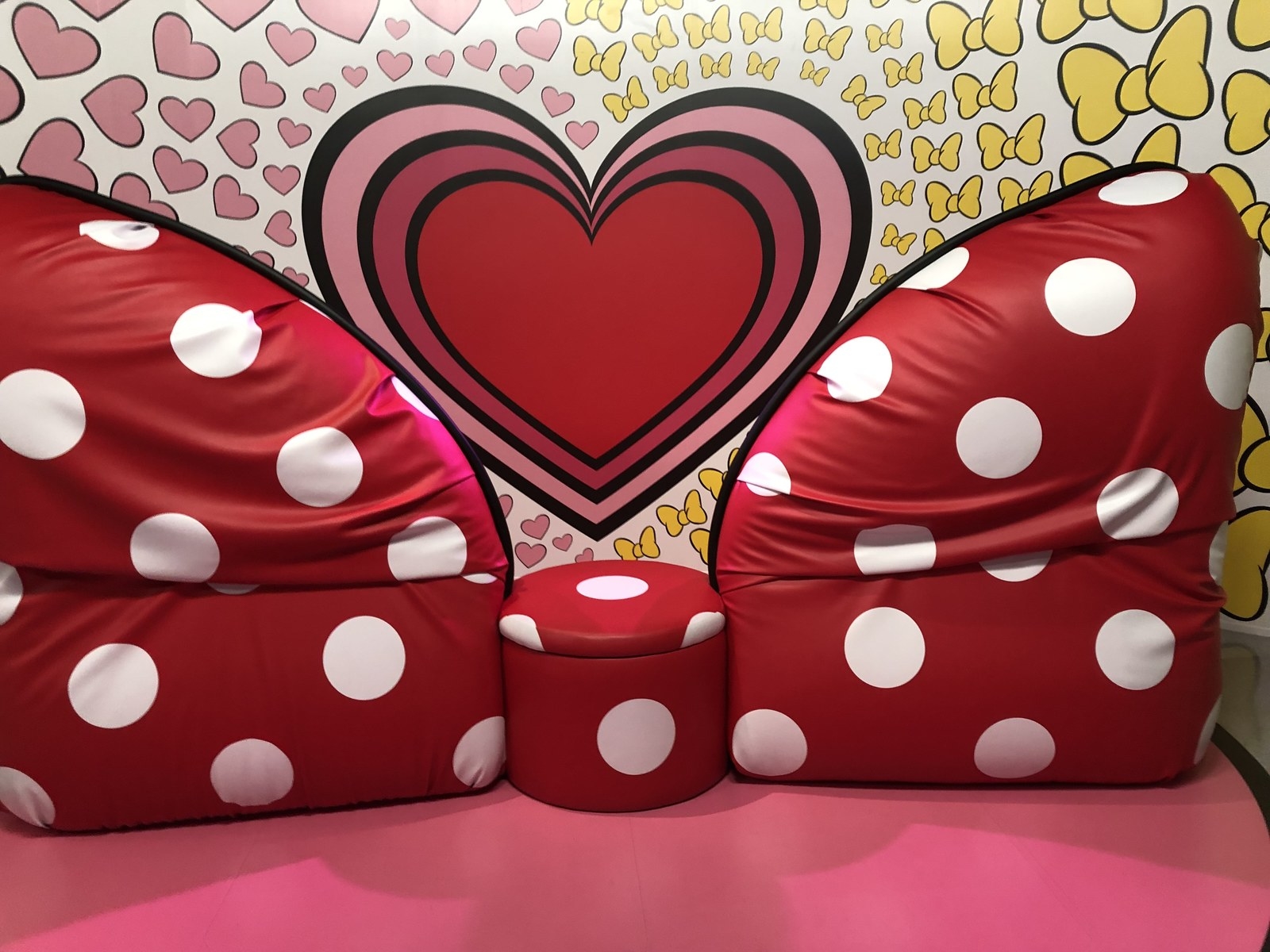 In fact, the whole first room is dedicated to Mickey and Minnie and their relationship.
The second room you enter is completely in black and white and pays homage to Mickey's early cartoons (which were in black and white).
It's also a perfect spot to coordinate your outfit too.
You then enter a room that has a bit more of a museum vibe and is filled with nods to the entire Fab Five.
There are also smaller rooms that pay a nod to Disney Channel's Mickey Mouse cartoon series.
And perhaps the coolest room is the one that is based on Fantasia's "The Sorcerer's Apprentice," which is decked out in black lights and lighting effects.
There is even a room that looks like something straight out of a Daft Punk music video.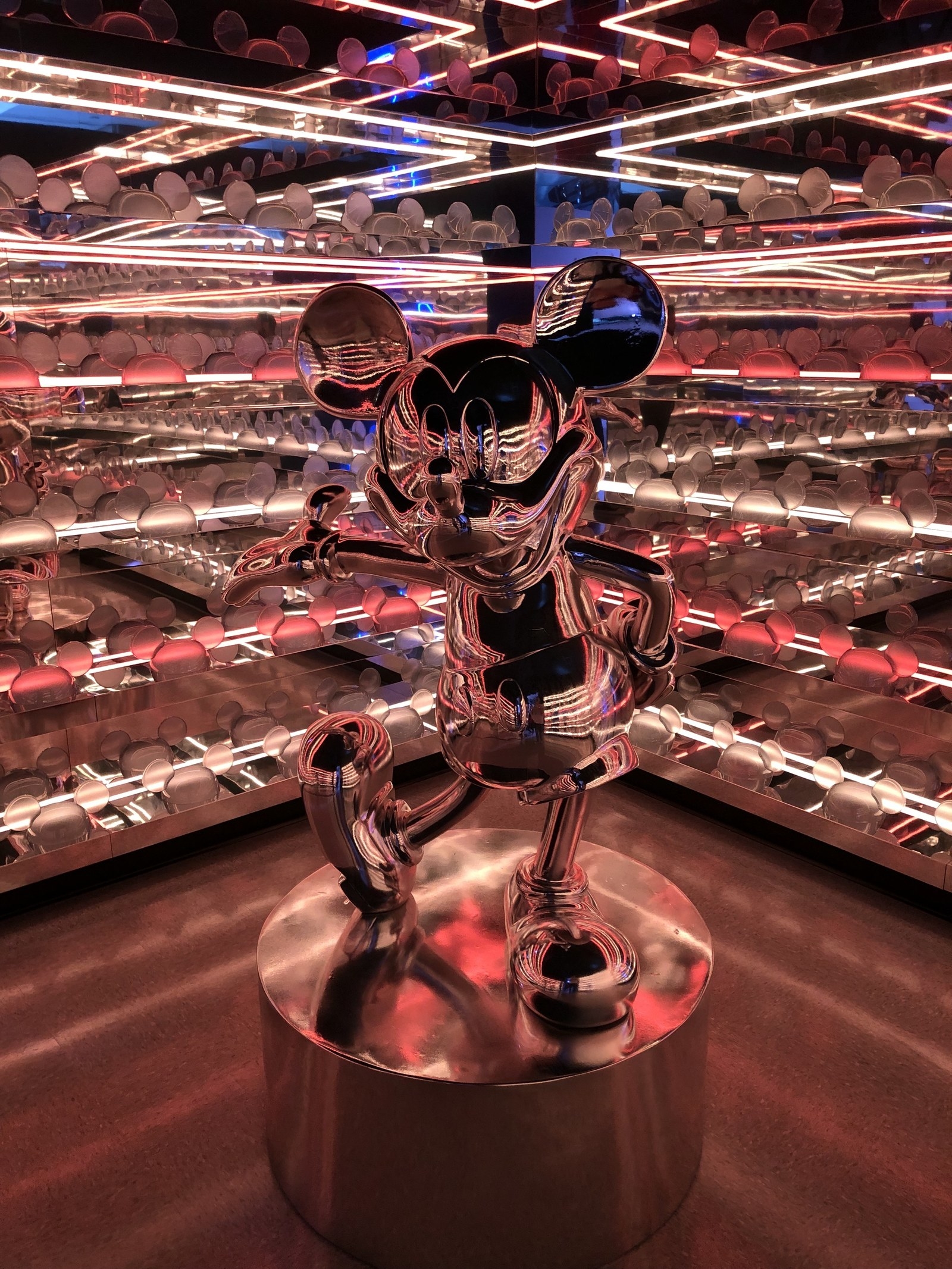 So now you're probably wondering "OK, but how does this all work?!"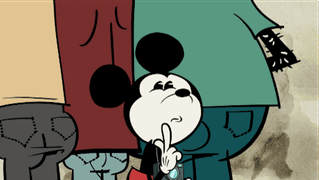 Well this is located at the Disneyland Resort, it's not part of either of the parks and is a separate limited-time attraction you have to pay* for.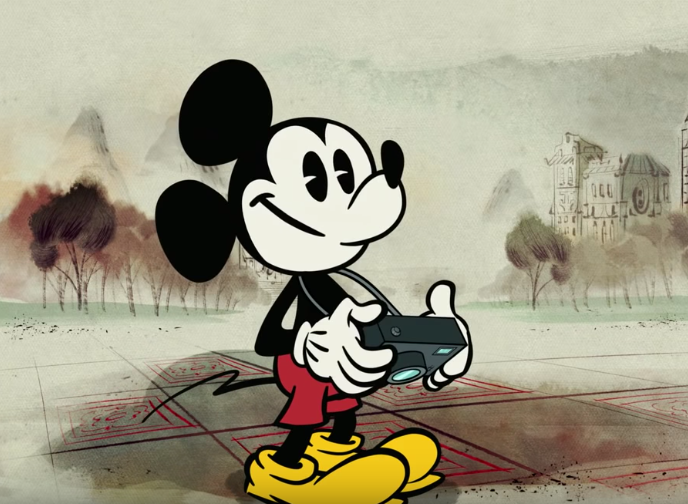 Alright, now that you have all the info it's time to plan your cute outfit and come up with a creative caption!