Okay, so I know summer is basically over, and that we have had some serious bops which are true contenders for song of the summer; like Drake's "In My Feelings," Cardi B's "I Like it," Calvin Harris & Dua Lipa's "One Kiss," and, of course, Ariana Grande's "No Tears Left to Cry."
But, I am here to say one of the best and hottest songs of the summer has been flying under the radar here in the States and we need to change that!!! And that song is Becky G & Natti Natasha's "Sin Pijama," which translates to "No Pajamas":
Now, I know what you're thinking: Yeah, but it's in Spanish! Well, last year the biggest song of the summer, "Despacito (Remix)," was also in Spanish.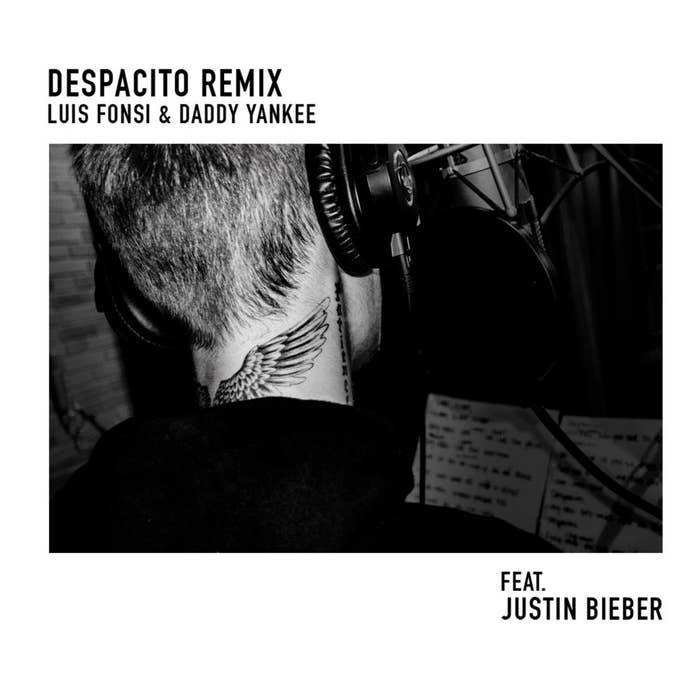 In all fairness, the song has been a hit all summer in Latin America (it's currently No. 4 on Spotify Mexico's Top 50, as well charting high on other international charts)...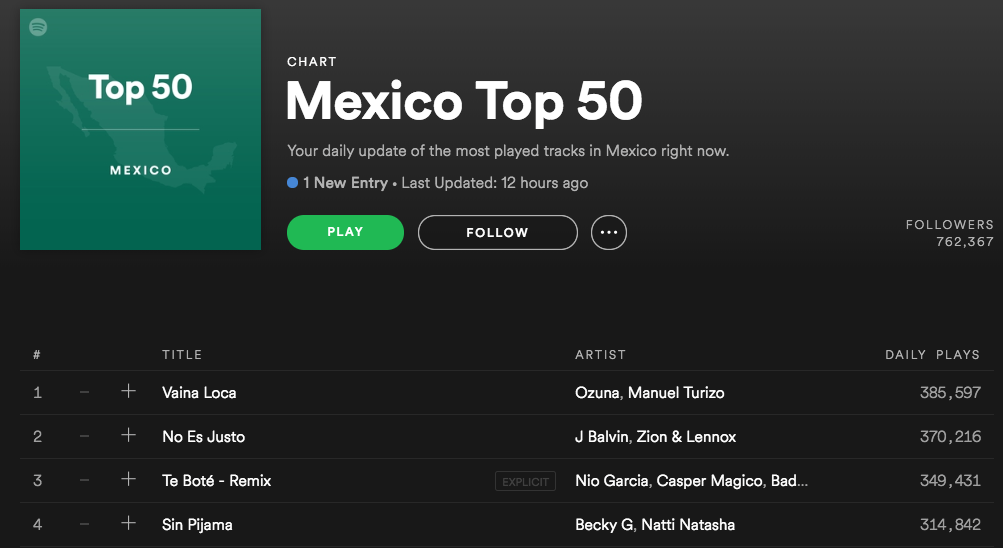 ...and the music video has been viewed over 750 million times!!! (Impressive.)

But, here in the USA, the song is barely hanging onto a spot on the Billboard Hot 100, currently sitting at No. 93 (which is a shame):

Now here are some reasons why it deserves so, so much better:
First off, the song has a beat that makes you want to grind on a stranger at the club at 2:00 a.m.
It's also the horniest song of the summer (which is something you want in a summer bop), just check out these lyrics: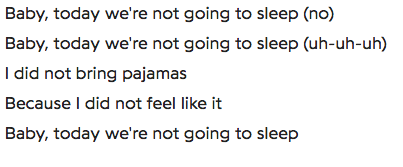 And these lyrics 👀:

And let's not forget about the hot AF music video, which is basically an R-rated version of Britney Spears' "Slumber Party."
BTW, I am not the only who feels that "Sin Pijama" deserves some more recognition: