So, as you probably know by now, RuPaul's Drag Race had a truly iconic gag during its season premiere when Ru introduced Christina Aguilera as Season 9 queen Farrah Moan.
And Xtina totally delivered it, giving a Snatch Game-worthy impersonation of Farrah.
Well, it turns out Xtina did more than just pay homage to Farrah, she also surprised her backstage on the set of Untucked and it was truly a sweet moment:
And Farrah was genuinely shook to meet her idol:
But, perhaps the best moment was when Farrah told Xtina how much her music meant to her and why she connected to it.
And Xtina complemented Farrah back, calling her an inspiration.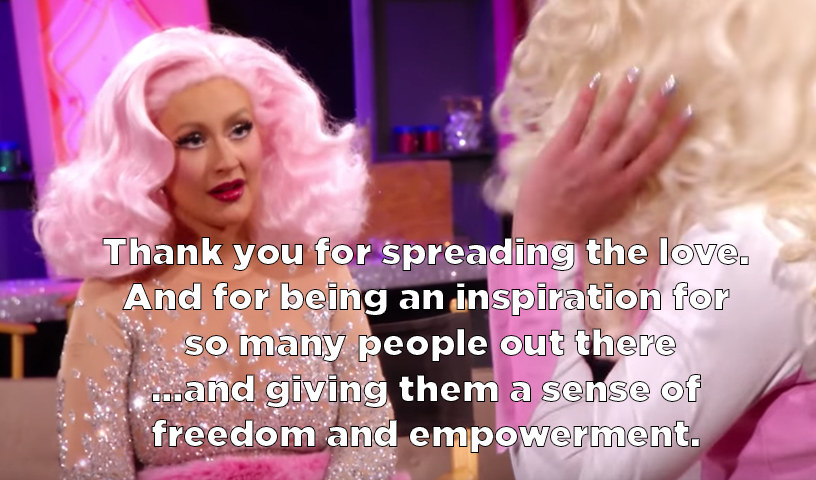 All I can say is, I am glad we finally had this inevitable meet up happen. Now, Xtina drop that album!!!